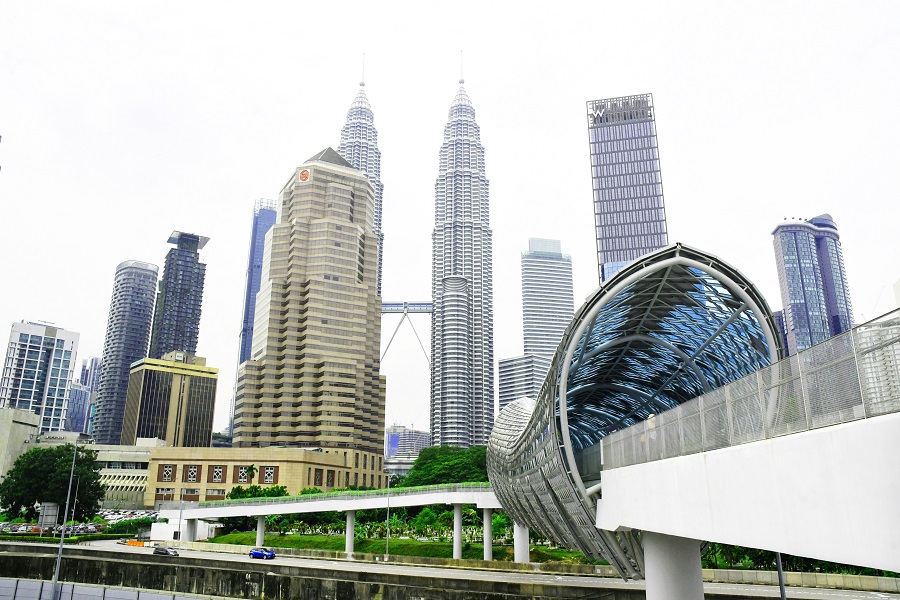 KUALA LUMPUR (Aug 26): The protracted Covid-19 pandemic has further eroded business confidence for the third quarter of 2021 (3Q21), said the Department of Statistics Malaysia (DOSM).
In a statement, Malaysia's chief statistician Datuk Seri Dr Mohd Uzir Mahidin said the confidence indicator has declined further to -21.3%, compared with -3.1% in the preceding quarter.
The statistics were based on the Business Tendency Survey, which is conducted on a quarterly basis and reveals how businesses foresee their performance for the upcoming quarter and six months ahead.
"Within the sectors covered, all sectors anticipate unfavourable business conditions for 3Q21 in light of severe and prolonged Covid-19 pandemic in this country.
"The confidence indicator of the Wholesale & Retail Trade sector plunged to negative trajectory with -39.4% compared with 5.6% in 2Q21 due to both sub-sectors, namely Wholesale Trade and Retail Trade, being less confident about their business situations in the next three months," said Mohd Uzir.
The pessimism of the industry and services sectors also deepened to -11% and -22.8% respectively, from -1.5% and -6.1% prior.
"Concurrently, the construction sector also anticipates their business situation to recede in this reference quarter with -45.0% against -30.5% recorded in the past quarter," he said.
Of the businesses surveyed, 23.6% expected their gross revenue to rise in 3Q21, while 36.5% predicted lower gross revenues for the period and 39.9% felt that their top line would remain the same.
According to the DOSM, a net balance of -12.9% showed that businesses expected their gross revenues to shrink.
Meanwhile, 76.5% of businesses expected to retain their employees in 3Q21, while 8.5% expected to hire more staff. However, 15% intended to cut their workforce, leading to a net balance of -6.5% for the quarter.
The department said businesses have turned pessimistic about their prospects for the July-December 2021 period, with an overall net balance of -21.7% compared with 11% recorded in April-Sept 2021.
"Similar to the three months' outlook, all sectors anticipate negative prospects with the least pessimistic sector being Industry. The Industry sector expects business conditions to slip from +12.5% to -11.8% for the second half of 2021.
"Simultaneously, the Services and Construction sectors expect the business situation to be less favourable for the next six months with net balances of -14.2% and -24.2% against +8.4% and +6.1% recorded for the period of April to September 2021 respectively.
"The Wholesale & Retail Trade sector also foresees a challenging business performance in the forthcoming six months with net balances of -59.7% from +12.5% recorded previously," added the DOSM.
Get the latest news @ www.EdgeProp.my
Subscribe to our Telegram channel for the latest stories and updates