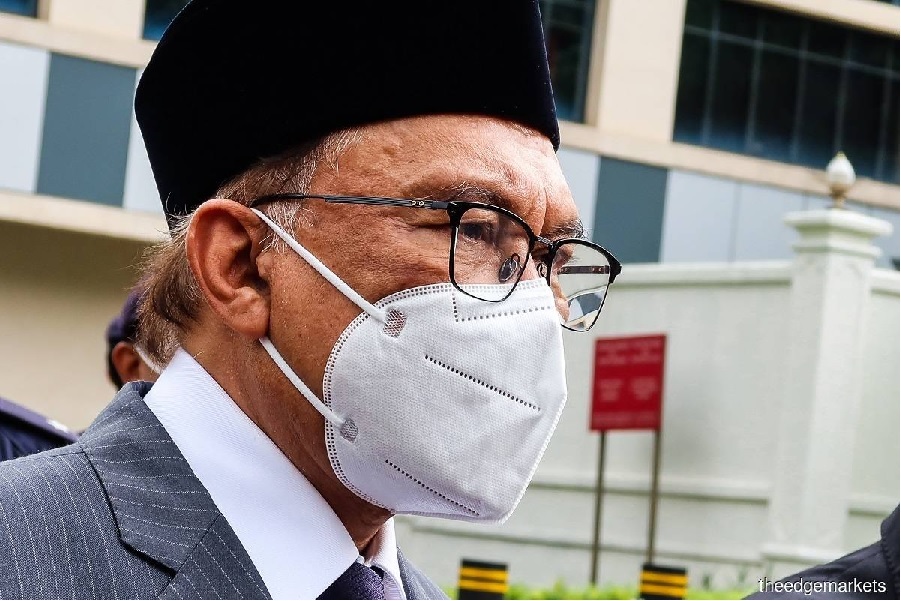 KUALA LUMPUR (Sept 15): Pakatan Harapan (PH) leader Datuk Seri Anwar Ibrahim stressed yesterday that the opposition coalition does not agree with the government's decision to call off a vote of confidence against newly appointed Prime Minister Datuk Seri Ismail Sabri Yaakob.
Anwar, the first lawmaker to be given the floor to debate the royal address in the Dewan Rakyat in his capacity as the opposition leader, also said that there is no guarantee that PH will vote in favour of Budget 2022.
He said the memorandum of understanding (MoU) that PH signed with the government on Monday did not mean that the coalition will support the budget out of obligation.
"Some quarters think that Pakatan Harapan must lend support to the Budget 2022 once it is tabled. This is false. In the memorandum we signed, it says that we can either support it or decline to vote for it," he said.
He added that it is the responsibility of Finance Minister Tengku Datuk Seri Zafrul Abdul Aziz to sit down with the opposition and discuss budget proposals.
Under the MoU, PH may choose to support or abstain during voting on government bills that could translate into a vote of no confidence against Ismail Sabri. This include Budget 2022 and related supply bills.
In his over-90-minute speech, Anwar also said that PH does not support the decision to call off the vote of confidence to test the support for Ismail Sabri. He said this was never in the terms of negotiations prior to the signing of the MoU.
But the opposition leader said he does not want leadership issues to divert efforts from the fight against Covid-19.
The landmark memorandum on political transformation and stability inked between federal and opposition leaders underlined many transformations.
The MoU signed on Monday is the first-ever collaboration between government and opposition leaders in a bid for a political ceasefire to allow the nation to focus on addressing the impact of the pandemic.
The government has agreed to not propose the dissolution of parliament before July 31, 2022.
It will also undertake all transformations that have been agreed to by both parties. A steering committee comprising five government members of parliament (MPs) and five opposition MPs will oversee the progress of the MoU, with meetings held every two weeks, among others.
Get the latest news @ www.EdgeProp.my
Subscribe to our Telegram channel for the latest stories and updates