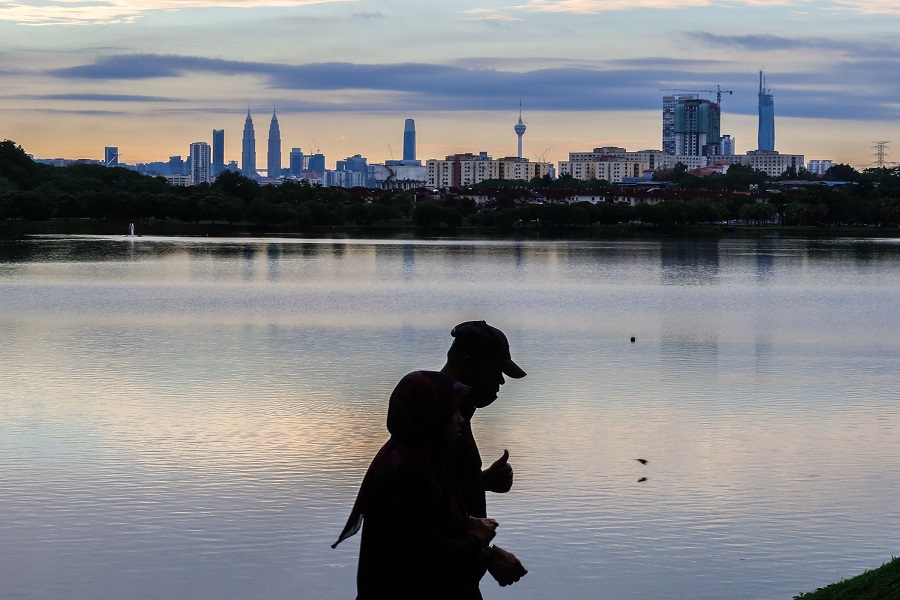 KUALA LUMPUR (Sept 23): Malaysia is on track to fully vaccinate 100% of its adult population by the end of October, said Finance Minister Tengku Datuk Seri Zafrul Tengku Abdul Aziz.
In his opening address at The Cooler Earth Sustainability Summit today, he said that complementing this vaccination programme is over RM300 billion worth of assistance still available, which will support the nation's gross domestic product (GDP) that is expected to grow between 3% and 4% this year.
"As recovery gathers momentum, our nation will be on track to achieve a growth between 5% and 6% in 2022, based on the latest projections by the World Bank and the International Monetary Fund (IMF)," he said.
He said that guided by the National Recovery Plan, which is backed by science, data and technology, along with vaccine administration done in record time, promising examples had been set, which must be followed when it comes to sustainability issues, particularly in tackling climate change.
"In this context, the progress we have seen in the areas of innovation, development and commercialisation of sustainable technologies during the pandemic can and should be further embraced in our daily lives.
"This is especially important as previous waves of rapid industrialisation have shown numerous negative consequences," he said.
According to him, just as Covid-19 has widened the inequality gap, climate change too has mostly impacted those least able to shoulder the burden.
"Experts estimate that without any mitigating policies, the cumulative cost of climate change to our country stands at an average of over RM400 billion a year over a period of 100 years from 2010.
"Given the gravity of the situation, transitioning into a climate-resilient economy is no longer an aspiration, but an urgent requirement to avoid irreversible damage to our planet and society. We need urgent reforms and a whole-of-nation approach in addressing the threats on both fronts," he said.
Tengku Zafrul said there must be a transformation of the economic and financial systems, as well as sectors pertaining to food, water and energy, in a manner that is sustainable, inclusive, just and fair.
"We need to start pricing in carbon emissions and realign more incentives towards clean energy and the circular economy, ending the free ride that industrial polluters have had over the years," he said.
Get the latest news @ www.EdgeProp.my
Subscribe to our Telegram channel for the latest stories and updates