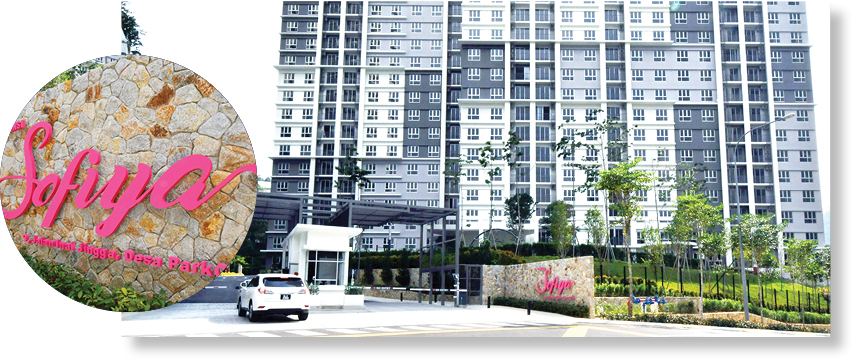 From the outside, the newly-completed Sofiya Residensi in the popular Desa ParkCity township in Kuala Lumpur gives no hint of what this project stands for.
The entrance statement is non-fussy, yet classy. Beyond the guardhouse, the facade of the single block of 752 homes rising to 51 storeys is a statement of sheer practical simplicity.
Far from being a plain monotony though, the building is enhanced by a subtle play on alternating colours.
Separating the lobby and the guardhouse sits a playground with aesthetically-pleasing but easy-to-maintain features.
Read also
Sofiya Residensi: Affordable homes that defy convention
'Above our expectations!' – Sofiya Residensi's proud homeowners
Welcome to a new and inspiring generation of affordable homes. Costing just RM300,000, Sofiya Residensi boasts elegantly-designed units of 862 sq ft comprising three bedrooms and two bathrooms, and bearing an exclusive address on freehold land.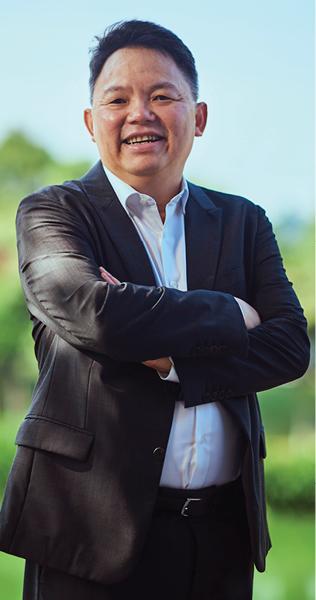 The registration for Sofiya Residensi took place in Oct 2017 while the balloting event for the units took place in February 2018. At that time, the project received an overwhelming response from more than 5,000 interested purchasers.
"Homeowners (of Sofiya Residensi) work hard to earn their money so that they can buy a property here. RM300,000 is a lot of money (especially for them).
"For us (ParkCity Group), we want them to come home and feel proud that this is their home! We believe it is all about building it right and thinking about the practicality and sustainability in the long run for the homebuyers.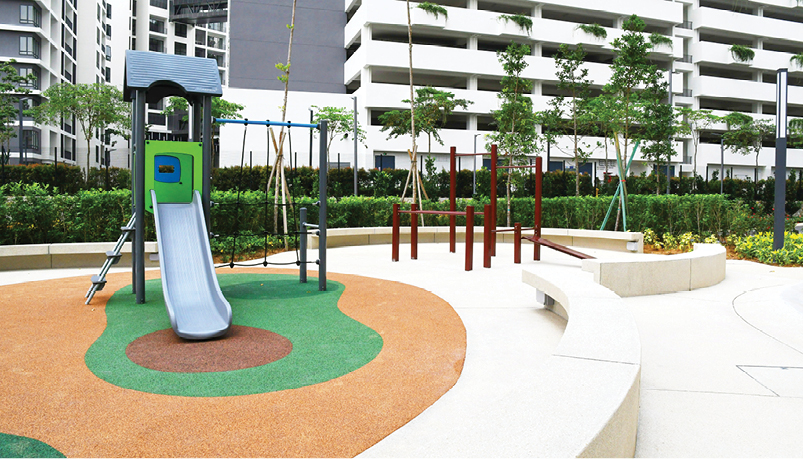 "Whether it is a RM300,000 home or a high-end home, all homeowners here belong to the Desa ParkCity family. This is a community which they belong to," stresses ParkCity Group chief executive officer Datuk Joseph Lau.
For those not familiar with the draw of Desa ParkCity, it is a multiple-award winning township sprawling 473 acres by Perdana ParkCity, a subsidiary of the Samling Group in Sarawak.
Unveiled in 2002, what used to be an active quarry mine left barren is now KL's first-ever new and highly sought-after urbanist township.
Exclusive community
A profile of the homes and residents in Desa ParkCity speaks volumes about its exclusivity.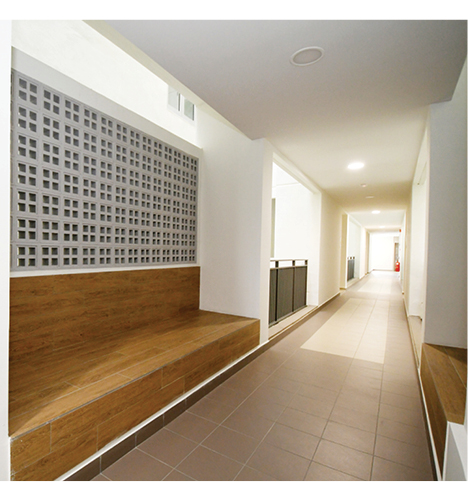 "There is nowhere else in the Klang Valley where buyers [would be willing to] pay close to RM2 million for a 2-storey terraced house. These kinds of transactions are only seen in Desa ParkCity," Reapfield Properties HQ real estate negotiator Andrew Tan tells EdgeProp.my. Tan has also been a resident of Desa ParkCity for more than 10 years.
For instance, in the first half of 2021, a 2-storey Adora Courtyard terraced home with a built-up of 2,000 sq ft was sold for RM1.88 million while a South­lake 2-storey linked home with built-up of 2,000 sq ft was sold for RM1.85 million. These purchases were secondary market deals.

Meanwhile, the gated-and-guarded enclave dubbed Casaman, which comprises 2- and 3-storey park homes, was completed in June 2013. A 3-storey intermediate unit with a built-up of 4,400 sq ft was transacted for RM4.2 million while a 3-storey corner unit with a built-up of 5,500 sq ft was transacted for RM4.9 million this year, Tan reveals.
The latest launch of high-rise homes called ParkPlace was another sell-out.
It saw an overwhelming take-up rate of more than 86% over its weekend priority launch on Sept 26 and 27 last year despite the pandemic-ridden market uncertainties. All the five penthouses, priced from RM2.9 million, were sold on the first day of the priority sales event.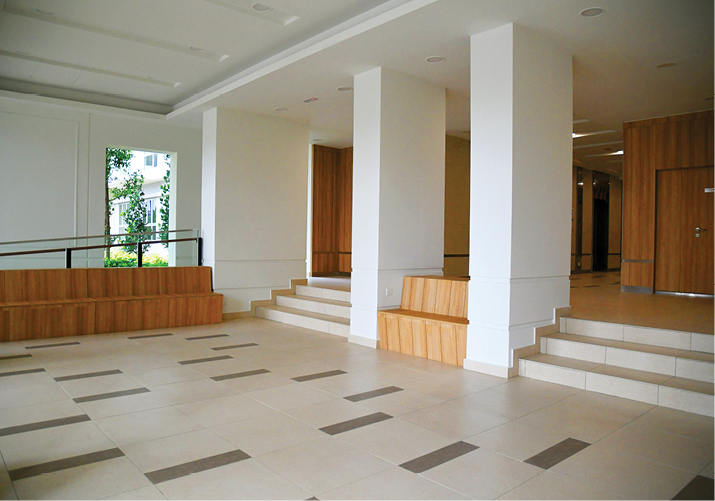 What is more amazing is that the smallest units at 1,109 sq ft were going at the million ringgit price point, along with the biggest unit at 4,047 sq ft. In fact, the take-up rate was based on actual numbers, which means these purchasers had already signed the sale and purchase agreements (SPA).
In 2017, another project by the name of South Brooks was launched with a total of 920 units in two towers with built-up areas ranging from 876 sq ft to 1,537 sq ft. The launching price started from RM535,000 or an average of RM700 psf.
"The project has recently been completed and owners are asking about RM800-RM850 psf while the higher units can go up to RM900 psf," says Tan.
Initial protests
Were the existing Desa ParkCity homeowners thrilled about an affordable home project in their midst?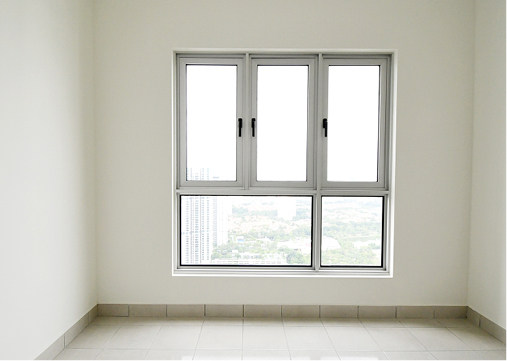 Laughing heartily, Lau admits there were protests and letters written to him by the residents voicing their concerns and uncertainties about the Sofiya Residensi but he assured them that the project would not in any way bring down the value of Desa ParkCity.
"We understand their concerns, and we assured the residents that the project would be built and planned [properly] right from day one. We too, want to preserve the value of the township and at the same time, ensure that the residents of Sofiya Residensi receive a home that is well-built with quality," Lau tells EdgeProp.my.
As it has panned out, there is no hint of the affordable pricing of Sofiya Residensi.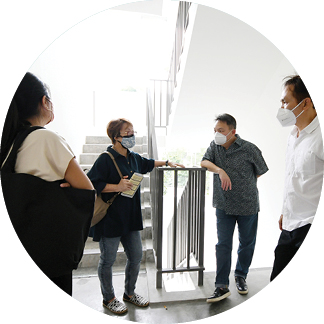 It is noteworthy that this project has scored a commendable score of 82% in the Quality Assessment System for Building Construction Works (QLASSIC). QLASSIC is a system or method to measure and evaluate the workmanship quality of a building based on Construction Industry Standard (CIS 7:2006), in which it is objectively compared through a scoring system.
PPAM project by a responsible developer
Lest anyone is thinking of rushing over to ParkCity's office to ask about its affordable homes, Sofiya Residensi is a project under Malaysia Civil Servants Housing Programme (PPAM).
This affordable housing scheme was launched by the government in 2013 to enable civil servants, particularly those in the low- and middle-income group, to buy houses, especially in major cities.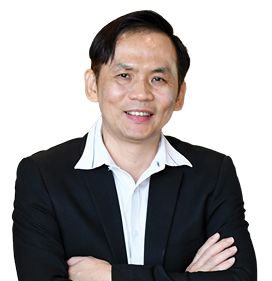 Buyers are required to just put down a 10% down payment (RM30,000) and the rest is to be paid upon completion of the project.
To ensure liveability and quality of the PPAM homes and stay true to its purpose, the government issued a list of requirements. As such, it is limited to one government housing /PPAM home per successful household and a 10-year sale moratorium applies on the homes. The purchased unit cannot be transferred or sold to a new owner without the government's permission, except to spouse or children only. However, rentals are allowed.
ParkCity's Lau tells EdgeProp.my they are happy to go beyond the minimum standards required of the PPAM homes. Attention to detail and learnings from past projects are evident in Sofiya Residensi.
On the external, the retaining wall is cladded with rubble wall that further lifts the ambience to what one buyer described as "a resort feel" as opposed to a retaining wall with bare finishes.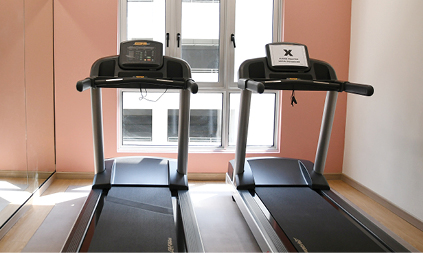 Each unit comes with a balcony and is fitted with an air-conditioner in the living room. Its condenser is tucked away neatly at a corner of the balcony and is shielded by an air-cond screen.
In the master bedroom, wiring is ready for the installation of an optional second air-conditioner.
Tiles in the kitchen and both bathrooms go all the way to the ceiling.
For Lau, his philosophy is simple. As a responsible developer, Perdana ParkCity wants to build homes and communities that residents can be proud of.
"We always put ourselves in the shoes of the homebuyers. Is this what they would like? Is this practical and sustainable? I always tell my staff, let us get this right.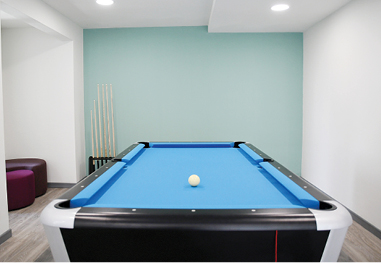 "For instance, we have this bench area along the corridor of the units. This is where the homeowners can come out and take a breather. If the children need to run outside for a bit, there is a space for them here. It really helps to get out of the house even if it is just for a short while to feel recharged again," Lau says, adding that it is about adding value for purchasers.
Keeping it simple and sustainable
There are no bells and whistles in Sofiya Residensi to ensure the sustainability of its upkeep.
Common facilities are kept to a minimum. For instance, no swimming pool is provided. However, purchasers enjoy a one-year free access to The ParkCity Club facilities (from the date of SPA) located in Desa ParkCity.
Residents also get to enjoy the convenience of a gym, games room and a playground within the project.
On level 46 is a multipurpose hall which houses a badminton court. This, explains Perdana ParkCity chief operating officer Tai Choon Seng, allows residents to appreciate the view of the neighbourhood.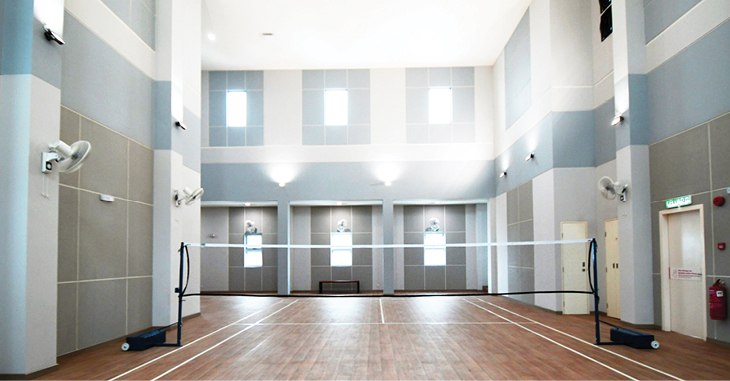 "We also wanted to make sure that the space would be put to good use. Instead of just building a multipurpose room, we thought we could bring it up one notch and turn it into a badminton court, since playing badminton is the past time of many Malaysians," says Tai. The maintenance charge for Sofiya Residensi is 24 cents to 28 cents psf (RM2.42 per share unit).
Each unit typically gets one car park but Tai says approval has been received and work is ongoing to build more car parks on an adjacent, vacant plot owned by Tenaga Nasional Bhd.
On top of that, there is no compromise on safety and security, points out the developer. Intercom convenience is installed in every unit, complete with access card.
In short, Sofiya Residensi has changed the perception of what affordable homes can be. The ParkCity group is indeed blazing a trail, setting a new benchmark on the affordable housing segment – one that promises liveability in the new norm.
This story first appeared in the EdgeProp.my E-weekly on Oct 15, 2021. You can access back issues here.
Get the latest news @ www.EdgeProp.my
Subscribe to our Telegram channel for the latest stories and updates