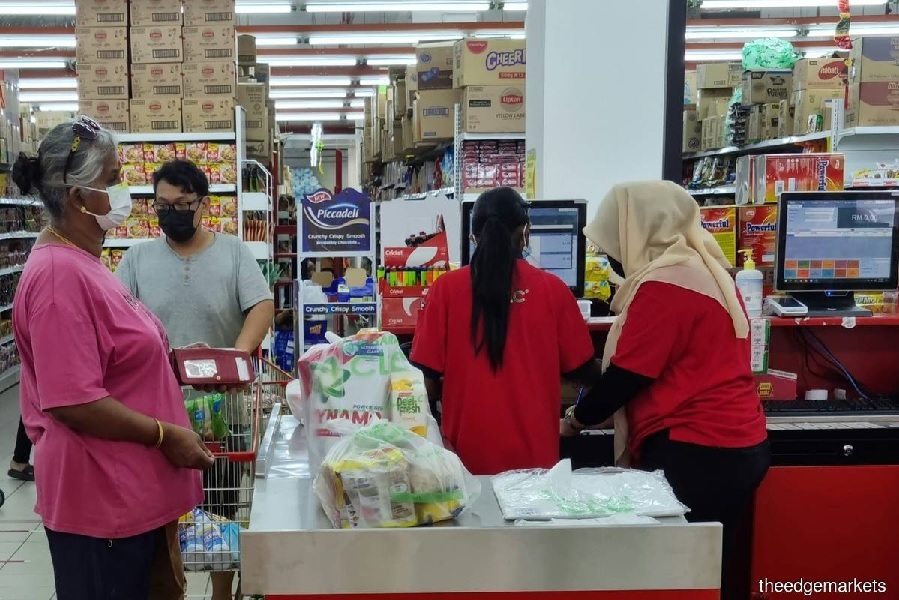 KUALA LUMPUR (Oct 21): Fitch Solutions Country Risk & Industry Research has forecast household spending in Malaysia to grow by a real rate of 5.1% over 2022 as consumers recover from two years of contraction in spending levels.
In its Malaysia 2022 Consumer Outlook report released on Wednesday (Oct 20), Fitch said spending will follow the wider economic recovery as higher vaccination rates over the first half of 2022 (1H22) allow for more localities to lift restrictions that have hampered retail sales.
The research house highlighted several risks to the outlook over 2022, especially in the first quarter of the year, including elevated inflation and the possibility of new Covid-19 variants, which could lead to the reimposition of Covid-19 related restrictions.
Outlook for 2022
Fitch said total consumer spending would fall to RM855 billion (US$206 billion) over 2021, 5.4% lower than the RM905 billion (US$218 billion) recorded in 2019 in the pre-Covid-19 environment.
As such, it said the Malaysian consumer recovery from Covid-19 will only begin in 2022.
"We note, however, that the recovery will be rapid enough to total RM915 billion (US$218 billion) in 2022, building slightly on the figure recorded pre-pandemic (2019)," it said.
Consumer confidence and retail sales growth remain dull
Fitch said retail sales in Malaysia had been weak over 2021, with growth mainly coming from a low base.
It explained that this weakness stems from the prolonged lockdown restrictions impacting both consumers and retailers.
"These restrictions have been severe in populated regions of the country, like the Klang Valley (centred on Kuala Lumpur and includes its adjoining cities and towns in Selangor) which accounts for approximately 60% of retail sales in Malaysia, delaying the recovery in retail sales.
"Although vaccination is accelerating, we are unlikely to see the country achieve herd immunity before the end of 2021, making a surge in retail sales towards the end of the year improbable.
"We note further downside risks to our forecast given the high level of political risk since the beginning of 2H21 and the risk that the Covid-19 outbreak could worsen over the coming months, which could further affect both retail sales and consumer confidence," it said.
Fitch said its consumer spending forecast is in line with its country risk view that the wider economy is forecast to grow by 5.5% over 2022.
It said Malaysia's economic recovery from the Covid-19 pandemic will be slow, with the country being in a constant state of lockdown for nearly two years.
It added that the domestic demand outlook had weakened considerably, with consumer spending in 2021 likely to be worse than in 2020.
"Unemployment is likely to rise over 2H21, and already started to climb to 4.8% in June 2021 from 4.5% in May 2021 (unemployment averaged 3.3% pre-pandemic), according to the Department of Statistics Malaysia.
"Industries Unite, an association of 115 Malaysian businesses, warned in early July 2021 of impending mass unemployment if the lockdowns were to persist.
"The serious outbreak will also set back any plans to reopen to international travel, dashing any prospects of tourism and other related sectors beginning to recover in 2021," it said.
Get the latest news @ www.EdgeProp.my
Subscribe to our Telegram channel for the latest stories and updates