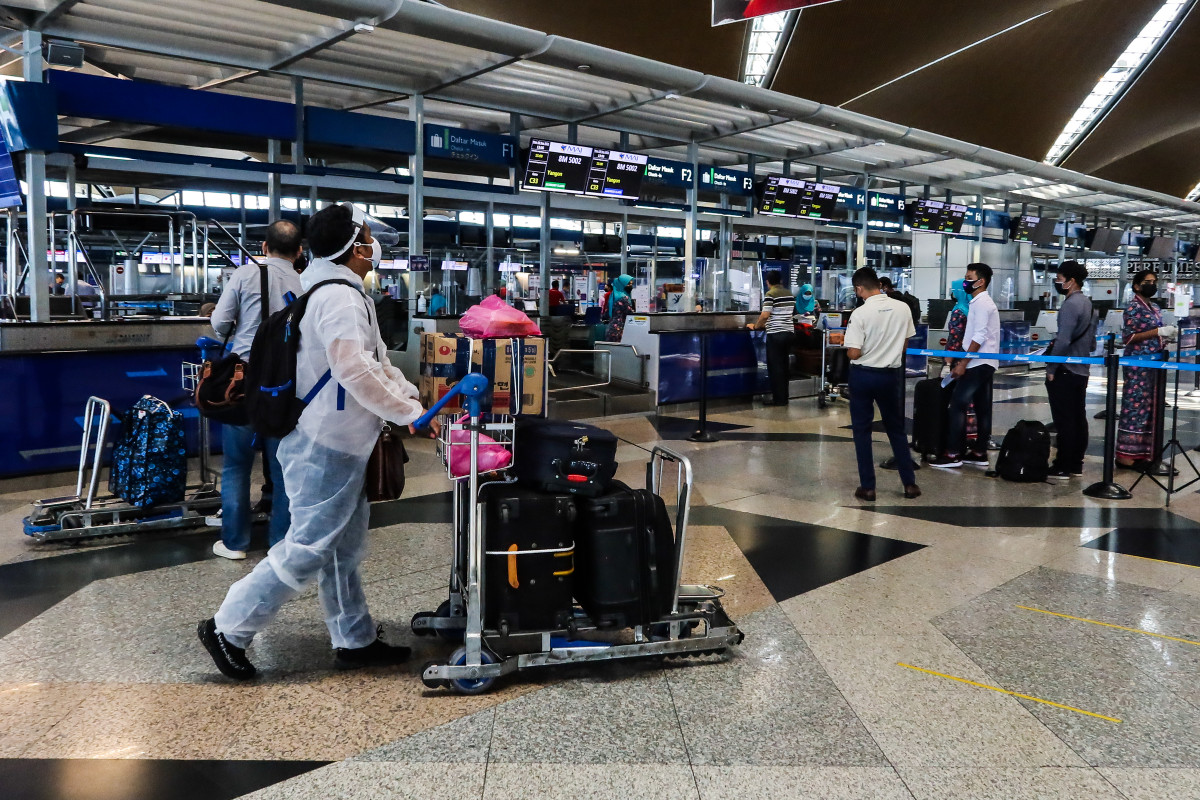 KUALA LUMPUR (Nov 2): Local tour and travel agents expect domestic tourism in Malaysia to rebound faster than earlier anticipated as more people become confident to travel, with 95% of Malaysia's adult population fully vaccinated against Covid-19 as of Oct 19 and as new cases continue to fall. However, they see domestic tourism demand returning to its pre-pandemic levels only in 2025.
"Given the current situation as borders start to reopen and travel restrictions are relaxed, we may actually see more international travel, perhaps beginning with intra-Asia travel given its short distance and later to destinations further," Malaysian Association of Tour and Travel Agents (MATTA) secretary-general Nigel Wong said during the virtual MATTA Fair 2021 press conference on Tuesday (Nov 2).
Citing the United Nations World Tourism Organization and many other experts that are predicting that domestic tourism will return to pre-pandemic levels only in 2025, Wong noted that there is a concerted push by governments around the world for the reopening of international borders given the high vaccination rates of many countries.
"The industry is of course hoping that [a full recovery] will come a lot sooner than 2025 and we are looking forward to more border reopenings in 2022," he said.
"At the moment, we don't have much of a choice given the way borders are still not fully open and flights are not fully back to normal. People's preferences for safety will also lead them to travel domestically."
Wong added that there had been a lot of demand for a travel fair to be held, especially since interstate travel had resumed, with MATTA looking forward to domestic tourism kicking off in a big way to help jump-start the local economy.
"The recent tourism bubble in Langkawi, for example, had already proven that there is pent-up demand and this should be extended with the approaching school holidays and as people's lives resume to some sort of normalcy," he said.
On the upcoming two-day MATTA Fair, which will be held on Nov 20 and 21, Wong said the association expects to receive good response to the fair in terms of visitor numbers.
"[In the past,] the MATTA Fair held a good reputation [for] being a crowd-puller and we expect nothing less, although with the standard operating procedures in place, there will be some limitations in how many people can fit into the hall at any given time.
"We would [also] like to encourage the public to make use of the travelling incentive and again the MATTA Fair is going to be the one place where they can buy value-for-money packages and that will offset the RM1,000 incentive they have to travel domestically in Malaysia," he said.
When tabling Budget 2022 in Parliament last Friday, Finance Minister Tengku Datuk Seri Zafrul Tengku Abdul Aziz said a special individual income tax relief for domestic tourism expenses of up to RM1,000 will be extended until the year of assessment 2022.
Get the latest news @ www.EdgeProp.my
Subscribe to our Telegram channel for the latest stories and updates