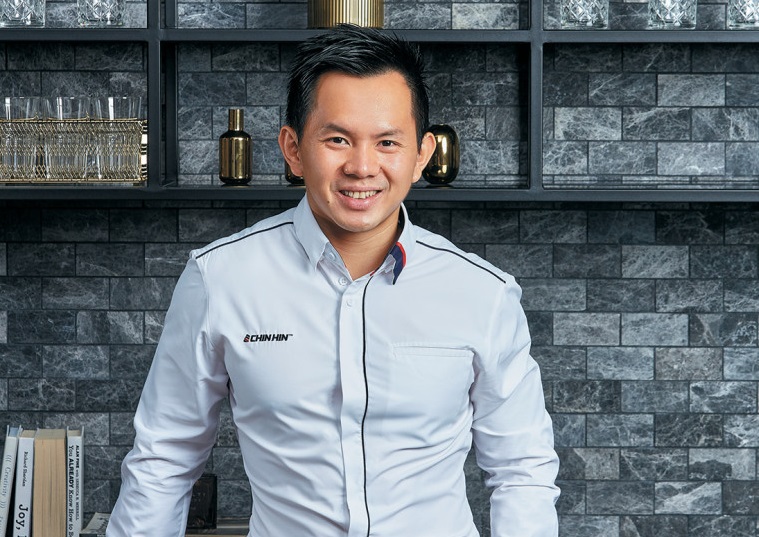 A property developer with a con­struction arm is not unheard of, and the advantage of that combi­nation is quite obvious. But one with a dab hand on building ma­terials, a foot in the door of the home and living segment and a hold on the solar energy industry to boot? This is what the Chin Hin Group is made up of.
Its managing director and exec­utive director Chiau Haw Choon, tells EdgeProp.my in an exclu­sive interview (excerpt edited for clarity) how he intends to make this synergy work and silence the sceptics.
EdgeProp: What is the impact of the Cov­id-19 pandemic on your plans?
Chiau: There are good and bad impacts from the pandemic. One thing good is peo­ple have learned and adapted to the situ­ation, like switching business meetings to virtual platforms, and this has allowed businesses to carry on regardless of place and time. However, personally I still prefer to meet people physically, to interact with them and listen to them. In the long run, physical meet-up is still relevant.
In terms of business operation, some of the business segments, such as prop­erty development and construction, have been affected by the lockdowns as on-site construction activities and property view­ing activities were not allowed. The good thing is, Chin Hin Group, being a diversified company, has other business segments such as renewable energy and building materi­al manufacturing, whose operations have remained intact.
EdgeProp: Most companies have slowed down but it is the reverse for Chin Hin. What opportunities do you see? Will busi­ness expansion continue?
Chiau: Yes, business expansion and ac­quisition of quality assets will continue. Despite many saying the market is slow, I believe this is part of a business cycle where there are always ups and downs. I believe there is never a bad time, it is just time to do something else.
For instance, when the property devel­opment segment was facing challenges due to lockdowns, we looked at accumulating landbank and preparing for new launches for when the market recovers. I expect the property market will gradually recover from 2022 onwards and continue its growing momentum in the next three to five years.
We need up to one year to plan and com­plete the submissions (for local author­ities' approvals). If we take a wait-and-see approach and only start buying next year, it will be too late. By the time we had got my preparation done, we would have missed the boat.
So what we have acquired in these two years will keep us busy till 2023. Hence, we will continue to acquire more land in stra­tegic locations to ensure we can continue to launch [projects] in the future.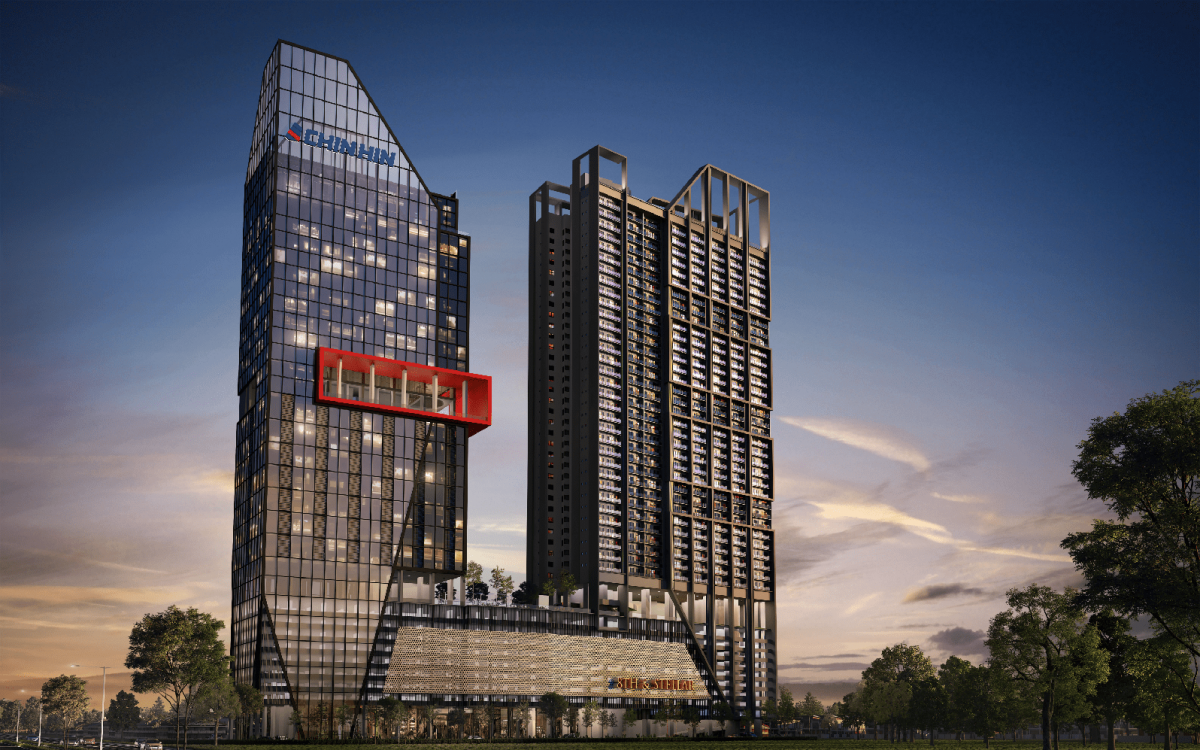 EdgeProp: How was the sale performance of your projects in the past two years?
Chiau: The performance has been quite steady. The 8th & Stellar project, which was launched in 2019, has received 80% take-up rate. 8th & Stellar is a two-tower mixed-use development comprising ser­viced apartments, duplex lofts, office space and shoplots on a 2.2-acre leasehold tract in Sri Petaling (Kuala Lumpur). Its esti­mated gross development value (GDV) is RM470 million.
Meanwhile, the Aera Residence project, which carries an estimated GDV of RM310 million, has achieved 100% take-up rate. This is a serviced apartment project in Pet­aling Jaya (Selangor).
This year, we plan to launch a high-rise residential project in Seri Kembangan (Selangor). We are eyeing to unveil this project in the final quarter of this year. Dubbed Quaver Residence, the freehold development comprises two 40-floor ser­viced apartments, offering 684 units and some retail units. The former's unit price is from RM500,000 and it's expected to complete by 2025.
EdgeProp: Your plans for Chin Hin Prop­erty Group Bhd in 2022?
Chiau: There will be a line-up of new launches in the future. Next year we are looking at launching a minimum of three projects. One of them will be an office de­velopment in Bangsar South (KL). The 34-storey office tower has a net sellable area of 213,657 sq ft. The 0.53-acre (0.48 acre left after surrendering part of the land to a light rail transit (LRT) development) plot is located right next to KL Gateway. The development is expected to be com­pleted by 2025.
One of the unique selling points of the office tower is there will be a link bridge to Southview Apartment and KL Gateway Mall, which means it will have direct ac­cess to an LRT station. Initially, we wanted to unveil the project this year, but due to the pandemic, we find it may not be a good timing, thus we have delayed the launch to next year.
Next, we also have a high-rise residential development in Kinrara, Puchong (Selan­gor). The development is expected to come with a GDV of RM400 million. It's sited on a freehold plot near Giant Kinrara and is close to an LRT station. This will also be our maiden launch in Puchong.
We also plan to unveil a township de­velopment in Rawang (Selangor) next year, which will have an estimated GDV of RM909 million.
The 60-acre freehold plot is located next to the Rawang Bypass and close to Templer Park. For now, we are planning to launch townhouses and Rumah Selangorku projects in the first two phases. More details will be unveiled when we finalise the planning.
Meanwhile, we have also started our planning for 2023. There will be another two more projects in Old Klang Road, KL, and Cyberjaya, Selangor, with an estimated collective GDV of RM1 billion.
Currently, we have undeveloped land­bank with an estimated GDV of RM3.5 billion.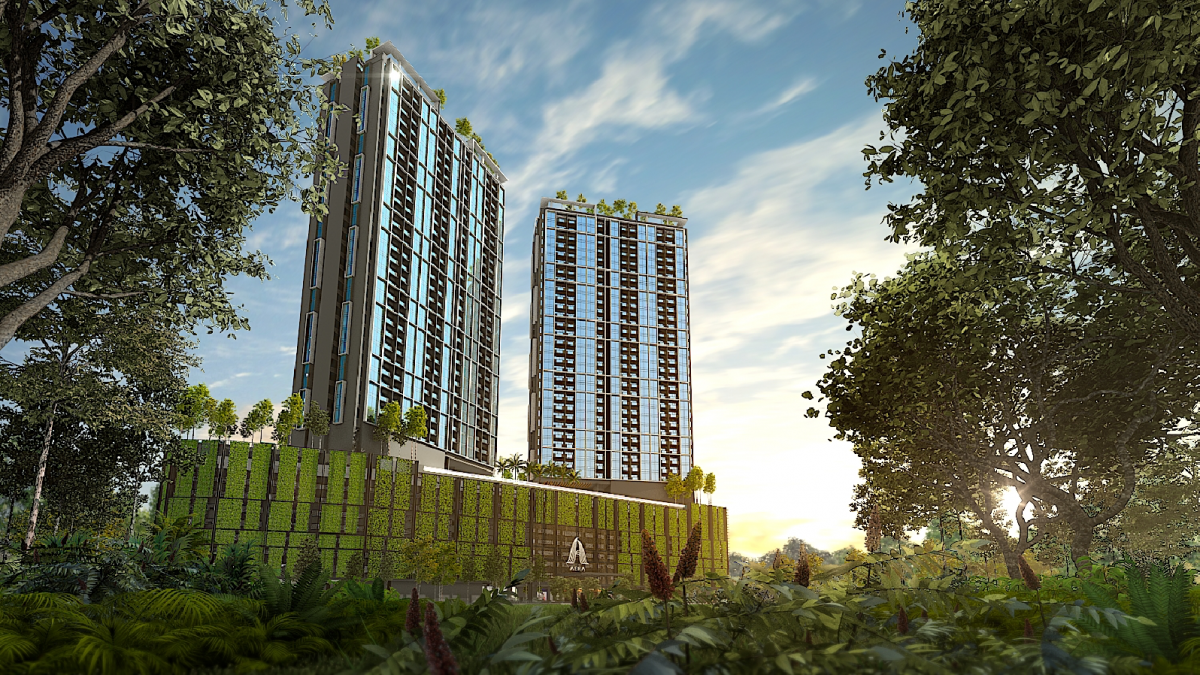 EdgeProp: Do you think the pandemic has changed the buying behaviour? How is Chin Hin adapting to the changes?
Chiau: The pandemic has changed the way we live and work. More obviously, people are now adopting a hybrid model – a combination of work-from-home and work-in-office. As more time is spent at home, homebuyers are looking at other aspects other than location, such as space and living environment.
Post-pandemic, I feel that people do not want to stay in small units. The majority prefers to have more space and bigger units, even better with balconies. Understanding the changing buyers' behaviour, we have also re­thought our design and increased our devel­opment budget on landscaping and common areas, to add more greeneries at the devel­opments and create a pleasant ambience for the residents.
EdgeProp: How is your construction busi­ness? What is its synergy with your property development segment?
Chiau: We have finished the due diligence and the acquisition exercise of Kayangan Kemas Sdn Bhd is expected to be completed in two months' time. We plan to hold an IPO (initial public offering) in the fourth quarter of next year.
The construction company specialises in hospitals and infrastructures. We will use this construction outfit to build our projects this year and next year. This will also give a size­able order book to our construction company.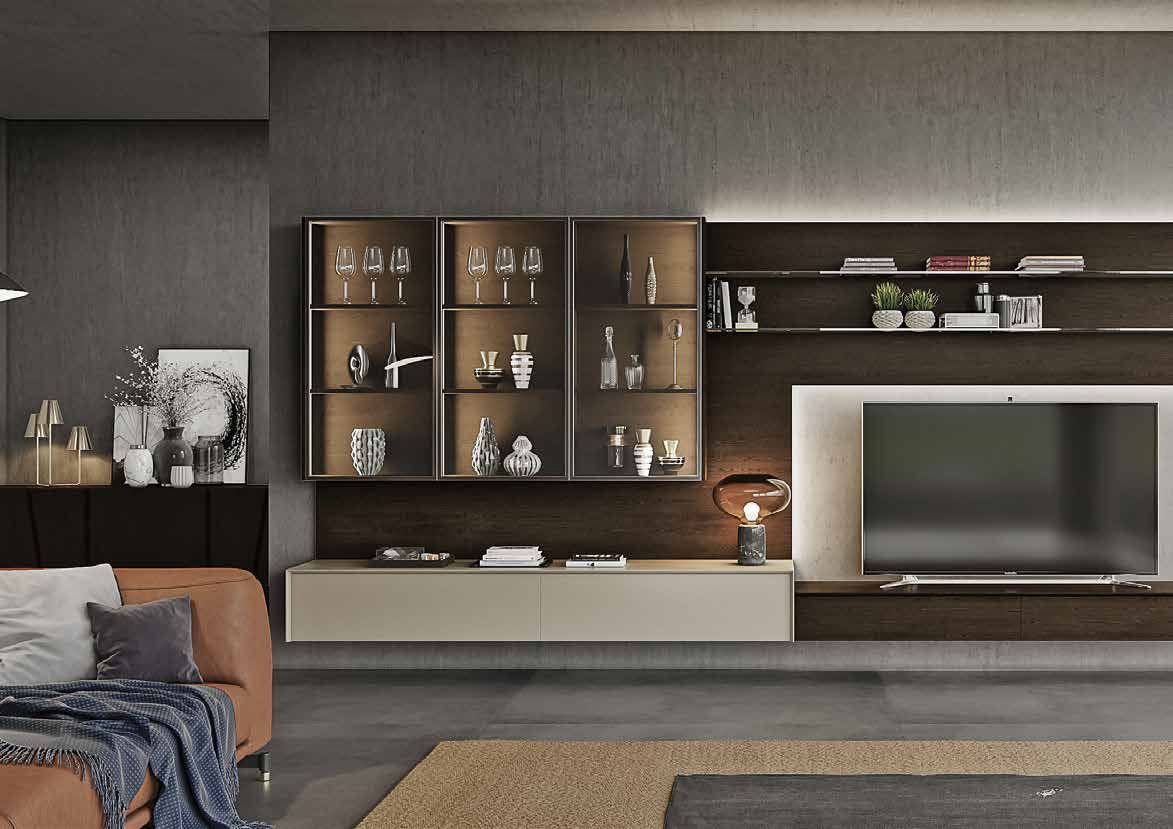 EdgeProp: What's next for Signature In­ternational Bhd post- acquisition?
Chiau: We are going to launch a new business model in the first quarter next year. Signature Kitchen will be reposition as a design and build business model .
The idea came from customers' feedback, on the hassle they went through when looking for interior designers and suppliers them­selves, the lack of transparency in pricing, inconsistent delivery schedules and unsatisfactory workmanships.
This includes building a new showroom with a built-up size of 50,000 sq ft to show­case different design themes for consumers' reference, in-house designers that offer con­sultancy services and a section for furniture. It will be a one-stop centre that covers everything in your home. Transpar­ency is something that we want to emphasise. Every item will be list­ed down in the quotations for the customers to take their picks.
A total invest­ment of RM40 million will be put into this new business model with fully automatic production line to transform this traditional household business and to elevate Signature's brand in the market.
EdgeProp: What is the prospect of Chin Hin Group's associate company, Solarvest Holdings Bhd?
Chiau: Solarvest has secured a lot of contracts this year with an order book over RM500 million. One of it is the RM175 million 50 megawatt solar park project in Perlis. We are also confident in securing more LSS (large-scale solar) development contracts this year.
Being one of the core business divisions under Chin Hin Group, the solar energy busi­ness has been contributing recurring income for the group.
Although renewable energy is a different "breed" from construction, it is not totally different as its nature is still building some­thing. There will be synergies that can be created between this segment and our other businesses. For instance, Lagenda Proper­ties Bhd has appointed Solarvest as its solar photovoltaic (PV) system partner to build the largest sustainable affordable township in Malaysia.
In our future property developments, we could also add in the solar PV system as one of the features. As energy cost is rising, we foresee the adoption of solar energy will gain popularity and become more common.
EdgeProp: Chin Hin is in an industry with intense competition. How do you position yourself?
Chiau: Chin Hin was never known as a de­veloper. People knew us as the building ma­terial guy (company). As a building material company, we can control the quality of the finishing and the materials used in our de­velopments.
Being a company with diversified portfo­lios but revolving around the same industry, it enables us to choose the building materials that we want, and with Signature Internation­al's forte in design-and-build for the interior, we could make a difference in the market.
In the future, we will have a space in our property showroom to showcase all the ma­terials that we are using for the development. From timber flooring to sanitary wares and kitchen cabinets, we want to give assurance to our buyers on the quality of finishing they will be getting.
Meanwhile, to ensure our projects sell, we will take a different strategy in terms of project planning and pricing. For instance, for projects in strategic locations, we will be emphasising the locations and putting efforts in landscaping and adding more greeneries within the developments. For projects in outskirt areas, they will be affordably priced with bigger spaces and more outdoor facili­ties such as a central park.
EdgeProp: Your outlook on the proper­ty market? How will Chin Hin counter the challenges?
Chiau: I am an entrepreneur. Generally, en­trepreneurs are optimistic and far-sighted people. I just feel there is never a bad time. Anytime is just a time to do certain things. Like now, it's a good time to accumulate landbank and assets, and focus on digitali­sation and working on our books. Hence, we did not launch any new developments last year and this year, as we feel it is not a good time for new launches.
However, we foresee next year will be a recovery year, and the most important thing now is for us to accumulate landbank and do our project planning.
This story first appeared in the EdgeProp.my E-weekly on Nov 5, 2021. You can access back issues here.
Get the latest news @ www.EdgeProp.my
Subscribe to our Telegram channel for the latest stories and updates