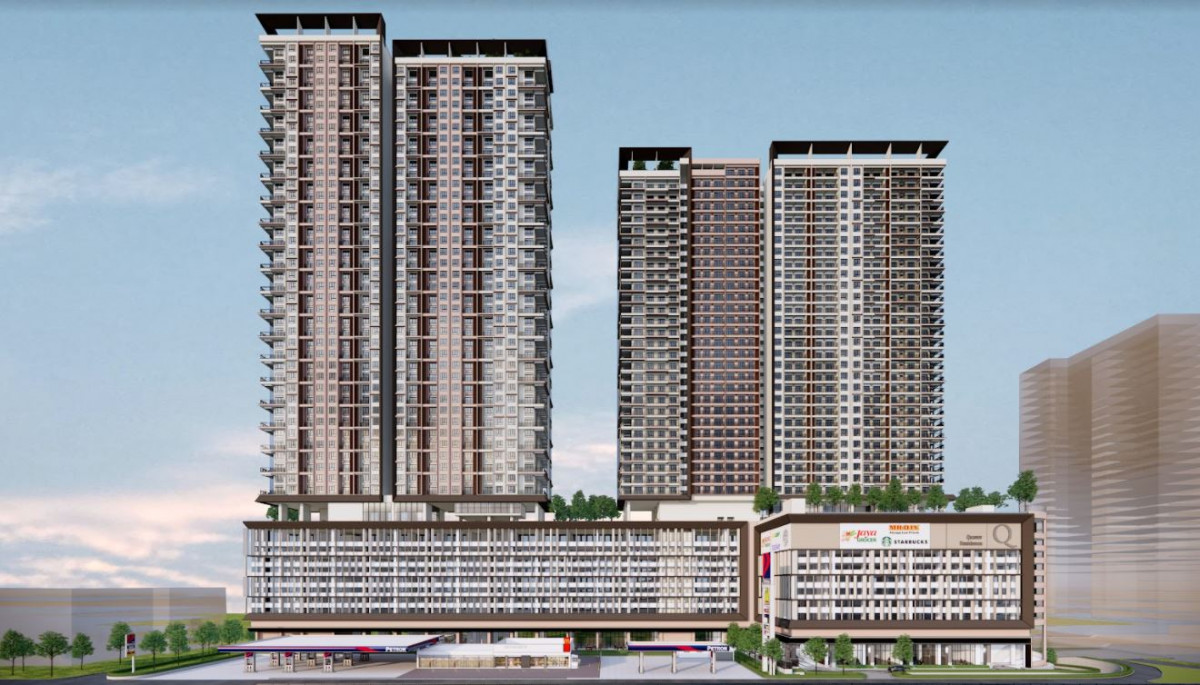 Things might have slowed down for many companies since the Covid-19 outbreak in March 2020, but integrated builder Chin Hin Group Bhd has gone against the tide, moving aggressively towards expansion instead.
In this year alone, Chin Hin Group has acquired controlling stakes in Chin Hin Group Property Bhd (CHGPB) (formerly Boon Koon Group Bhd), Kayangan Kemas Sdn Bhd, and kitchen cabi­net and wardrobe manufacturer Signature Inter­national Bhd.
The home-grown building material special­ist, which started its journey back in 1974 as a small hardware shop in Alor Setar, Kedah, has now evolved into an integrated developer with diversified businesses encompassing building material trading and manufacturing, property development, construction, and home and living, as well as solar energy.
On top of this, CHGPB has also accumulated landbank in strategic locations, such as Cyberjaya in Selangor, Jalan Kuchai and Bangsar South in Kuala Lumpur, and Serendah in Selangor.
Chin Hin Group managing director and exec­utive director Chiau Haw Choon tells EdgeProp. my the landbanking activities will continue for CHGPB and the growth momentum will continue in the next three to five years.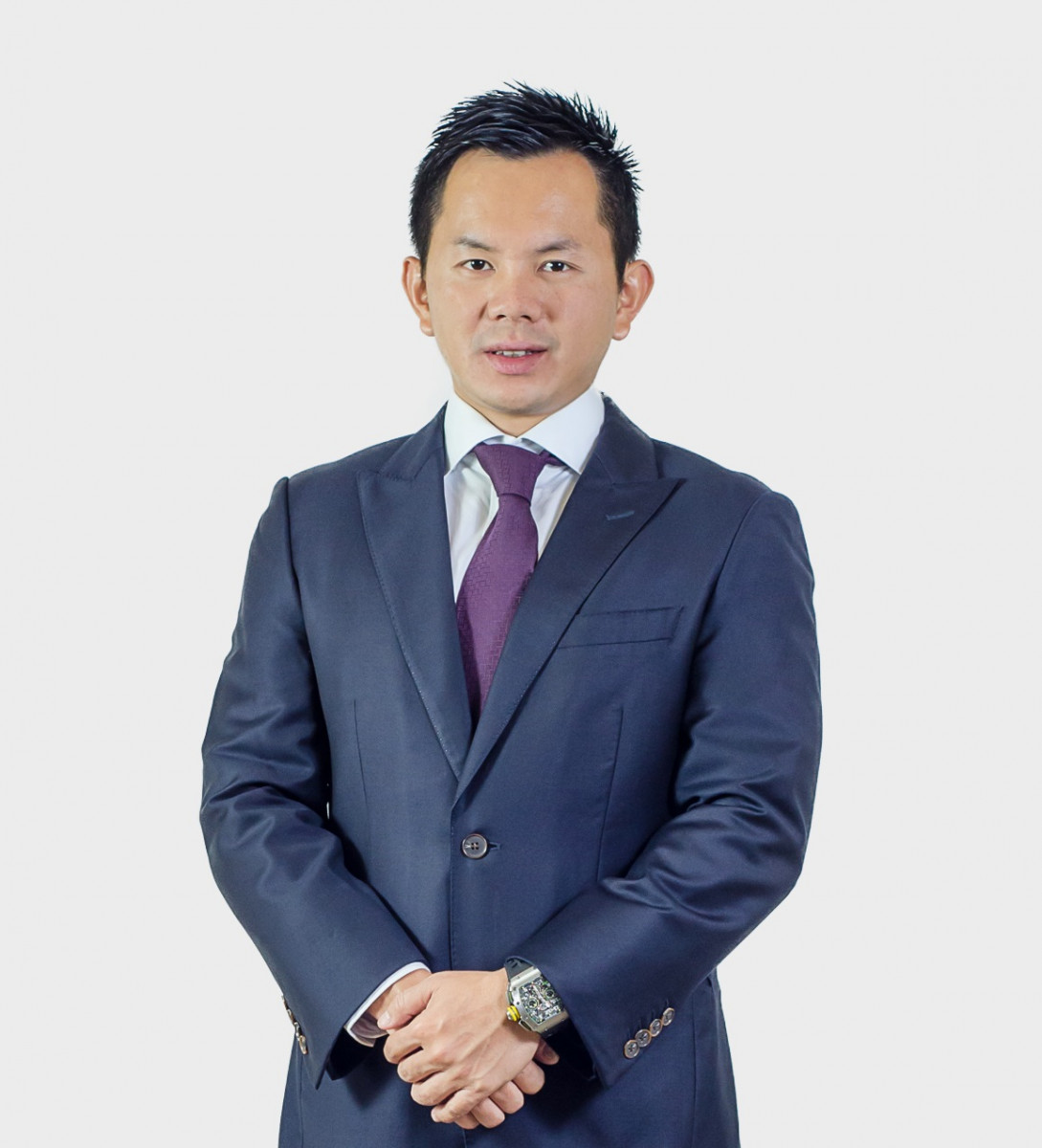 No time is a bad time
The intensive acquisitions of this new kid on the block amidst a pandemic-ridden market have definitely raised eyebrows.
What has prompted such boldness from this 37-year-old developer, whose current track record in the real estate arena are Novum Bangsar South in Kuala Lumpur, a joint venture development with with Kedah-based Eupe Corp Bhd, and G Residence near Kuchai Lama in Kuala Lumpur as well as two under-construction high-rise residential projects – 8th & Stellar in Sri Petaling, Kuala Lumpur and Aera Residences in Petaling Jaya, Selangor?
In response, Chiau says: "I am an entrepreneur. Generally, en­trepreneurs are optimistic and far-sighted people. I just feel there is never a bad time. Any time is just a time to do a certain thing".
"Like now is a good time to accumulate landbank and assets, focus on digitalisation and working on our books. Hence, we did not launch any new developments last year and this year, as we feel it is not a good time for new launches," adds Chiau, who is also the son of the group's co-founder and deputy chairman Datuk Seri Chiau Beng Teik.
This is especially so for the property development segment, as purchasers would want to view the projects, show units, talk to the sales representatives or have short tours of the surroundings, and all these are not allowed during the movement control order periods.
Hence, Chin Hin Group has turned its strategy to accumulating assets, in expectation of a market recovery in 2022.
"Looking at the market condition, we foresee next year will be a year of recovery, hence the most important thing right now is for us to accumulate landbank and do our project planning," he says.
Chiau notes that the project planning and the submissions to get authorities' approvals will take about six months to one year. "If we had taken a wait-and-see approach and had only started buying [land] next year, by the time I had got my preparation done, I would have missed the boat."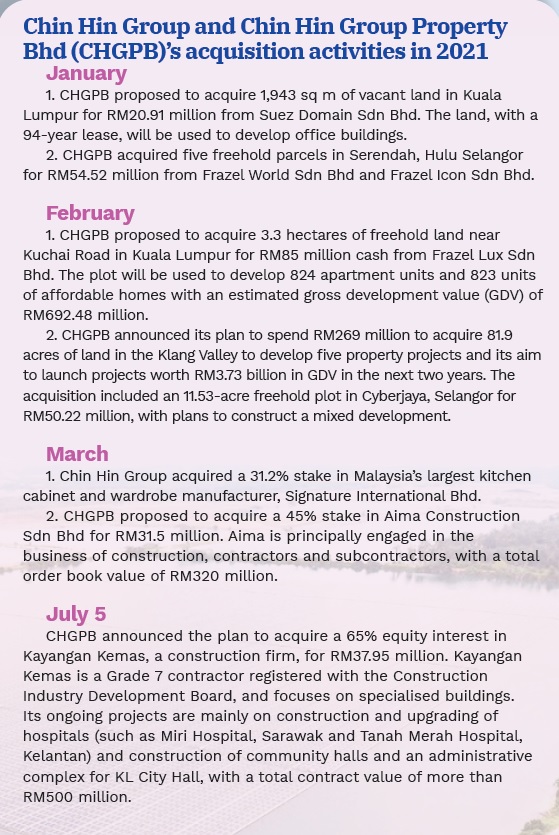 Increasing its footprint in the Klang Valley
"Currently, our undeveloped landbank has an estimated gross de­velopment value (GDV) of RM3.5 billion. This will keep us busy until 2027," he says, but declines to reveal the size of the landbank.
Earlier in February this year, CHGPB announced its plan to spend RM269 million to acquire 81.9 acres of land in the Klang Valley to develop five property projects and its aim to launch projects worth RM3.73 billion in GDV in the next two years, including a township development in Rawang.
Before ending 2021, CHGPB is looking at unveiling a high-rise residential project in Seri Kembangan, Selangor by the fourth quar­ter of this year.
Dubbed Quaver Residence, the freehold development comprises two 40-floor serviced apartments offering 684 units with built-ups ranging from 1,017 sq ft to 1,850 sq ft and some retail units. Priced from RM500,000 per unit, it's expected to complete by 2025.
"Next year, we will be launching a minimum of three projects in the Klang Valley," enthuses Chiau, adding that one of the pro­jects which CHGPB had planned to unveil this year has been pushed to 2022 due to the market condition.
The project is a 34-storey office tower in Bangsar South with a net sellable area of 213,657 sq ft. Originally measuring 0.53 acres, the land is now 0.48 acres after part of it has been surrendered for a light rail transit (LRT) development. It is located right next to KL Gateway. The devel­opment is expected to be completed by 2025.
One of the unique selling points of the office tower is there will be a link bridge to Southview Apartment and KL Gateway Mall, which means it will have direct ac­cess to an LRT station.
Although companies have started adopting a hybrid of work-from-home and work-in-office, he observes there are still needs for offices following the econ­omy's reopening.
"Personally, although I enjoy remote working – having meetings any place any time, I still miss the physical meet-ups with the staff and business partners, to interact with them and listen to their needs. This is something irreplaceable," says Chiau.
"Next, we also have a high-rise residential development in Kin­rara, Puchong, Selangor. The development is expected to come with a GDV of RM400 million. It's sited on a freehold plot near Giant Kin­rara and close to an LRT station. This will also be our maiden launch in Puchong," he shares.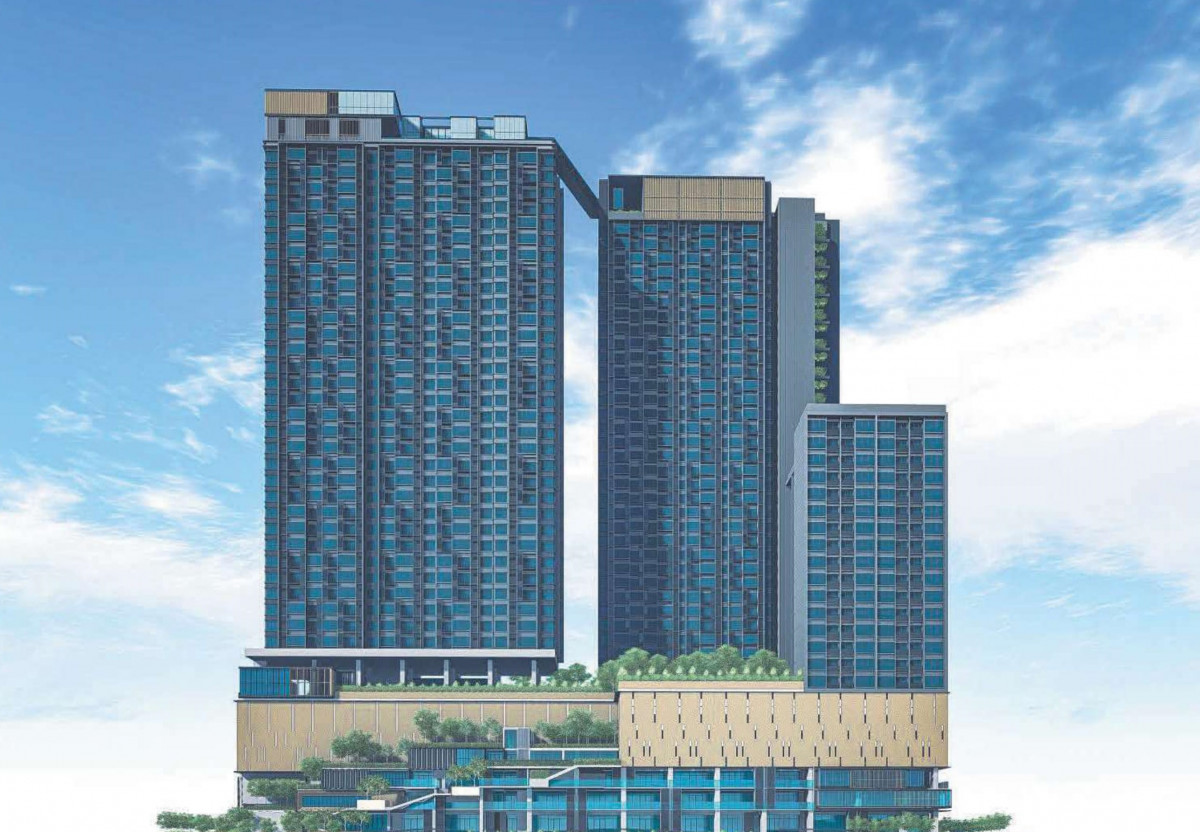 Slated for completion by 2026, the freehold serviced apartment will have two 43-floor towers, offering 833 units with an estimated selling price starting from RM350,000.
Other than these two projects, CHGPB is also busy planning for a township development in Rawang with a GDV of RM909 million.
"The 60-acre freehold plot is located next to the Rawang By­pass and close to Templer Park. For now, we are planning to launch townhouse and Rumah Selangorku projects in the first two phases. More details will be unveiled when we finalise the planning," he says.
Beyond 2022, Chiau adds that CHGPB has now started planning the new launches for 2023. There will be integrated developments in Old Klang Road, Kuala Lumpur, and Cyberjaya, Selangor, with an estimated collective GDV of RM1 billion.
"Currently we are focusing on the growth corridors in the Klang Valley. Having said that, we do not discount the possibility of land acquisitions in other states if the right opportunity comes and fits into our overall growth strategy," notes Chiau.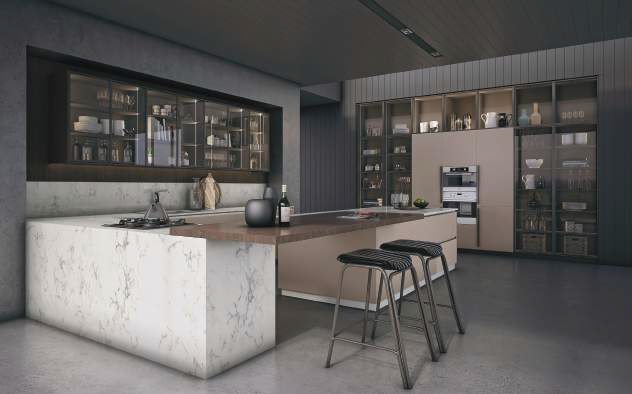 Signature International to go big next year
On the latest addition to the group's core business – Signature In­ternational Bhd, Malaysia's largest kitchen cabinet and wardrobe manufacturer, Chiau reveals that there will be plans to expand its market presence next year.
"We are going to launch a new business model in the first quarter next year. Signature Kitchen will be repositioned as a design and build business model. On top of design-and-build services, there will be furniture pieces for individuals who are looking for home improve­ment as well," he adds.
The idea came from customers' feedback, on the hassle they have been through when looking for interior designers and suppliers them­selves, the lack of transparency in pricing, inconsistent delivery sched­ule and unsatisfactory workmanship. Prompted by this, Chiau says the team saw a big potential in introducing a new customer experience for homebuyers.
He adds that this includes building a new showroom with a built-up size of 50,000 sq ft to showcase different design themes for con­sumers' reference, in-house designers that offer consultancy services and a ready-made furniture section.
"This will be a one-stop centre that covers everything in your home, including design-and-build service. Transparency is something that we want to emphasise. Every item will be listed down in the quotation for the customers to choose," he says.
According to him, a total investment of RM40 million will be put into this new business model to transform this traditional household business and to elevate Signature's brand in the market.
Integrating solar energy with property development
As one of Chin Hin Group's core businesses, the solar energy division has been contributing recurring income for the group.
Notably, it has an order book of over RM500 million, among which is a RM175 million 50 megawatt solar park project in Perlis. Lagenda Properties Bhd has also appointed Solarvest as its solar photovol­taic (PV) system partner to build the largest sustainable affordable township in Malaysia.
"In our future property developments, we could also add in the solar PV system as one of the features. As energy cost is rising, we foresee the adoption of solar energy will gain popularity and become more common," Chiau points out.
This story first appeared in the EdgeProp.my E-weekly on Nov 5, 2021. You can access back issues here.
Get the latest news @ www.EdgeProp.my
Subscribe to our Telegram channel for the latest stories and updates