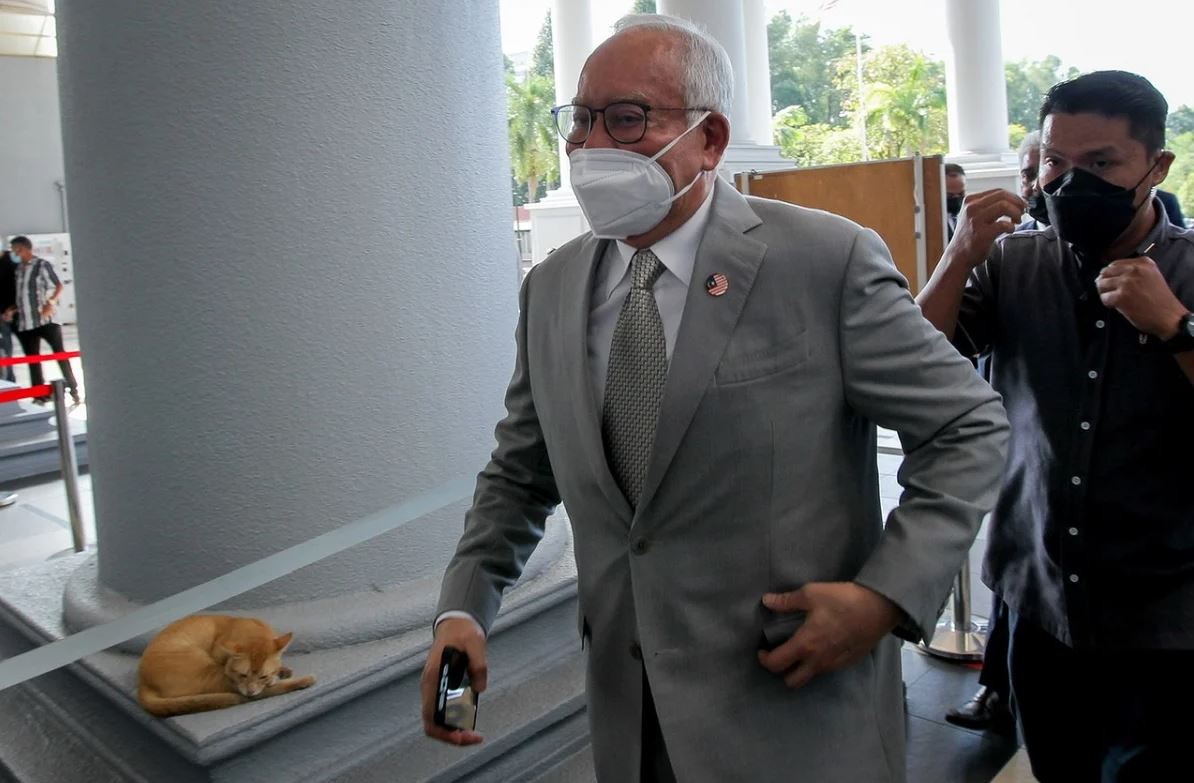 KUALA LUMPUR (Nov 9): The financial situation of 1Malaysia Development Bhd (1MDB) was likened to a "coffee shop" by prosecutor Datuk Seri Gopal Sri Ram at the 1MDB-Tanore trial on Tuesday.
Sri Ram, who is prosecuting former prime minister Datuk Seri Najib Abdul Razak in the case, had concurred with Justice Datuk Collin Lawrence Sequerah to a line of questioning by Najib's lawyer Wan Aizuddin Wan Mohammed on prosecution witness and former 1MDB CEO Mohd Hazem Abdul Rahman on drafting a prospectus submission to Bursa Malaysia for a proposed listing of 1MDB Energy (a subsidiary of 1MDB).
Hazem said in response to the questioning that he was not involved in the drafting of the prospectus, and said the prospectus was probably submitted to the bourse in 2014, but he could not recall the exact date.
When the lawyer then asked him what the bourse listing entailed, the witness responded that he only had basic knowledge of initial public offering listings, leading to Justice Sequerah asking Wan Aizuddin: "What is the point [of your line of questioning] actually? The witness already says he does not know much about the listing. How does it relate to your client's defence?"
Wan Aizuddin answered that the line of questioning was to show financial mismanagement in 1MDB and the "victimisation" of Najib by fugitive financier Low Taek Jho or Jho Low.
"It is to show negligence and mismanagement, for which my client was blamed," said Wan Aizuddin.
At this point, Sri Ram chimed in and told the judge that they are tolerating Wan Aizuddin's cross-examination because it was "totally irrelevant to their case".
Chinese coffee shop
"It appears that 1MDB's finances were run like a Chinese coffee shop on Petaling Street.
"Our case is that Jho Low was a mirror image of the accused. That is our case. We are prepared to tolerate this line of cross-examination only because it is completely irrelevant to our case," Sri Ram told the judge.
After being warned by the Judge, Wan Aizuddin then moved on to another line of questioning with the witness.
Najib faces 25 charges in the 1MDB-Tanore trial: four counts of abuse of power involving RM2.3 billion worth of 1MDB funds said to have been siphoned through Tanore Finance Corp and 21 counts of money laundering.
Last year, he was found guilty of seven criminal charges comprising one count of abuse of power and three counts each of criminal breach of trust (CBT) and money laundering involving RM42 million from SRC International Sdn Bhd, a former 1MDB subsidiary, that ended up in his personal accounts.
He was sentenced to 12 years' jail and a fine of RM210 million for the abuse of power offence, and 10 years of imprisonment for each of the CBT and money laundering charges. The court ordered the jail sentences to run concurrently, which means Najib would have to spend only 12 years behind bars. He is appealing the conviction and sentences.
Get the latest news @ www.EdgeProp.my
Subscribe to our Telegram channel for the latest stories and updates