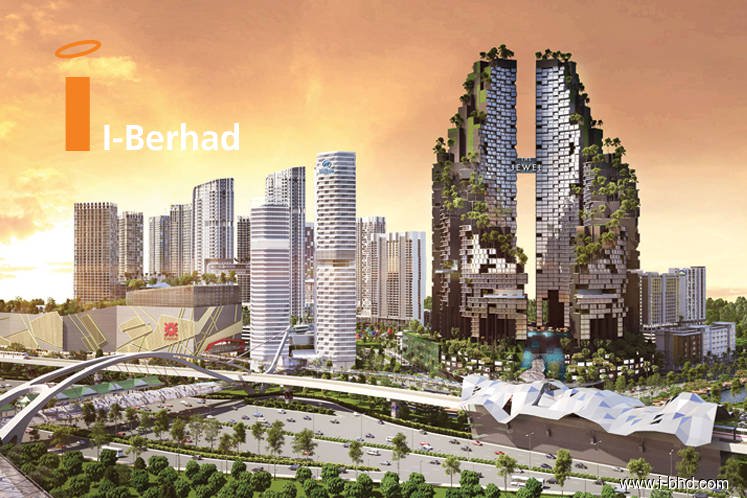 PETALING JAYA (Nov 11): I-Bhd is set to welcome Malayan Banking Bhd (Maybank) to its flagship development, ultrapolis, i-City Malaysia.
Maybank will be securing the office space in Sumurwang Tower, which will soon be renamed Mercu Maybank, at i-City Malaysia. It is part of the bank's ongoing business continuity management and resiliency planning to ensure the businesses run smoothly without any disruptions. The office in Mercu Maybank will serve as an additional permanent alternate office site for the bank to cater for new working arrangements as a result of the Covid-19 pandemic.
In a statement on Thursday, I-Bhd chairman Tan Sri Lim Kim Hong said: "We are very pleased with Maybank's decision to strategically expand its operations to i-City Malaysia, offering high standards of quality and sustainability at a prime location. As a digitally driven organisation ourselves, i-City Malaysia is a ready-made destination of choice for firms looking to relocate with its world-class infrastructures."
"With the inclusion of Maybank to i-City's first Grade A, GBI rated corporate tower, we managed to achieve a take-up rate of 80% within the first year after completion despite the pandemic. The Multimedia Super Corridor-status corporate tower will be home to Fortune 500 companies, financial institutions, multinational corporations and international logistic players," he added.
With the exponential increase in customer consumption and the need for speed, the use of interconnectivity and cloud-based applications to handle more bandwidth is ubiquitous in the data centre infrastructure.
The vibrancy of i-City's financial sector, which is best illustrated by the widespread presence of industry leaders, also helps consolidate confidence for further expansion of the development. Efforts will be made to attract more leading and pioneering projects to set up in i-City. Foreign institutions will also be encouraged to set up jointly invested or wholly owned operations in securities, funds, futures, insurance, pension management and fund advisory.
Higher-quality and higher-income job opportunities are envisaged to benefit knowledge-based workers within this smart city and its surrounding areas. A smart approach to economic activities will improve efficiency and open up new markets as well as elevate productivity and economic output. In addition to the existing data centre operating since 2008, the group plans to add two more data centres of 100,000 sq ft each to meet the surging needs of cloud computing facilities. Upon completion, i-City will house 25,000 residents and 30,000 workers.
With a gross development value of RM10 billion, i-City Malaysia will comprise corporate towers, cyber office suites, serviced residences, hotels, convention centres, financial hub, data centres, a 1.5 million sq ft Central i-City shopping mall and a leisure theme park. The company will also see the completion of DoubleTree by Hilton hotel and Hill10 development in end-2021, which is slated to open its doors in 2022.
Get the latest news @ www.EdgeProp.my
Subscribe to our Telegram channel for the latest stories and updates