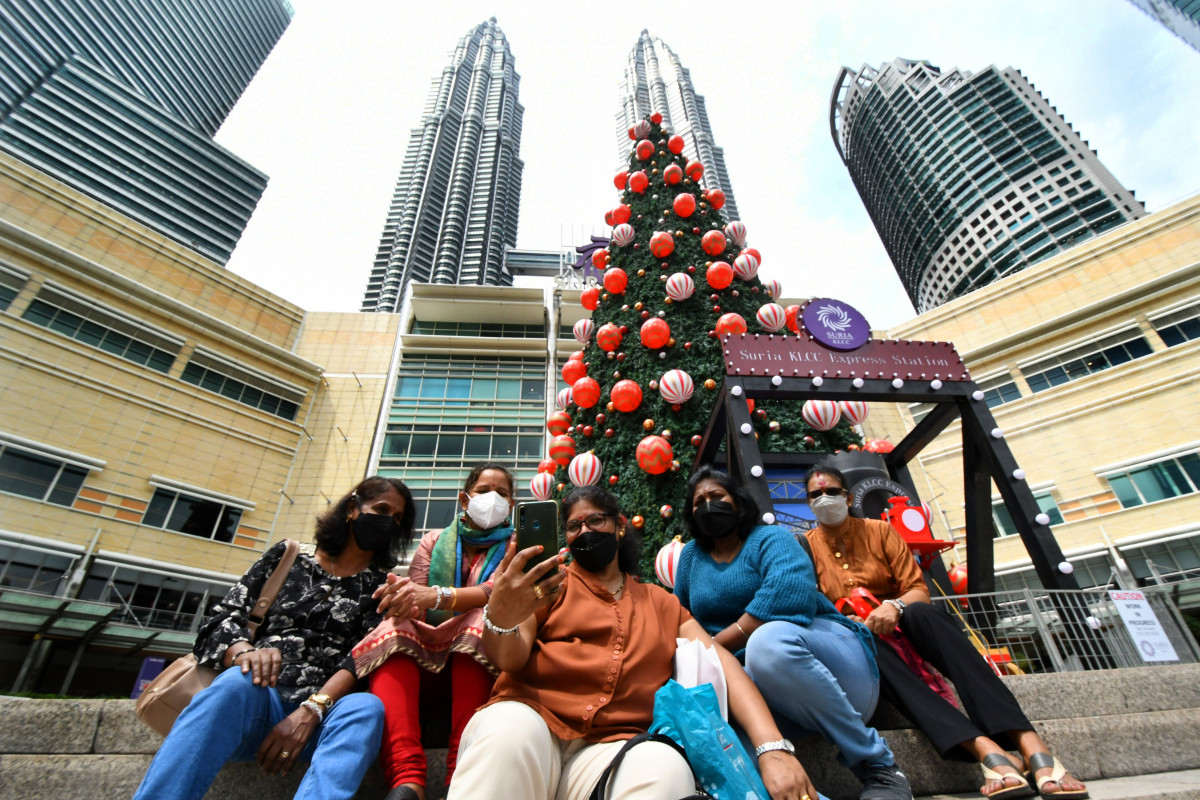 Selena Teoh and her husband just came back to Kuala Lumpur from a two day-one night short getaway in Melaka. Re­calling the overall experience in Melaka, the 35-year old accountant felt it was pleasant, from hotel room check-in to the visit of their favourite coconut shake stall in Klebang and a dinner at Jonker Street.
Yes, the traffic back to KL did move slowly, but not really congested on the Sunday night of the long weekend during the Deepavali celebration, but that did not dampen their spirits as the couple had not gone travelling for close to two years since Malaysia implemented movement control orders (MCO) and inter-state travel wasn't allowed.
In fact, while her husband was driving, Teoh already started browsing for hotel rooms and plan­ning for their next cuti-cuti Malaysia destination.
Their car was one of the 4.5 million vehicles which crossed states along major highways na­tionwide on Nov 7.
Like Teoh and her husband, many were look­ing forward to the lifting of the interstate travel ban as they had been "grounded" for too long due to the prolonged lockdowns which aimed to curb the spread of the contagious Covid-19 virus.
Prime Minister Datuk Seri Ismail Sabri Yaakob announced on Oct 10, 2021 the reopening of in­terstate borders, from Oct 11, for residents who were fully inoculated against the coronovirus after the country reached the vaccination target of 90% of the adult population.
The announce­ment was no doubt like the longed-for rain in the drought, especially for the tourism and hospitality sectors that have been badly battered by the Covid-19 pan­demic since 2020.
According to Malaysian Association of Hotels (MAH), the local hotel industry lost estimated revenue of RM5 billion in the first five months in 2021 due to the pandemic and travel restrictions.
Before that, the industry had already record­ed a loss of over RM6.53 billion in 2020 and an estimated loss of RM300 million for every two weeks of MCO.
Occupancy rate increases to 40%
MAH chief executive officer (CEO) Yap Lip Seng tells EdgeProp.my that the average occupancy for the past few weeks since the travel ban lift has been approximately 40%, compared to 20% to 25% averagely before the interstate travel was allowed.
"There had been obvious pent-up demand, and coupled with the recent public holidays and long weekends, popular domestic destinations enjoyed high hotel occupancy rates with many travelling out of the Klang Valley, typically choosing resorts for their long-awaited getaways," he enthuses.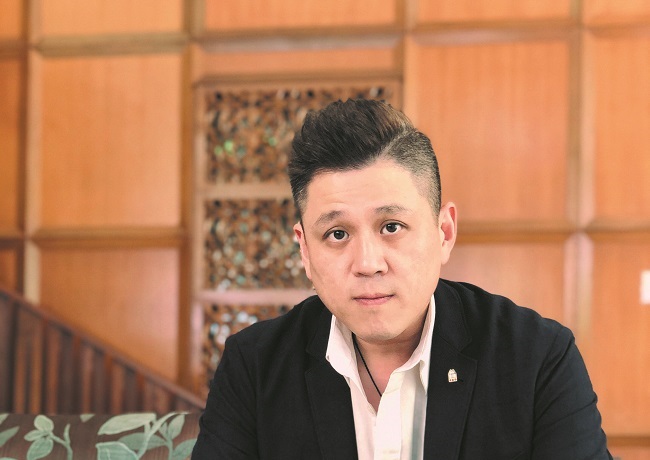 Having said so, Lip Seng adds that the current high demand for hotel rooms is concentrated on popular tourist destinations like Langkawi, Penang, Port Dickson, parts of East Coast, Ipoh and Genting Highlands.
Other than the hospitality industry, the Ma­laysian Association of Convention and Exhibi­tion Organisers and Suppliers (MACEOS) also sees the meetings, incentives, conventions and exhibitions (MICE) market slowly gaining back its growth pace.
According to the association, MICE activities have been allowed beginning Oct 18, 2021 and industry players are now at the planning stage to roll out business events next year which are expected to create a great spillover effect to other industries, such as hospitality and retail.
Read "Rebound of MICE industry"
Metro REC Sdn Bhd head of agency Terence Yap notes that the ease of travel restriction is also a timely measure to rescue the unoccupied houses which are specially designed for vacation-goers.
"Since the announcement of the lift of inter­state travel ban, the demand for vacation homes is also on the uptrend, especially during week­ends; and entering the year-end holiday season, the demand is expected to rise," he says.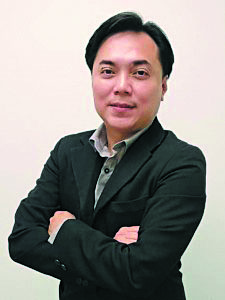 Safety concerns
KGV International Property Consultants (Johor) Sdn Bhd executive director Samuel Tan concurs with Terence, adding that the struggling hospi­tality industry is beginning to see some relief as improved market sentiment on cuti-cuti Malay­sia will bring up the demand for hotel rooms and other related services.
Popular tourist destinations in Malaysia have already reported better occupancy rates over the weekends and public holidays. Interstate travel­ling will translate into more business movements and this is good for the hospitality sector, he says.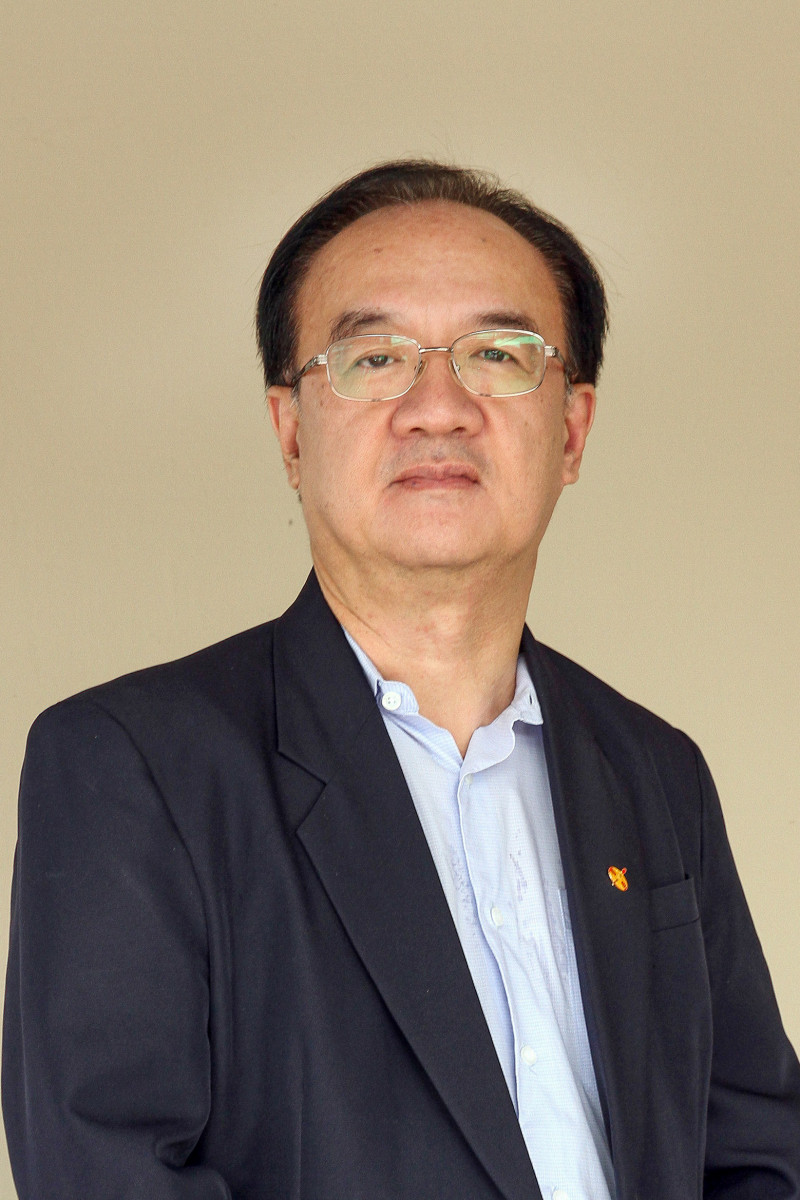 "However, it is still a long, uneven journey ahead," he laments, adding that safety remains the key concern to many and this is also a cru­cial factor that determines whether the growth momentum will continue.
Commenting on the safety concerns, MAH's Lip Seng says hotels are well prepared and since day one has demonstrated a high level of com­pliance to standard operating procedures (SOP) to minimise risks to both employees and guests, and will continue to do so moving forward.
According to him, for MAH members to obtain the association's "Clean and Safe Malaysia" hy­giene and safety independent certification label, the hoteliers have to comply with all relevant SOP including on ventilation as well as contingency and isolation plans in the event of any detected cases. The certification programme was initiated by MAH, fully supported by the Ministry of Tour­ism, Arts and Culture Malaysia, and audited by Bureau Veritas Certification Malaysia.
Hotels have also introduced special cleaning protocols for guest rooms, especially on check-out, and some even with a "Sanitised" seal on the room door, adds Lip Seng.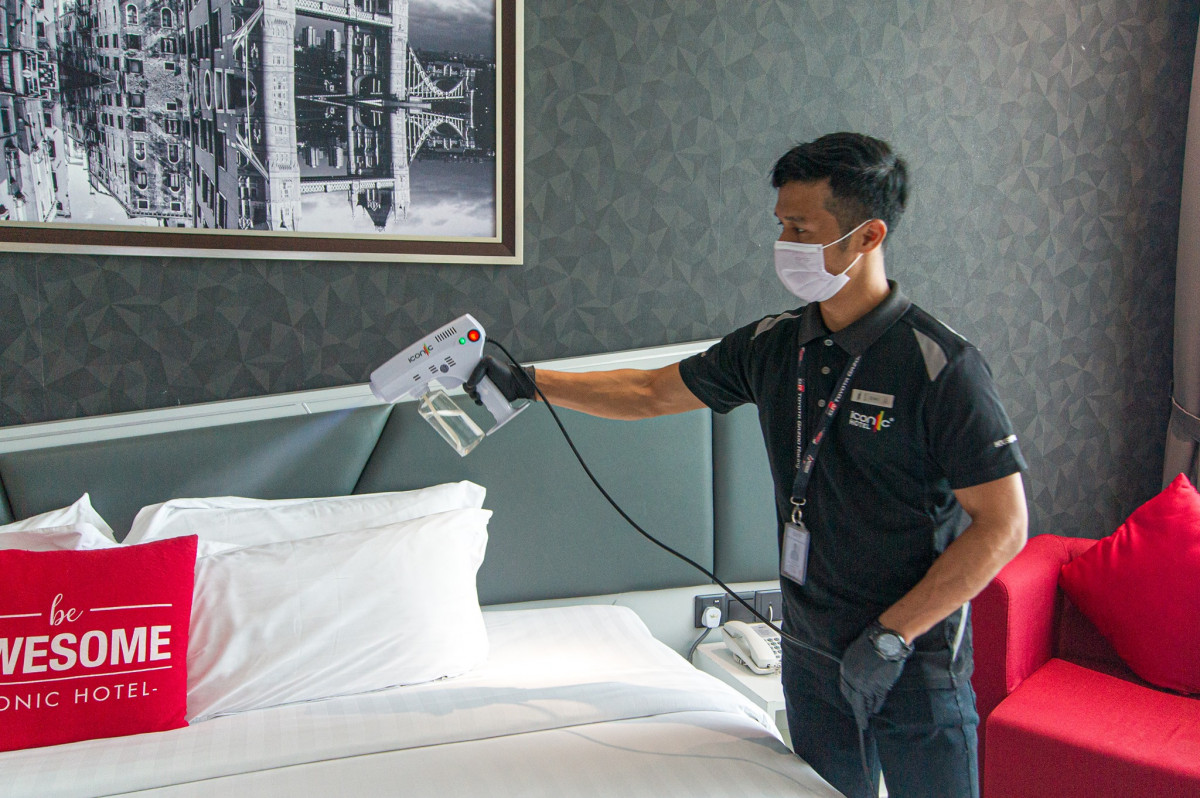 Key to recovery still the reopening of international borders
Despite the pent up demand, Lip Seng notes that the average occupancy for the past one month was only approximately 40%, and a high occupancy rate was only seen over long weekends at popular holiday and nature destinations while the occu­pancy rate in other places remained moderate.
"With only the domestic market to work on, business is still limited at lower spending power. And demand is still fluctuating between week­days and weekends," he points out.
On the pre-bookings for hotel rooms for year-end holidays such as Christmas and New Year, Lip Seng anticipates the situation will remain the same as last year, with an average occupancy rate of 43% for the last two weeks of 2020.
"Based on our survey [with our members], 55% of our [pre-pandemic] revenue is from the domestic market and 45% from international arrivals, which technically means the current supply is too high for domestic tourism alone. Without international arrivals, the industry will not be ex­pecting full recovery," stresses Lip Seng.
VTL giving hope
Nevertheless, the introduction of the Singapore-Malaysia vaccinated travel lane (VTL) for air travellers beginning on Nov 29 is expected to be the light at the end of the tunnel for local hoteliers.
"The industry has high hopes of restarting internation­al tourism with selected markets and the announcement of VTL with Singapore is timely, and in fact the industry has been in close contact with its counterparts in Singapore to discuss safe travel products and services from both sides.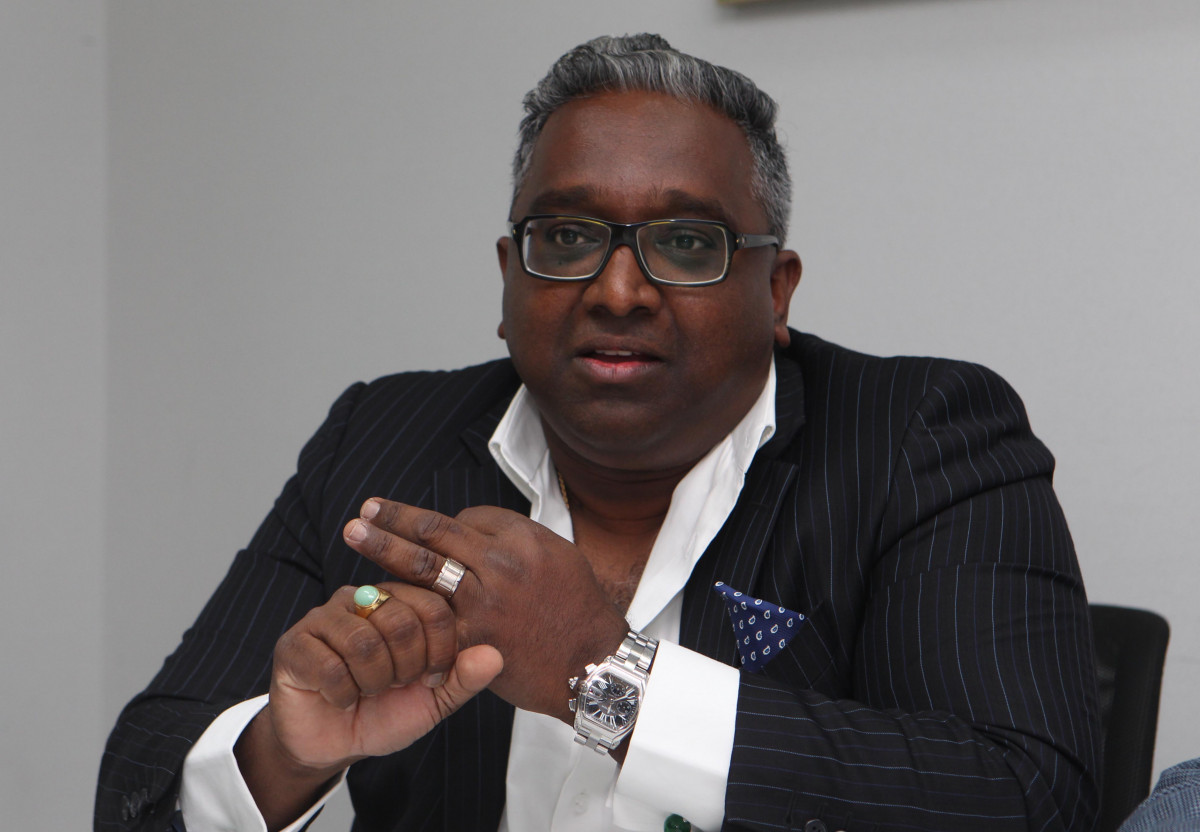 "But as mentioned, the domestic market will still be dominant for approximately another year, and hotels are expected to balance demands for both markets," he says.
On the property market, Zerin Properties group founder and CEO Previndran Singhe reveals that since the announcement of VTL, market interest in hotel properties have returned.
"Our inquiries for hotel deals have shot through the roof since the Singapore VTL was announced, so hopefully, we will see more transactions happening soon. However, the recov­ery of the market still takes some time as the full picture will only emerge maybe in mid or end next year," he enthuses.
For investors who are interested in building new hotels, Previndran advises them to carefully look at designs that suit future market demand before starting the construction works.
Metro REC's Terence believes following the opening of VTL, it will not take too long for the borders to reopen and welcome other international travellers back to Malaysia, hence the growth momentum for hotels and homestays will surely recover in the near future.
"All in all, we think the hospitality property segment has a better prospect in the next few months," he says.
Nevertheless, Terence anticipates there will not be any significant hotel brands added into the market in the near future as there are still uncertainties ahead.
"However, I foresee there will be some business con­solidations or acquisitions of existing hotels, as well as refurbishment activities moving ahead," he notes. He also foresees more residential properties, especially the newer high-rise properties in tourist spots which can't secure long leases, to be converted into Airbnb.
Market outlook
Zerin Properties' Previndran says with inter-state travel­ling allowed and the opening of international borders also in the government's plan now, the market has a more posi­tive sentiment now and it is expected that demand for hotel rooms will continue to increase.
KGV International's Tan notes that in adapting to the new norm, hoteliers will need to change their business models by emphasising the needs of local tourists rather than in­ternational patronage.
"New standards to ensure compliance with SOP need to be formulated, without causing inconvenience to the customers. Reconfiguration of rooms and common areas are important as well as the ability to turn around the hotel usage. These are the keys to ensure business continuity," he advises.
Lip Seng from MAH anticipates the domestic market will be dominant for the next one year, and with staggered re­opening of international borders soon, the industry could look at receiving international guests again in 2022, but a full recovery will take another one to two years after that.
While waiting for the return of international travellers which is deemed as the strong catalyst for the recovery of the industry, there is an urgent need to recruit experienced staff.
"The local hospitality industry was forced to let go of its people due to travel restrictions. Although most employers are now rehiring the staff following the reopening of the tourism industry, many former staff members have lost their interest in hotel jobs," he says.
He also adds that to balance the manpower needs, many hotels have reduced room inventory based on available manpower or deploying office executives and managers to support the operations.
Get the latest news @ www.EdgeProp.my
Subscribe to our Telegram channel for the latest stories and updates