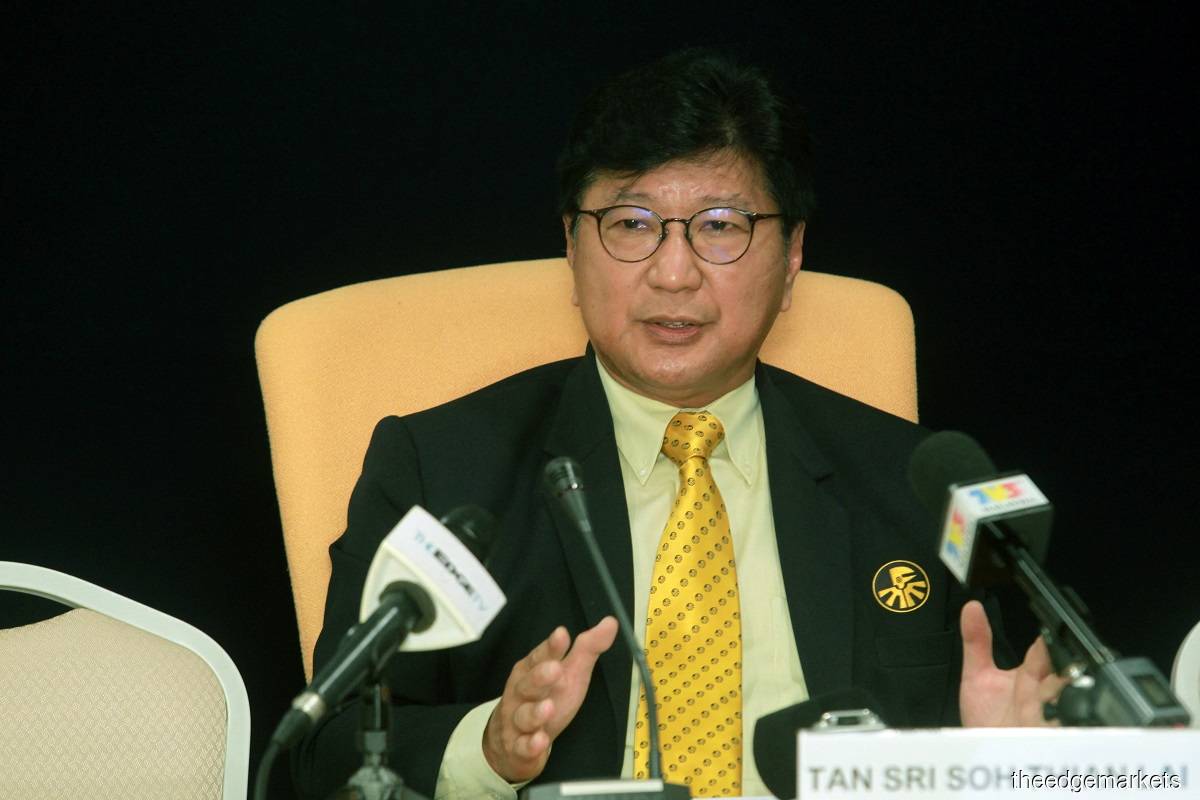 KUALA LUMPUR (Jan 24): The Federation of Malaysian Manufacturers (FMM) has called for the government to shelve the recently proposed amendments to Prevention and Control of Infectious Diseases Act 1988, otherwise known as Act 342, indefinitely and move away from what it called "extreme and threatening measures" of big fines and jail terms.
In a statement on Friday (Jan 21), its president Tan Sri Soh Thian Lai said Malaysia needs progressive policies and laws to stand tall globally and shared that repressive and hostile laws which have not gone through proper regulatory risk impact assessment are going to be very damaging for the economy especially in the post-pandemic recovery period.
He also pointed out that the use of existing laws is not consistent most of the time.
"Policy and law makers must be mindful of the risk of new laws which may discourage any new investments or result in the flight of existing and potential investors to more business-friendly destinations.
"As such, we call for a stakeholder's engagement to better understand the necessity of these amendments to Act 342," he clarified.
Meanwhile, Soh said FMM will continue to support industries in strict compliance of regulations required to keep the disease and infections under control.
FMM also welcomes further engagement with the authorities to discuss recommendations for a win-win outcome for both the government and private sector to fight the pandemic and at the same time, facilitate business and economic recovery.
"While FMM recognises the need to strengthen the control of infectious diseases by ensuring strict compliance with the standard operating procedures, authorities should not have undue expectations from industries to spend valuable time and effort in its non-core business services.
"The government is required to play a major and important role in the public health management system. We call on the government to move away from extreme and threatening measures of high fines and imprisonment," he said.
The latest version of the proposed amendment saw the maximum fine for individuals continuing to be capped at RM1,000, while companies may be fined up to RM500,000. This was notably a reduction from RM1 million proposed earlier.
The second and third readings of the amendments are scheduled for the next parliamentary sitting that will take place from Feb 28 until March 24.
Edited by Lam Jian Wyn
Get the latest news @ www.EdgeProp.my
Subscribe to our Telegram channel for the latest stories and updates