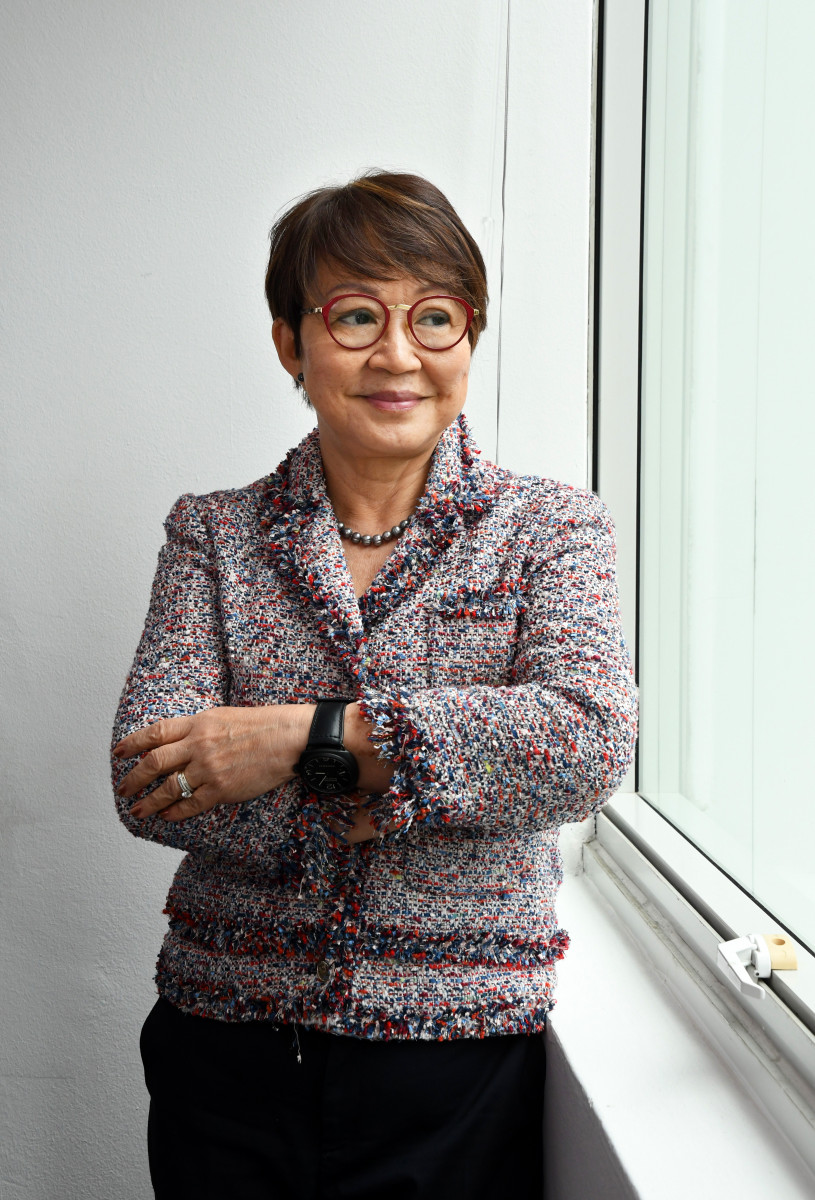 A shout-out to seniors and those getting there. You deserve to unlock the equity value of your property to retire in comfort.
Malaysia is fast becoming an aged nation, even by global standards. According to World Bank estimates, Malaysia joined the ranks of an ageing society (with 7% of its population aged 65 and over) in 2020. The country is en route to becoming an aged society in 2044 (with 14% of its population aged 65 and over), and super-aged society in 2056 (with 20% of its population aged 65 and over).
Not quite close to Japan – the world's fastest-ageing country now with more than 28% of its population aged 65 and above – yet certainly heading in the same direction.
An old and boring story? Not quite for retirees who are reeling from the devastating impact of Covid-19, alongside the severe flooding, landslides, tornadoes, hailstorms and even an earthquake that have hit our shores in recent times.
National borders are reopening from April 1 and activities are inching up to a higher level of normalcy. Such positives are sadly negated by escalating fuel prices and the threat of flood supply scarcity. Have you noticed how much more you are now paying for your usual-sized bowl of noodles?
Rising cost on top of shrinking savings are the dilemma of many retirees who do not have a pension for support.
The fear of a fast-shrinking kitty has been exacerbated by excessive withdrawals from the Employees Provident Fund (EPF) to ride out extraordinary financial burden.
Last December, EPF said 6.1 million of its members had less than RM10,000 in their savings. Among them were 3.6 million members who each had less than RM1,000!
A retiree who owns a fully paid-up home is more fortunate, no doubt. He could liquidate the equity value of his asset.
Still, the prospect of not having a permanent roof over one's head for the last mile of one's life remains daunting. So, should seniors who are strapped for cash consider refinancing their property? Would they qualify for loans in the first place? How would they fulfil the mortgage repayments?
Alternatively, is it better to sell the property and settle for something less comfortable but walk away with some cash?
A tough call, especially if the property in question is your single most valuable asset. One you call home.
Naturally, there would be a myriad of other family considerations. Every family has its own share of unique challenges.
Lifeline in reverse mortgage
Enter Skim Saraan Bercagar (SSB), Malaysia's first reverse mortgage scheme by national mortgage corporation Cagamas Bhd.
As with any new initiative, this market-first financing solution introduced last December for retirees has raised some eyebrows. What are its benefits? Would participation in scheme leave seniors worse off? Are there better options for retirees seeking a comfortable living? What's the catch? Let us examine the details.
SSB, in a nutshell, offers retirees staying in their encumbrance-free homes an options to live comfortably for the rest of their lives.
How? Liken it to Cagamas giving you a loan, with the property being the collateral. The borrower not only gets to stay on in the property – under SSB conditions, he must – but also receives a fixed monthly sum for the rest of his life. The amount is worked out based on a formal valuation of the property and the borrower's age.
So the older the borrower, the higher the monthly payout he would receive.
If the property is jointly owned by a senior couple, the payment would continue to be made until both of them pass away. Isn't that a relief?
What is more comforting here is that no repayment to Cagamas is needed during the borrower's lifetime.
But what happens after the borrower (or the couple) has passed away? The next of kin has the option to keep the property but they will need to repay the mortgage. Or the property could be sold and any excess money will be given to the next of kin.
In the event that the selling price is lower than the outstanding loan, a guarantor appointed by Cagamas would bear the loss, not the next of kin.
SSB does not come free, of course. For its pilot launch, the scheme is being offered at a fixed-rate financing of 5% a year on the outstanding loan amount. A one-time upfront recourse waiver fee of 1.75% on the initial property value is also levied.
Reversed mortgages are not new – they have been used successfully in many parts of the world. SSB has been modelled after the schemes in South Korea and Hong Kong.
So, who qualifies for SSB? Malaysians who are least 55 years old and own a home that has been fully paid up.
The home, which is used to secure the mortgage, must be currently occupied by a applicant.
Another lesser-known unique feature of SSB is, depending on future cash flow, it allows part of the total amount to be disbursed as a one-off lump sum at the start for the applicant to settle any outstanding loan on the home or for other purposes related to the property, such as maintenance and upkeep.

More good news!
To ease the burden of retirees, the government is exempting for two years (until December 2023) stamp duty on transaction documents executed by the parties involved.
For now, Cagamas has set aside an initial fund of RM100 million for SSB, which, by the way, is currently restricted to property in the Klang Valley. But there are plans to take it nationwide.
What has been the market response so far? "Encouraging," was Cagamas' response at press time.
All for it but...
All this considered, SSB is a lifeline for retirees struggling to navigate their golden years.
SSB is not for every retiree who owns a house and is staying in it, though. Many other considerations warrant thinking through before one rushes in. For instance, are there other better financial solutions? What are the implications if you decide to sell the property during your lifetime?
Kudos to Cagamas for collaborating with the Credit Counselling and Debt Management Agency (AKPK), which acts as an independent adviser to SSB applicants. Cagamas has also made it convenient for retirees, who can make enquiries at EPF offices.
Taking out a reverse mortgage is a major lifetime decision that warrants education and understanding. Make only informed decisions.
Cagamas' launch of SSB is laudable and timely. SSB is ultimately about providing another option for seniors to retire in comfort. That's the real deal.
Au Foong Yee is editor emeritus at The Edge.
This story first appeared in The Edge Malaysia on Mar 21, 2022.
Get the latest news @ www.EdgeProp.my
Subscribe to our Telegram channel for the latest stories and updates