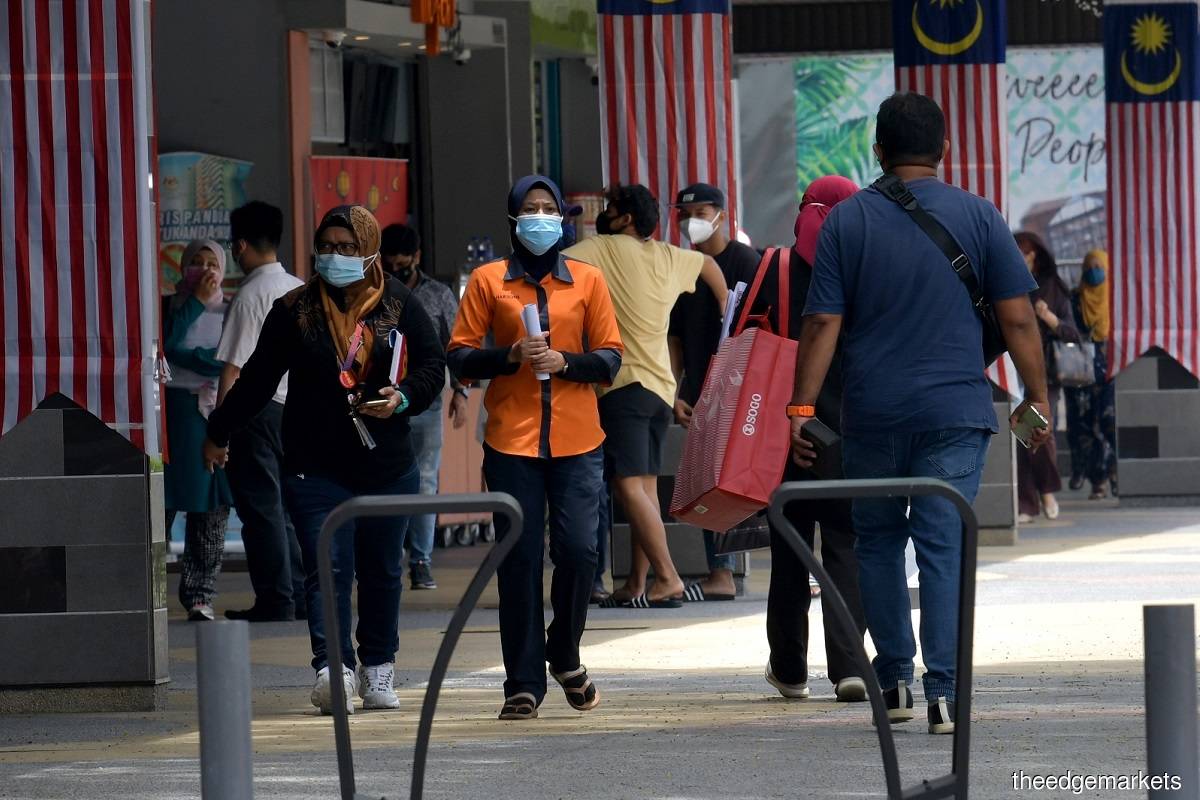 KUALA LUMPUR (April 12): The Malaysia Retailers Association (MRA) said on Tuesday it is appealing to the government to review and stagger the minimum wage hike of 25% come May 1, 2022 for the retail industry.
MRA said in a statement that spiralling inflation will result from the drastic increase in labour costs, and this is going to lead to a lower standard of living for the average consumer.
Managing the drastic increase of minimum wage may lighten the additional inflationary pressure which is already happening due to hikes in prices of raw materials and transportation costs, it added.
It also said further analysis needs to be carried out on the impact of the wage increase without any corresponding increase in productivity or output.
"This increase will lead to a hefty increase in operating expenses and the inflationary impact will be quite heavy. Any increase in wages should be in line with an increase in productivity and output to enable businesses to absorb the increased wages without drastically increasing the cost of doing business," it said.
It also said businesses should be allowed to include in minimum wages all incentives and commissions and allowances that they pay to their workers in tandem with their industry practices to be able to attract and retain workers while maintaining or improving their business profitability and viability overall.
MRA noted at this moment, the retail industry is still struggling to recover from the impact of the Covid-19 pandemic, despite the reopening of economic sectors as announced on Sept 14, 2021.
"The impact from the drastic RM300 increase in minimum wage would devastate the already struggling businesses which are already burdened with high labour costs and all the statutory contributions like EPF (Employees Provident Fund), SOCSO (Social Security Organisation), HRDF (Human Resources Development Fund) and EIS (Employment Insurance Scheme)," it said.
According to the association, many businesses have already been affected by slowdowns from before the Covid-19 outbreak, which has brought retail businesses, particularly the non-essential sectors, to their knees.
MRA said the banking sector already has clamped down heavily and is scaling back loans and trade facilities to the sector as a whole, and this is leading to many businesses scaling back and downsizing, which is going to lead to less employment for workers.
MRA also called for an immediate retail stakeholder engagement especially with the National Wages Consultative Council under the Ministry of Human Resources, enacted by Act of Parliament under National Wages Consultative Act 2011 for better understanding of the retail industry practices and why the implementation of this increase in minimum wage must be done in a more gradual and holistic manner.
"The government must also take into consideration the variable cost of living in different parts of the country. Urban centres have a higher cost of living and especially Klang Valley has the highest cost of living so salaries here need to reflect this," it said.
In smaller towns and rural areas where cost of living is significantly lower, businesses also have lower turnovers and profits and so are unable to pay high salaries, it added.
"For people living in these less expensive areas they are able to live with a lower salary (lower living wage) and so it's a win-win situation for businesses to have a lower wage as employment opportunities are ensured and people get a living wage. Otherwise these businesses may need to scale down the number of employees or close down entirely," it said.
It also said minimum wage increases over the last decade have not had a positive impact overall and many businesses have been forced to cut down the number of employees and get the remaining workers to increase their work.
"Many people including graduates and matured people remain unemployed or underemployed. Compounded with Covid-19 lockdowns measures when many businesses were forced to close temporarily, there was a sharp increase in unemployment," it said.
"The government needs to enable businesses to restart and expand their businesses and provide steady regular employment rather than just focus on the minimum wage. The government needs to do all it can to stem inflation, not increase it," it added.
Edited by Joyce Goh
Get the latest news @ www.EdgeProp.my
Subscribe to our Telegram channel for the latest stories and updates