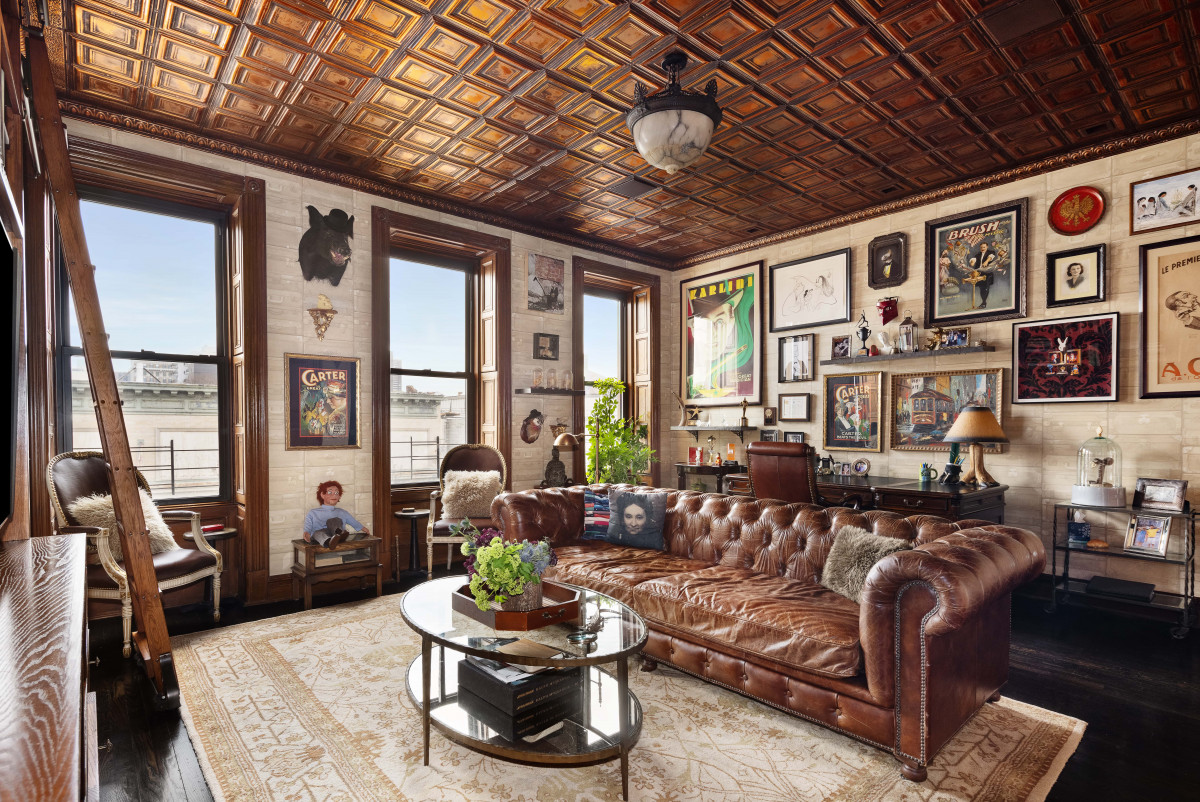 Neil Patrick Harris' Harlem home is off the market at a transacted price of US$7.1 million (RM31.38 million). Although it was US$200k short of its initial listing in August 2021, it was still a new record for the Harlem neighbourhood, reflecting the boom of the area.
Harris, the star who played Barney Stinson in TV sitcom How I Met Your Mother, bought the house together with his spouse David Burtka in 2013 for almost US$3.6 million, according to the New York Post.
The 8,000 sq ft home situated at 5th Avenue underwent a 14-month renovation period under the expertise of award-winning architect Jeffery Povero and interior designer Trace Lehnhoff. While Harris and Burtka added much personal touch to their sanctuary, some of the historical details of this 1908 building have remained intact.
Spanning five storeys, there are five bedrooms and six bathrooms, with the primary bedroom having the luxury of a gas fireplace, a walk-in closet, a bathroom furnished with nero marquina marble and its own outdoor terrace with a Jacuzzi.
While living in the city may mean limited outdoor space, this house boasts a terraced garden and an outdoor deck with a built-in grill, where family and guests can enjoy the New York city view in intimate gatherings. For bigger events, there is another larger deck at the rooftop, also with a built-in grill, as well as a wood pergola shading.
Meanwhile, the kitchen comes complete with a massive island countertop, a farmhouse sink, two six-burner Wolf ranges, Sub Zero refrigerator, another separate refrigerator exclusively for beverages, a wine refrigerator and an oversized pantry.
Other notable additions in the house include a ten-seat theatre, recording room, wine cellar, workshop and a gym.
The house is also known for a secret door to Harris' top-floor office, which is accessible by a magician's eyeball on a vintage poster.
The Harlem neighbourhood used to be a Dutch settlement in 1658. It rose to cultural prominence during the 1920s during a time known as the "Harlem Renaissance," and has become a growing site for African-American artists.