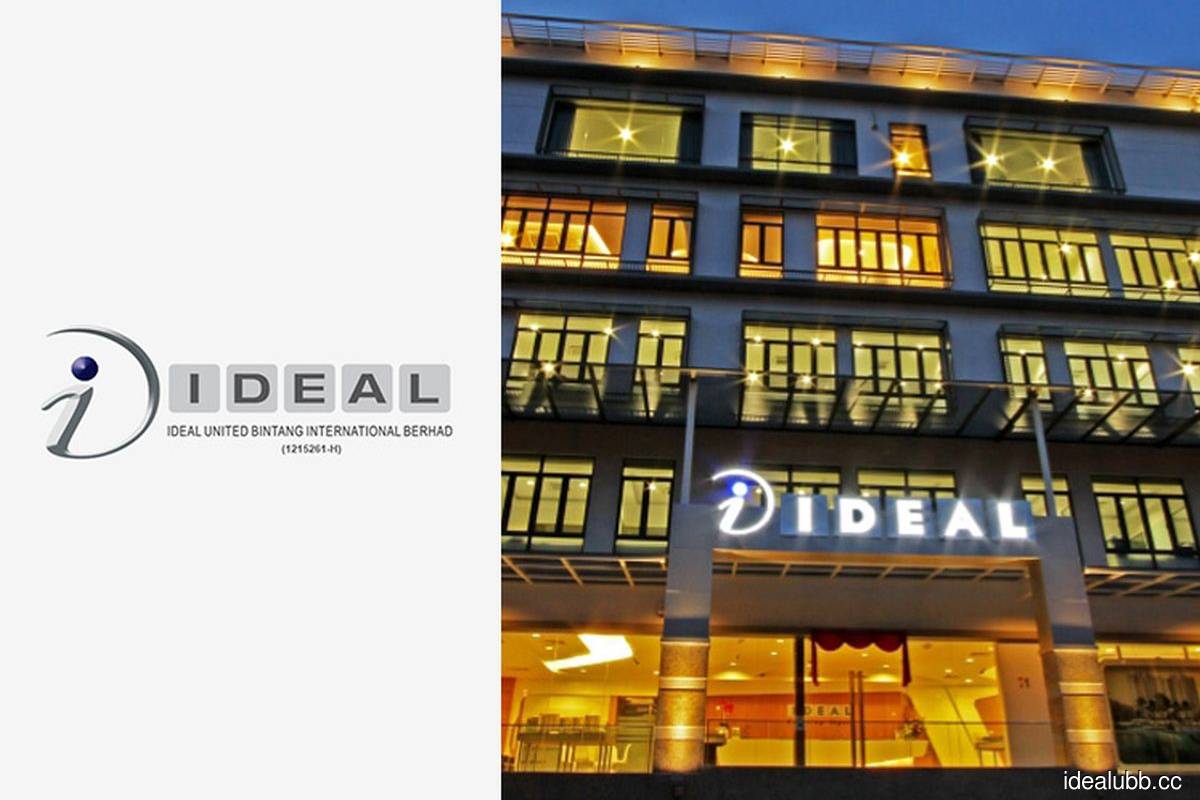 KUALA LUMPUR (July 6): Ideal United Bintang International Bhd (Ideal) is proposing to acquire 17 parcels of freehold land in Penang for a total of RM475.36 million cash.
In a Bursa Malaysia filing on Wednesday (July 6), the group said its 70%-owned subsidiary Lestari Duta Sdn Bhd and Mujur Sinarjaya Sdn Bhd had entered into a sales and purchase agreement with Aspen Bell Avenue Sdn Bhd on Jan 27.
According to the group, the ultimate holding company of Aspen Bell Avenue is Naza Corporation Bhd, where the directors are Sheikh Mohd Nasarudin Sheikh Mohamed Nasimuddin Kamal and Sheikh Mohd Faliq Sheikh Mohamad Nasimuddin Kamal.
"The purchase consideration will be funded via a combination of bank borrowings and internally generated funds, the proportion of which will be determined at a later date.
"Ideal is currently in the midst of applying financing facilities from financial institutions to fund the purchase consideration. Alternatively, Ideal would consider rights issues to fund the purchase," the group said.
On the rationale of the proposed acquisition, the group explained that it is pursuing inorganic growth by expanding its land banks.
"The lands are situated in Bertam, a strategic location with existing infrastructure that includes dual carriageway roads that connect the lands to the North-South Expressway through the Bertam toll. Ultimately, the lands in Bertam would be industrial lands."
The proposed acquisition is slated to be completed by March 30, 2023.
According to its website, the company started its business by principally engaging in trading of heavy machinery and equipment, and spare parts in Malaysia, Indonesia, Australia, Thailand, Japan, and the United States.
In May 2014, the company changed its name to Ideal United Bintang Bhd and thereafter, diversified the business into property development.
On the group's earnings, in the first quarter ended March 31, 2022 (1QFY22), its net profit declined by 36.89% to RM7.11 million from RM11.26 million a year ago while revenue fell by 1% to RM94.46 million compared to RM95.5 million.
The group's net cash as of 1QFY22 currently stands at RM50.6 million, a decline of 14.76% from RM59.37 million registered in the same period last year.
The top three largest shareholders of the group are ICT Innotech Sdn Bhd with a 55.60% stake, followed by its chairman Tan Sri Ooi Kee Liang with 9.69% stake and its executive director Puan Sri Phor Li Wei with similar 9.69% stake in the group.
At the time of writing, shares in Ideal traded unchanged at RM1.35, giving it a market capitalisation of RM675.01 million.