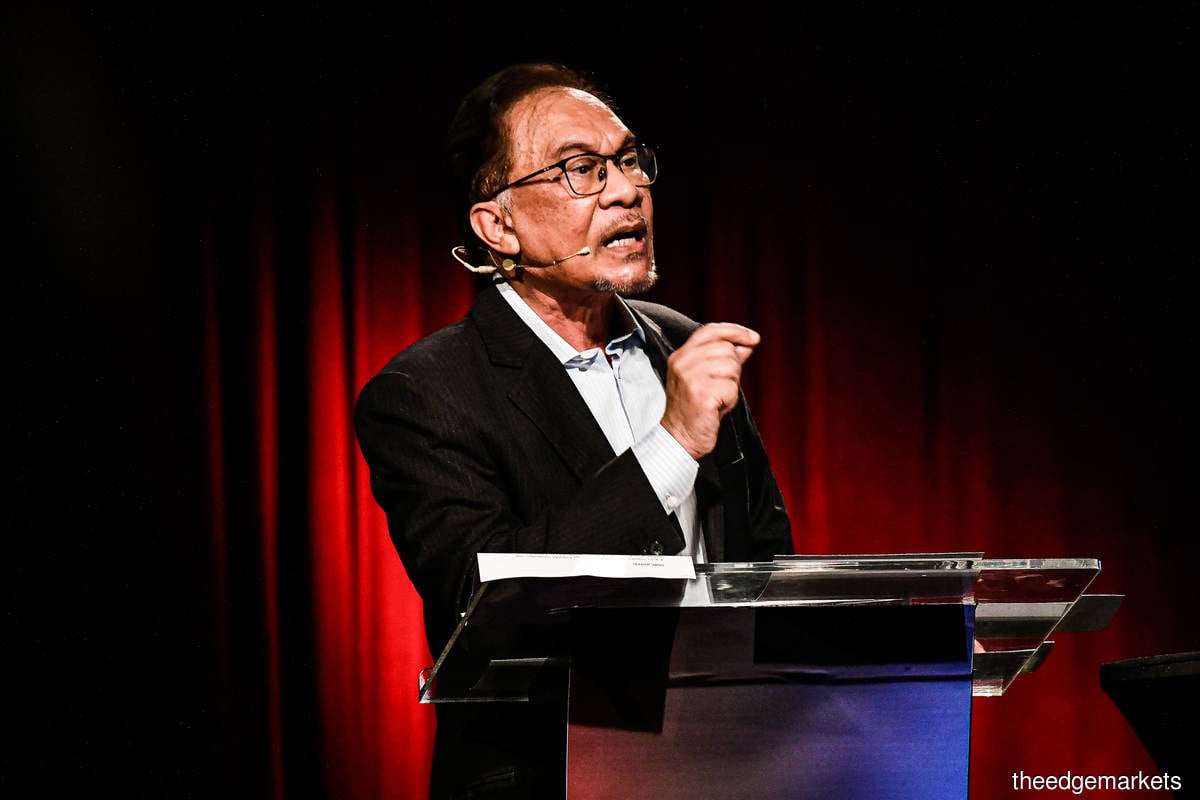 It is unclear which companies are linked to the project awards.
PUTRAJAYA (Dec 6): Prime Minister Datuk Seri Anwar Ibrahim said that the new administration will be reviewing flood mitigation project awards worth RM7 billion.
The project, part of flood mitigation project allocations amounting to RM15 billion, is believed to be awarded through direct negotiations, he told a press conference at the Ministry of Finance's office here.
"I have requested for the matter to be paused and reviewed," Anwar said. "This amount is not small, [with] the excuse [for the direct award] being to ensure progress of flood mitigation efforts.
"However, there is a problem when rules are not adhered to, and where there are opportunities to take advantage [of the awards]," said Anwar, who is also the finance minister.
It is unclear which companies are linked to the project awards. The Government's flood mitigation project has been highlighted in recent months, amid news of the Ministry of Environment and Water under the then Perikatan Nasional (PN) administration being in the process of awarding a RM2 billion project through direct negotiations to Mangkubumi Sdn Bhd after Parliament was dissolved in October.
On Nov 12, then Finance Minister Tengku Datuk Seri Zafrul Tengku Abdul Aziz reportedly said that the procurement of the project met all the regulations required.
It was reported that the Government had received proposals for a flood mitigation project in flood-prone areas in the west of the Klang Valley, following a March announcement that it will put in an additional RM15 billion for flood mitigation in 2023 to 2030, from just RM1 billion announced under the 12th Malaysia Plan.
This is the third review announced by the new administration.
Earlier, Anwar alleged that there were misappropriations in the handling of government funds by the PN government during the Covid-19 pandemic period.
On Monday (Dec 5), Anwar also said in a tweet that he had requested a review of the RM11 billion 5G infrastructure contract awarded by government-owned Digital Nasional Bhd to Ericsson.
Ericsson in July 2021 explained that the tender process was structured by audit firm EY, with the initial evaluation of 14 network equipment providers, after which eight were shortlisted and invited to bid for the tender.