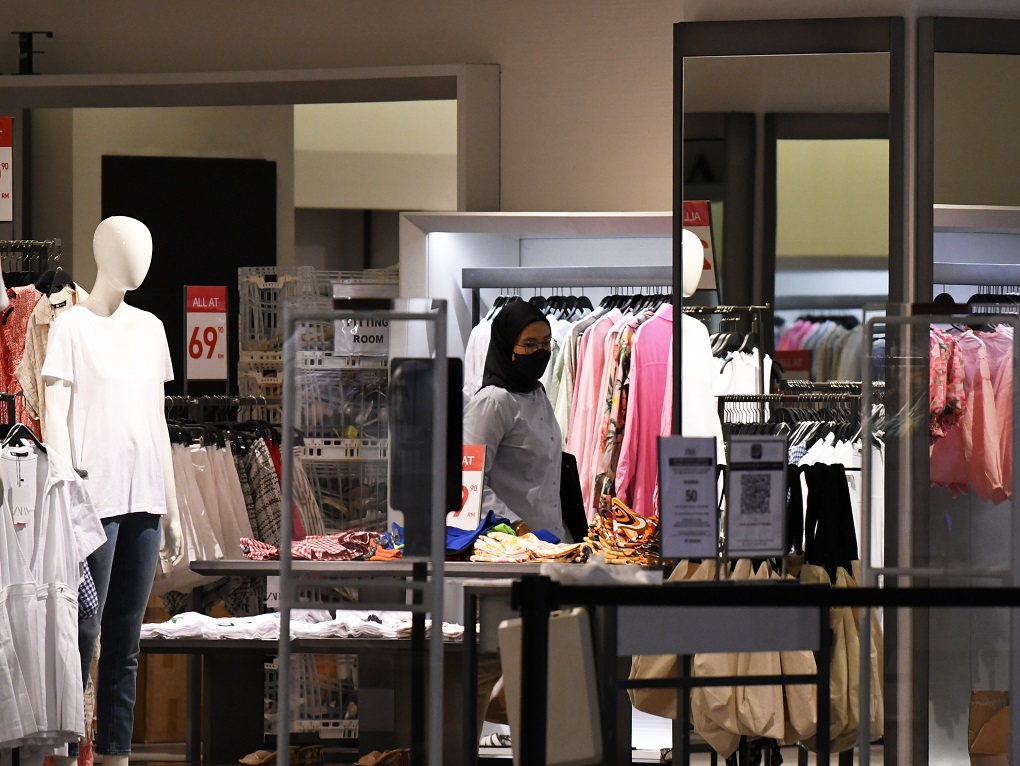 In terms of total sale value, Malaysia retail industry in 2022 had recovered to 2019 level.
KUALA LUMPUR (March 14): Malaysia's retail industry sales grew 13.7% year-on-year in the fourth quarter of 2022.
In its March 2023 Malaysia Retail Industry Report released on Tuesday (March 14), Retail Group Malaysia (RGM) said despite the high base rate of 26.5% a year ago, this latest quarterly result met market expectation.
It said members of Malaysia Retailers Association (MRA) and Malaysia Retail Chain Association (MRCA) projected the fourth quarter growth rate at 13.9% in November 2022.
It was also higher than the estimate made by Retail Group Malaysia (RGM) at 6.0%.
RGM said that for the last three months of 2022, Malaysia retail industry continued on its recovery path supported by two major festivals — Christmas and Chinese New Year (end January 2023).
The report pointed out that on November 3, Bank Negara Malaysia raised the Overnight Policy Rate (OPR) by 25 basis points to 2.75%.
It said this was the fourth revision in a year, adding that Malaysian households had to deal with reduced spending power due to higher monthly loan repayment.
RGM said after two consecutive years of dismay due to the Covid-19 pandemic, Malaysia retail industry recorded a positive growth rate of 33.3% for the entire year of 2022.
It said this final annual growth figure was based on seasonally adjusted volume sales on each quarter of last year.
It said this historical high annual growth rate was unprecedented, adding that during the first year of the pandemic, Malaysia's retail industry growth rate fell by 16.3%.
This was the worst contraction since the Asian financial and economic crisis in 1998, it said.
RGM said the second year of the pandemic led to two more rounds of lockdowns with majority of retail shops remained close for weeks.
It said in 2021, retail sales shrank by 2.3%.
In terms of total sale value, Malaysia retail industry in 2022 had recovered to 2019 level.
Going forward
RGM said that members of the two retailers' association project an average growth rate of 9.2% for the Malaysia retail industry during the first quarter of 2023.
It said the department store cum supermarket operators are hopeful of a sustainable growth rate of 6.4% for the first quarter of this year.
After achieving steep growth rates last year, the department store operators will experience normalisation of its business with a growth rate of 15.8% for the first three-month period of this year.