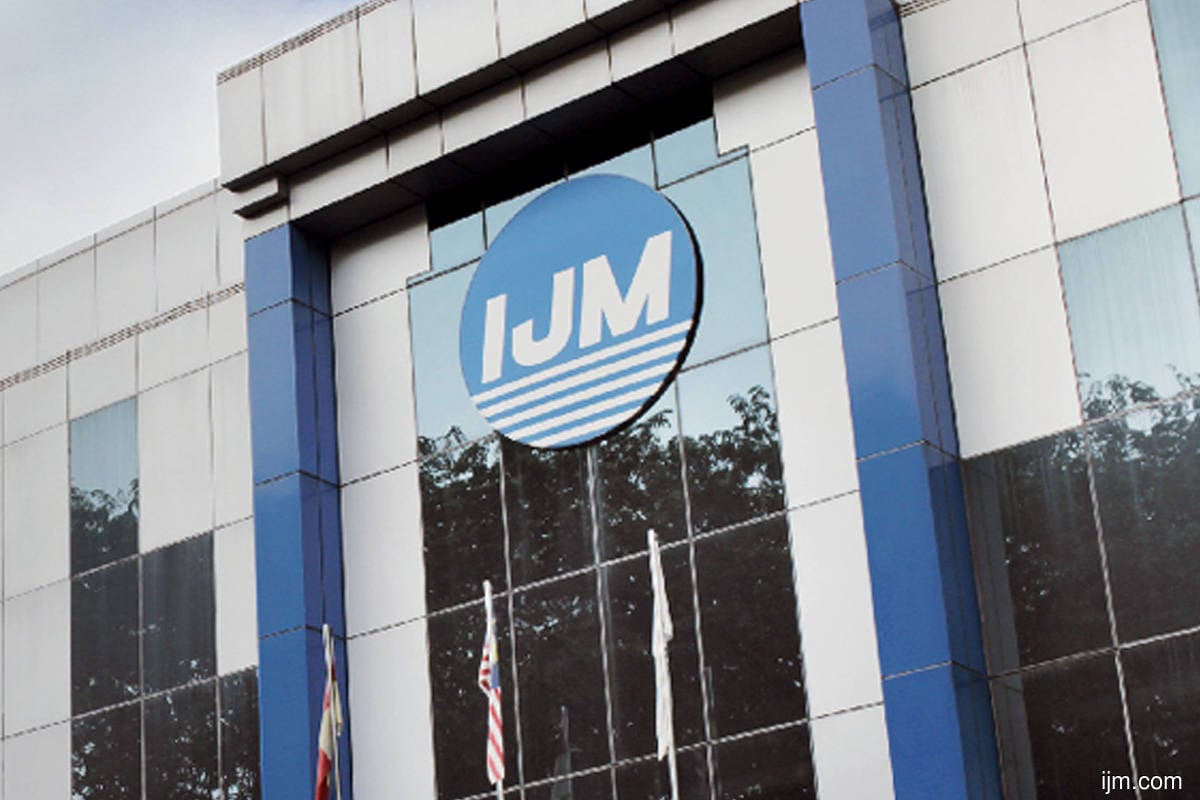 Revenue improved mildly to RM4.57 billion from RM4.41 billion.
KUALA LUMPUR (May 30): After seeing better performances in selected segments, IJM Corp Bhd's net profit surged more than 15 times to RM23.05 million for the fourth quarter ended March 31, 2023 (4QFY2023), from RM1.47 million a year ago, according to a Bursa filing on Monday (May 29).
Earnings per share also rose to 0.66 sen, from 0.04 sen for 4QFY2022.
The group declared a dividend of four sen a share, and a special dividend of two sen a share, both payable on July 21.
This brings its dividend payout for FY2023 to eight sen, lower than the 21 sen paid out for FY2022.
Meanwhile, quarterly revenue increased 8.13% to RM1.33 billion, from RM1.23 billion for 4QFY2022, due to higher revenue from the property development segment, but this was offset by lower revenue from the construction segment.
Revenue from the property development business expanded to RM254.20 million, from RM220.71 million previously, thanks to strong sales, higher work progress on ongoing projects, and the completion of the sale of industrial land in Bandar Rimbayu, Selangor.
Other segments that reported higher revenue included manufacturing and quarrying, and infrastructure.
On the other hand, the construction segment's revenue fell to RM5.80 million from RM6.70 million, amid slower construction activities, with the group noting that some of its major projects were completed in FY2022, while new projects that were recently secured were in their initial stages.
Despite the improved quarterly performance, IJM's net profit fell 78.90% to RM158.28 million for FY2023, from RM794.89 million a year earlier. Meanwhile, revenue improved mildly to RM4.57 billion from RM4.41 billion.
"With the pandemic and labour supply constraints largely behind us, we are optimistic about the prospects of more construction jobs entering the market, including the sizeable MRT 3 project, and opportunities in the industrial property sector," said chief executive officer and managing director Lee Chun Fai in a statement.
"Leveraging IJM's track record and robust balance sheet, we are in a prime position to expand our outstanding order book, which currently stands at RM4.5 billion."