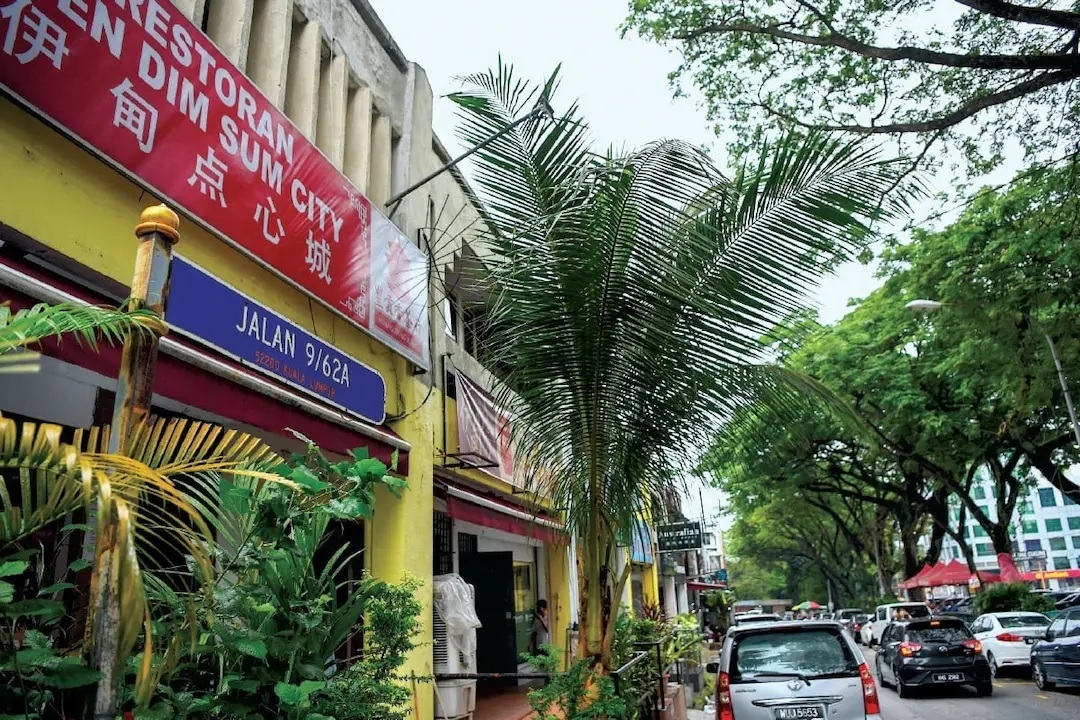 PAM said this is due to an alarming increase in the unnecessary felling of street trees by local governments in the Greater Kuala Lumpur region.
KUALA LUMPUR (July 7): The Malaysian Institute of Architects (PAM) has urged local governments to adopt a more sustainable approach towards urban development and prioritise the preservation and planting of new urban street trees, according to a statement on Friday (July 7).
Via the statement, PAM said this is due to an alarming increase in the unnecessary felling of street trees by local governments in the Greater Kuala Lumpur region.
To curb the problem, PAM recommended four measures local governments could adopt to ensure street trees are well maintained.
The first method is by conducting comprehensive tree assessments. "Local governments should have professional arborists employed to maintain a register of public trees. The health, condition, and value of existing street trees should be assessed before making any decisions regarding their removal, with removed trees to be replaced in an appropriate location nearby," the statement said.
The second measure is to develop tree management policies by establishing clear guidelines and regulations to guide the management, maintenance, and protection of street trees, ensuring their long-term viability.
Another initiative is by fostering community engagement. The statement added that local governments could involve residents, community groups, and environmental organisations in decision-making processes related to street tree management in the spirit of Local Agenda 21.
For context, Local Agenda 21 is a global effort where local authorities in each country should have a consultative process with their populations to achieve a consensus.
The final measure PAM proposes is to promote tree planting initiatives by encouraging the planting of suitable tree species in urban areas, considering factors such as adaptability, biodiversity, and urban resilience.
In addition to providing measures for local governments, PAM also advocates for its architect members and the general public to be active citizens.
"Members of the public who witness trees that have been felled without need or justification should be active citizens and make their views known to their local government complaints portal, municipality/city councillors, member of the state legislative assembly, or member of Parliament," the statement added.
PAM, through its various committees, chapters and subsidiaries, engages at a policy level with the federal, state, and local governments across the country, the statement said and added that it recognises the importance of protecting street trees and public open areas such as playgrounds, recreational fields, public parks, and urban farms.
Meanwhile, the statement also highlighted that from an advocacy perspective, PAM through its programmes and representatives, has been at the forefront of promoting the adoption of the United Nations' Sustainable Development Goals (SDGs) and New Urban Agenda.
"Goal 11 of the SDGs specifically targets the development of sustainable cities and communities. Preserving street trees aligns with this goal, as urban green spaces positively impact the environment, public health, and social well-being.
"Whereas, the New Urban Agenda, adopted at the UN Conference on Housing and Sustainable Urban Development in 2016, highlights the importance of sustainable urban development. It emphasises the integration of nature into urban areas and recognises the benefits of street trees in creating resilient, inclusive, and attractive cities," the statement shared.