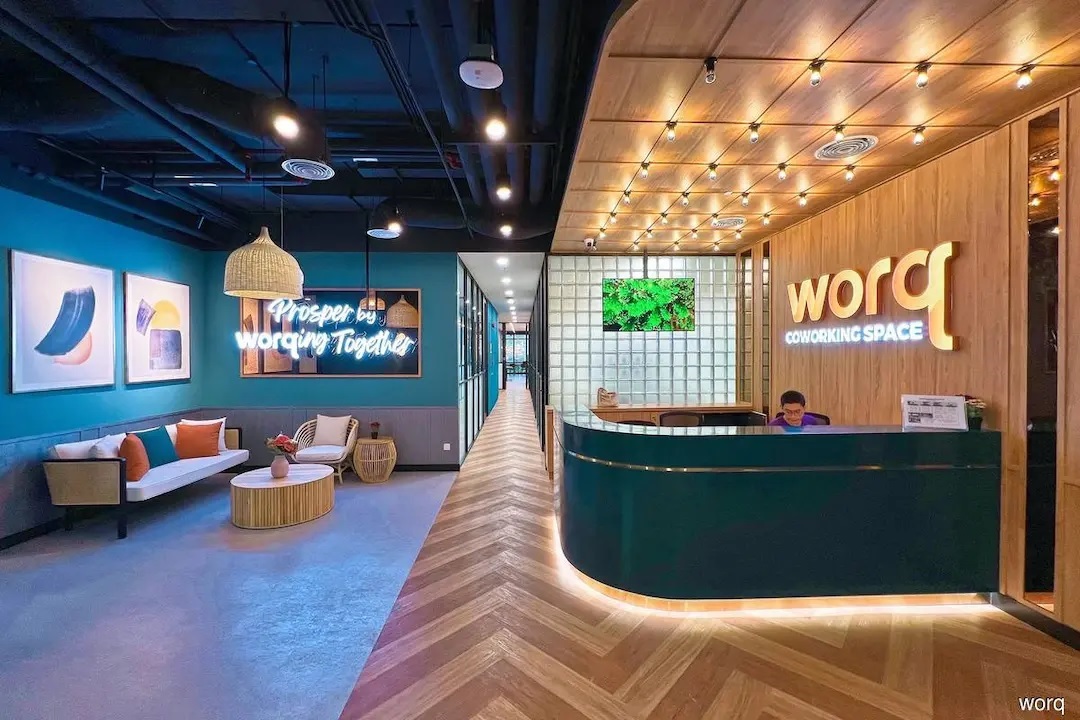 Since 2017, WORQ has fostered over 266 start-ups and 122 tech companies, emerging as the leading co-working space in Malaysia.
KUALA LUMPUR (Aug 28): Co-working and flex space provider WORQ officially launched its seventh co-working space in Menara UOA Bangsar, Kuala Lumpur last Friday (Aug 25). The new outlet has achieved 70% occupancy prior to its launch.
Officiating at the new outlet opening ceremony last Friday, Ikhlas Capital chairman and founding partner Tan Sri Nazir Razak said that co-working spaces are now hubs of technological innovation that serve as a launching pad for numerous aspiring start-ups.
"The growing digital economy in Malaysia is the result of a number of factors, which also make Malaysia a more desirable location for technology and digital companies looking to expand their presence in the Asean region. WORQ's new 15,000 sq ft hub not only exemplifies the brand's commitment to supporting start-ups and businesses, but also reinforces its role in advancing Malaysia's stature as a leading digital hub within Asean," Nazir said.
According to a press statement last Friday, the new outlet is the brand's second outlet in a UOA property, following the success of WORQ Subang in UOA Business Park, Subang Jaya.
With an anticipated surge in foreign investments and a stable political environment, WORQ also aims to enable over 10,000 workers in Malaysia to use their facilities, as this is part of the company's immediate plans to expand its total space under management to 450,000 sq ft by 2025.
Meanwhile, in line with the Malaysian Startup Ecosystem Roadmap (SUPER), WORQ said that the company will continue to support the progress and development of start-ups at every stage, from inception to globalisation.
"The brand is committed to creating business-ready hubs that go beyond providing just workspaces, offering a range of business support and technology solutions to cater to the needs of start-ups and entrepreneurs. With a focus on fostering collaboration and innovation, WORQ has become the preferred choice for local and international businesses that are looking to set up in Malaysia as a hub for Southeast Asia and the world," WORQ said in the press statement.
Since 2017, WORQ has fostered over 266 start-ups and 122 tech companies, emerging as the leading co-working space in Malaysia. This collaboration with UOA for its new outlet demonstrates a commitment to positioning Malaysia as the premier digital hub within the Asean region. Aligned with Malaysia Digital Economy Corporation's (MDEC) Malaysia Digital initiatives and Pemangkin programmes, WORQ said it hopes to drive the growth of Malaysia's digital economy.
Looking to buy a home? Sign up for EdgeProp START and get exclusive rewards and vouchers for ANY home purchase in Malaysia (primary or subsale)!