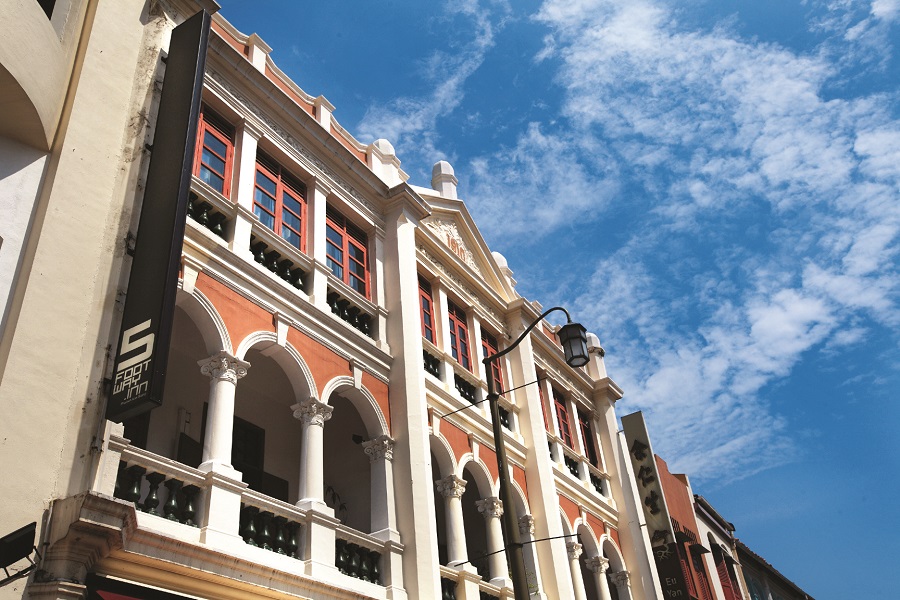 FOR S$20 (RM58) a night, tourists on a budget holiday in Singapore can bunk in a refurbished shophouse located in heritage-rich Chinatown, Boat Quay, Bugis or Kampong Glam. Guests of 5Footway Inn hostels, known for their part-modern, part-hipster architecture, can choose communal or private rooms, each with a different décor.
Some rooms have art pieces on the wall; empty bird cages decorate green terraces with a view of downtown Singapore, while at least one home-style lounge comes with a rocking horse.
Indeed, 5Footway Inn hostels are a hit with young backpackers visiting the Garden City, often panned as too sterile, expensive and boring.
The 5Footway Inn chain is owned by 5Footway Founders. Company co-founder Joshua Goh said guests prefer staying at 5Footway Inn hostels because they offer smaller rooms and modern amenities. "Some hostels have 10 to 20 beds in a room, but most of our customers are Asians and they want a bit more privacy. We offer rooms with three to four beds at comparable prices." Currently, 5Footway Inn has an 80% occupancy rate.
5Footway Inn hostels have garnered good reviews on travel sites such as TripAdvisor, although once in a while, there is a complaint about the level of cleanliness and rickety furniture.
The chain, which has five hostels across the island, is the largest operator of hostels in Singapore. Its revenue last year was less than S$8 million. Last month, 5Footway Founders attracted a S$2.5 million investment from Catalist-listed property developer Top Global.
Five years ago, the Singapore hostel scene was in a dismal state, with bare and dilapidated facilities serving a growing number of backpackers, according to co-founder Lim Boon Cheow. He saw an opportunity to offer them something better, so he and his architect friend Goh launched the first 5Footway Inn in Chinatown. "Our plan was to offer a designer hostel with better amenities at a low room rate," he said.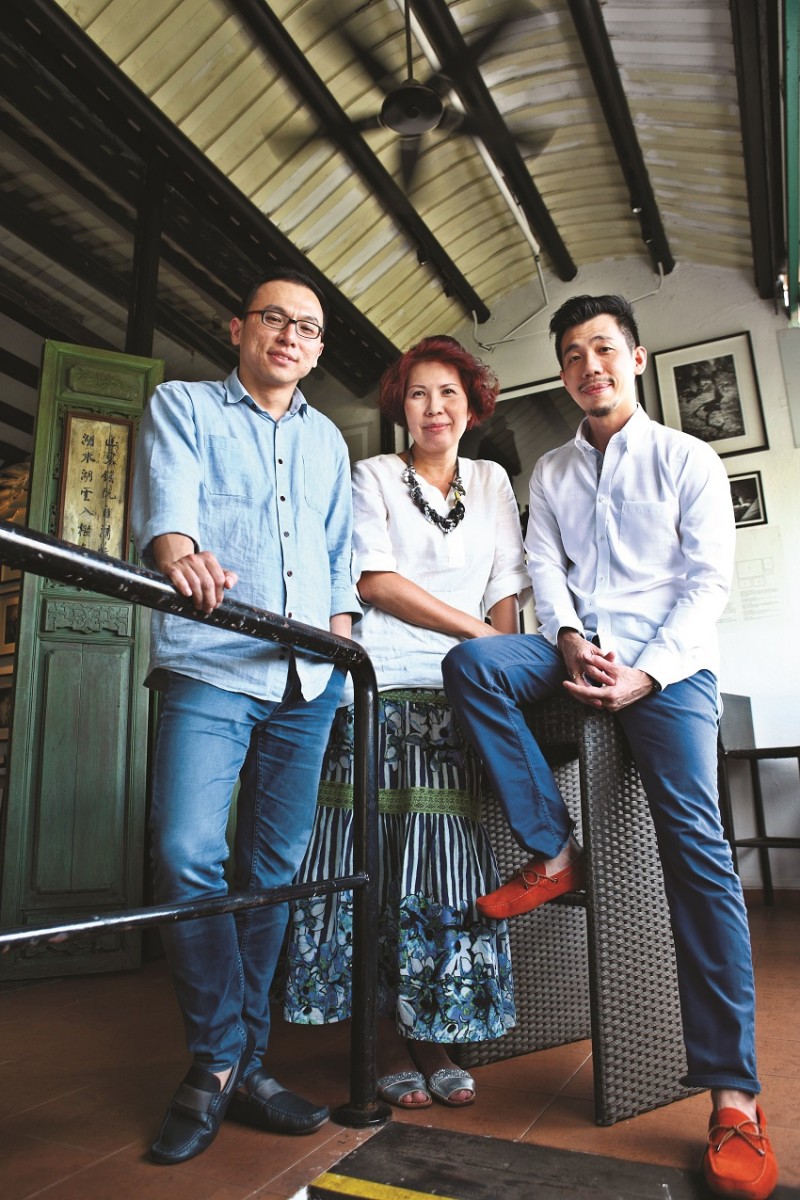 Running a tight ship
However, the duo had no experience in hotel management. Neither did they have a formula or business model to follow. So, armed with only an Excel spreadsheet, Lim worked out every detail — from the number of minutes an air conditioner would be turned on to the amount of water each guest uses in the shower.
He even timed himself changing bed sheets and cleaning out a room to estimate the number of housekeepers the hostel needed. "The precise timing of operations was something I used to do in my navy days," said the ex-serviceman. "I estimated that we needed one housekeeper to manage 75 beds."
But Lim quickly learnt that civilian staff often do not perform with military precision and discipline. They also have a tendency to call in sick when they do not feel like working and he found himself cleaning toilets and making beds whenever manpower was lacking.
So, he went back to his Excel spreadsheet and formulated a more precise routine for his staff — and outsourced some of the cleaning work to third-party operators. "Now, we have established a set of work processes that allow us to operate 150 beds using the same manpower for 75 beds," he said, adding that cutting down manpower costs has helped the hostel chain offset other costs such as rents that have risen over the years.
At present, each outlet has fewer than 10 staff members, consisting of four to six front desk officers and a few housekeepers. In total, 5Footway Founders has 80 employees in Singapore.
Tough for small players
The Singapore hostel business is a much-whittled-down version today, decimated by oversupply and high rental cost. Even bigger players such as 5Footway Inn are feeling the squeeze.
Rental has increased almost 30% since 2011, said Lim, and the growing number of hostels has forced most operators to keep bed rates competitive. 5Footway Inn's price per bed has dropped from S$35 to S$20 over the years. The falling number of tourists does not help.
According to Lim, margins have halved over the last five years and revenue has not caught up. "It is not easy to get back your capital within the lease period," he said. "The lease in Singapore is three to five years on average. If you start with 50-plus beds, I don't think it can work today. You need to have a bigger operation, but then you will need a substantial investment."
Roger Loo of business consultancy BDO thinks industry consolidation is on the horizon. Hostels in Singapore have slim margins, ranging from 12% to 15%. "In the end, there will be only three to four big players holding up to 70% market share in Singapore," he said.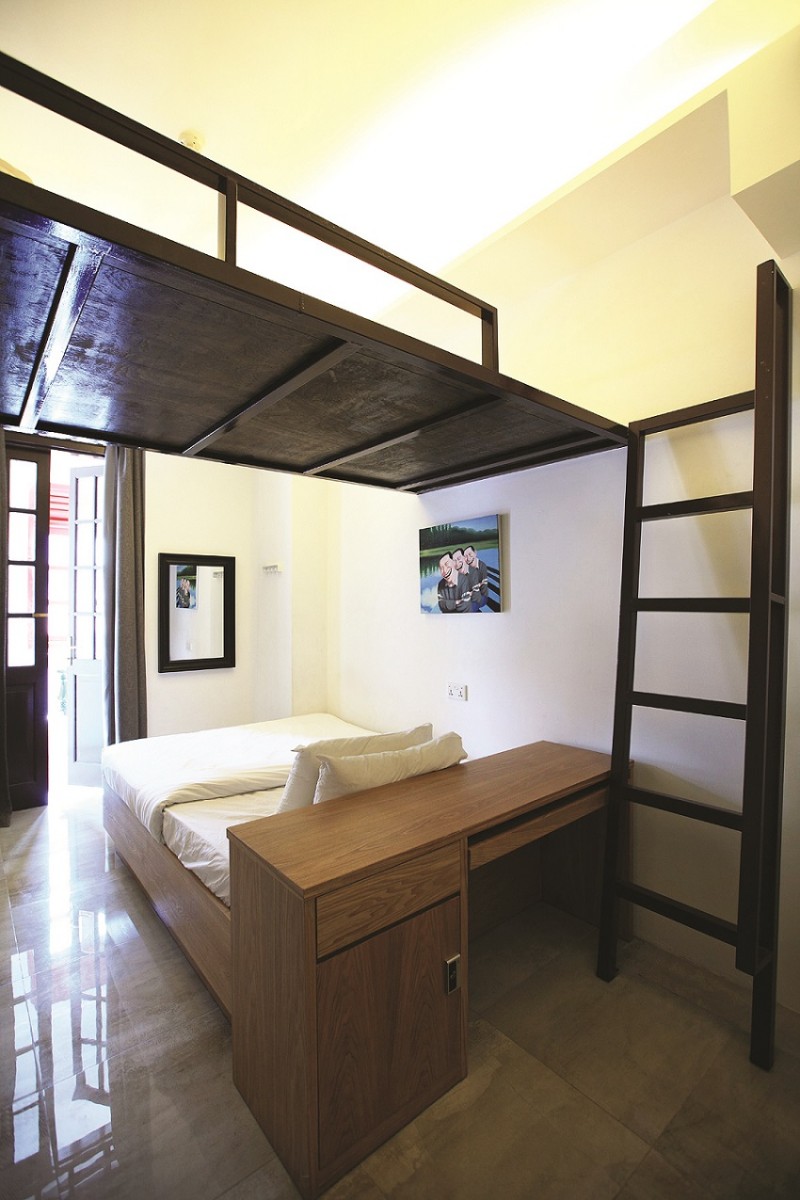 Property management
Over the years, 5Footway Founders has diversified into property management to boost earnings. It now manages two hostels in Japan, three hotels in Hong Kong and Macau and three serviced apartments in Singapore. These make up half of 5Footway F ounders' earnings today, despite contributing significantly less revenue than its hostel business.
According to Loo, 5Footway Founders is in the process of securing more deals to operate boutique hotels in Asia. The company typically takes a fixed management fee and a cut in revenue. He thinks 70% of 5Footway Founders' earnings will come from property management.
Japan is one of its key markets and is likely to make up 25% of total revenue this year. "This is because in Japan, the deal is structured in such a way that rental is calculated as a percentage of revenue," said Lim, who is seeking more boutique hotels and hostels to manage.
Although Lim and Goh had little experience managing a hospitality business when they started out, they say they were fortunate to have met the right people. One of them is Jennifer Chang, chief operating officer of Top Global, which owns a golf course, resort and hotel in Indonesia.
"With Top Global, we hope to create something that is different from what is available in the market," said Lim. "It's not every day that you can walk up to a resort owner and ask to collaborate."
Do not ask your BFF about the value of your home. Go to The Edge Reference Price to find out.
This article first appeared in The Edge Singapore on April 25, 2016.