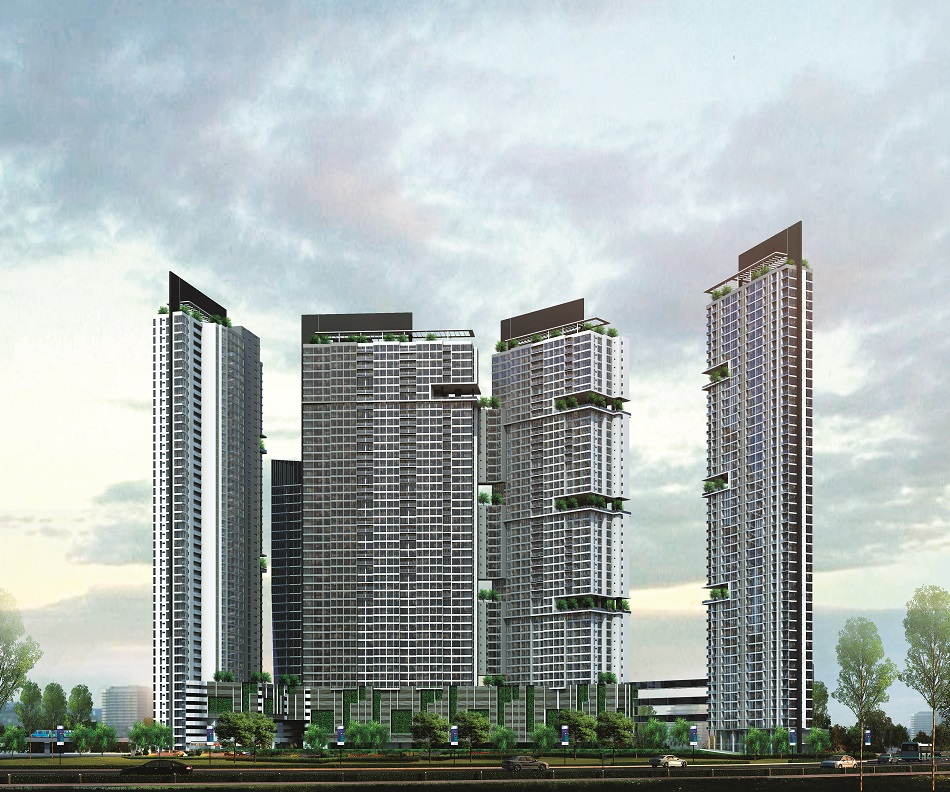 AS land in Kuala Lumpur becomes scarce, more and more developers are shifting towards creating all-in-one lifestyle products. Titijaya Land Bhd is among them that recognise the need for such products and plan to integrate this concept in their future projects.
"It is certainly an appealing concept. Today, people are getting busier, hence more buyers and investors yearn for the conveniences offered by mixed-use developments," says executive director Charmaine Lim.
Titijaya's upcoming project, Riveria Sentral, in Brickfields, is one that ticks all the boxes. It will be a development comprising serviced apartments, SoHos and commercial units. Titijaya plans to launch the project early next year and complete it in 2021.
Riveria Sentral's selling point will be its connectivity and location. "One of the unique features is that it offers connectivity to major locations in the Klang Valley. It is located next to the Tun Sambanthan monorail station and close to the KL Sentral station," says Lim. Titijaya plans to build a direct link from Riveria Sentral to the KL Sentral monorail station, but details have yet to be firmed up.
"Riveria Sentral is also located along the Federal Highway, just across Kuan Cheng School, one of the well-known Chinese schools [in the area]," adds Lim.
The leasehold, mixed-use development will feature four 45-storey towers with a total of 2,825 units — 1,875 serviced apartments and 950 office units — with built-ups of between 255 and 900 sq ft. The apartments will comprise studios and 2-bedroom, 2+1 bedroom, 3-bedroom and dual-key units. Spread over 11 acres, Riveria Sentral will have a gross development value of RM1.4 billion.
Lim believes that once the mass rapid transit and light rail transit extensions are completed, more buyers and investors will look at mixed-use developments. "We believe that the practice [of using public transport] is on the rise in the Klang Valley," she says.
The location of Brickfields also plays a pivotal role in Titijaya's decision to develop Riveria Sentral. Known as Kuala Lumpur's "Little India", Brickfields is located south of the city centre and is steadily making its mark as one of the city's busiest commercial districts.
"We are confident of developing in Brickfields. We foresee the market flourishing there, especially with the added connectivity and its proximity to the city centre," says Lim. "From the start, when we stumbled upon that piece of land, we knew that it would be a good opportunity to develop … the location is very strategic."
In addition, Riveria Sentral will be facing the Klang River. "We hope to have a few commercial units along the riverfront," she says.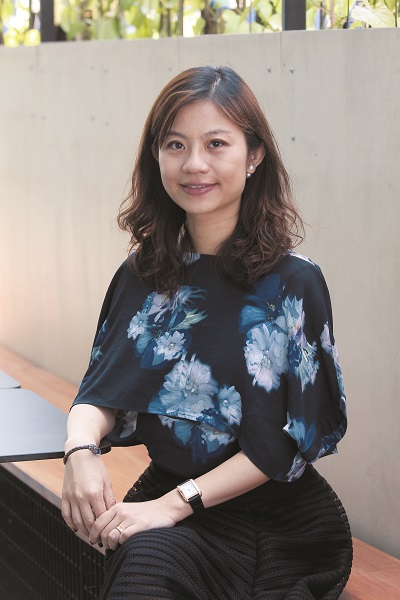 A desirable concept
According to Lim, it is intentional to have smaller units for Riveria Sentral. "We are still in the midst of designing them. But we are looking at having smaller units as we feel they will suit the needs of people in this fast-paced area."
Riveria Sentral will feature an infinity lap pool, Jacuzzi, wading pool, barbecue pit, outdoor and indoor playground, function lawn, tai chi and reflexology area, reading room, gym, nursery, games room, changing room and surau. "We want to make sure that the residents get the full mixed-use development experience, particularly the lifestyle and commercial conveniences," says Lim. "We are targeting the younger generation, especially those working in the area."
Sara Lai, managing director of One Sunterra Properties Sdn Bhd, concurs. "Properties in the area attract a mix of investors and owner-occupiers comprising young professionals and young families as the units are close to the city centre. It is also because of the availability of amenities such as schools, Brickfields Asia College, Nu Sentral and transport hubs."
According to her, non-landed properties in Brickfields fetch an average rent of RM2.20 to RM2.80 psf, with yields ranging from 4% to 4.8%. The average price of non-landed homes is between RM600 and RM700 psf.
She says there are factors that boost property prices in the area. "Among them is that the KL Sentral integrated transport-cum-commercial hub, offices and Nu Sentral mall are within walking distance. The monorail stations are also nearby. The residents also have easy access to the city centre, Petaling Jaya and Damansara as well as commercial centres such as Mid Valley Megamall and Bangsar South," she adds.
"The concept of serviced apartments, SoHos and commercial units is untested in Brickfields, so Riveria Sentral will likely be the first development of its kind there. Currently, the newest mixed-use development near KL Sentral is Sentral Suites and in the Bangsar-Brickfields area, it is The Establishment.
"We are of the opinion that this concept will suit people working nearby and in the city centre, professionals who want the convenience of being close to their workplaces and having retail outlets at their doorsteps.
"The success of KL Sentral and Mid Valley City shows that there is demand for integrated developments that are well planned."
According to Lai, the bestselling properties in Brickfields are condominiums, apartments and serviced apartments. "The demand for non-landed properties has been favourable due to the lack of supply of landed properties in the area. The nearest landed residential properties are located at Federal Hill and Bangsar.
"The outlook for properties in Brickfields is promising as the area is located nearest to KL Sentral. KL Sentral, being an integrated transport and commercial hub, will continue to attract interest and demand. And Brickfields, being just a stone's throw away, will benefit from the spillover effects. The River of Life project is also expected to generate interest in properties in Brickfields," says Lai.
Stronger direction
Titijaya is poised to achieve over RM100 million in revenue and RM33.9 million in gross profit in the second quarter of FY2016. In 1QFY2016, it posted a gross profit of RM35.95 million on revenue of RM84.53 million. As at end-2015, the group had unbilled sales of RM652.5 million.
"It is our hope to expand and to be better known across the country. We were initially known as a township developer in Klang, but we have seen bigger successes since the group was listed in 2013," says Lim.
"This year will be a challenging one for developers. The industry has softened since last year. Investors and potential house buyers are cautious when looking for properties to purchase. This could be due to the stringent rules for loans."
She says Titijaya is open to the idea of acquiring more land in the Klang Valley. "We are up for any location, so long as they are hot spots, so long as there are good populations to support new developments. Besides the Klang Valley, the group also has land in Penang.
"For this year's sales target, we would like to maintain the figure as last year, which is around RM400 million. We would like to remain conservative in view of the weak market sentiment. However, we are quite positive about our landed developments."
Despite the challenges, Titijaya plans to launch landed properties worth RM396.3 million this year. "The projects are Seri Residence and Park Residensi in Greater Kuala Lumpur," says Lim.
Next year, the group expects to move ahead with high-rises and joint-venture developments. "Things have been lined up in such a way that we will have more high-rise projects next year. We are excited about this shift [in focus]. We are also confident that our ongoing [landed property] projects will continue to do well," she says.
As for Riveria Sentral, she hopes the development will become the heart of Brickfields. "We envision it to be a modern development with ample conveniences. It is our hope that Riveria Sentral will flourish and meet the needs of those living and working in Brickfields," Lim adds.
Interested in property investments in Brickfields after reading this article? Click here to check out the properties there.
This article first appeared in City & Country, a pullout of The Edge Malaysia Weekly, on June 20, 2016. Subscribe here for your personal copy.