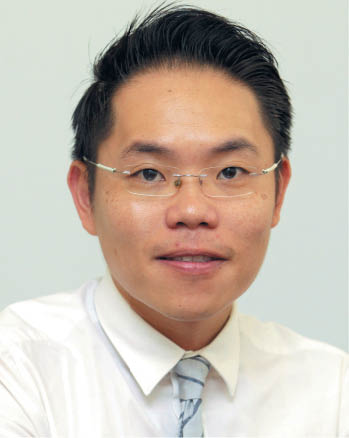 WITH saturation and lower retail sales, the number of shopping centres that have been put up for sale or have been sold has been visibly higher over the past nine months. And this trend is expected to continue.
Data tabulated by The Edge (see table) reveals that during the period, the combined value of shopping centres advertised for sale, reported to be for sale or confirmed sold was an estimated RM3 billion. The real value could be much higher as many deals did not require an announcement to be made or the agent may have signed a non-disclosure agreement while seeking a buyer.
Lek Chay Tong, executive vice-president of research and consultancy at Savills (Malaysia) Sdn Bhd, attributes the rise in the number of shopping centres put up for sale to increased speculative mall development in the past five years.
Once mall development becomes speculative, oversupply kicks in, he tells The Edge, adding that this led to over-geared property developers disposing of their mall assets.
"Many malls have been developed by developers and not mall owners. These developers do not have (any) mall management expertise and thus, they prefer to sell (their malls) off," says Stanley Toh, director of valuation at real estate agency firm LaurelCap Sdn Bhd.
Toh explains that in a mixed development, the developer's profit is hidden in the mall portion of the project.
"For example, in an integrated development with serviced apartments and a retail mall, the apartment blocks are sold and the developer makes his profit from this. However, because he still retains the mall, the profit is stuck in the mall portion. In order to realise the profit, the developer would have to sell the mall," he says.
"Going forward, we can expect to see more retail asset deals," Toh adds.
He says previously, developers who built malls would sell them with ease as they had ready buyers. Often, the sale would be concluded quietly and go unnoticed. "But in this slow market, we are seeing owners hiring agents to sell the properties as it is more difficult to divest the properties (themselves)."
Toh adds that many of the malls are largely vacant or have poor rental rates, which translates into poor yields. In some cases, the malls are virtually empty.
Whether a mall vendor can find a buyer hinges on the selling price. "Most retail mall purchasers are either real estate investment trusts or foreign funds. Mall investors are looking at a net yield of 7%. With the current depressed rental rates, in order to hit a 7% net return, the selling price has to be lower as well," he says. This does not work in favour of the seller.
Generally, good malls that have a market are not for sale, and malls that are up for sale do not have a market, says Savills Malaysia's Lek. In such an environment, it is not unusual to see owners of successful malls saying, "at the right price, everything is for sale".
Large mall developers that want to carry on with their project need to seek an alternative in the current soft property market. "For some of the larger malls measuring over one million sq ft in net lettable area, the developers are looking for joint-venture partners, specialist operators or, in some cases, other sources of funding. That's because the malls are finding it difficult to achieve high rent in the first term (as competition has intensified) to justify their infrastructure cost and cost of construction," says Lek.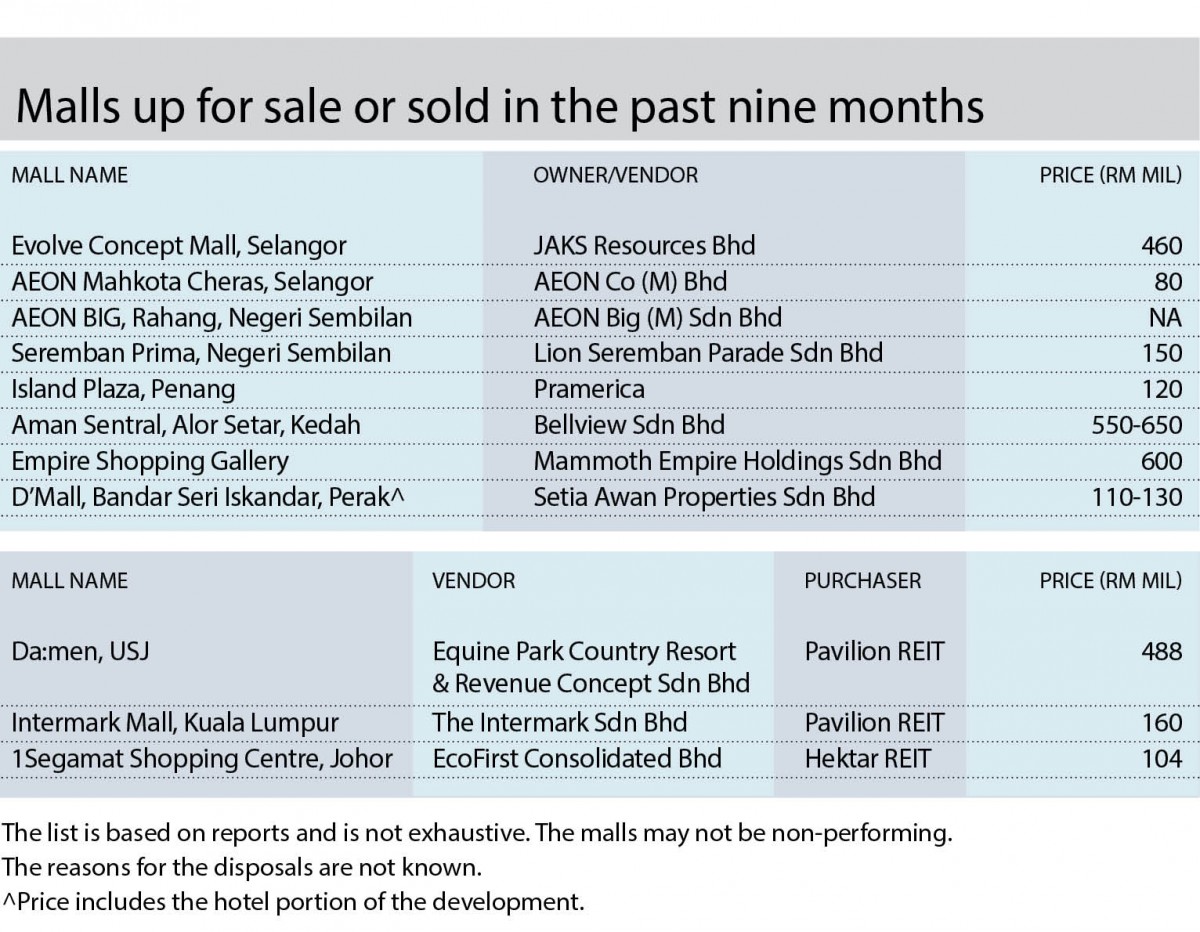 This article first appeared in The Edge Malaysia on Aug 8, 2016. Subscribe here for your personal copy.