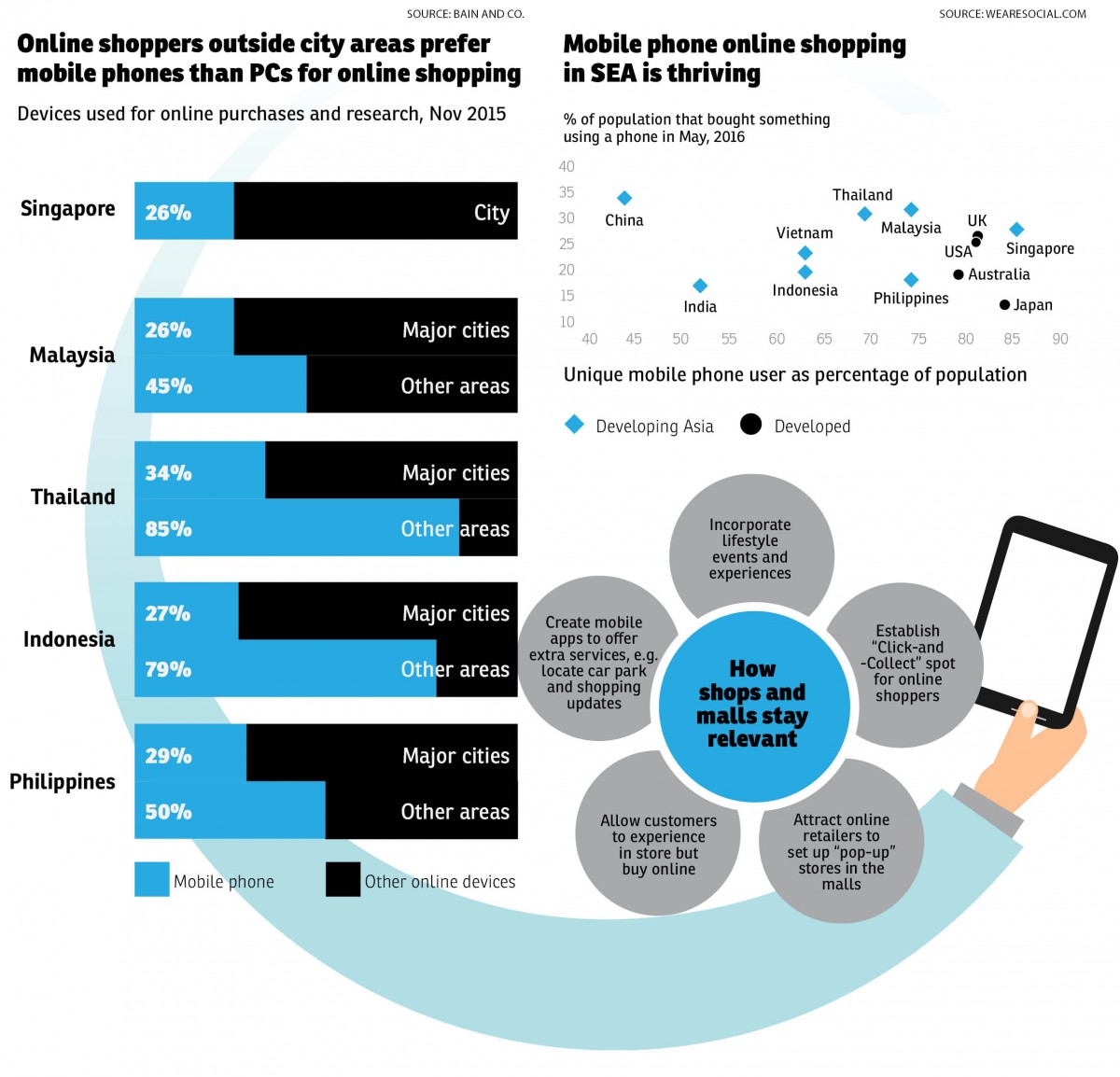 DUE to the rising use of smartphones and the internet, what can retailers do to enhance their competitiveness?
JLL Malaysia managing director YY Lau says with urbanisation, changing demographics and consumer behaviour, shopping habits have also evolved, forcing mall owners to rethink the way they operate.
"The rapid change in technology could be a boon if shopping mall operators are able to leverage on the use of technology to stay relevant, drive growth and boost efficiency," she tells TheEdgeProperty.com.
For instance, at IOI City Mall near Putrajaya, shoppers are able to locate their vehicles by entering their car numbers into the system where it will show them the exact location and image of the parking lot. Over at Sunway Pyramid, shoppers are able to reserve a parking space via the internet before heading to the mall.
"Changing consumer behaviour requires the management to constantly refresh their tenant mix to stay relevant to changing trends. This may actually provide some freshness to visitors and keep them excited with the mall's offerings," she concludes.
Lau says online shopping is growing rapidly in Malaysia, especially in the more urbanised cities where access to the internet is easily available.
"The online shopping trend has shifted from personal computers (PC) to smartphones as technology evolves to provide more convenience to users, enabling them to shop online while on-the-go. Using the PC would require the user to be stationed at a place in order to access the internet," she adds.
According to the Malaysian Communications and Multimedia Commission, Malaysia's internet penetration had reached 77% in 2015, from 70% in 2014.
JLL's recent report titled "The Fourth Industrial Revolution: The Impact on Real Estate in Southeast Asia" published in June 2016 discussed the way technological advances are changing people's shopping habits — moving from physical shops to the internet and to mobile phone shopping.
According to the report, in developed markets, online sales already make up 5% to 15% of total retail sales. In Southeast Asia (SEA), despite low urbanisation and internet connections, 50% to 90% of consumers outside of tier-1 cities have used mobile phones to shop online.
In SEA, internet subscription outside of urbanised countries like Singapore and Malaysia is still low at 20% to 50%. Internet penetration is expected to grow in tandem with urbanisation, as seen in other countries.
Although these countries have lower internet penetration, the mobile phone penetration is growing rapidly due to the popularity of using smartphones.
A survey in 2015 by WeAreSocial.com estimated that 20% to 30% of the population in Southeast Asia had bought something online using a phone within a given time frame of 30 days, no lower than the UK and the US where internet penetration is close to 90%. Similarly, in China 34% of the population have bought something online.
Physical shops losing out?
Lau notes that online and offline retail businesses operate on two different business models. Brick-and-mortar retail businesses could still leverage on their physical presence as an advantage to attract consumers.
"Although the online shopping trend is growing rapidly, physical shops or shopping malls still have an edge as they are able to offer an in-store experience to consumers, an element which online retailers will not be able to offer," she adds.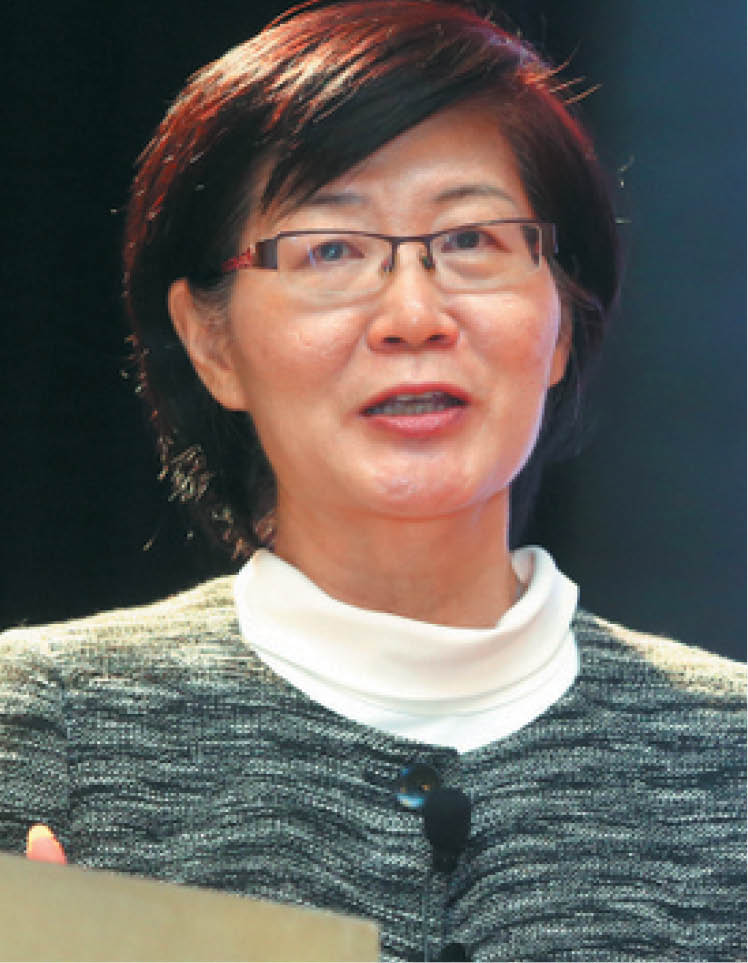 On the other hand, online businesses bank on their pricing strategies where they offer relatively cheaper prices for their products compared with retail prices at physical shops as they are able to omit the cost of operating a physical store.
"Often times, online shopping also spurs impulsive shopping among consumers," she says.
There are certain trades that will not work with the online business model, such as F&B businesses and health and beauty services that require the presence of physical stores.
"Although consumers could obtain vast information on the product online, they are often more convinced when they can see and touch the product. They may even get to try out samples before making a purchase," Lau explains.
In SEA cities, aside from Singapore and Kuala Lumpur, retail space provision is still low at 4 to 5 sq ft per capita. As the middle-income population grows in these cities, there is a need to increase the supply of retail spaces.
In Singapore and Kuala Lumpur, overall demand for retail space may fall short of current retail stock as more consumers shift their purchasing online.
JLL expects landlords in SEA cities who are proactive in managing their malls to harness multi-channel retailing, with suburban malls to outperform in-town malls.
As retail space rents are cheaper in neighbourhood malls, it would encourage more take-up from online or new businesses that want to set up a physical presence.
According to Javelin Group, Click-and-Collect and Research-Online-Purchase-Offline are the channels that are likely to grow the fastest over the next 5 to 10 years. These transactions could potentially make up over half of retail sales occurring in-store.
For example, online retailers including Zalora and Reebonz have successfully set up "pop-up" stores for a few months in malls in Singapore, the Philippines, Hong Kong and Malaysia to introduce their products and increase awareness.
Lau suggests that retailers consider integrating the online shopping element in their business model such as the Click-and-Collect feature.
Although online shopping offers vast choices and convenience to shoppers, it may lack the sense of community and may turn out to be a one-off transaction.
"Why would a person go to the store when they can buy online? The answer lies in the community experience that only a physical place can provide," she says.
This story first appeared in TheEdgeProperty.com pullout on Aug 19, 2016, which comes with The Edge Financial Daily every Friday. Download TheEdgeProperty.com pullout here for free.