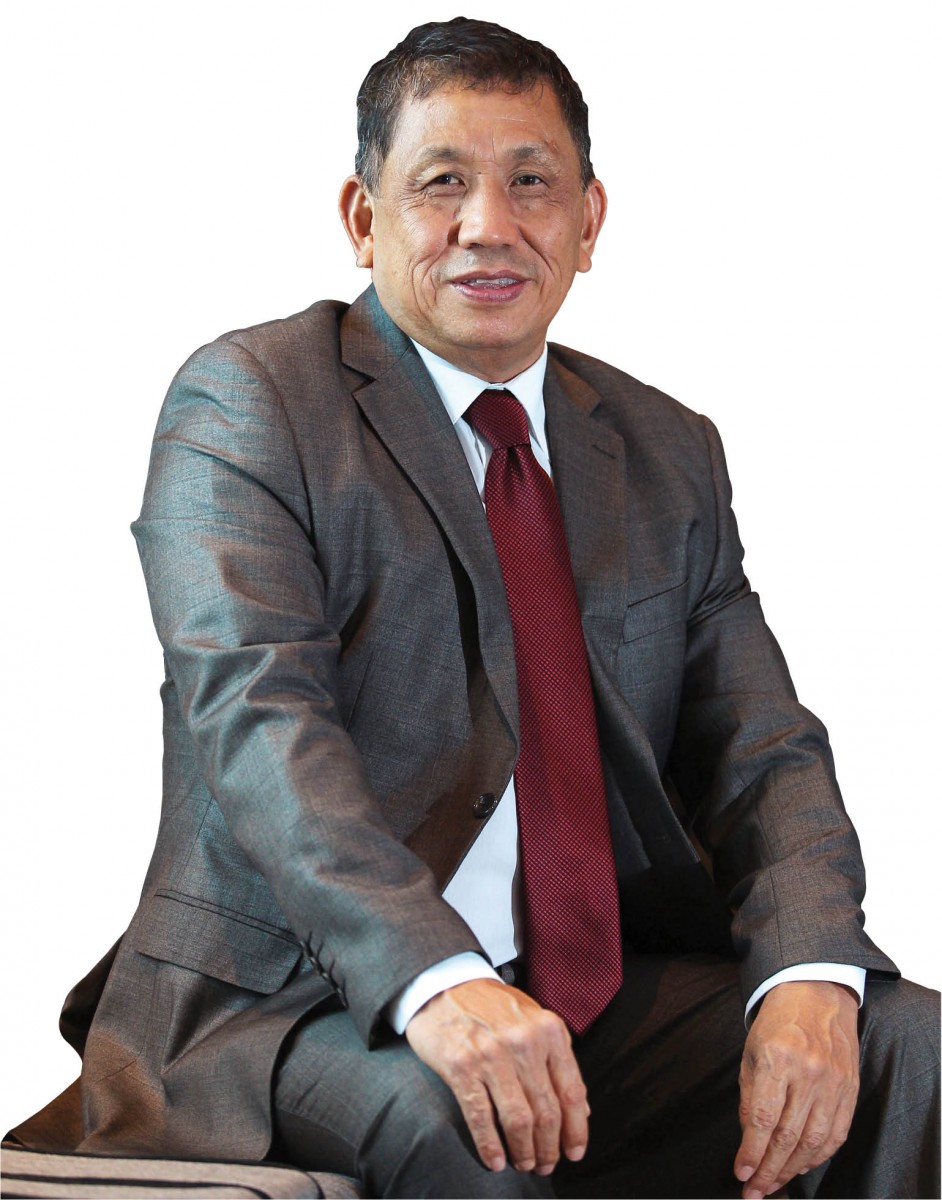 I-BHD group executive chairman Tan Sri Lim Kim Hong began his entrepreneurial journey with his own furniture business, a business he was first introduced to at the tender age of 11.
The 66-year-old business veteran was responsible for the successful listing of Sumurwang Sdn Bhd's manufacturing arm, Dreamland Holdings Bhd on The Kuala Lumpur Stock Exchange (now known as Bursa Malaysia Securities Bhd) in 1987. After Dreamland Holdings changed its name to Kanzen Bhd, Lim divested Sumurwang's interest in Kanzen to reorganise Sumurwang's corporate structure to focus on three business areas — property development, manufacturing and financial services.
In 1999, Lim acquired I-Bhd through Sumurwang and steered the group to transform 72 acres of freehold plantation land in Shah Alam into what is envisioned to be an ultrapolis development known as i-City. In the same year, he also started a digital appliance business under Dreamland Holdings.
The RM9 billion i-City development comprises high-rise residences, office suites, a theme park, hotels and data centres. Going forward, there are plans to launch smart homes in April 2017 that will share the same tower block as Double Tree Hilton. In 2018, i-City will usher in a 1.5 million sq ft shopping mall.
Besides i-City, I-Bhd has recently embarked on developing a grandiose serviced residence located in the heart of Kuala Lumpur's Golden Triangle known as 8 Kia Peng @ KLCC.
TheEdgeProperty.com: Building and selling homes — what was it like then and now?
Tan Sri Lim Kim Hong: For I-Bhd, there is no difference in building homes as we devote ourselves to the implementation of i-City's master plan and vision. In terms of selling property, there is no difference as well, as the project is still sought after by young buyers, thanks to the master plan.
However, there is a difference in the challenges we are facing today. In the beginning, the hardest part was to come up with an intact concept for i-City, but we managed to overcome that and performed exceedingly well. Fast forward to the present — the challenge now is how to proceed with the project according to the initial plan. There could be a shift in prioritising the three key elements in i-City, which is lifestyle, modern and technology. Looking ahead, i-City may emphasise more on technology to cater to young buyers.
How many homes have you built?
Being the master developer of i-City, I-Bhd has been focusing on this project and has built some 5,000 units of properties here over the years. However, it is not appropriate to compare i-City with other townships in terms of number of homes built as the scale is different. This ultrapolis development has probably one of the highest gross development value (GDV) per acre in the country at about RM130 million. Along these lines, we are probably one of the few developers that is willing and able to construct 3,000 residential units at one go together with a data centre, theme park, hotels and a 1.5 million sq ft shopping mall slated for opening in 2018. By the end of 2016, we will deliver 1,000 units of high-rise residences and have another 2,000 units under construction of which 80% have been sold.
What was your most memorable project and why?
i-City is my favourite and most memorable project. It has been injected with what I call my "industrial style", which emphasises planning and packaging of a project. This is a well-planned township and we've put in a lot of effort to ensure its success. The 72-acre project, which we first started planning sometime between 2002 to 2003, was not initially favoured by some people at that time, but we've proven them wrong.
For me, i-City is special as it is in line with the government's mission to be one of the most liveable cities in the world. Thus, the government has given its support to make this project a catalyst for the development of Shah Alam. Furthermore, i-City has given me valuable experience which will definitely help I-Bhd in the future. Going forward, we aim to achieve internal growth and look for potential partners to develop the project hand-in-hand, thus making the project more prominent.
Buyers are getting younger. How do you engage them?
We have a two-pronged strategy — providing designs targeted at the young while having a strong social media marketing approach. More importantly, when we first conceived i-City, it was to be a place for the young. Thus, the facilities, infrastructure and design were planned with this in mind. We think this is something different as most townships are designed for mature families rather than for the single executive or newly married couples. Furthermore, with i-City's excellent location, connectivity and facilities, I believe the project will continue to attract buyers.
What are your investment tips for first-time homebuyers?
It is likely that buyers will eventually upgrade as their families get bigger and their financial position improves. So they should be looking for a development that will have good re-sale value, hence location is always key. If a buyer manages to acquire property in a good location, he or she will face less risks. In deciding whether to buy a property, buyers should look at three factors: the property's location, its leasing and its selling potential. For a buyer who plans to buy a property for his or her own stay, fulfilling two of these factors would be good enough for them to buy. However, investors should consider buying only when the property possesses all three factors.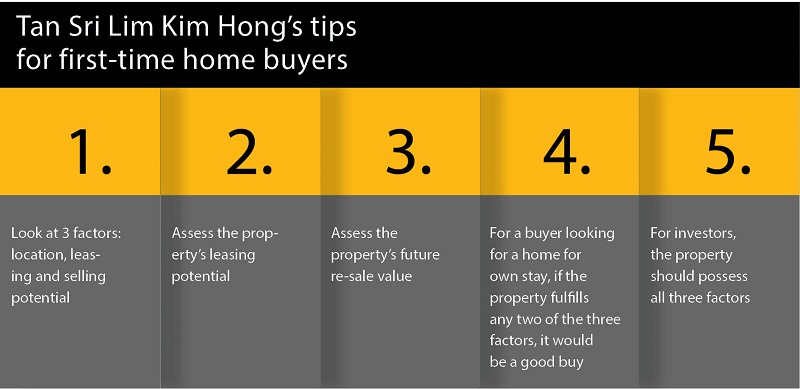 How key is social media to your business — are you on social media?
Marketing and promotions are crucial for the property development industry, and as a company coming from the digital appliance background, we are very aware of the impact of digital technology. That is why, both internally, in terms of monitoring and communicating as well as reaching out to our potential customers, we use a lot of social media tools. Nowadays, young people love technology, so we use social media to reach them and this strategy has been pretty successful.
Your property outlook for 2016/2017?
Although there seems to be some headwind in the property sector, we see it nearing the bottom so we expect 2017 to be better than 2016. The property sector is expected to recover by 2018, which is the year of the 14th Malaysian General Election. Based on historical records, the country's economy will usually pick up before a general election. Hence, the outlook for the property market is bright although it is currently suffering from political uncertainties and an economic downturn which is similar to the last downturn in 2006. These negative factors are dragging down buying interest but they will not affect the progress of a property project. Moreover, well-planned projects located in good locations will be less affected by these factors.
What is your aspiration for the Malaysian property sector?
We hope that abandoned projects will be a thing of the past. We want all Malaysians to be confident that wherever they buy property or whoever they buy it from, it will be delivered. On the other hand, I also hope that banks can loosen their lending policy for first-time homebuyers.
● Tan Sri Tan Seng Leong (BCB Bhd): Look out for signs of recovery
● Tan Sri Lee Kim Yew (Country Heights Holdings Bhd): Land is the key to accumulate wealth
● Tan Sri Liew Kee Sin (EcoWorld): Achieve greater heights by embracing technology
● Tan Sri Lim Kang Hoo (Iskandar Waterfront Holdings Bhd): Act on opportunities from the HSR link
● Tan Sri Lim Hock San (LBS Bina Group Bhd): The keys to success are product, location and pricing
● Tan Sri Leong Hoy Kum (Mah Sing Group Bhd): The ability to adapt to change is crucial
● Tan Sri Mohamad Salim Fateh Din (MRCB): Malaysia's property market will continue to be dynamic
● Tan Sri Eddy Chen (MKH Bhd): We need more liveable homes
● Tan Sri Ong Leong Huat (OSK Property): Build homes according to buyers' wants and needs
● Tan Sri Lim Soon Peng (Titijaya Land Bhd): Affordability — key to homebuyers' needs today
● Tan Sri Danny Tan Chee Sing (Tropicana Corp Bhd): Engage customers through social media wisely
This story first appeared in TheEdgeProperty.com pullout on Aug 26, 2016, which comes with The Edge Financial Daily every Friday. Download TheEdgeProperty.com pullout here for free.