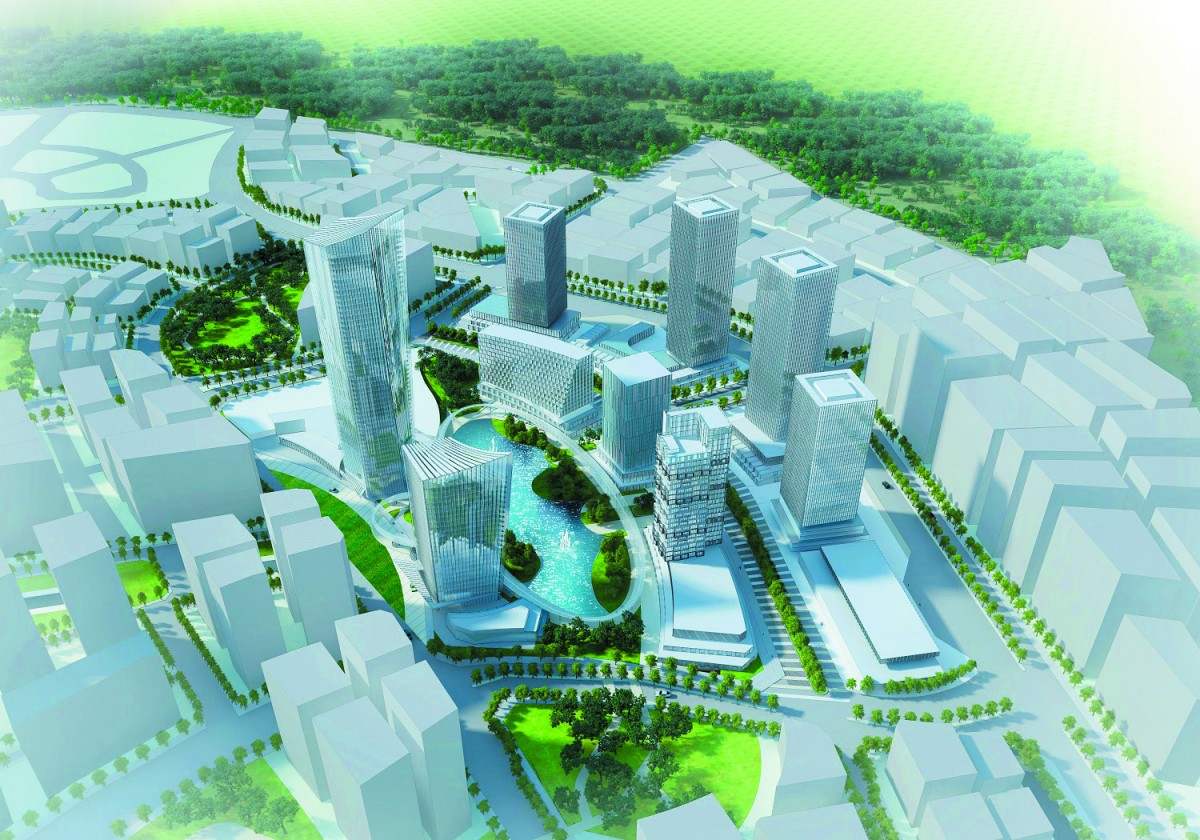 SINCE its opening in September 2012, Legoland Malaysia has been drawing thousands of visitors daily. Situated in Medini Iskandar, the 76-acre development — also the country's first international theme park — is constantly hosting events and lively activities. Its mastermind, Medini Iskandar Malaysia Sdn Bhd (MIM), plans to emulate the success of Legoland Malaysia and its other past launches — Mall of Medini and Gleneagles Medini — by introducing commercial office towers in the Medini Iskandar township.
"Our dream is to develop Medini Iskandar as a unique central business district (CBD) of Iskandar Malaysia," says managing director Datuk Khairil Anwar Ahmad.
Sprawled over 2,230 acres in Iskandar Puteri, Medini Iskandar is expected to have a gross development value (GDV) of US$20 billion (RM81.6 billion) over the next 15 to 20 years and is slated for completion in 2045.
Established in 2007, MIM aims to develop Medini Iskandar as an all-encompassing township with unique offerings in trade and logistics, tourism, healthcare and education.
"We are positioning Medini Iskandar as a smart and connected township with important amenities. We want to set a new benchmark for sustainable developments. We want to come up with a smart city blueprint, comprising developments that offer a unique experience and lifestyle for those living and working in Medini Iskandar," says Khairil.
"We believe our offerings will be on a par with other CBDs in Asia such as Singapore and Hong Kong. We also hope to complement these cities in the future, especially given Medini Iskandar's proximity to them."
Medini Iskandar is divided into four main clusters. Zone A, known as The Park, comprises Mall of Medini, Gleneagles Medini, Afiniti Residences, The Elysia, Paradiso, Grand Medini and Medini. Zone B, or The Pulse, offers offices such as Medini 6, Medini 7, Medini 9 and Medini 10. Another part of Zone B, called The Compass, is poised to be a financial centre and the flagship development of MIM. Zone D is known as The Crescent.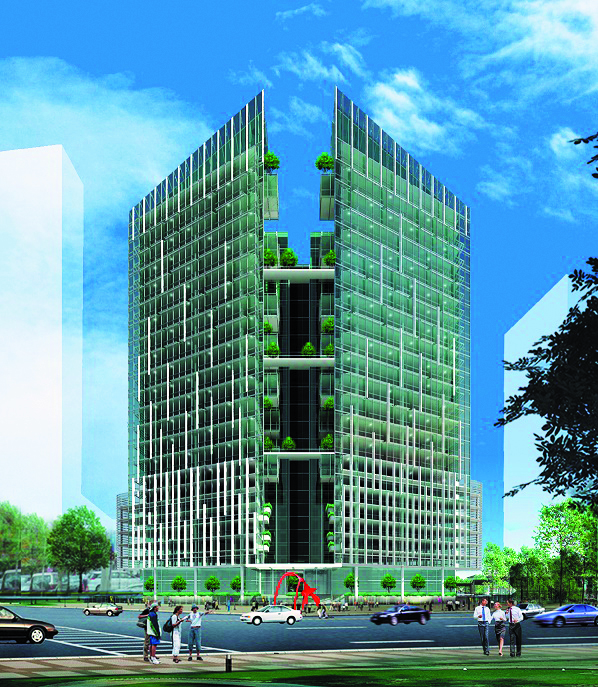 According to Khairil, MIM will also focus on commercial developments in the near future. "Of course, we have other components in the township such as residential and healthcare, but our present target is to develop more of the commercial segment.
"Currently, we have 158 acres of land remaining and we plan to develop a gross floor area (GFA) of 41 million sq ft.
"Under current market conditions, developers are definitely more cautious about launching products in Medini. However, past launches have seen good take-up rates, prompting developers to proceed with their plans and launches.
"We are having regular engagements with all the developers so that we can help each other ... resolve any stumbling blocks we may have with the authorities."
Khairil is positive about demand for properties in Medini Iskandar. "As a group, we believe there is still demand in Medini Iskandar. Our past launches of residential properties have done well. We did go through a phase last year, during which sales were slow. However, we think there is renewed interest now as some of the developers are going ahead with their launches," he says.
"The local property market was in a consolidation phase in the past two years. But we are confident that the market will remain resilient. Moving forward, we plan to launch products that meet the current demand.
"Our plan is to get multinational corporations to set up their offices in Medini Iskandar. So far, the companies leasing properties in the township are 50% foreign and 50% local."
The master developer is partnering several prominent companies to develop the township. They include Sunway Property, Eastern & Oriental Bhd, Mah Sing Group, Tang Group of Companies, Link (THM) Group, United Malayan Land Bhd, BCB Bhd, Grand Global, Distinctive Group, Optimus & Standard, Zhouyoan Iskandar, Kimlun Group, Pulau Indah Ventures Sdn Bhd, CI Medini Sdn Bhd and WCT Group.
Medini 10 and The Compass
MIM is set to launch its office tower Medini 10.
"Medini 10 is designed to be eco-friendly and we are confident that it will attract a lot of MNCs from around the region and neighbouring cities," says Khairil.
Sleek and minimalist, Medini 10 has an estimated GDV of RM244 million and is tentatively scheduled to be launched next month. Spread across 2.01 acres, the 27-storey tower will offer 415,578 sq ft of net lettable area (NLA). Prices of the office units are between RM5.50 and RM6.50 psf. Targeted to be completed in 2018, proposed amenities include a central plaza for shops, individualised monitoring and evaluation plant rooms and back-of-house facilities, flexi open plan layouts and atriums.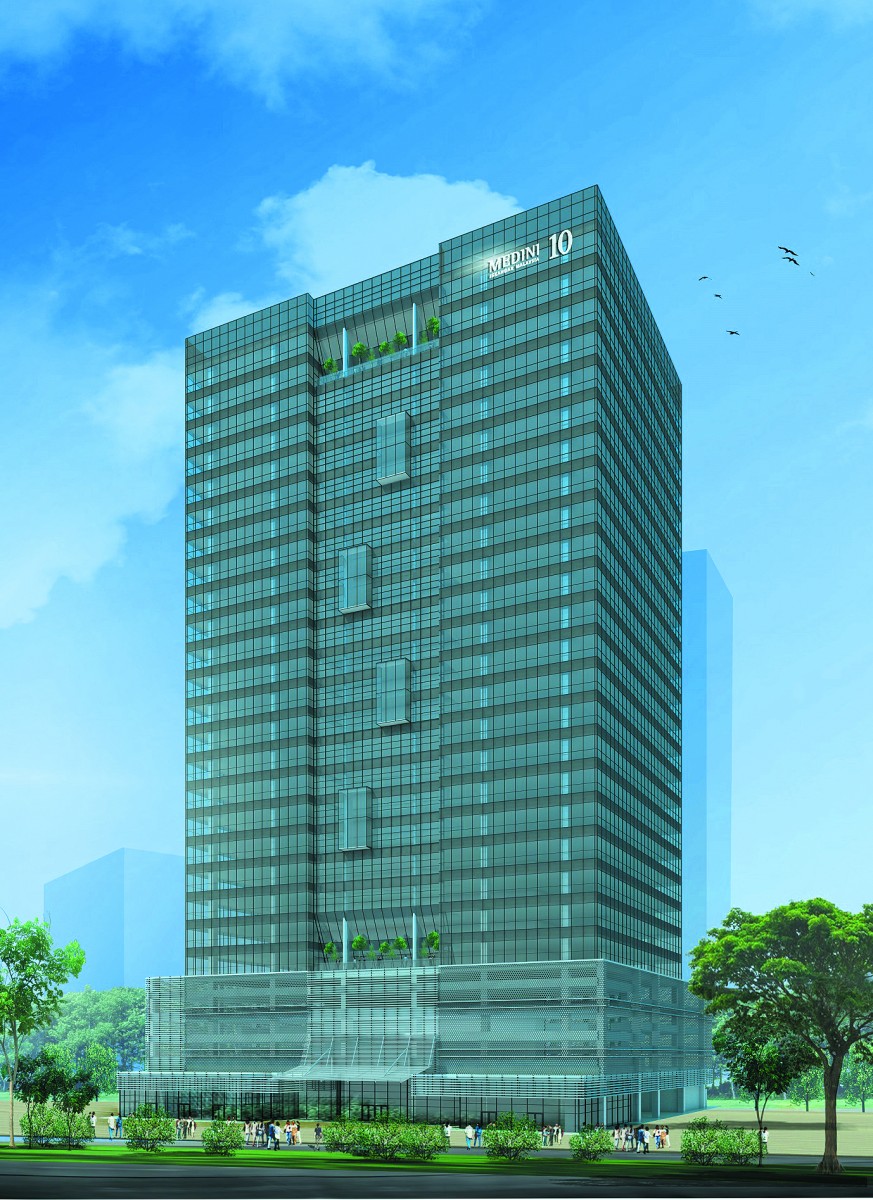 Next year, MIM will launch part of The Compass, which is located in the heart of Medini Iskandar.
"The Compass will be our signature development in the township," says Khairil. Details about the project are still under wraps, but Khairil maintains that the zone will have the biggest GDV in the township.
The 43.73-acre Compass will comprise Grade A commercial buildings that are Green Building Index-compliant, hotels, retail stores and serviced apartments. It will be developed in four phases.
"We plan to launch a 50-storey building next year under the first phase. One of the distinctive features of this zone is that the developments will be facing a lake. We also wish to develop a high street area like Orchard Road in Singapore," says Khairil. The Compass will have a GFA of 539,287 sq m and 18.26 acres of green space.
In 2013, MIM launched Medini 6, which comprises 2-storey office blocks with a GDV of RM17 million. With a NLA of 51,000 sq ft, the units are fully tenanted.
Medini 7, a 4-storey building with a GDV of RM34 million, was launched last year. With an NLA of 96,000 sq ft, the development is 50% taken up. Meanwhile, Medini 9 was launched in October 2015, and has a GDV of RM235 million.
"One of the key factors is that we are offering a set of incentives granted by the federal government. The Incentive and Support Package is a three-tier scheme offered to approved companies in Medini Iskandar, whereby they are entitled to specific exemptions," says Khairil.
"Depending on the category, they may get full tax exemption on income derived from rental or sale of properties in the township, full exemption from compliance with withholding tax payments for technical services or assistance, income tax exemption (10 years) for qualifying activities and investment tax allowance of 100% for five years.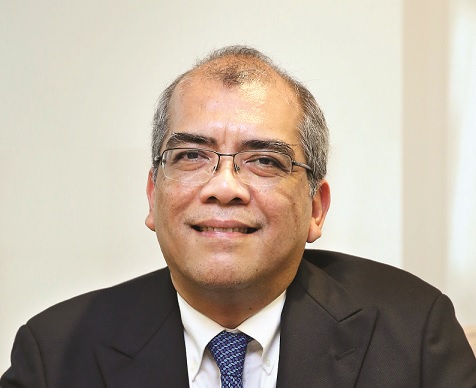 "As a master developer, we also manage the infrastructure and develop our own commercial space to turn Medini Iskandar into a CBD. Part of our strategy to enhance the township is to enter into a partnership with Telekom Malaysia [for the deployment of fibre-optic and other ICT-related services]. We also have an integrated facility management — in partnership with UEM Sunrise Edgenta — and a smart city department. We are carrying out a few pilot projects — for example, rainwater harvesting systems, solar panels, electric vehicles and green walls.
Low loan approval rate and brand awareness are among the challenges faced by the developer. Another is the confusion over the location of Iskandar, Iskandar Puteri and Iskandar Regional Development Authority, but Khairil says MIM is working with the authorities to address the issue.
"I believe there is room for more developments in Iskandar, especially commercial ones, as there is still demand," he says.
Samuel Tan, executive director of KGV International Property Consultants (Johor) Sdn Bhd, concurs. "Demand for rental properties is reported to be good, especially green buildings. In fact, the purpose-built office segment has not been active until recently.
"There is still vacant office space in Iskandar. What is lacking are green buildings. MNCs are looking for such buildings ... there is potential for green buildings in Medini," he says.
According to Tan, the current average price of commercial space in Iskandar is around RM450 psf and the more advanced category, about RM650 psf. However, he says most of the units are not for sale.
"The current rental rates for standard office space are between RM2.50 and RM3.50 psf. Units with higher specifications and are Green Building Index-compliant are asking for RM4.50 to RM5 psf," he says.
"The target market for the commercial segment in Iskandar is companies in qualified sectors and property developers with projects in Medini Iskandar as well as their consultants. We will soon see other players such as data centres and international service consultants coming in, thanks to the infrastructure and its proximity to neighbouring CBDs and the Asian markets.
"Most developers are likely to retain their office space in Medini Iskandar for recurring income. Any increase in rental rates will be gradual. When the yield is attractive enough, the properties can be placed in a real estate investment trust."
Positive outlook, improved connectivity
Khairil is hopeful that Medini Iskandar will become more popular with greater accessibility. "The 5.2km Coastal Highway Southern Link project, an extension of the Iskandar Coastal Highway, is progressing well. The highway, which links Medini Iskandar to the Port of Tanjung Pelepas Highway interchange of the Second Link Expressway in the northwest, is scheduled for completion by April next year.
"Also, the [proposed] high-speed rail project will give the township a boost as the last station will be built in Iskandar Puteri. There will also be shuttle services between Iskandar Puteri and Jurong (in Singapore). These will ensure seamless travel from Singapore to Iskandar and hopefully, it will attract more companies and professionals to come to Medini Iskandar.
"We are also confident that with several institutions of higher learning in Medini Iskandar such as Southampton University, University of Reading (Malaysia campus), Universiti Teknologi Malaysia, Universiti Teknologi Mara, Politeknik Ibrahim Sultan and Newcastle University, the country will be producing more graduates in various disciplines. Companies can then employ these people, thus stemming the brain drain.
"Furthermore, with more companies coming in, there will be more job opportunities."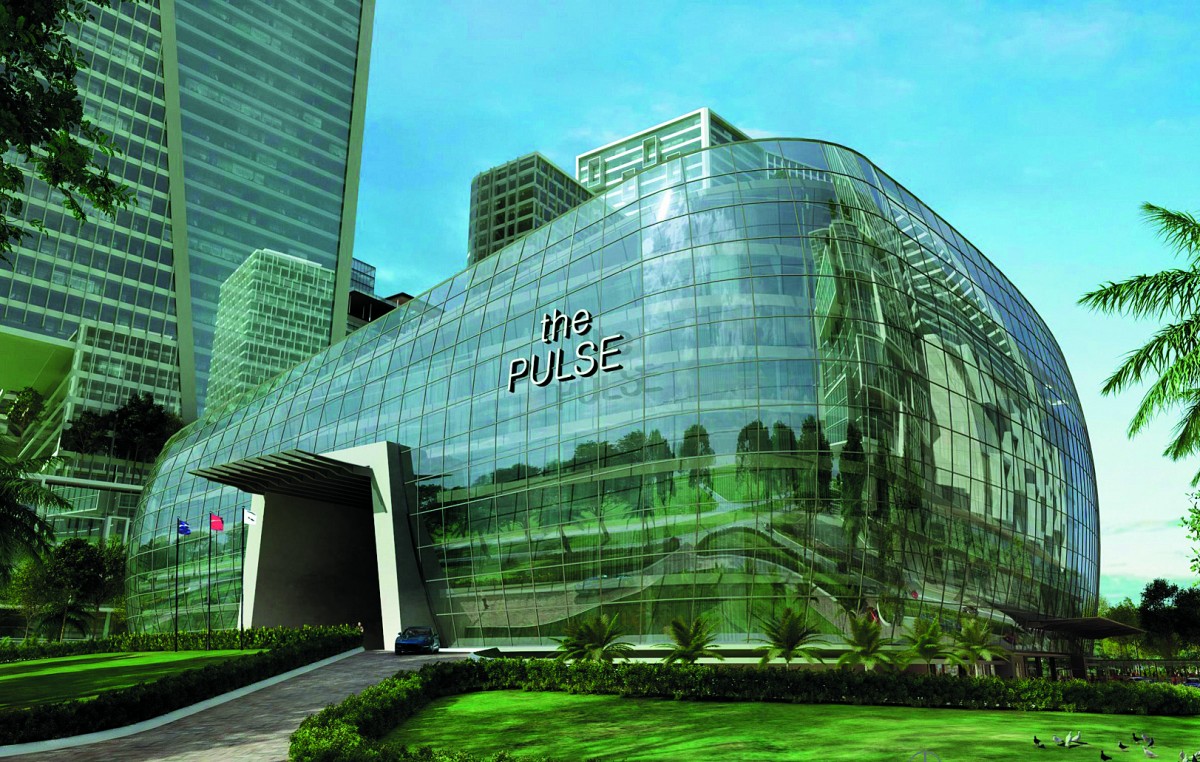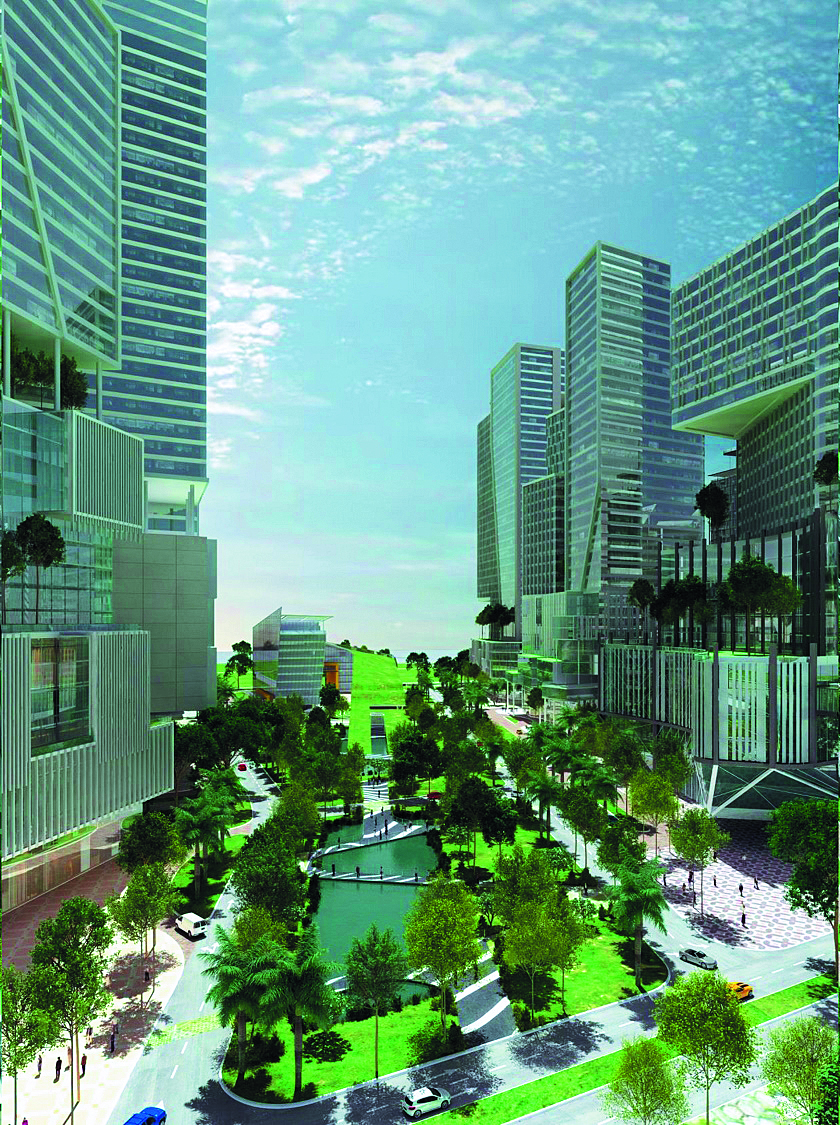 This article first appeared in City & Country, a pullout of The Edge Malaysia Weekly, on Sept 12, 2016. Subscribe here for your personal copy.