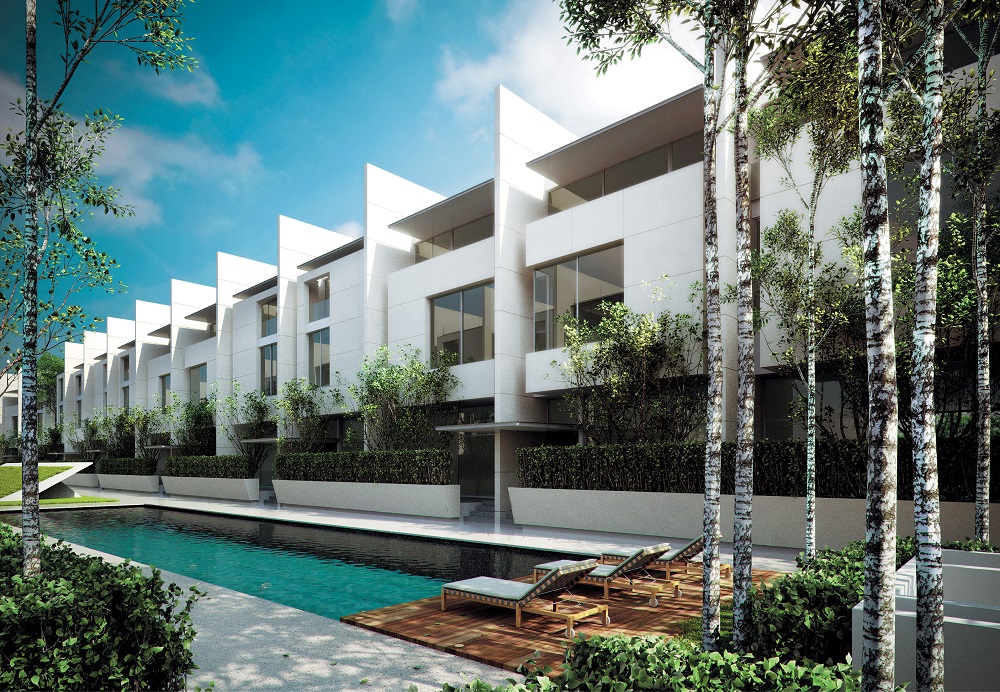 PETALING JAYA (Oct 14): Boutique developer Artisan Development is set to unveil the show unit of its latest landed home project — The Edge of U-Thant, some time between Oct 17 and 22.
The development offers 54 landed homes in a gated residential enclave with the intermediate units measuring 4,422 sq ft to 4,702 sq, while intermediate and corner units range from 5,306 to 5,444 sq ft and 5,000 sq ft to 5,570 sq ft respectively.
"When we looked at the site, it was quiet and green with a KLCC view. We really liked the location and we knew we couldn't really get a site of that size (3.5 acres) in the U-Thant area; most of these available were smaller. We grabbed the opportunity but we didn't want to build yet another condominium, so we thought we would build landed units for city living," said Artisan Development director, Andrew Cheng.
Each unit comes with four en-suite bathrooms plus a maid's room. Priced at RM1,158 psf for the intermediate units and RM1,258 psf for the corner units, the maintenance fee ranges from RM1,200 to RM1,600 a month. The stratified development will be managed by Burgess & Rawson.
Meanwhile, Cheng explained that the 4-storey units will have a basement level, a ground floor living area and two upper levels.
"Vehicles will be able to enter through the development's entrance at the clubhouse and drive down the basement driveway to the parking bays of each unit," he added.
Cheng also noted that the project, which is in pre-launch mode, is currently 48% sold.
"Those who have bought are predominantly Malaysians. We have received from interested buyers who have driven past our signboard at the site. They are people who are familiar with the area and who grew up in the area. They know where the supermarkets and restaurants are, and they love being near KLCC," he added.
Try out one of our super tools, the rental yield calculator, here.
This is an excerpt of the report in the Oct 17, 2016 issue of City & Country, the property pullout of The Edge Malaysia. Subscribe here for your personal copy.