IN the 19th century, French artist Jean-Marc Côté and other artists produced a series of futuristic artworks called "En L'An 2000" or "In The Year 2000" that depicted scientific advances imagined as achieved by the year 2000. Among them, at a time when mobile homes were unheard of, was a painting of a house on wheels rolling through the countryside, which has become a reality today.
From merely building a roof over our heads, property developers today have come up with lifestyle developments such as high-rise homes that offer a myriad of facilities from rooftop gardens to infinity pools to even jogging tracks and man-made beaches in the sky!
With frontier technology, property marketing has also evolved as developers today have embraced social media marketing to engage with their customers and adopted the latest virtual reality technology to provide 3D virtual reality property tours. In the construction sector, we are seeing more pre-fabricated homes and "smarter" building materials, including smart concrete that heals its own cracks, double glazed glass, and special effect paint coatings like the Nippon Paint Momento Special Effect Paint that takes traditional paint to a whole new level! These are things that people in the past couldn't have imagined.
So what more does the future hold? What would future advances bring about in property development? Here are four leading developers in Malaysia telling us what they see in their crystal balls.
SkyWorld: People-centric developments
SkyWorld Development Group COO Lee Chee Seng foresees that developments would be more people-centric and focused on quality community living.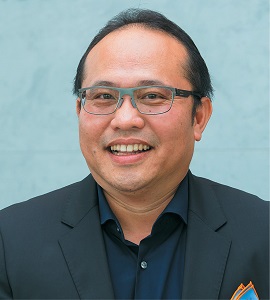 "Technology will play a big part in home living; in enhancing communications, security, conveniences like shopping and others," he muses.
In the construction process, IBS (Industrialised Building System) may regulate how buildings are constructed in the future while green building standards will be the norm. "Adopting the Green Building Index (GBI) is now an optional practice, it will possibly be compulsory in future," he opines.
He expects three current trends to remain in the future — gated-and-guarded developments, healthy and functional living environments, and the adoption of GBI features such as low-emission glass, inverter lifts, energy-saving lights, etc.
"Gen Z prefers smaller, more urbanised and easier-to-maintain homes with better security features, as we now see in Thailand, Australia and Singapore, and it would be a matter of time before Malaysia catches up," Lee predicts.
"Parking bays may be reduced in tandem with the drop in car ownership with better public transportation in the city such as MRT (mass rapid transit) and LRT (light rail transit) and technologies such as Uber and GrabCar changing the way people travel.
"With the growing awareness of healthy living, we will also see the increase of sports facilities or parks," he continues.
IJM Land: Smart cities
With technology advancing at such a rapid pace, the world will be an entirely different place from today, says IJM Land Bhd managing director Edward Chong Sin Kiat.
In the future, Chong expects building construction to be much more efficient and quicker with less use of natural resources such as land, space and materials.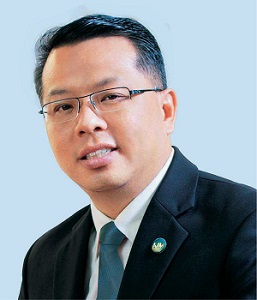 "Transportation is a major consideration in today's market but will be a thing of the past while flying vehicles or maybe, just maybe, teleportation will be the new norm," he visualises.
With driverless cars in testing and car sharing already in the works, car ownership and consequently car parking requirements will be reduced significantly, thus creating a new trend in property development, he adds.
"There will be seamless connectivity wherever you go as cities turn into smart cities where every movement and action can be monitored," Chong says.
Kitchens may have to make way for other uses as food and drinks may be in capsule or tablet form. Shopping may also be different where online stores will enable customers to touch and feel the products. Virtual reality may also enable you, your family and friends to experience shopping together without leaving your homes or offices.
Nevertheless, Chong believes the human touch and emotional experiences are elements that cannot be replaced despite the rapid growth of technology.
"Without all these fundamentals, humans will be no different from machines. As such, I believe that all trends related to emotional aspects will remain."
Mah Sing: Technologically equipped
A century from today, the property landscape will be very much technologically driven, says Tan Sri Leong Hoy Kum, the group managing director of Mah Sing Group Bhd.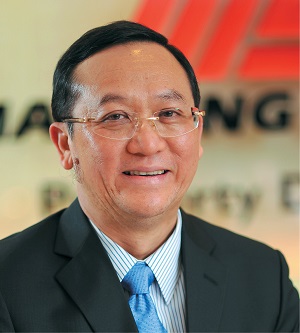 "With new technological innovations emerging almost on a daily basis, homes in the future will be equipped to make lives more convenient. For example, homebuyers nowadays are already looking at keyless options and Mah Sing has incorporated keyless digital locksets at its Cerrado Residential Suites in Southville City @ KL South," he adds.
Leong points out that construction will continue to focus on environmentally friendly systems as developers aim to minimise wastage of raw materials while delivering sustainable homes. With greater awareness of environment protection, Leong expects green developments to be more popular in future.
He shares that small units in strategic locations that are affordably priced will be in demand as long as they are in key locations near offices, public transportation and facilities. Space utilisation will be an important trend. "Smaller units have to be designed in a way that fully utilises the room's space," he says.
"If we were to develop a dream project, it would be an integrated development with small units and surrounded by superb infrastructure," he says, citing that public transportation will provide added convenience to homeowners and lower carbon footprint.
"Hopefully, we can achieve this project in the near future. We also hope that the Malaysian property sector will continue to incorporate innovations to make lives easier."
Tropicana: Diverse universal locations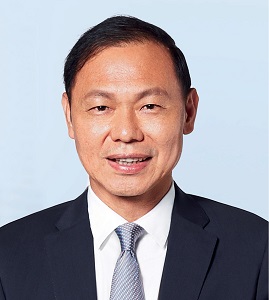 Tropicana Corp Bhd group CEO Datuk Yau Kok Seng foresees property development to be more innovative and efficient a century from now with technological advancement and as new lifestyle needs emerge.
With prime land becoming scarce, alternatives like floating cities in the sky, or under the sea and even underground, may be necessary, he says, adding that colonies could possibly even be set up on the moon or Mars.
"Properties will be built at any conceivable location. However, they may not be owned but rented because occupants may choose to live at diverse locations, so owning properties will not be economical," he foresees.
Yau predicts the emergence of properties which are intelligent, interactive and complement the lives and habits of occupants, like smart homes. "They are like a learning ecosystem of the occupants' habits and movements, adapting and changing according to their needs," he explains.
He expects construction methods to change with the introduction of advance intelligent systems which are adaptive and more automated such as 3D printing.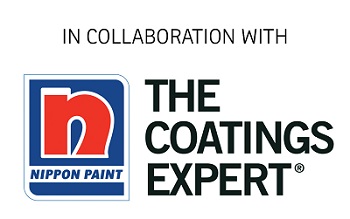 "Buildings could be ordered off the shelves, tailor-made to individual requirements and built in the most efficient manner with less or no human labour," he imagines.
Yau suggests that future developers will play the role of platform providers, integrating technology and lifestyle needs.
"With property development becoming more innovative and efficient, fuelled by the latest technology, it may result in domination by global players who are able to embrace the changes and excel in such conditions," he muses.
Looking ahead, Yau hopes there will be a well-planned and balanced growth within the urban areas in Malaysia.
This story first appeared in TheEdgeProperty.com pullout on Oct 28, 2016, which comes with The Edge Financial Daily every Friday. Download TheEdgeProperty.com pullout here for free.