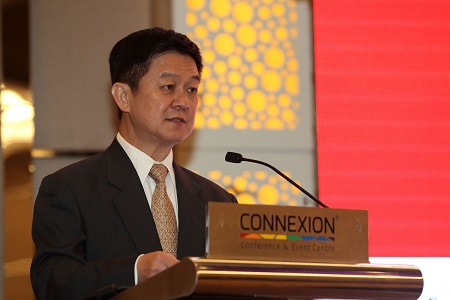 PETALING JAYA (Nov 4): Malaysia's property transactions recorded a drop in volume and value for the period from January to September this year.
In terms of volume, a total of 240,000 cases were recorded from the residential, commercial, industrial and agriculture segments, which was 12% lower than the corresponding period last year; while value decreased 16% to RM95.37 billion compared to the same term in 2015.
This was shared by Deputy Minister of Finance Datuk Lee Chee Leong during the opening of the FIABCI (International Real Estate Federation) Premium Property Showcase 2016, Bernama reported today.
"Overall, the housing market has indeed softened since the government introduced a slew of cooling measures to curb speculations and rein in the rapid rise in house prices," he noted.
Under the residential category, the National Property Information Centre reported almost 152,000 houses sold, totalling RM48.36 billion, within the first nine months of 2016. This marks a decline of 14% in volume and 11% in value, Bernama reported.
Property hotspots like Kuala Lumpur, Selangor, Johor and Penang were not spared from the backslide, recording reductions between 14% and 21%, Lee elucidated.
Houses priced below RM500,000 constituted 80% of the residential transactions, signifying the urgent demand for affordable housing, Bernama reported.
Organised by the FIABCI Asia Pacific Regional Secretariat, the property showcase exhibits 53 property projects in the Klang Valley, Seremban, Penang, Genting and Johor. Held from Wednesday to this Sunday, it also features talks on property auctions, updates and developments.