The "Global Climate Change" report by the National Aeronautics and Space Administration (Nasa) states that the current global warming trend is very likely human-induced and proceeding at an unprecedented rate. This will cause a breakdown in biodiversity and the natural ecosystem.
"The rising earth temperature will set off a dangerous chain reaction to our ecosystems such as dying coral reefs and melting Arctic/Antarctic ice which could flood and eventually submerge many coastal cities due to rising sea levels," says Green Building Index Accreditation Panel (GBIAP) chairman Chan Seong Aun.
On the other hand, development advancement seems inevitable, as the growing urban population demands housing, offices, infrastructure and amenities.
Principal of DrTanLM Architect and director of ArchiCentre Sdn Bhd Dr Tan Loke Mun says the global population currently stands at seven billion, and mass migration from rural to urban areas is raising the requirements for new developments.
"The infrastructure of some cities is probably stretched to their limits. This is why buildings and cities need to be 'reinvented' to be more sustainable and green," he propounds.
He acknowledges that consumers are more environmentally-conscious today and more people are choosing homes that are green-certified and energy-efficient.
"Especially when energy, water, transport and other basic utilities have become more costly, people tend to look for ways to cut down these expenses," says Tan.
The Malaysian Institute of Architects president Mohd Zulhemlee An says the cost of electricity and water in Malaysia may be cheaper compared to neighbouring countries, but this will not last forever.
"Therefore, homebuyers must be educated as to why we have to be environmentally-conscious and make the right purchase decisions," he adds.

Sustainable design strategies
Zulhemlee says simple passive design strategies can help improve the living environment such as smart interior design and eco-friendly paints or coatings.
One of the most important criteria in the Green Building Index (GBI) rating is the use of low volatile organic compound (VOC) paints and coatings throughout a building to reduce indoor pollutants. This makes "green paints" the future trend for new or existing buildings.
The use of these "green paints" or low VOC coatings could eliminate potential health hazards and improve indoor living environments, Zulhemlee explains.
Tan says paints and coatings are essential finishes for most types of buildings and is considered a "low-lying fruit item" for building owners or users should they want to live and work in a greener building.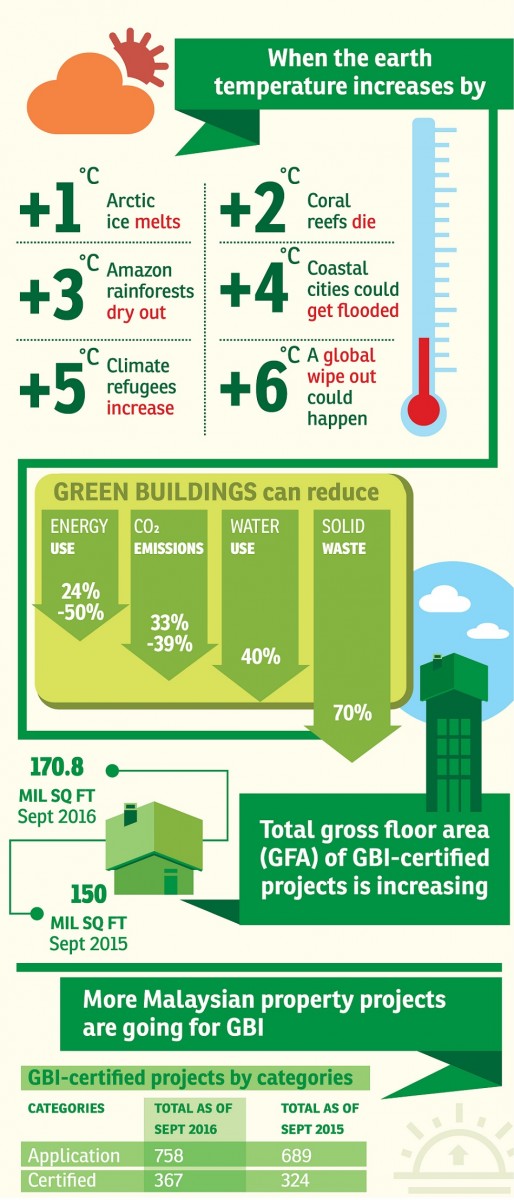 "The cost is not prohibitive and generally it is the lowest-cost item compared with many other green solutions. Thus it is imperative that one should select low VOC paints that are much healthier for internal areas," he adds.
With its emphasis on innovative coating technologies to meet market needs, Nippon Paint Malaysia has come up with smart, design and health solutions to serve multi-segments of consumers including low-VOC green coatings that have no added mercury and lead. It marks several industry firsts with its low VOC range as they also contain anti-viral properties and formaldehyde abatement abilities.
On external paints and coatings, Tan suggests lighter colours or those with solar reflection and solar heat reduction.
Lowering costs in the long run
"Green buildings not only help reduce energy and water consumption but also in lowering utility expenses," Tan points out.
Although green buildings might incur higher building cost due to the usage of green materials as well as cost on certification, Tan says the growing awareness and increase in demand for eco-friendly and green products have reduced the cost considerably over the past few years.
"Many who were initially deterred by the early pioneering cost of going green should actually re-visit this exercise. They may be pleasantly surprised by how much more affordable some green technologies and materials have become, such as solar PV (photovoltaics) panels, low VOC paints, double and low-E glazing," he adds.
Zulhemlee says cost may seem higher in the short term, but in view of the long-term maintenance of the building, the additional cost of going green is an investment that is worth considering.
"In the long term, green buildings will help to conserve and protect the environment for the future generations. That's the main thing," he says.
In the Malaysian building sector, the experts concur that Malaysia is making good progress in the adoption of green initiatives.
"Even though we started about nine years ago, we have now become one of the leaders in Southeast Asia in the green building movement," says Zulhemlee.
GBIAP's Chan notes the number of applications and certifications for Malaysia's GBI status has increased over the years.
In the first nine months of 2016, GBIAP has received 758 applications from residential, commercial, industrial and township developments, up by 69 cases compared with the same period last year.
Selangor and Kuala Lumpur are the states with the highest applications, totalling 255 and 221 respectively, followed by Penang with 67 cases.
The total number of GBI-certified properties during this period increased to 367 cases, from 324 cases over the same period the previous year.
"Currently, Malaysia has achieved 170.8 million sq ft of green building spaces and the number is increasing every year," he adds.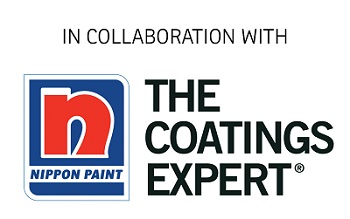 Looking forward, Zulhemlee suggests that the concept of "going green" should be extended, for instance, to existing uncertified buildings that could be upgraded to meet the requirements and be certified.
"The objective is to encourage all buildings to adopt green features, even if the client does not apply for certification. The government should take the lead by making it mandatory for all government buildings to be certified green," he proposes.
Green efforts shouldn't be limited to only the property development or construction sectors. For the sake of our future, every stakeholder including buyers, should also play a part in promoting and adopting environmentally-friendly initiatives.
This story first appeared in TheEdgeProperty.com pullout on Nov 11, 2016, which comes with The Edge Financial Daily every Friday. Download TheEdgeProperty.com pullout here for free.