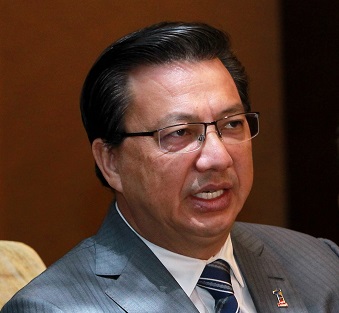 KUALA LUMPUR (Nov 15): Transport Minister Datuk Seri Liow Tiong Lai (pictured) has cited a change in alignment, a longer tunnel link and the weak ringgit as the reasons for the cost of for the East Coast Rail Link (ECRL) project jumping to RM55 billion from RM29 billion as estimated by a consulting engineering firm previously.
"We have nothing to hide. We are a responsible, accountable and transparent government," he said in the Dewan Rakyat today.
"The consulting firm previously used a different alignment. Previously the length was 545 km, now it is 600km and this has not included the part from Gombak to Port Klang. The ringgit at that time traded at 3.2 against the US dollar, recently it stood at 4.2 to 4.5," he said.
Liow added that project will now feature a 50km tunnel link, compared with 30km previously, and there will be more viaducts too.
He claimed that the rail project is viable as it will not only be used to ferry passengers but also to transport cargo, as it will link the Kuantan port to Port Klang.
DAP lawmaker Tony Pua had earlier told reporters at the Parliament lobby that the government's feasibility study conducted by Bursa Malaysia-listed engineering consulting firm HSS Engineers Bhd showed that the ECRL's cost should not be more than RM30 billion.
Liow said some quarters, including Pua, have been using the issue to "gain political mileage".
"Please be patient," he said, adding that the Economic Planning Unit (EPU) of the Prime Minister's Department will explain the details when the alignment and cost is finalised. — theedgemarkets.com