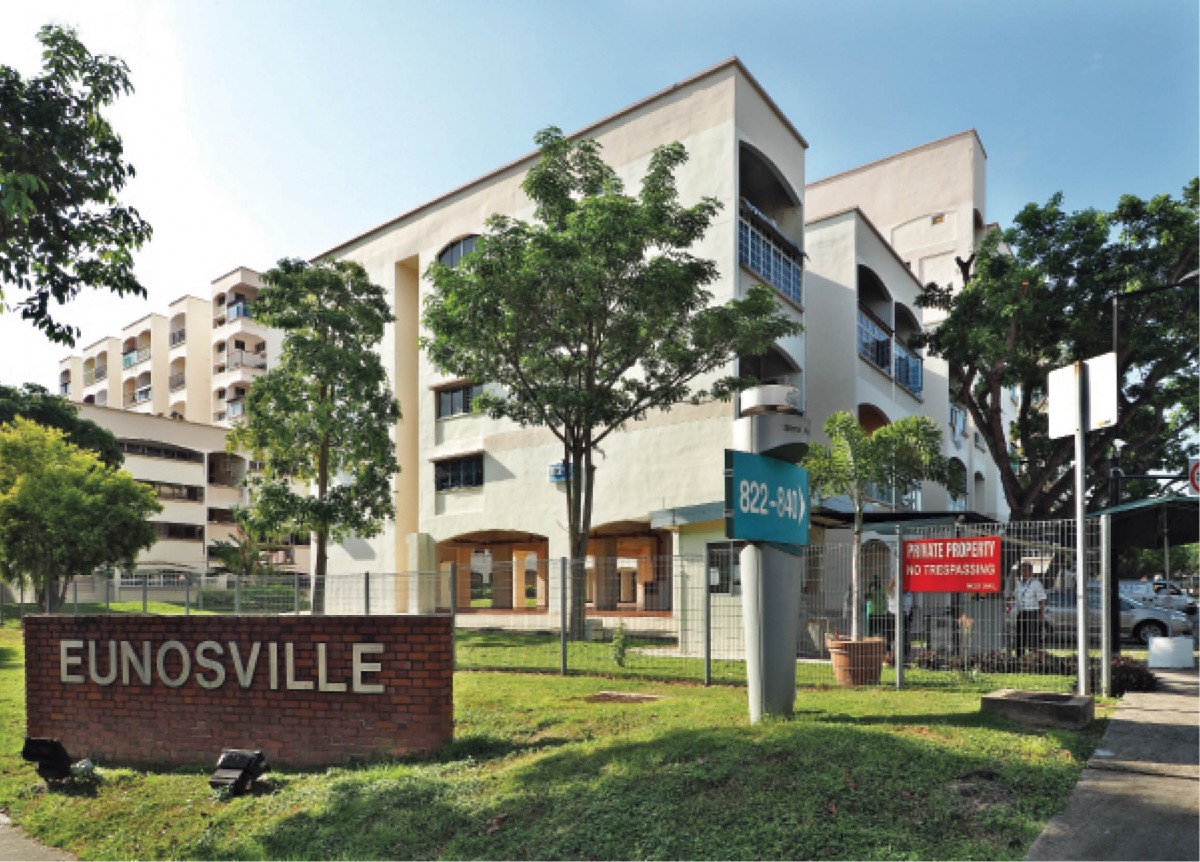 AFTER a two-year drought with zero sales in 2014 and the lone en bloc deal of Thong Sia Building last year, the recent three deals topping S$1 billion foreshadow an awakening of the collective sale market.
"Based on a three-year snapshot, naturally S$1 billion sounds like a lot," says Karamjit Singh, JLL's international director and head of residential. "But when compared with the preceding four years — from 2010 to 2013 — during which collective sales averaged S$1.9 billion a year, it's still low." (See chart.)
Singh attributes the recent collective sale deals to a confluence of factors: developers' outlook having turned more positive as projects launched recently have sold reasonably well; inventory of unsold units has been reduced, spurring developers' need to ­replenish their land bank; and reduced supply of development land available under the government land sales (GLS) programme since 2H2015, prompting developers to turn to collective sale sites as an alternative.
JLL brokered the sale of Thong Sia Building for S$380 million in July last year; it marked the largest collective sale of a mixed-use development to date. The project is located just off prime Orchard Road, opposite Paragon shopping centre.
This year, JLL brokered two of the three collective sale deals: The 358-unit Shunfu Ville sold to mainland Chinese developer Qingjian Realty for S$638 million in May, and the 175-unit Raintree Gardens at Potong Pasir sold to a joint venture (JV) between ­Singapore-listed developers UOL Group and sister company United Industrial Corp for S$334.2 million in October.
The third sale this year was Harbour View Gardens in Pasir Panjang, a freehold 14-unit apartment block purchased by Singapore-listed property group Roxy-Pacific Holdings for S$33.25 million at end-August.
These successful deals have spurred ­owners of other ageing private condominiums to revisit the collective sale route. "Many owners are asking if this is a good time to embark on a collective sale process," says Singh.
Owners sitting on a goldmine?
Other property consultants have also been receiving similar calls. "These are mainly from hopeful owners wondering if the boom times have returned, and whether they are sitting on a goldmine," says Jeremy Lake, CBRE executive director of investment properties.
The enquires straddle all segments — privatised HUDC estates, older leasehold private condos, and some of the old private freehold projects that may have been unsuccessful in the past and are now looking to revive the collective sale process, Lake adds.
Even lawyers have been besieged by phone calls. After representing the buyers in the collective sale of Shunfu Ville and Raintree ­Gardens, Lee Liat Yeang, senior partner of real estate practice group at Dentons Rodyk & Davidson, says he has received many enquiries from developers. Most of their concerns revolve around the issue of lease top-up and the likelihood of obtaining approval at the High Court or Strata Titles Board (STB) stage, Lee observes.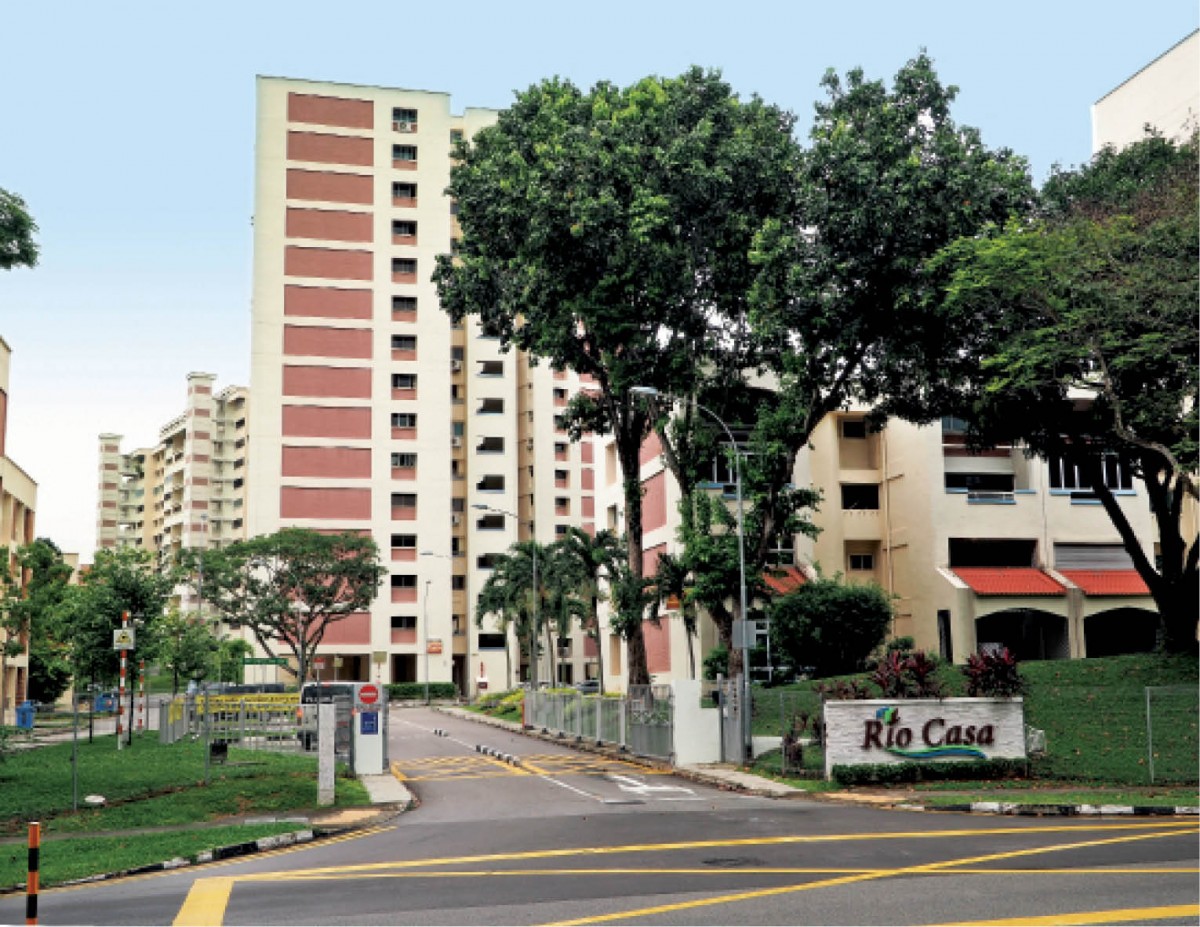 Shunfu Ville, a privatised HUDC estate, has 69 years left on its lease. Therefore, part of the purchase price of S$638 million includes a differential premium payable to the state to top up the lease for another 99 years and intensify the land use.
Based on the site's land area of 408,927 sq ft and gross plot ratio of 2.8, the new development can potentially yield over 1,100 units of an average size of 1,000 sq ft. JLL has estimated a breakeven price of S$1,250 psf, with selling prices in the range of S$1,400 to S$1,500 psf.
Qingjian had hoped to build towers of 30 to 36 storeys, but was told by URA to stick to the height limit of 21 to 23 storeys for the new project, according to news reports last month. This means the residential blocks will be lower and stouter. That could affect the premium it could otherwise command for high floor units with unblocked views, property observers say.
Obstacles part of collective sale process
Although 82% of the owners at Shunfu Ville had agreed to the collective sale, there were five who raised objections. After two mediation sessions failed, the STB issued a stop order to the collective sales committee, which has since applied to the High Court to seek approval for the sale.
Shunfu Ville marks Qingjian Realty's first en bloc purchase after eight years as a developer in Singapore. "We will await the final outcome of the [en bloc] purchase," says Li Jun, managing director of Qingjian Realty (South Pacific) Group in response to email queries from The Edge Singapore. "We will definitely want to maximise the plot ratio, within the scope of the URA guidelines, when it is time to embark on the design.
"Whatever the outcome, Qingjian Realty remains committed to building homes that are relevant to, and complement, the lifestyles of our homeowners," says Li.
At S$638 million, each of the 358 owners at Shunfu Ville will walk away with an average of S$1.782 million — which is almost 50% higher than the price an individual unit could command in the resale market, says JLL. And this is despite the fact that the sale price is below the reserve price of S$688 million.
For Raintree Gardens, the sale price of S$334.2 million reflects a land cost of S$797 psf per plot ratio on the potential gross floor area, inclusive of a differential premium payable to the state to top up the lease and for a redevelopment of the site to a gross plot ratio of 2.8. Raintree Gardens is also a privatised HUDC estate, with 70 years left on its existing lease.
If the sale is successful, each apartment owner at Raintree Gardens will get an average of S$1.9 million. The sale is subject to several conditions, including an order of sale by the STB or High Court.
Minority owner objections throw spanner in the works
"For bigger developments, [there is] the probability of some owners filing objections. That's the nature of collective sales," says JLL's Singh. However, there is also a clear legal path that both the majority and minority owners can take to resolve issues.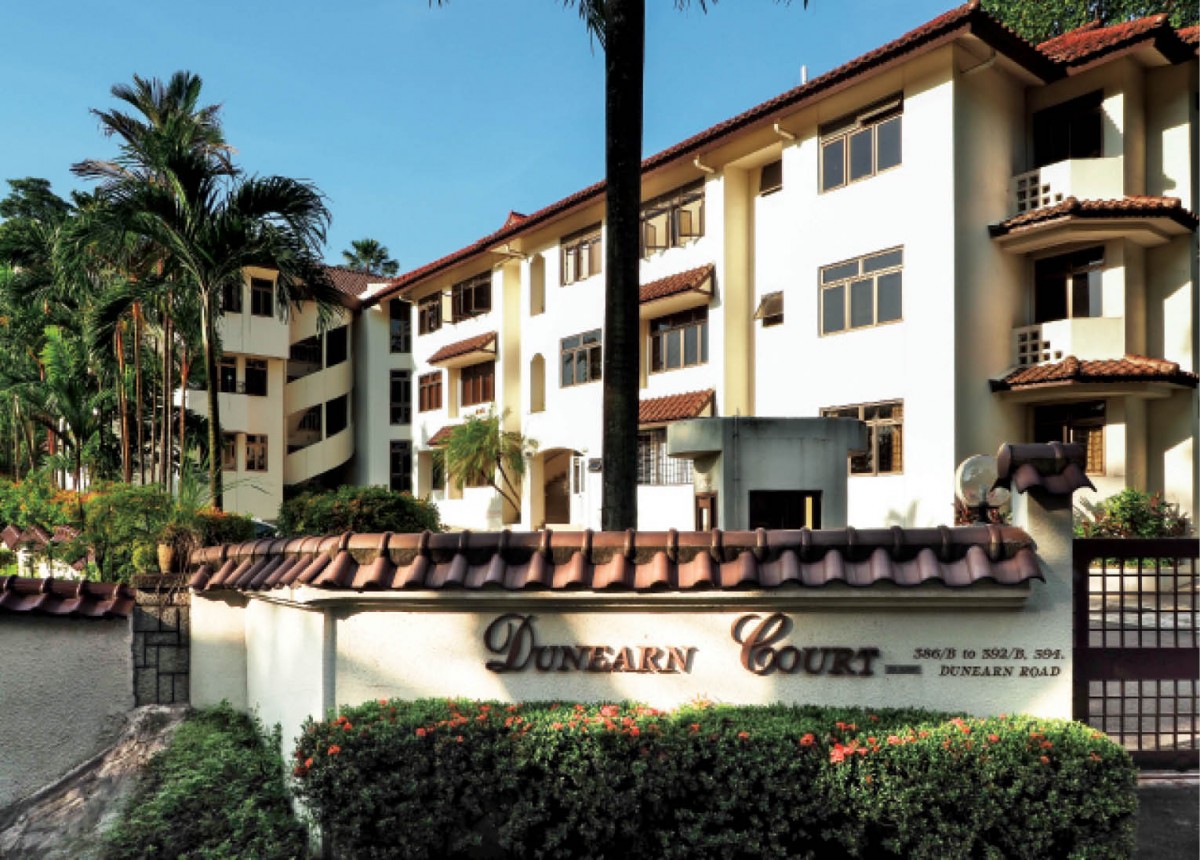 The objections which can be raised by minority owners are also clearly defined. One is if they can prove that the entire collective sale process was not entered into in good faith, and that could include the sale price, method of apportionment, how decisions were made, the conduct of the sales committee, disclosures and conflicts of interest, explains Singh.
A second valid objection is if an owner suffers a financial loss. However, in most collective sales, even an owner who purchased a unit recently and is subject to the Seller's Stamp Duty will still register a gain, says JLL's Singh.
A third objection could be if minority owners are forced into some kind of joint development arrangement with a developer, which rarely happens in a collective sale, he adds.
What has also changed in recent years is the role of the STB, which has been reduced to that of a mediator. When mediation is unsuccessful, the collective sales committee will seek approval from the High Court. At this stage, both parties will have to engage legal counsel to represent them. "They need to be very clear and certain that this is the course they want to pursue because of the legal costs, which the owners will have to pay," says Singh.
Risk factors
The usual time frame for the completion of a collective sale is nine to 12 months. However, a protracted completion period increases the risk for developers as they fear the market could turn against them, says Suzie Mok, Savills Singapore's senior director of investment sales. Therefore, most developers prefer the straightforward route of buying a 99-year leasehold government land site, she adds.
Developers are also mindful of the 15% ­Additional Buyer's Stamp Duty (ABSD) that they will incur if they are unable to develop and sell all the units in a project by the end of the five-year remission period. The ABSD was raised to 15% in 2013 from 10% in 2011 and applies to sites purchased from then onwards. "The ABSD is punitive as it is based on the land cost and will eat into developers' profit margins," says Mok.
In the current market uncertainty, developers also prefer a faster turnaround time, and not be saddled with unsold units. Smaller plots therefore appeal to them, especially those below S$300 million, she notes.
Sandra Ho, deputy head of real estate at RHTLaw Taylor Wessing, agrees. "These smaller sites will be more popular, especially those that are in good locations. Costs will also be more manageable and the projects more saleable," she says.
Privatised HUDC estates — collective sale hopefuls
Savills' Mok reckons Shunfu Ville and Raintree Gardens are attractive to developers given their location relative to available residential sites on the GLS programme. For instance, Shunfu Ville is located in the popular Bishan/Thomson area and just a short walk from the Marymount MRT station on the Circle Line. Raintree Gardens fronts the Kallang River.
Shunfu Ville is the biggest collective sale of a privatised HUDC estate since the sale of the 618-unit Farrer Court nine years ago, for a record-breaking S$1.34 billion. The latter has since been redeveloped into the 1,715-unit d'Leedon by a CapitaLand-led consortium.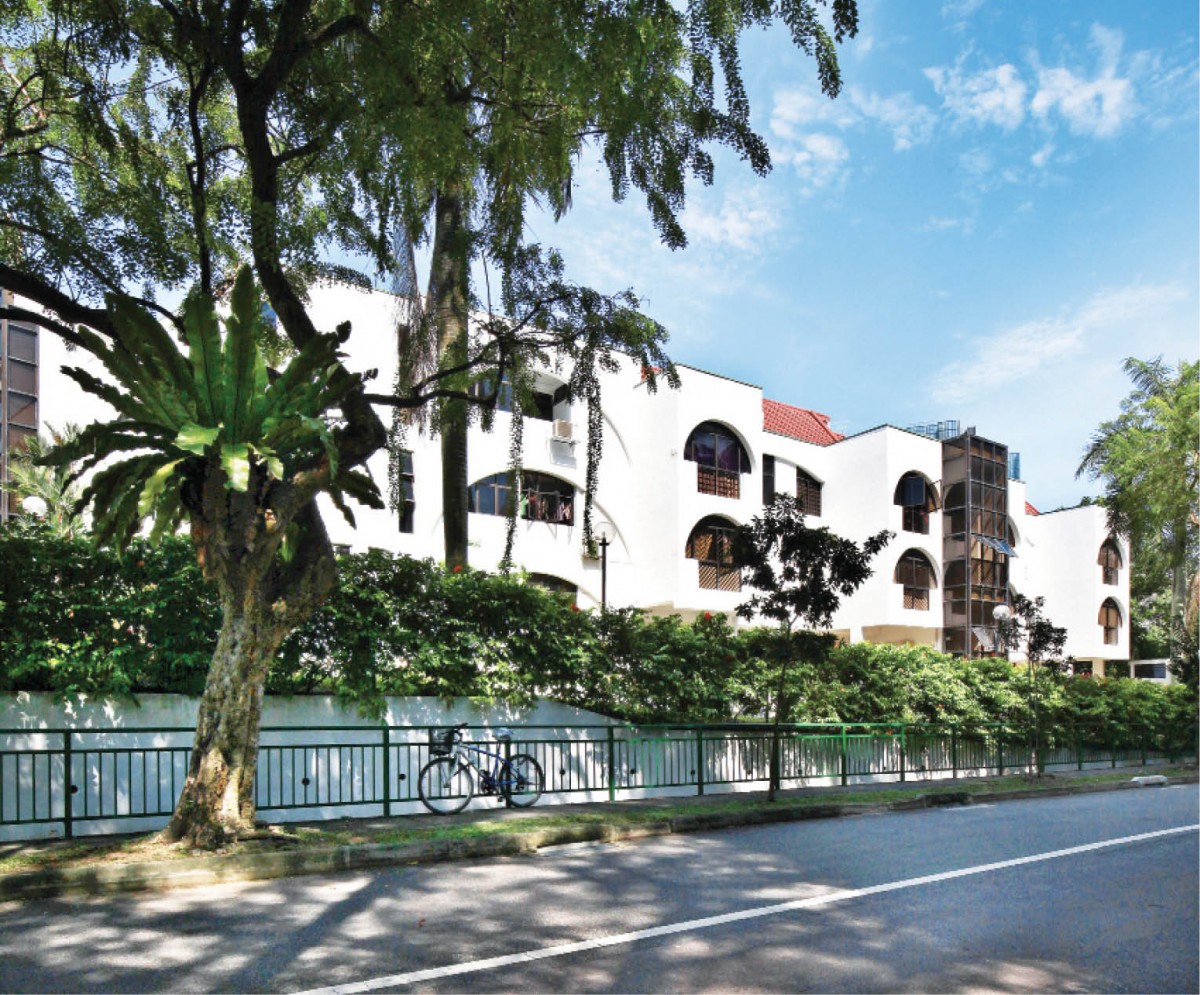 Since 2006, only five of the 18 privatised HUDC estates have been successfully sold en bloc, according to JLL. Apart from Farrer Court, the other four were Gillman Heights (for S$548 million), Waterfront View (S$385 million), Minton Rise (S$342 million) and Amberville (S$183 million). All five were sold during the last collective sale boom in 2006 to 2007.
However, there is no shortage of collective sale hopefuls among privatised HUDC estates. Owners at the 330-unit Eunosville near the ­Eunos MRT station are said to be considering reviving the collective sale process. The collective sale committee at the 560-unit Tampines Court located on Tampines Street 11 is also said to be drafting a sale agreement. Both had attempted collective sales twice.
Attempting a collective sale for the first time is Rio Casa, the privatised HUDC estate with 286 units located on Hougang Avenue 7. The sales committee of the 30-year-old project has appointed Knight Frank as the marketing agent.
Freehold sites in prime districts
In prime District 9, Cairnhill Mansions is considering another collective sale attempt. The 61-unit freehold condo block located on Cairnhill Road was built 53 years ago. It had made four collective sale attempts, the latest in 2014.
Another is the 12-unit Villa D'Este on Dalvey Road, located within the Good Class Bungalow estate of White House Park in prime District 10. The freehold site has an area of 55,480 sq ft and a gross floor area of 49,071 sq ft. The last time Villa D'Este attempted a collective sale was in 2010. CBRE is once again the appointed marketing agent for both Villa D'Este and Cairnhill Mansions.
On its first attempt at a collective sale is the 12-unit Dunearn Court, a freehold apartment block on Dunearn Road in prime District 11. Developed by Lian Hup, the property was completed in 1993.
One Tree Hill Gardens, a low-rise project with just 13 units, will also be attempting its maiden collective sale. The three-storey low-rise freehold development was completed in 1988 and is located on One Tree Hill, just off Grange Road in prime District 10. Knight Frank is the appointed marketing agent for both Dunearn Court and One Tree Hill Gardens.
While some developers may have sufficient inventory in the prime districts, others may not have any, especially new developers from mainland China and Hong Kong, says CBRE's Lake. "We anticipate there will still be developers willing to pay good prices for prime land," he reckons. "Interest level from Hong Kong and mainland Chinese developers are at an all-time high."
The heightened interest in Singapore property could be owing to a number of factors, including more punitive property cooling ­measures introduced in Hong Kong effective from Nov 5, and in major cities in China such as Guangzhou and Shenzhen last month.
Lake points to the recent close of the ­tender for the Central Boulevard white site. Partici­pants include Hong Kong property giants, ­Cheung Kong Property Holdings and Hongkong Land in a JV and Great Eagle Group in a JV with Singapore's CapitaLand. Tang City Properties which originated from Hong Kong, and mainland Chinese developer Guangzhou R&F Properties participated in partnership with OUE. Besides Guangzhou R&F ­Properties, ­other mainland Chinese developers who participated in the tender include Nanshan Group, which triggered the launch of the site in August and Yanlord Land.
In December 2012, Hong Kong's Swire ­Properties bought all 12 units in the four-storey Hampton Court at Draycott Park in Singapore. The purchase price of S$155 million ­translated to S$2,526 psf ppr, inclusive of an estimated development charge of S$22.3 million. In terms of land price, it is just S$1 psf ppr higher than the S$2,525 psf that Malaysian group YTL paid for Westwood Apartments (now the upcoming 77-unit 3-Orchard-by-the-Park) in November 2007. Lake, who brokered the sale of ­Hampton Court, sees returning interest in such freehold sites in the prime districts.
No collective sale boom just yet
Quite a number of sites are concurrently kick-starting the collective sale process, says Ian Loh, head of investment and capital markets at Knight Frank. "But realistically, the challenge for developers will still be the absolute price," he adds.
While sentiments among owners has certainly received a boost, Loh does not foresee another collective sale boom in the making as the global economy remains relatively weak. He projects collective sale deals in the next year or two to be around S$1 billion to S$1.5 billion.
Ho of RHTLaw Taylor Wessing agrees. "No upturn is expected in the near future," she says. "The next upturn would depend on developers' appetite as well as the next surge in renewal of older buildings."
Cecilia Chow is editor of The Edge Property Singapore.
This article first appeared in The Edge Property Singapore, a pullout of The Edge Singapore, on Nov 14, 2016.