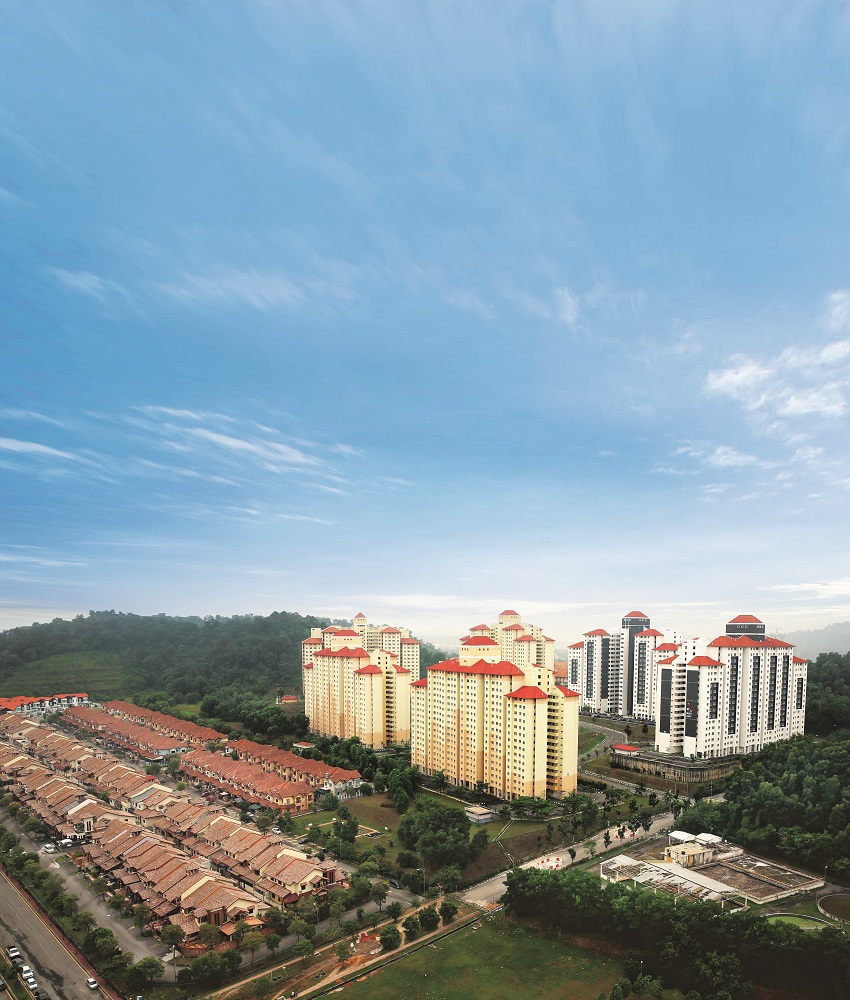 BANDAR Kinrara in Selangor is akin to the piece of puzzle connecting Puchong, Selangor, and Bukit Jalil, Kuala Lumpur. Its easy accessibility and affordability, especially in the early days of its development, have made it popular among homebuyers.
I&P Group Sdn Bhd, the master developer of Bandar Kinrara, started with Bandar Kinrara 1 (BK1) in 1991 and gradually expanded up to Bandar Kinrara 9 (BK9).
Bandar Kinrara is strategically located 25km away from Kuala Lumpur city centre and Cyberjaya, 30km away from Putrajaya and 8km from Bandar Sunway.
It can be accessed through the Shah Alam Expressway (Kesas), Bukit Jalil Expressway, Lebuhraya Damansara Puchong (LDP), Maju Expressway (MEX), New Pantai Expressway (NPE) and Jalan Puchong.
Early projects in Bandar Kinrara were mostly landed homes consisting mid-range 1 and 2-storey houses. As the working population grew, non-landed residences were introduced, especially low to medium-cost ones, including Kenanga Apartment, Sri Tanjung Apartment and Merak Apartment.
Knight Frank Malaysia managing director Sarkunan Subramaniam describes Bandar Kinrara as a well-planned integrated township, albeit with a conventional design. It offers a mix of commercial shophouses within residential areas and other amenities such as schools, recreational parks and places of worship, making the area a comfortable place to live.
"A developer's good reputation is also an assurance of capital appreciation. It's a highly populated township with a good sales and rental market," he says.
Great capital appreciation
In terms of capital appreciation, Michael Choy, senior real estate negotiator of Reapfield Properties Sdn Bhd, says prices of some landed residential properties in Bandar Kinrara have more than doubled from six years ago, while high-rise properties are also seeing steady price growth in the past three years. The hike in prices of landed homes has made high-rise properties more attractive to homebuyers.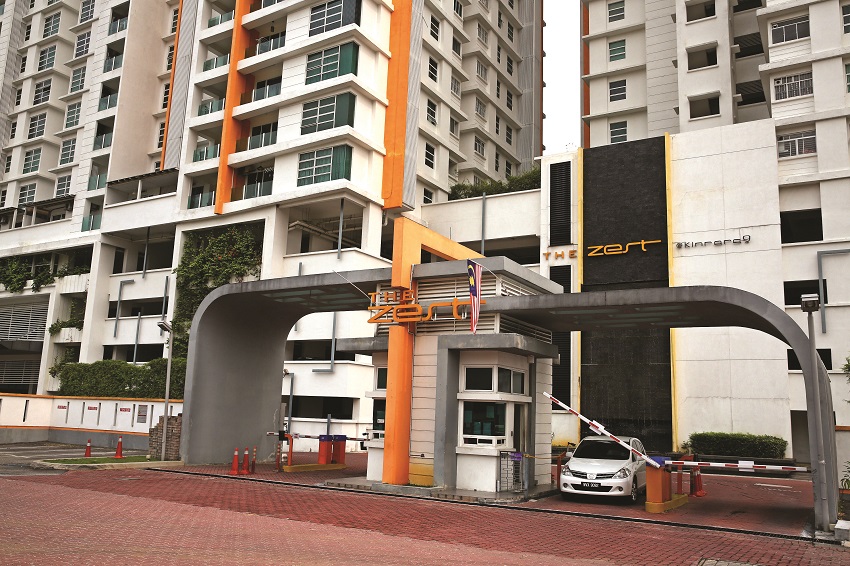 "As an example, a 2-storey house in Qaseh at BK8, with a size of 24ft by 70ft, is going for RM1.5 million!
"So, for people who can't afford it, they may shift their focus to high-rises, which are more affordable," he says.
In an analysis of transactions of non-landed residential properties by theedgeproperty.com covering areas from BK1 to BK9 as well as the neighbouring areas of Taman Kinrara and Taman Bukit Kuchai, the average price in 2013 was RM248.50 psf (pls confirm), compared with RM234 psf in 2012. As at 3Q2014, the highest average transaction price recorded was RM309 psf.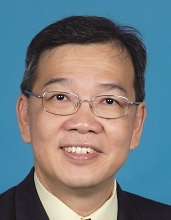 Choy says there is demand for low and medium-cost apartments, especially those in the price range of RM110 to RM380 psf, such as Enggang Apartment, with a built-up of 700 sq ft and selling for RM80,000, and Merak Apartment, with a built-up of 860 sq ft and selling for RM320,000, as shown in transactions in the past 12 months.
However, he notes that newer condominiums with facilities in the higher price range of RM450 to RM600 psf are also seeing rising demand, resulting in strong capital appreciation.
He cites as example the smallest units at The Zest in BK 9 with a built-up of 1,191 sq ft, which were selling for RM230,000 during the launch in 2008. One of these units was sold for RM650,000 this year.
Incoming non-landed housing supply includes 8 Kinrara and Duet Residence. 8 Kinrara, an integrated development comprising retail and residential units by I&P, was launched in 2013 at an average price of RM600 psf, according to Choy. The project offers 35 storeys of residential units and shopoffices in one block. It consists of 236 serviced apartments with built-ups of 623 to 2,483 sq ft. The development is expected to be completed by 2018. Three storeys will be allocated for shopoffices, and the rest will be residential units.
Duet Residence, which is located in BK6, is developed by Bandar Kinrara Properties Sdn Bhd. The 1.91-acre project comprises two blocks — 23 and 21 storeys — with a total of 232 units. The built-ups are between 1,029 and 2,596 sq ft. Duet Residence is slated for completion by end of this year.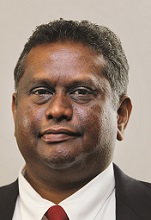 According to Montprimo Sdn Bhd, the marketing agent of Duet Residence, the remaining 20% of units for sale are now priced at an average RM635 psf, compared with RM500 psf during its launch in 2013.
Currently, there are only three parcels of vacant land left for residential developments in Bandar Kinrara, which Choy says, may see I&P launch additional blocks of serviced apartments near the Giant hypermarket and 8 Kinrara. The selling price is expected to be RM700 psf, he adds.
Knight Frank's Sarkunan notes that the prices of low and medium-cost apartments in Bandar Kinrara have been growing in tandem with the rise in prices of new launches.
"The existing landed residential properties in the affordable range are generally dated and require maintenance and renovations, which may increase the cost for future buyers. Thus, current buyers are likely to look for high-rise dwellings due to affordability issues as well as better returns," he says.
TPE Realty negotiator Belinda Lim, who is familiar with the area, concurs. "Most low to medium-cost high-rise homes here are freehold and less than 15 years old. This is one of the reasons homebuyers and investors are interested in Bandar Kinrara's high-rise properties."
She says most condominiums and apartments are located in BK2 and BK3. Property prices in newer areas, such as BK5 and BK6, are higher than in the older areas such as BK1 to BK4.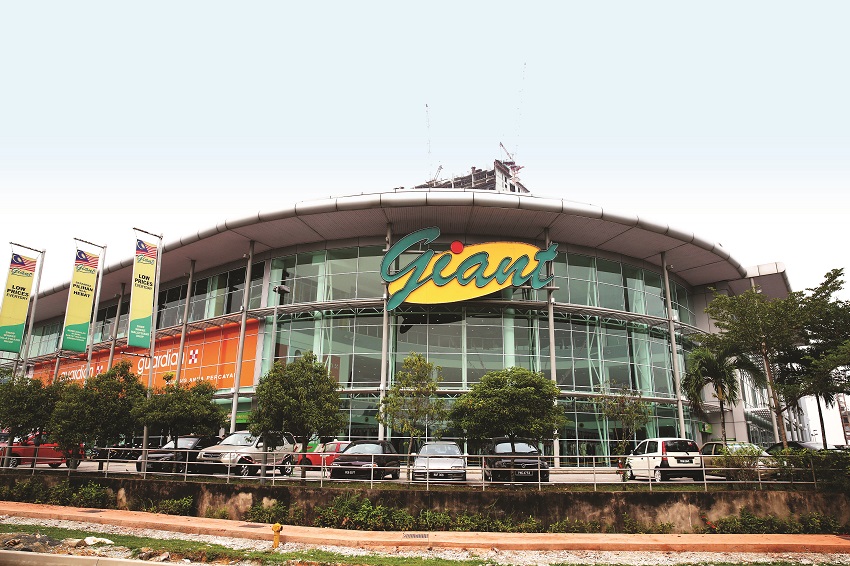 In terms of rental yields, property agents concur that those who bought the low to medium-cost apartments in Bandar Kinrara 5 to 10 years ago, have enjoyed good yields. According to Choy, the rental yields are between 5% and 6%.
He notes that the rents of high-rise residences in Bandar Kinrara are mostly below RM1,000 per month, and this is drawing strong interest from those looking for affordable accommodation.
"It is easier to rent properties below RM1,000 [per month] due to affordability and the rising cost of living. With a budget of around RM220,000, investors can get a medium-cost unit and rent it out for RM850 [a month]. That will generate a yield of around 5%, which is higher than fixed deposit rates," Choy explains.
Currently, the average monthly rent for older medium-cost apartments range from RM600 to RM750, while newer ones are fetching RM1,000.
However, for new launches that exceed RM500 psf in price, Choy notes that the rental yield will not be as attractive as the older ones.
Next growth catalysts
While Bandar Kinrara properties have experienced strong capital growth over the years, Sarkunan says the price growth of high-rise residential properties is expected to moderate due to incoming supply in and around the township. The current tight financing conditions and uncertainties in the economy and property market may affect price growth as well.
According to him, future supply, including projects under construction — Duet Residences (233 units), 8 Kinrara (236 units) and The Linq at Kinrara Uptown (684 units of serviced apartments) — are slated for completion by 2018.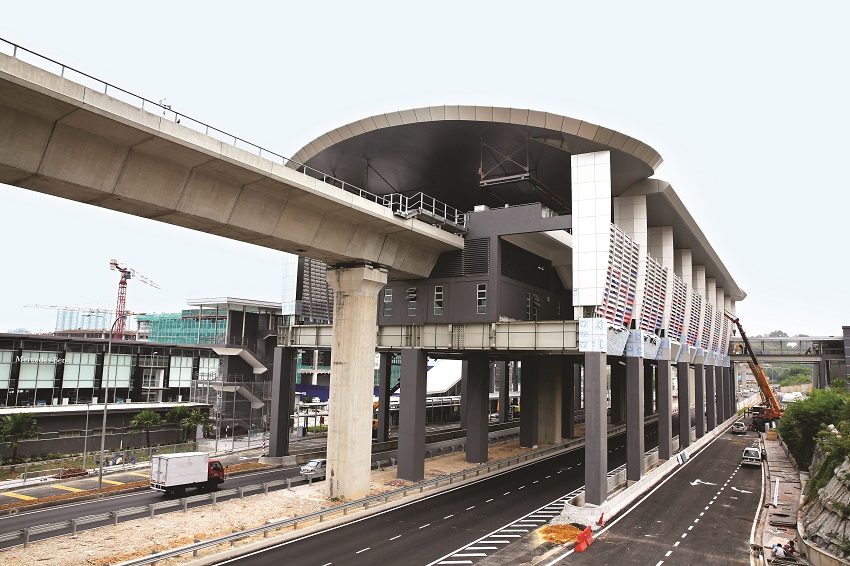 "The existing and impending supply of high-rise residential units will create a more competitive rental market that favours tenants. This may inevitably reduce rental yields going forward, with tenants spoilt for choice," says Sarkunan.
He notes that stratified homes in neighbouring residential areas, such as Bukit Jalil, Pinggiran Putra and Seri Kembangan, are competitively priced and may put pressure on price growth as well.
"Some of the projects under construction, particularly those under the DIBS (Developer Interest Bearing Scheme) where low downpayments were required for property purchases, may see the soon-to-be-completed units put up for sale at competitive prices amid the challenging property market conditions," he adds.
TPE Realty's Lim is also cautious of the near-term price movement, especially of the newer projects if market sentiment remains sluggish.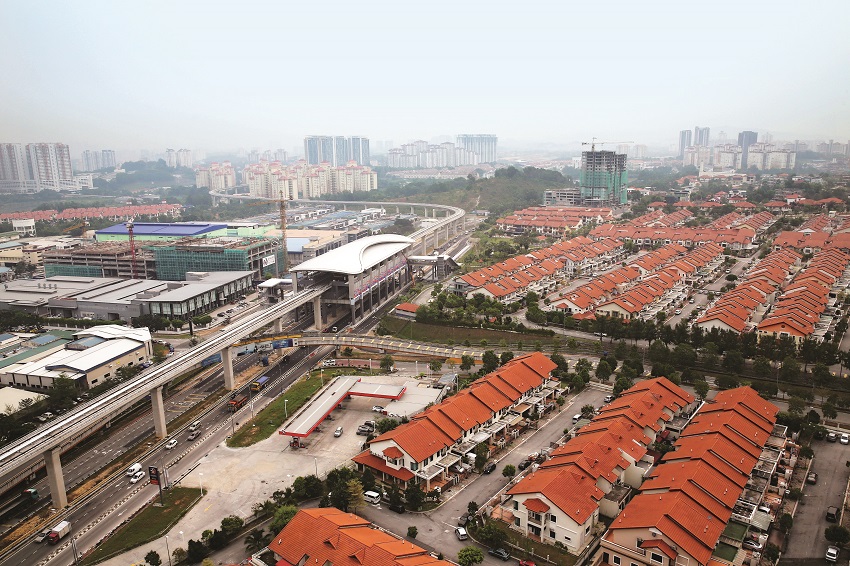 "Investors who have purchased the apartments or condominiums five years ago or earlier are enjoying good rental returns. However, for recent buyers, they may face difficulties in getting tenants or the rent may be insufficient to cover their monthly instalments," she says.
However, Reapfield's Choy says although transactions are few, demand remains strong as the number of enquiries for Bandar Kinrara properties has not let up. "People still want to buy, but affordability is their main concern."
He notes that in terms of pricing, Bandar Kinrara tends to be a market follower as it relied on growth in neighbouring townships, such as Puchong, Bukit Jalil and residential areas along Jalan Puchong, for leads.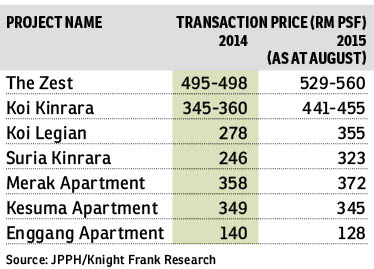 "In order to grow further, Bandar Kinrara needs new catalysts. The light rail transit (LRT) extension project and Bukit Jalil City development could be the drivers for future growth," he says.
The LRT extension project for the Ampang Line, which starts from the Sri Petaling station, passes through Kinrara before ending in Putra Heights. There will be two stations in Bandar Kinrara — Alam Sutera and BK5.
The Alam Sutera station is located in between BK1 and BK9, about 10 minutes' walk from The Zest, and the BK5 station is located in between BK2 and BK5, right in front of the Giant hypermarket and 8 Kinrara. The distance from the two stations is 3.5km.
Bukit Jalil City is just 5km away from these two locations. The 50-acre integrated development, a collaboration between Malton Bhd and Kuala Lumpur Pavilion Sdn Bhd, is slated for completion in 2019.
The project has four major components, including a two million sq ft Pavilion Bukit Jalil shopping mall (also known as Pavilion 2) and The Park Sky Residence, which comprises 1,098 serviced apartments, 444 units of 2 and 3-storey shoplots and 3 and 5-storey retail offices. Although the market is cautious in the near term, reflecting the current economic conditions, the real estate agents and consultant believe that with good fundamentals, Bandar Kinrara's maturity as a residential development is well poised for the next phase of growth in the future.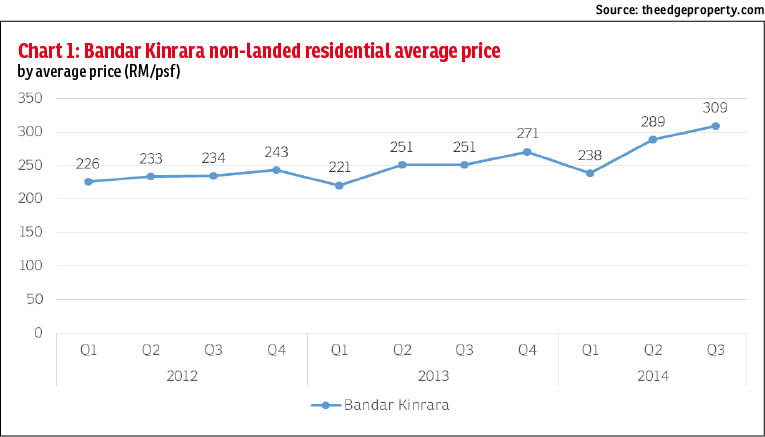 This article first appeared in The Edge Property pullout, on Sept 25, 2015. Download The Edge Property for free.