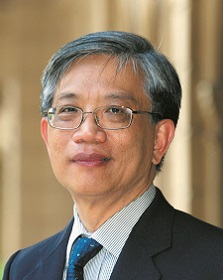 KUALA LUMPUR (Jan 8): It looks to be another challenging year for the property market, especially the residential sector. However, Henry Butcher (M) Sdn Bhd COO Tang Chee Meng expects the sector to see some improvement in the second half.
However, C H Williams Talhar & Wong Sdn Bhd managing director Foo Gee Jen is pessimistic about the property market. "Our position is 'cautious'. We do not expect the landed residential sector to be stimulated much in 2016."
Tang and Foo will be presenting papers on "Non-landed Residential Market Performance and Outlook" and "Landed Residential Market Performance and Outlook" respectively at the 9th Malaysian Property Summit (9MPS) in Kuala Lumpur on Jan 20.
The event is being organised by the Association of Valuers, Property Managers, Estate Agents and Property Consultants in the private sector of Malaysia (PEPS). The Edge is the media partner.
Tang attributes the decline in transaction volume in 2015 partly to the enforcement of property cooling measures. "Although we saw an increase in interest in the second half, it was not significant."
The implementation of the Goods and Services Tax (GST) also impacted the property market as investors adopted a wait-and-see approach. "Although residential properties are tax-exempt rated, investors were still cautious as they were uncertain about the direction of the property market post-GST," Tang remarks.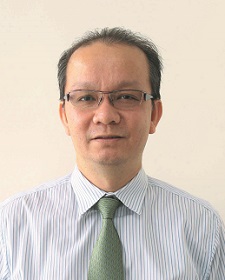 He does not foresee any significant decline in transaction volume or any drastic drop in house prices this year. However, he says developers will make some adjustments to boost sales in a slow market, such as a refocus on landed homes, smaller units and affordable homes.
"I believe that the residential property market will continue its slow pace going into the first half before recovering slightly in the second half," he says.
Foo believes the landed residential market will worsen this year. "New upper-income households looking for new homes are dwindling. Existing upper-income households are likely to postpone upgrading decisions or invest offshore."
However, he says keen house buyers may have more opportunities to buy at below market value.
He adds that there are a few bright spots such as new areas located farther away from the city centre but near proposed MRT stations and highways. He cites Sungai Buloh and Serdang.
Tang says the non-landed residential segments in the Klang Valley, Penang Island and Medini Iskandar in Johor will continue to be popular. "Sensibly priced properties are expected to sustain interest even in a weak market."
Click here for more details about the 9th Malaysian Property Summit 2016 and to download the registration form.
Click here to win a ticket worth RM1,088 each to the 9th Malaysian Property Summit 2016.
This story first appeared in The Edge Property pullout on Jan 8, 2016, which comes with The Edge Financial Daily every Friday. Download The Edge Property here for free.