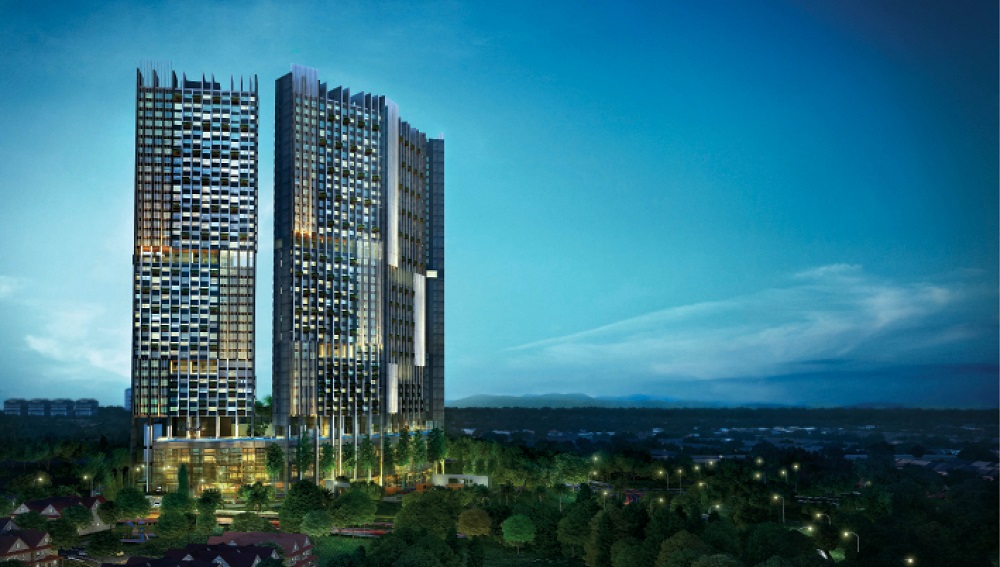 In a soft property market where product launches are being halted or postponed, Thriven Global Bhd is bucking the trend. Its managing director Ghazie Yeoh Abdullah declares: "I have a habit of doing property development in a distressed market because firstly, there is a lack of competition [as other developers hold back].

"Secondly, we can get the best construction prices. For example, when we awarded the contract for substructure works for our project Lumi Tropicana, the eventual cost was 15% lower than our initial budget. It was a very good contractor with a good track record. During this period, contractors are looking for good projects and paymasters. This market is ideal for Thriven because we can transfer the cost savings to our buyers."

Formerly known as Mulpha Land Bhd, the company changed its name to Thriven Global Bhd , in June this year to reflect its new leadership and corporate vision. Its board of directors now includes Ghazie; non-independent executive chairman Datuk Fakhri Yassin Mahiaddin; non-independent executive director Datuk Low Keng Siong; independent non-executive directors Lim Kok Beng, Lt Col (R) Abdul Jalil Abdullah and Henry Choo Hon Fai; and non-independent non-executive director Lee Seng Huang and his alternate, Lee Eng Leong.
New offerings
As part of its new management and business model, Thriven has created two brands with separate market segments — the Enesta Series with affordable housing, and the Lumi Collections with affordable luxury homes. These brands will be available in its upcoming projects. Two are being built in Petaling Jaya — one opposite the Tropicana Golf & Country Resort and the other in Section 13 — and another two in Kepong and Bukit Tunku in Kuala Lumpur.

Thriven plans to launch projects with a combined gross development value (GDV) of RM1.8 billion over the next 18 months, says Ghazie, and is also tentatively looking to venture into the international market, especially the Middle East, where he worked for five years. He adds that Thriven is open to undertaking projects for other developers after completing its own.

Currently, the Enesta Series homes are available in Thriven townships in Desa Aman in Kedah and Taman Bukit Panchor in Penang. It is now focused on growing the Lumi Collections.

Thriven has four divisions — property development, property investment, hospitality and lifestyle retail, and facility management.

"The property development division generates lump sum revenue and profit while the remaining divisions generate constant recurring income for the company. It is important to balance these businesses [among one another]. In the next five years, we hope to get 70% of our revenue from property development, and 30% from recurring income. Property development will be the major revenue contributor."

For its property investment division, Thriven retains commercial properties in its own projects and rents them out. Its facility management division provides housekeeping and maintenance services while its hospitality and lifestyle retail division offers hospitality services and rental management for properties in the Lumi Collections.

"Return on investment is something very important to show buyers regardless of the sector [the properties fall under]. The hospitality and lifestyle retail division as well as the facility management division will put us in a different league, as they allow us to provide a one-stop service centre for the whole lifecycle of a property, from commencement to development and subsequently completion," Ghazie explains.

Thriven is one of the few developers that manages the properties it builds, and its subsidiary Eco Green Services handles its facility management division. Eco Green currently manages the completed projects Raintree Residence and Enclave Bangsar, in Kuala Lumpur.

Thriven aims to make Lumi Collections a full-range hospitality management brand, not unlike the Fraser Hospitality chain. "Not only will it provide recurring income for the company but it will also manage our own developments and grow to become the next Fraser," Ghazie says.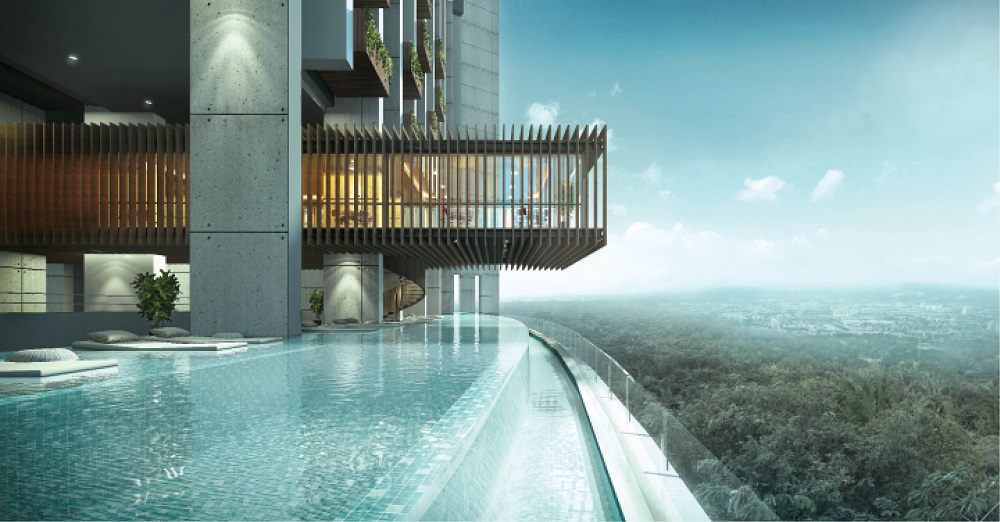 The first of the Lumi Collections
Lumi Tropicana is the first project launched under Lumi Collections. Its first two towers, called Play and Action, house a total of 368 units and are open for registration. The two towers have a combined GDV of RM360 million.

The 6.4-acre leasehold Lumi Tropicana will have four 31-storey residential towers and a combined GDV of RM850 million. It is located directly opposite Tropicana Golf & Country Resort in Persiaran Tropicana.

Thriven acquired the land in Tropicana in December 2013 for RM115 million. Ghazie says the project's GDV was RM740 million, and has since risen to RM850 million. Lumi Tropicana will have retail and soho (small office/home office) sections in its podium. The former, Lumi Marketplace, measures 62,000 sq ft, while Lumi SoHo will offer 62 units of between 753 and 764 sq ft in built-up area.

Ghazie says Lumi Tropicana has received RM308 million worth of bookings its sales gallery was opened on Nov 9. "We believe we will be able to convert 70% of the registrations," he adds.

The residential component of Lumi Tropicana offers 744 serviced apartment units in 2 and 3-bedroom configurations. There will be six units per floor served by three lifts in each of the four towers.

Priced at an average of RM900 psf, they have a built-up area of between 862 and 2,218 sq ft. All units are provided with fittings, such as kitchen cabinets, storage cabinets and wardrobes. The maintenance fee and sinking fund have been fixed at 33 sen psf.

"As we classify [Lumi Tropicana] as 'affordable luxury homes', a majority of the units are below RM1 million. We select materials that are cost-effective, like marble and granite. We don't offer penthouses because we don't think they are a good investment option," says Ghazie.

About 32% of the land in Lumi Tropicana will be dedicated to greenery is a bid to win Gold certification on the Green Building Index.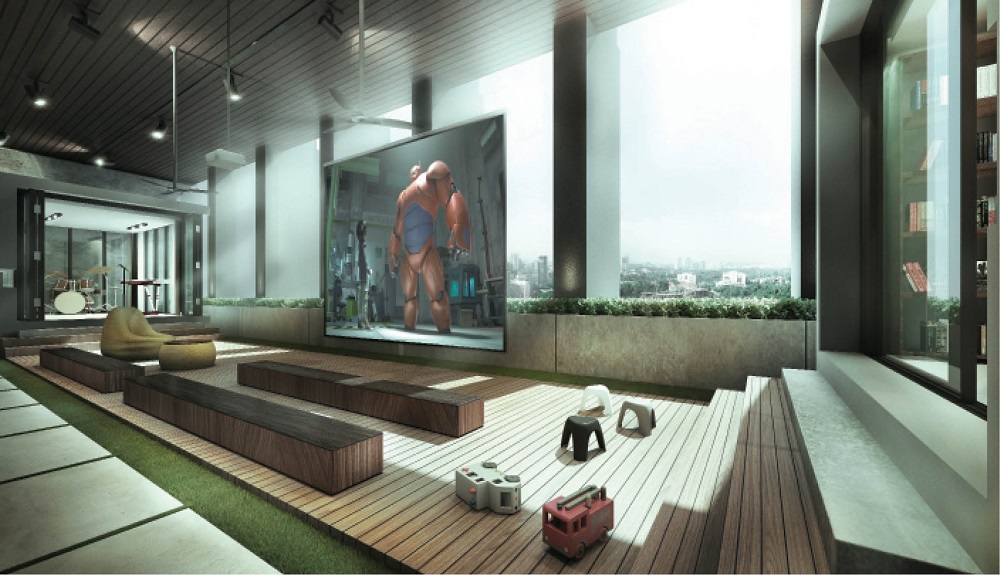 Each tower will have its facilities suited to its needs. For example, Play Tower will have a fully equipped music room, theatre, study room and children's jungle gym while Action Tower will have a squash court, and table tennis and pool tables.

A third block — Wellness Tower — will have a self-spa facility, gym, and yoga and pilates areas; and the Business & Lifestyle Tower will have a fully equipped conference room, meeting room, wine and cigar lounge and 'sky dining facility'.

There will also be a separate three-acre deck with over 50 facilities, including a futsal court, badminton court, rock-climbing wall and jogging track.

"There will also be the longest swimming pool — at 190m — in Asia. It will face a golf course and beat the 150m swimming pool at Marina Bay Sands," Ghazie says.

Thriven will open the Lumi Tropicana sales gallery to the public on Nov 27. The official launch is in March next year, when the third tower is opened for sale. Ghazie is confident the project will sell out despite the poor current state of the property market.

"We are cautious but at the same time we are optimistic, because at the end of the day, location is very important. We don't have many projects but those that we do are ideally located, with public amenities such as grocery stores, government schools, international schools and public transport," he says.

Thriven is looking at 3% net rental yield per annum and believes the project will achieve a minimum of 10% capital appreciation upon its completion in four years. Ghazie says the Lumi Collections' hospitality and lifestyle retail division will make it hassle-free for investors to rent out their units.

"We believe the project will hit a minimum 10% capital appreciation upon completion because we are affordably priced compared with other projects in the surrounding areas," he says. "Tropicana Gardens (located about 1km from Lumi Tropicana) is fully sold. With an LRT3 station at their doorstep, the units are priced at RM1,100 psf net. Our price is averaging at RM900 psf and we also have an LRT3 station — that alone constitutes at least 10% value appreciation. That's what we always do because we believe in leaving some money on the table for buyers."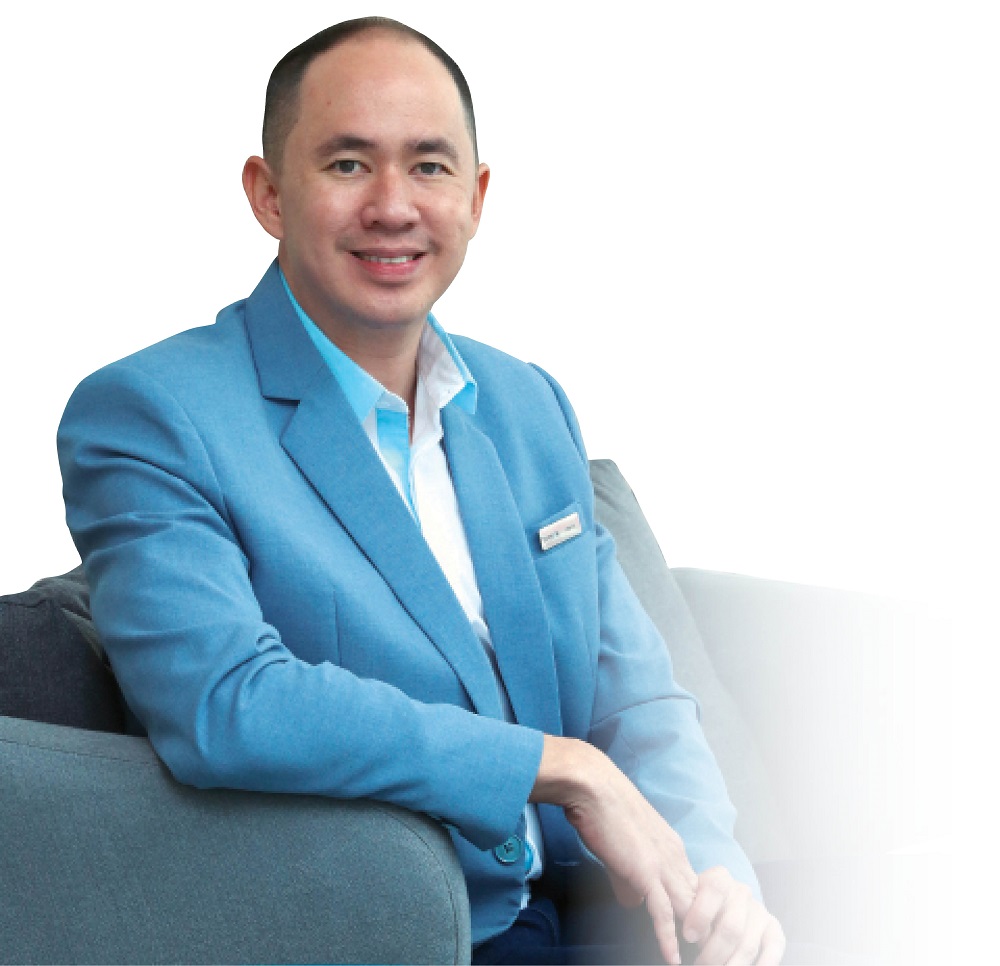 A launch in Kepong and to the north
After Lumi Tropicana, Thriven plans to launch Lumi Section 13 in the fourth quarter of next year (4Q2016). With a GDV of RM310 million, the project will be developed on two acres of leasehold land acquired from Mulpha International Bhd and a 42-storey tower that houses 310 serviced residences.

In the same period, Thriven will launch Enesta Kepong, which will sit on two acres of leasehold land and consist of rumah mampu milik (affordable homes), serviced apartments and a commercial component. The RM250 million development is a joint venture between Amona Group of Companies and Thriven, which is the majority shareholder.

There will be 250 units under the scheme, of which 160 were recently balloted. The construction of the rumah mampu milik will commence in 2Q2016.

The serviced apartment component will have 250 units of between 957 and 1,100 sq ft and cost RM500,000 each. There are also eight lots of 3-storey commercial space, which the developer will retain for recurring income.

"In Malaysia, our focus for the next three years are the central and northern regions," Ghazie says. "We branded Desa Aman in Kedah into the Enesta Series and we saw a big turnaround. Currently, Desa Aman is one of our cash cows, strongly boosting the cash position of the company."

Next year, Thriven will launch RM41 million worth of projects in Desa Aman alone, of which 128 acres of 144.4 acres are still to be developed.

With all these projects in place, Thriven aims to generate RM185 million in FY2016 (ending Dec 31) and RM500 million in FY2017.

"Our revenue is small now because we were previously a subsidiary of Mulpha International, so we didn't use progressive billings. We recognise earnings only upon the completion of projects," Ghazie says. "Next year, we are revising to progressive billings like other property developers and we project our revenue to hit RM185 million.

"That's where the challenge lies. In 2018 and 2019, it will be time for us to retain our revenue [which would be RM500 million], reach a fiscal plateau and then go up again with new projects via strategic joint ventures or direct land acquisitions."

Ghazie remains optimistic on the local property market. He says foreign investors will be attracted by already-low prices that will become even more attractive because of the weak ringgit. "Malaysian properties are highly sought after because this is still a young nation. Local ownership is still quite low, so at the end of the day, the problem is how we can provide an affordable scheme."

He points out that bank loan approvals remain a challenge, even if the demand is there. "The bottom line is that my products are fully sold but they are sold three times, meaning the deals close only with the third buyer. We have learnt from our experience and we have this queuing system. Each unit has a second buyer following behind, so when the first buyer falls out, the second buyer comes up."