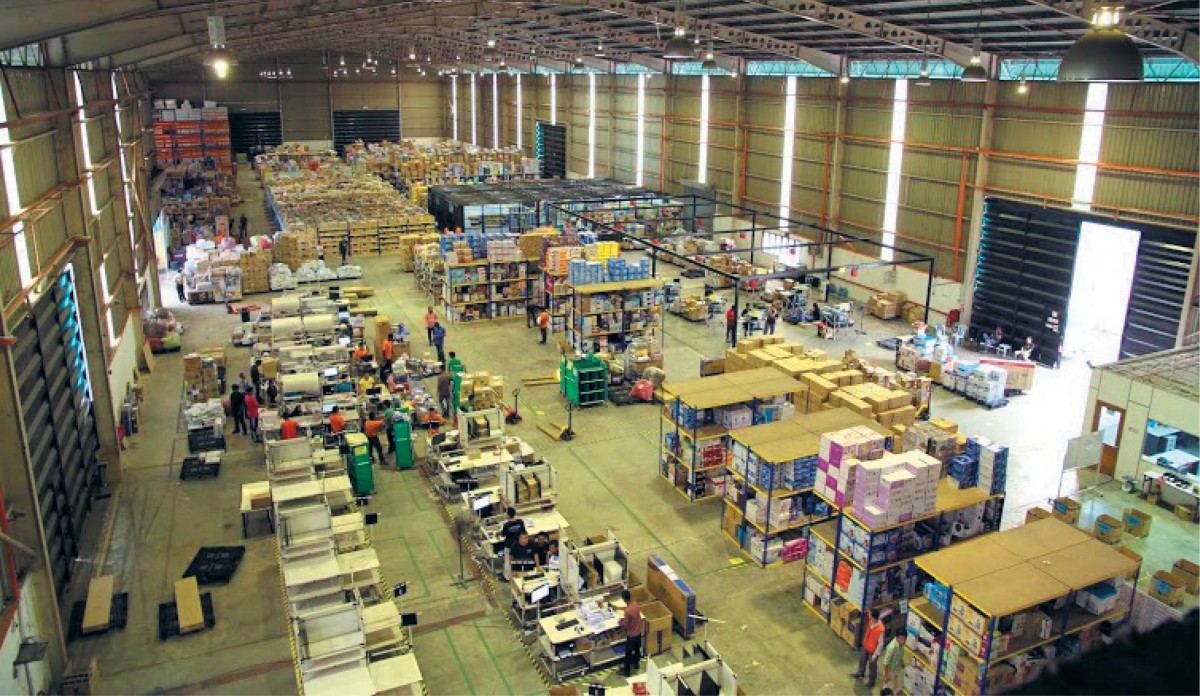 SINCE its emergence in the 1950s, the internet has grown into a juggernaut, changing the way we do practically everything, from finding a partner to buying everyday items like groceries and electronic appliances.
It is even seen as a way to deal with slow market conditions. For instance, Malaysia Retail Chain Association president Datuk Liaw Choon Liang advised retailers "to be more innovative and tap the potential of e-commerce amid challenging market conditions ahead", The Edge Financial Daily reported on March 3.
The technology is so disruptive that it has had a substantial impact on the property markets in more advanced e-commerce countries.
CBRE India's 2014 report, "Online retail: Driving realty", states that the warehouse and office sectors have been positively impacted, particularly in the logistics, infrastructure and office space.
E-commerce has had a presence in the subcontinent for more than 15 years and it saw significant growth in the last two years.
"In the logistics sector, the focus has been on fulfilment centres, warehouses and downstream parcel and sortation centres equipped with state-of-the-art technology and modern warehousing practices," says the CBRE report.
In 2014, e-commerce contributed to a take-up of about 1.7 million sq ft of warehouse space across major cities, such as Mumbai, Chennai, Bangalore, Kolkata and Delhi NCR, it adds.
"While warehousing has been a key beneficiary of the e-commerce boom, ripples have also been felt in the office space market. By end-2014, about 3.5 million sq ft of office space had either been leased or was in various stages of negotiation by e-commerce firms across the country, a growth of more than 400% year on year," the reports says.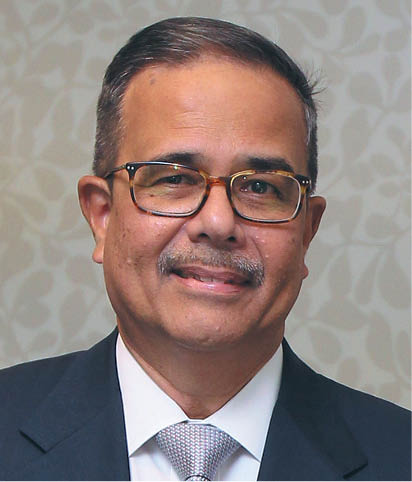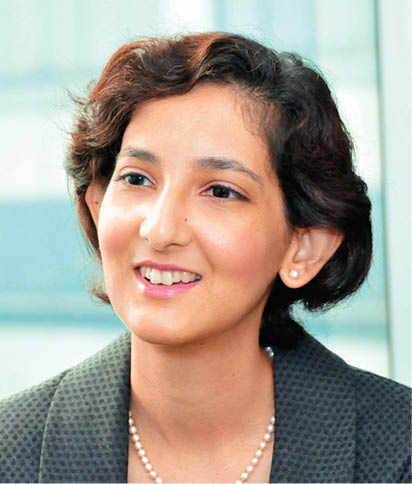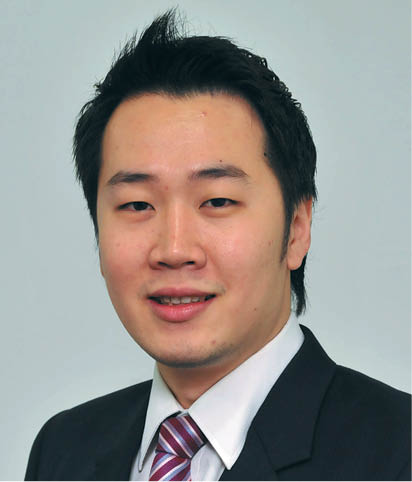 Financial technology, or fintech, is another form of e-commerce, defined by Investopedia as "any technological innovation in the financial sector, including innovations in financial literacy and education, retail banking, investment and even crypto-currencies like bitcoin".
This growing business has resulted in a strong demand for office space. Fintech start-ups require a different type of office space. "Their property requirements differ from traditional financial service occupiers, necessitating landlords to rethink typical floor sizes, fit-out, lease lengths, rents and ancillary services," says a CBRE Central London Office report published last September.
Malaysia's opportunity
E-commerce in Malaysia is growing, but there has been little impact on the leasing of office and warehouse space by e-tailers as yet.
Although retail sales from e-commerce is small — making up less than 5% of total sales, according to Deloitte Consulting Malaysia executive director Kavita Rekhraj — some companies are taking steps to cater for future growth in view of its potential.
"Many of the leading logistics, distribution and warehousing players are seen to be increasing their warehousing capacity. These include Century Logistics and Tiong Nam Logistics Holdings, which are building multi-storey warehouses of up to one million sq ft. SingPost's acquisition of Axis Plaza in Shah Alam in 2014 also supports the growth potential of e-commerce in the country," says Kavita.
Knight Frank Malaysia executive director for capital markets Allan Sim says, "With regard to warehouses, we understand that a few aggressive e-commerce companies are looking to increase their facilities to at least twice their current capacity, to nearly 200,000 sq ft. We also understand that they have plans to double that capacity in the next three to five years.
"When it comes to offices, many e-commerce companies, especially those in the services sector, are occupying Grade A space in the city centre, taking up an average space of 20,000 sq ft, at rents of RM6.50 to RM8 psf per month. Many of the smaller players are scattered around the city, occupying offices of between 4,000 and 6,000 sq ft, which have lower rents of RM3 to RM5 psf per month."
Sim's colleague, executive director for corporate services Teh Young Khean, says e-commerce companies "prefer office buildings with good infrastructure such as fibre-optic networks and which have the ability to host their servers and supporting amenities like security, apart from being close to public transport and easy access to food and banking outlets".
As online sales grow, industrial properties are expected to draw more attention.
"From the real estate perspective, it's more a matter of how the space is used, and in this case, the winner is the industrial real estate sector," says Area Management Sdn Bhd chairman Datuk Stewart LaBrooy. "It's much more efficient and cheaper to spend real estate dollars on distribution centres than on retail space. Stores of the future will have different footprint sizes. Retailers are configuring their stores so that they don't need so much space for inventory."
Area Management is a regional private equity firm specialising in industrial and institutional real estate development and management. It provides real estate advisory services to institutional clients and due diligence services to institutions acquiring corporate real estate and is currently developing a 1.5 million sq ft inner city distribution hub in Ampang, Selangor.
LaBrooy notes that e-commerce organisations will seek out warehouse and distribution spaces based on specific criteria to ensure their businesses are not impeded.
"Many companies in the e-commerce sector are searching for space that can meet heavy power requirements and have high clear heights, in addition to being centrally located. They are becoming more specialised and less generic in design as well. With same-day delivery models becoming increasing popular, companies will continue to invest in industrial properties located near their clients or major transport facilities," he says. "Overall, we expect the industrial real estate sector to continue to transform and lead the way, with e-commerce as its main driver."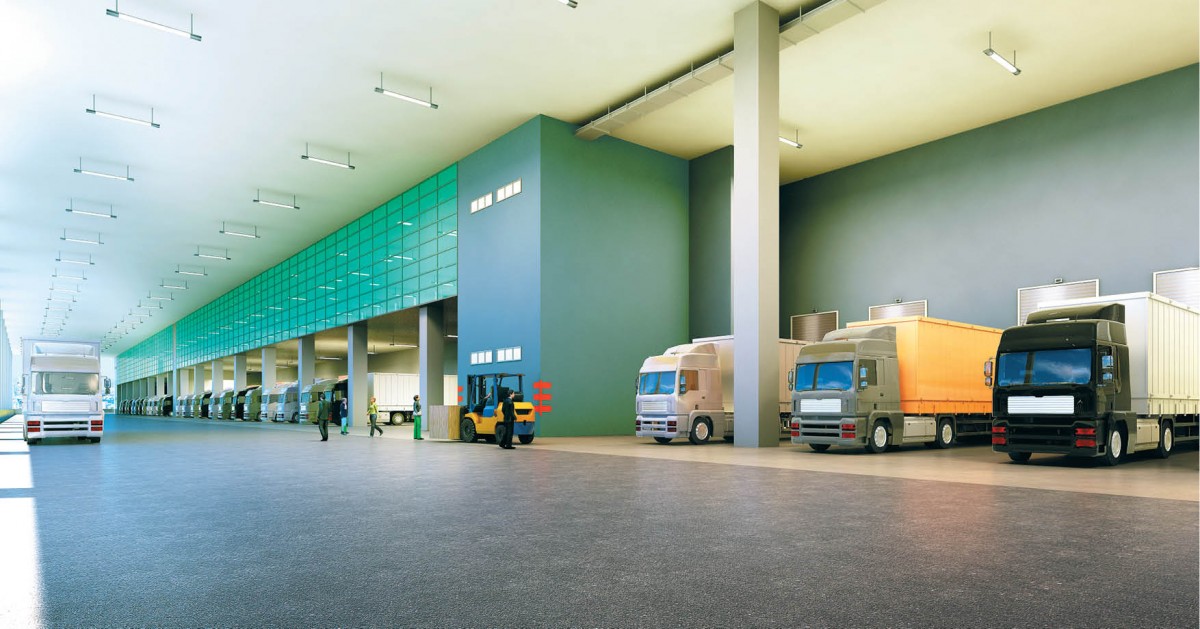 Personally speaking
City & Country talked to e-tailers Lazada and ShaShinKi as well as fintech company Soft Space to find out their requirements for office and warehouse space.
E-commerce platform Lazada Malaysia says on its website that it has "a broad product offering in categories ranging from fashion, consumer electronics to household goods, toys and sports equipment". The company recently leased a 224,000 sq ft warehouse in Subang Jaya, Selangor. Before that, it had a warehouse of only 50,000 sq ft, 7km from its new premises. It also leased 25,400 sq ft of office space in Menara Worldwide on Jalan Bukit Bintang, Kuala Lumpur.
"We consider the location of our main office to be strategic — an MSC-status building in the Golden Triangle. It is convenient for our employees, suppliers and partners," says Lazada Malaysia CEO Hans-Peter Ressel.
Lazada Group was founded in 2011 by Rocket Internet in Singapore. A year later, it soft-launched Lazada Malaysia and other portals in Southeast Asia and Taiwan.
Ressel says an ideal warehouse should have clear and separate access points to different areas of operations. "Couriers and suppliers do a lot of deliveries and pick-ups daily so ample space for loading and unloading is a must.
"In terms of offices, landlords must be prepared to offer bigger space with supporting facilities to cater for staffing growth. Space is very important for an e-commerce business," he says.
ShaShinKi, which specialises in the trading of photography and video equipment, does not need as much office and warehouse space as Lazada.
The niche e-commerce player started operations in 2005 when its founder Dr Koh Kho King was residing in Japan. It moved into a dedicated space in 2011 after he returned to Malaysia.
"It is a double-storey building with about 1,900 sq ft of space," Koh says. "We have rented another building with about 1,700 sq ft of space, which we use as a warehouse. Total rental for both is around RM2,000 to RM3,000 per month."
He says a key factor in selecting e-commerce premises is easy access to major courier companies. Good security and amenities nearby, such as banks, are important too.
Fintech companies require only office space, unlike retailers, which also need a warehouse.
Soft Space, a digital payment company that develops solutions for the banking and payment industry, is a fast-growing company in that space.
When it was founded in 2012, it took up less than 2,500 sq ft of office space at Phileo Damansara. Today, it occupies close to 5,000 sq ft in the same area, says founder and CEO Chang Chew Soon.
Soft Space quickly ran out of space in its second year of operation and faced the same situation in its third year as the number of clients grew.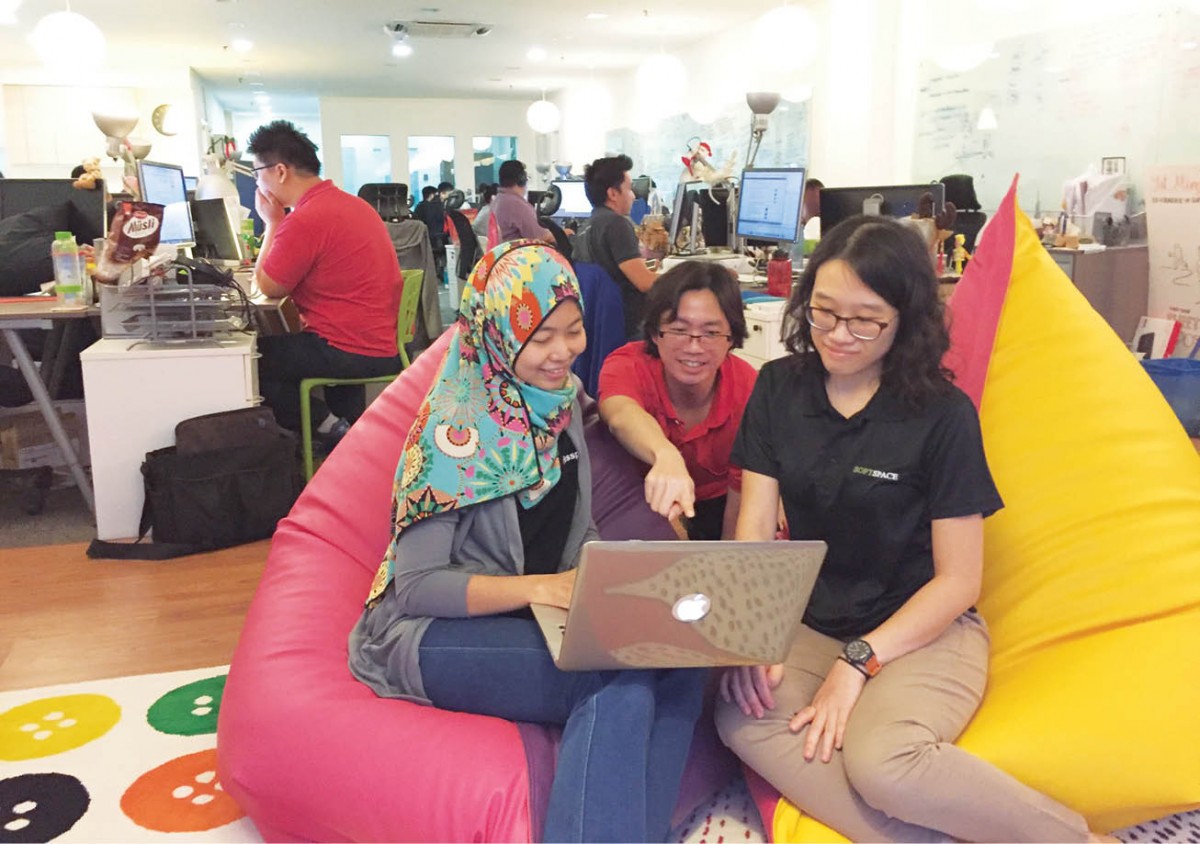 "Previously, we were only active in one or two countries, but now, we have clients from 10. This resulted in us hiring more people and in turn, led to the need for more office space," says Chang. Soft Space currently services clients in Thailand, Taiwan, Malaysia, Australia, New Zealand, Indonesia, Singapore, Cambodia and the Philippines.
Chang says the premises were initially chosen because the rent was low, they were located close to public transport and amenities such as food and beverage outlets, and the parking charges were affordable.
With business growing, he is now looking for a new office as the current premises are getting too crowded. "We have already seen a few places and are thinking of moving office this year," he says.
For a fintech company, fast internet access at reasonable rates is essential. Other things to consider include good office management and overall cleanliness.
But, he says, landlords are wary of leasing their properties to e-commerce companies, especially start-ups. "They prefer big names so that they can ask for high rents."
He suggests that landlords or office managements start an "accelerator" programme for start-ups, which can expand within the same building when they grow.
There is no denying that the growing e-commerce industry will soon see a greater need for innovative office and storage space that property developers and landowners should take note of.
The rise and rise of online shopping
ONE does not have to look far to know how impactful e-commerce companies can be. BusinessInsider.com's report on Nov 11, 2015, states that China's online retailer Alibaba raked in a mind-boggling US$14.3 billion in one day on Singles' Day, which celebrates those who are consciously uncoupled. This represented a 57% increase in sales compared with 2014. Between 2009 and 2013, Alibaba's Singles' Day sales growth was 5,740%.
In Malaysia, the use of the internet, be it via the mobile phone or desktop computer, to purchase things has been rising steadily over the years. In fact, Malaysia is one of only five places in the world where the use of smartphones is higher than computers (51% versus 39%), according to The Connected Consumer Survey 2014.
These figures also reveal a shift in how consumers are researching what they want and their purchasing behaviour. For example, the Consumer Barometer with Google data reveals that of the 5,191 Malaysian respondents, 55% use the internet to do product research via smartphones, tablets or computers.
A 2015 CBRE report, "Asia- Pacific consumer survey: How we like to shop online", reveals that the new generation is becoming more internet savvy and will use the internet to help them make decisions on what to buy.
However, physical stores still have a role to play in the whole purchasing sequence.
"Despite consumers' increasing adoption of the internet in the product research process, visits to bricks-and-mortar stores remain the most common method of making purchases. Over 50% of the consumers in Asia-Pacific still visit shops to make purchases," CBRE notes.
"However, online shopping has now overtaken bricks-and-mortar retail as the most popular method of purchase in a few markets in the region. These include mature markets such as South Korea and Taiwan where 73% and 55% of consumers respectively said their primary method of making purchases is online."
The result of this surge in the use of the internet has seen e-commerce companies capitalising on this new "blue ocean", resulting in a boon for the office and warehouse sector.
For instance, according to CBRE India, e-commerce businesses were the second largest occupier of office space during the second quarter of 2015 in seven major Indian cities, behind the IT/ITeS sector.
Therefore, developers and landlords who have land that is strategically located near urban centres should consider looking at developing e-commerce space that can shorten the time of delivery.
A Deloitte Insight Report in 2014, "The shed of the future — E-commerce: its impact on warehouses", says "a major challenge for retailers is that the supply network of the future is moving from the linear flow of goods from 'factories-to-distribution centres-to-stores' to products moving across a complex network of interconnected facilities, including stores, distribution centres and click-and-collect points".
Deloitte adds that due to the need for speed in delivery, the location of distribution or fulfilment centres is a key factor.
"The more significant change will be the rise in demand for smaller, urban warehouses that are close to major conurbations," it says. "As competition for urban warehouses picks up and demand for suitable sites intensifies, rents and, therefore, investment values will rise."
This article first appeared in City & Country, a pullout of The Edge Malaysia Weekly, on April 11, 2016. Subscribe here for your personal copy.