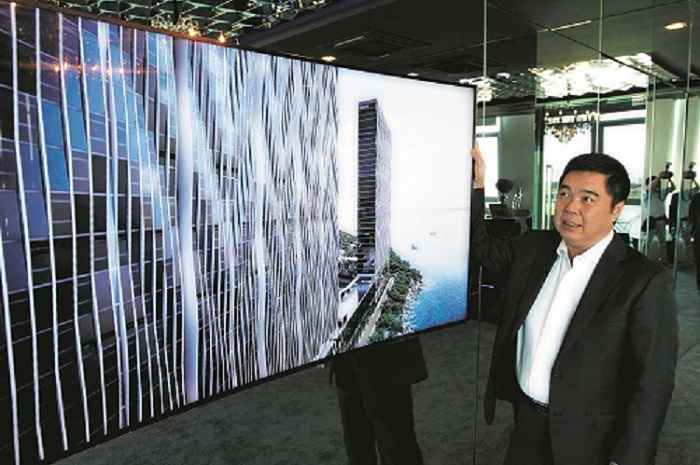 KUALA LUMPUR (Nov 25): Ewein Bhd has said it is on track to achieve full-year pre-tax profit of RM20 million from its maiden property project, City of Dreams in Penang, for the current financial year ending Dec 31, 2015 (FY15), after the group reported a third-quarter profit surge.

For the third quarter ended Sept 30, 2015 (3QFY15), Ewein's net profit jumped 16 times to RM6.42 million from RM389,000 a year ago, mainly due to the contribution from the group's property development business.

"Our target (RM20 million) for this year is achievable based on our 3QFY15 results," Ewein group managing director and deputy chairman Datuk Ewe Swee Kheng tells The Edge Financial Daily.

"Our expectation to achieve RM50 million [in pre-tax profit] per year between FY16 and FY19 is also well on track," he added. The City of Dreams project has a gross development value (GDV) of RM800 million. Ewe said Ewein, which is also involved in sheet metal fabrication, will derive most of its profit from property development going forward.

The group's revenue for 3QFY15 more than doubled to RM29.21 million from RM13.43 million a year ago. Of this figure, 56.74% of Ewein's revenue was attributable to its property development segment. For the nine-month period (9MFY15), Ewein's net profit jumped 10 times to RM7.62 million from RM759,000 previously, while revenue rose 46.3% to RM49.48 million from RM33.81 million in 9MFY14.

Ewe said the group expects to make an announcement by year end in relation to its second property development project in Penang, which is expected to have a higher GDV than City of Dreams.


A version of this article was first published in The Edge Financial Daily, Nov 24, 2015. Tap here to subscribe for your personal copy.