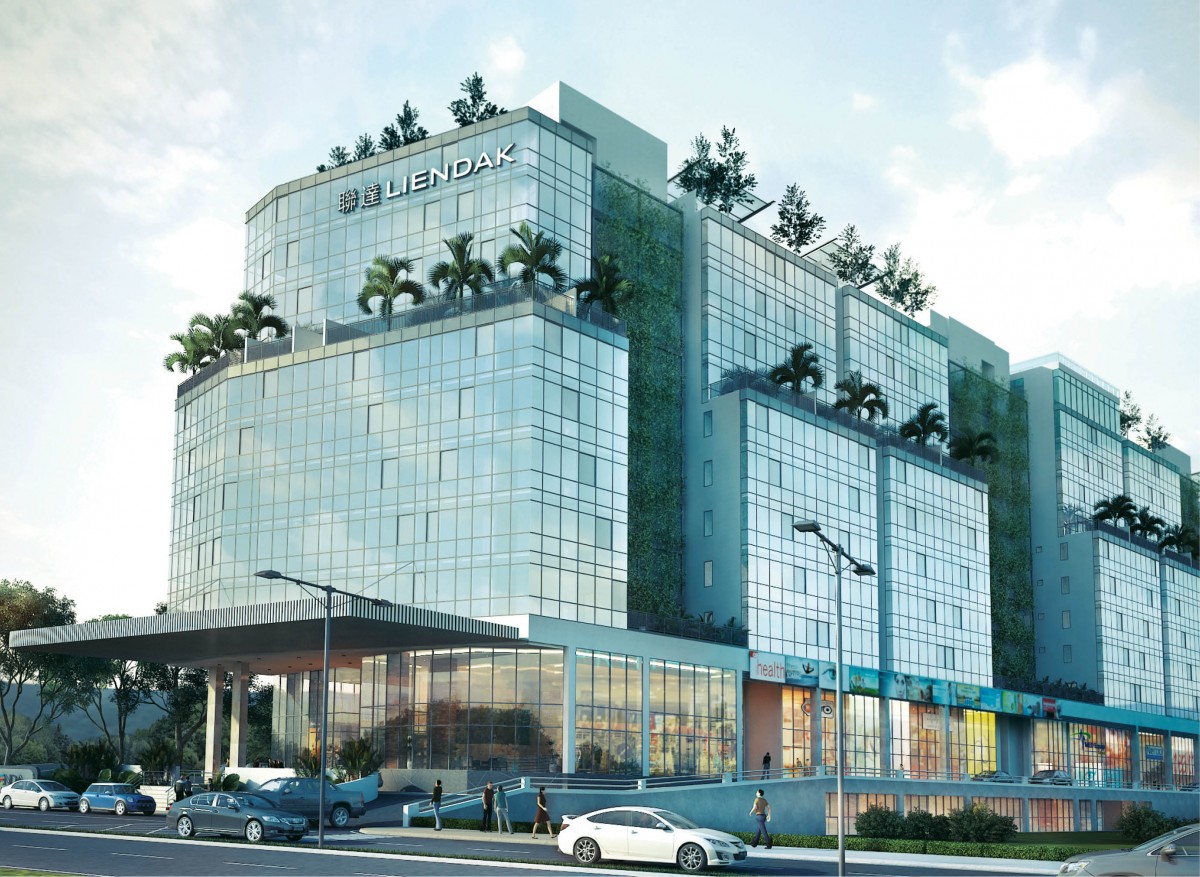 DESPITE obtaining city status in 1988, Kuching's skyline is still relatively short of tall buildings and skyscrapers. With ample land in Sarawak's capital city, residents there prefer to buy landed homes and shopoffices.
In recent years, however, more people have taken to high-rise living as consumers become more sophisticated. Thus, the supply of these residences has been on the rise.
According to CH Williams Talhar & Wong's (WTW) Property Market 2016 report, the number of high-rises completed in Kuching's urban area has overtaken landed homes in the past two years.
While sales have been sluggish in the overall property market, Lien Dak Group of Companies is confident its project, the RM300 million LD Legenda in Kuching will do well. It is being developed in collaboration with Tianjin Construction Group of China (TCGC). The 2-acre development is located next to Sarawak General Hospital (SGH) and the Faculty of Medicine of Universiti Malaysia Sarawak (Unimas).
Lien Dak is headed by its executive chairman Stephen Wong and was founded by his father, Wong Seuk Kwong — who has since retired — in Kuching in 1978. The company started out as a construction outfit, involved mostly in infrastructure projects. Wong junior, who is a practising architect, started architecture design studio Arkidesign in 2009 as part of Lien Dak.
"The set-up allows me to incorporate elements of architecture and construction by infusing design and concept and turning it into something substantial. I moved to Kuala Lumpur that same year and set up our office here," says Wong.
LD Legenda is Lien Dak's first project as a property developer, and it is an ambitious one. For starters, it is a small office/home office (SoHo) development and the company is entering the market at a particularly difficult time. However, Wong is not worried as he maintains that the project will cater for a specific group — patients, their families, doctors, nurses and employees of SGH as well as staff and students of Unimas.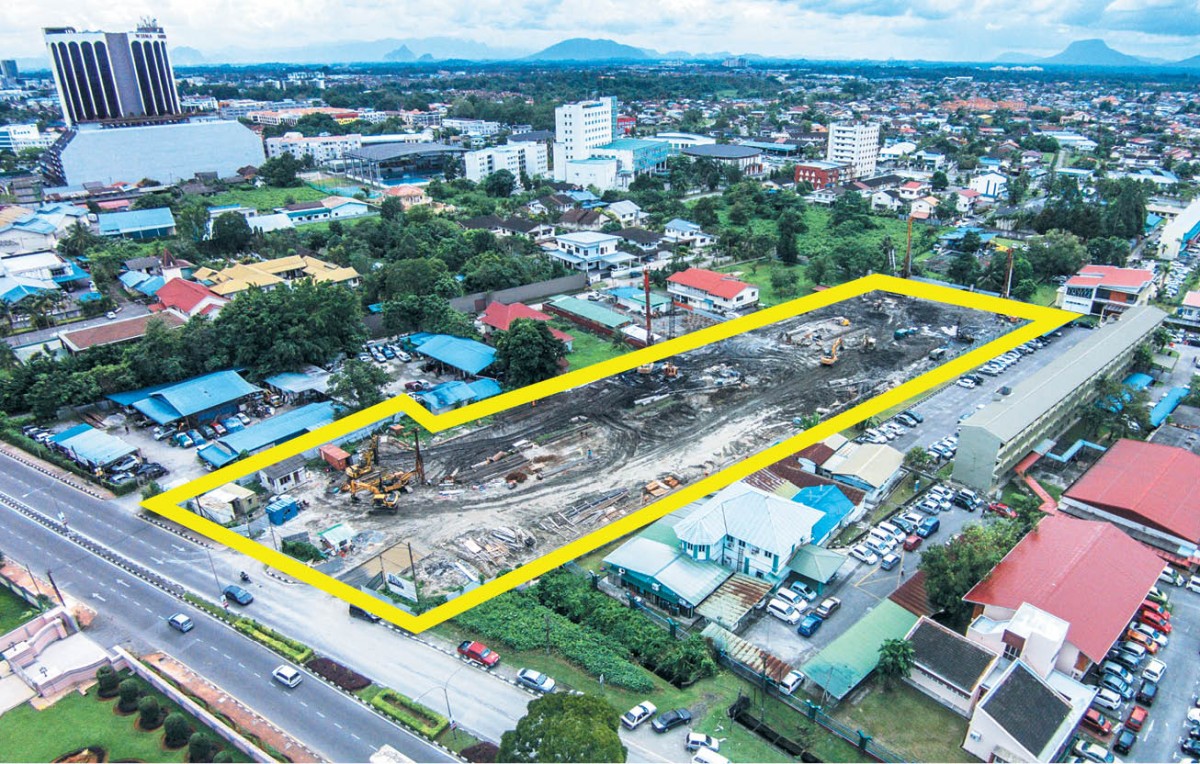 Building to fulfil a need
More than 10,000 people pass through the halls of SGH every day, says Wong. SGH, the second largest hospital in Malaysia, has expanded over the years. But as the population of Sarawak grows, it has found itself stretched to its limits.
"SGH has a lot of shortfalls compared with other hospitals in the country. There is not enough parking bays, it has limited food and beverage (F&B) choices and there are no hostels for the over 4,000 nurses and doctors working there.
"I have experienced these problems first hand. A few years ago, I took my mother to the hospital for a consultation. It was congested. It took us nearly an hour to find a place to park. Then, we spent half a day just waiting for our turn. I remember thinking how the facilities could be improved to better serve the people," says Wong.
Not long after the hospital visit, a friend told him about a parcel next to SGH that was up for sale. On it sat a bungalow that was home to Datuk Dr Chong Chun Hian, the first director of Sarawak Medical Department. Chong passed away a few years ago and his daughter eventually sold the parcel to Wong.
The first idea that popped into Wong's head was to build a car park, which would alleviate the parking problem in the area and, at the same time, make the company some money. In fact, there has been talk of building a multi-storey car park on the hospital ground since 1995, he says.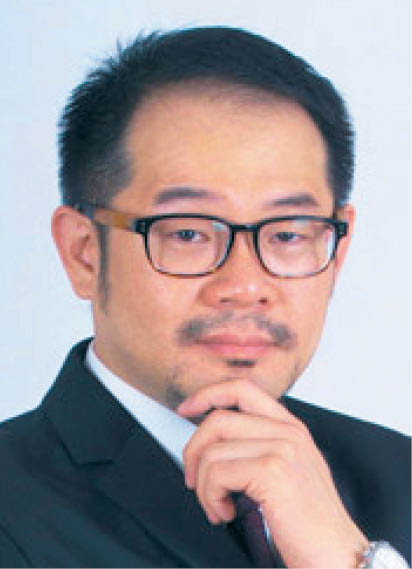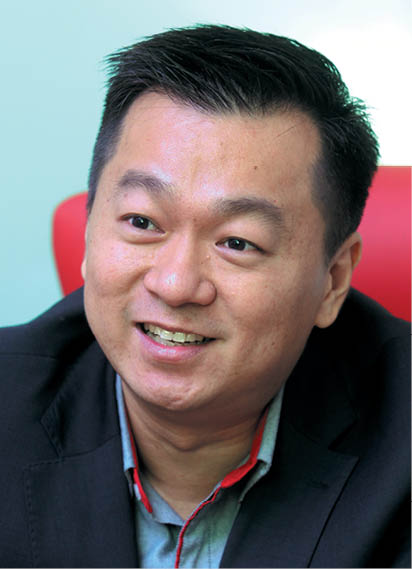 "The first thing I did was to talk to the planning director of Sarawak to ask if the idea of constructing a car park building would be approved. He thought it was a good idea and something that would serve the community. He then suggested that I talk to SGH director Dr Abdul Rahim Abdullah to get his opinion as we share a border and I would need his consent to open the hospital gates," Wong recalls.
What started out as a simple conversation to discuss the car park soon turned into something more complex.
"Abdul Rahim agreed that a multi-storey car park was sorely needed. Then he asked if I could also provide some commercial units for the existing grocery shops, pharmacies and such in the hospital, so that he could turn the space into operating theatres. It was easier to have us build the space than to ask for funding to expand another block," says Wong.
A week later, Wong came back with a new design only to be asked if he could add a space for clinics and blood donation centres, and accommodation for the staff as well. So, he redesigned the development to accommodate the needs of the hospital.
Sarawak's planning guidelines dictate that developments of less than three acres are not allowed to have properties under residential titles. Thus, Wong decided to build SoHo units. He says it was a risky decision but it has paid off for him and the company.
"The difference between this project and other similar developments is that it is designed to suit the users' needs. This lowers my risks. SoHo units work well because they allow doctors to use them either as offices or homes. Some even bought two units so they could do both," says Wong. "Abdul Rahim took a risk and wrote a letter of support to the government. After two years, the project was approved by Chief Minister Tan Sri Adenan Satem."
Besides providing what the hospital needs, Wong believes LD Legenda is in line with the company's vision of preserving and improving human habitation. "We believe that in every project, we must contribute to, and service, the community. And this project is an expression of our mission."
Something different
It took Lien Dak four years to get LD Legenda off the ground.
"We spent that time fine-tuning the design and getting the approval. We did everything in-house," says Wong. "To do a high-density development in Kuching is risky but it's an exciting project."
LD Legenda will comprise 569 SoHo suites, of which 134 will be used as 4-star serviced suites under the Best Western Plus brand.
"There will be 3½ storeys of basement parking with a total of 780 bays. We will have F&B outlets, including a food court and a space on the ground floor for pharmacies, dialysis clinics and such," says Wong.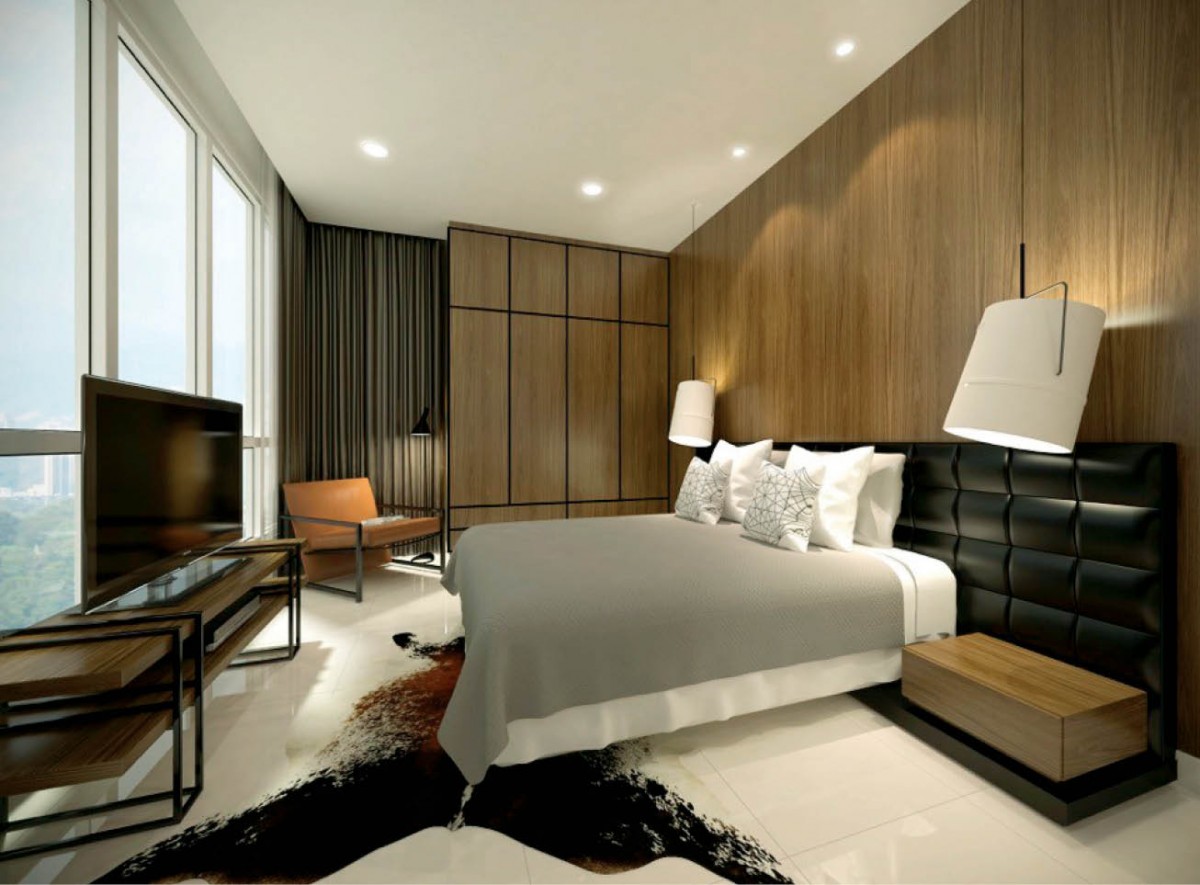 The 9-storey development will also feature four 100ft green walls, Sarawak's first skyline infinity swimming pool, a sky park, gym, three-tier security system and covered walkway to SGH.
Lien Dak plans to retain the Best Western Plus units and retail spaces — the former for investment and the latter to control the tenant mix.
"Our retail space is only about 45,000 sq ft. We don't consider it a shopping mall — it's more of a commercial arcade," says Wong.
LD Legenda will offer two types of SoHo units — SoHo Suite and SoHo Suite Plus. They are priced at an average of RM680 psf and will come fully furnished.
"SoHo Suite and SoHo Suite Plus have different concepts, with the latter having a retro design. They are all dual-key units and will come in three sizes of 250 sq ft, 500 sq ft and 750 sq ft," says Wong. "To make it easier for owners to rent out the dual-key units or operate them separately as an office and a home, we are providing separate electricity and water meters."
Lien Dak will also provide a shuttle service from LD Legenda to SGH and Universiti Malaysia Sarawak and back.
Since the project's preview early last year, 85% of its SoHo units have been taken up.
Developments such as LD Legenda are considered common in the Klang Valley but in Kuching, the concept is still new, Wong points out.
"Kuching residents have been moving out of the city centre for years. Housing is now located in areas once considered far, such as Matang and Semariang, which are about one hour's drive away.
"Kuching folk still prefer landed homes but prices have been increasing. A linked house is about RM700,000 and semidees are about RM1.8 million in popular locations. The prices are almost on par with those in Puchong, Selangor. But in Kuching, the holding power is very strong. If they are renting out the property, they don't mind a rental yield of about 2% to 3%; they are rich," says Wong.
WTW notes in its report that despite being exempted from the Goods and Services Tax, the increase in construction cost had pushed up the price of residential properties by 3% to 6% last year.
While Sarawakian homeowners and investors are more conservative by nature, LD Legenda has seen buyers from Kuching, Sibu, Miri, Sri Aman and even Brunei. Wong believes this is a sign of the changing trend in the state as purchasers become more sophisticated.
"As we have a lot of investors, we are going to set up an office to help with the management of the properties with services such as leasing, including short-term leases, cleaning and paying bills, among others," Wong says, adding that the short-term leases will not impact Best Western Plus as it caters for a different market — those who come for very short treatments or consultations, or are visiting relatives.
"SGH is a specialist hospital, so we have people coming from all over Sarawak and even Sabah. We are expecting yields of at least 6%. The rent for a master bedroom in a linked house in Poh Kwong Park, which is one of the oldest housing estates in Kuching, is about RM550 per month. LD Legenda will be completed in 2018, so renting out a unit at RM800 and above a month will not be a problem," says Wong.
According to him, Lien Dak decided to go with the Best Western brand because it has successfully run hotels and serviced suites next to hospitals in other countries, in particular Best Western Premier Sukhumvit, which is a short walk from Bumrungrad International Hospital in Bangkok, Thailand.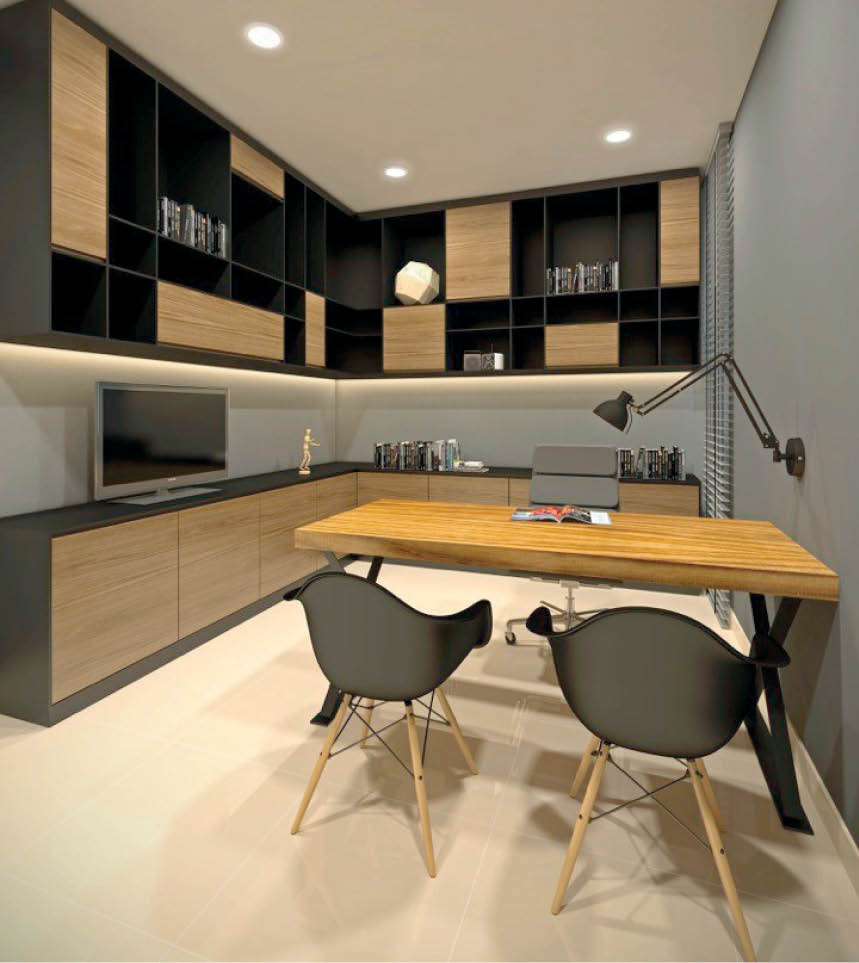 LD Legenda will also have a number of features, including one that Wong hopes will come in handy in flash-flood-prone Kuching.
"We have designed a retention pond system, which is not a practice in Sarawak. Flash flood is a very serious problem in Kuching. After LD Legenda, the authorities may make it compulsory for other projects to have a retention pond," says Wong. "We are also doing rainwater harvesting, using solar energy to power the car parks and common corridors and, of course, have the four green walls.
A partnership to go global
A joint venture was inked in January this year between Lien Dak and TCGC to form Tianjin Liendak Holdings Bhd (TLH) to explore other opportunities.
Some may wonder why such a large corporation like TCGC would partner a small property developer like Lien Dak.
"TCGC is owned by the Tianjin City Government. It built over half of the city and has a yearly turnover of about RMB60 billion (about RM36 billion)," says Wong.
The two companies' relationship started with a chance meeting a couple of years ago.
"I was still working as an architect for another company at the time. We met when the key people in TCGC came over to participate in a tender for a project. We hit it off and things just took off from there," says Wong.
The partnership came about from the trust cultivated over the years, says Isaac Lee, chief legal officer at Lien Dak.
"Wong has been in contact with them for many years. We would fly to Tianjin and have meetings that lasted eight to nine hours on weekends. It gave the directors of TCGC the opportunity to learn more about the people and culture of our company. TCGC was looking for a trustworthy partner and people they could work with long term. Wong was able to give them that confidence," Lee says, adding that the partnership has allowed Lien Dak to expand its reach and target property development, construction and engineering projects in Asean.
"People questioned whether Lien Dak could build LD Legenda because we are not known in the industry and we are small. TCGC coming in has helped us get things going," says Wong.
Moving forward, TLD will be developing about 10,000 condominium units in Maldives.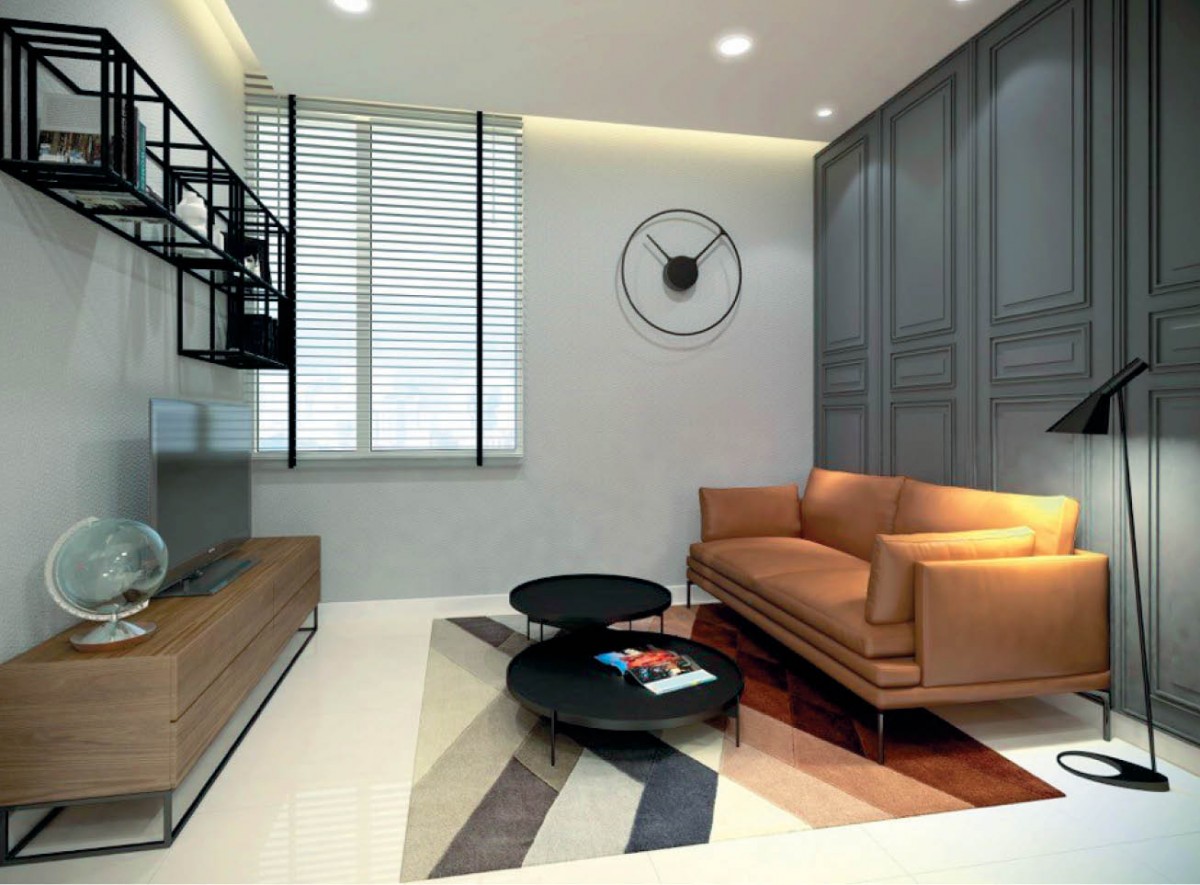 "It is a government project meant for the locals, so foreigners are not allowed to buy. We are exploring options in the region, including infrastructure projects in Malaysia. This is why my hair is turning grey," Wong laughs.
"We are working to build up our landbank locally as well. We are looking at Sarawak and the Klang Valley. We have a few projects in the pipeline but the market is not good at the moment, so we will wait."
Wong sees an opportunity in the Malaysia My Second Home programme, which he feels has not been fully explored in Sarawak.
"In terms of the minimum purchase price of properties for foreigners, it is low in Sarawak at a minimum of RM350,000 compared with the other states such as Selangor, where it is RM1 million. Land in Sarawak is still relatively cheap, so there are opportunities there," he opines.
Would the Chinese, who are known to flock to big cities, be interested in a laidback place such as Kuching?
"A lot of Chinese investors in Peninsular Malaysia are from southern China, such as Guangzhou. The northern Chinese, like those in Tianjin, are more conservative. They wouldn't do anything unless they know you. It took us four years to forge a relationship with our partner, but once they made their decision, they were very serious," says Wong.
If things go according to his plan, Lien Dak will be a company to watch in the property development industry in the future.
This article first appeared in City & Country, a pullout of The Edge Malaysia Weekly, on May 2, 2016. Subscribe here for your personal copy.