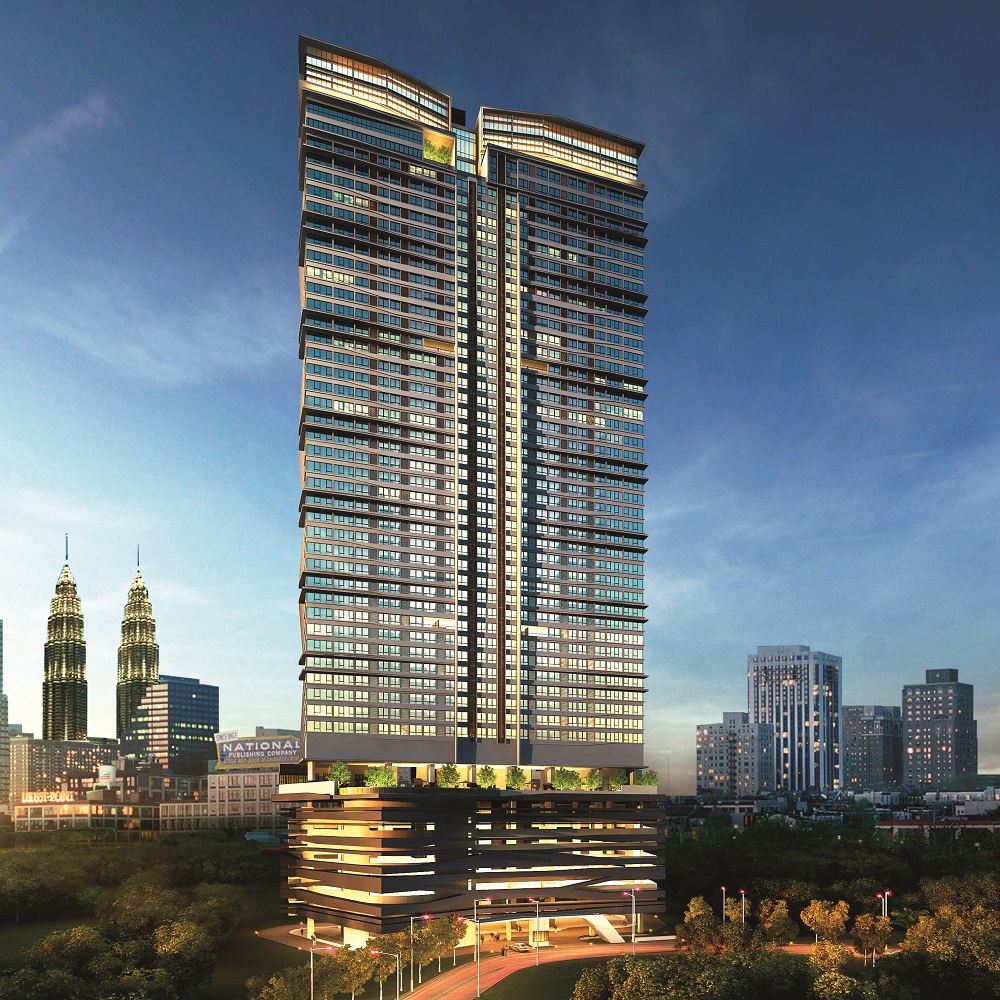 SHAH ALAM: I-Bhd will be launching its first city centre project, 8 Kia Peng, in 1Q2016. I-Bhd is the developer of the 72-acre i-City in Shah Alam.

8 Kia Peng is a high-end residential project that will be built on a 1.05-acre freehold parcel on Jalan Changkat Kia Peng, Kuala Lumpur. It will comprise 442 residential units, of which 315 are serviced apartments, housed in a 50-storey tower. The rest of the units are SoHos. The tower will include an eight-level car park with 600 bays.

The units have a built-up area of between 718 sq ft and 1,738 sq ft, with the penthouses between 6,950 sq ft and 7,824 sq ft. The units will be fully fitted and furnished and have at least two bedrooms each.

With a starting price of RM2,300 psf, 8 Kia Peng has a gross development value (GDV) of RM829 million. It will be a Conquas-compliant (Construction Quality Assessment Standards) development.

I-Bhd marketing director Monica Ong says 8 Kia Peng is the developer's most upmarket project and is intended to establish it as a high-end developer. I-Bhd's dubs the project "the king of the hill" because the palaces of the sultans of Johor, Terengganu and Kelantan are located on Jalan Kia Peng.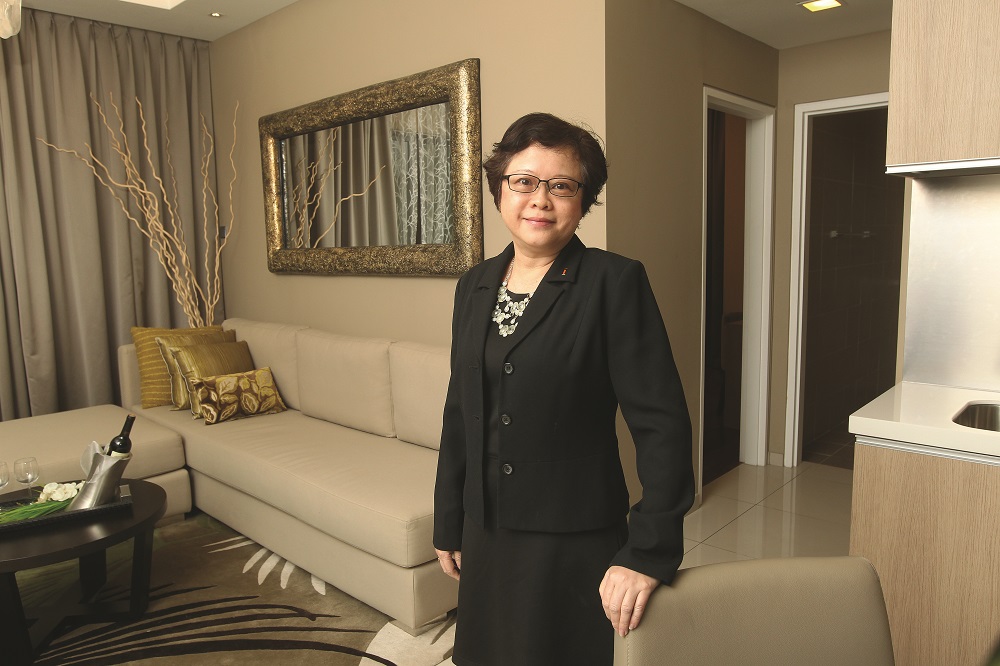 "It is a single tower so it would provide exclusivity and privacy," says Ong. "We are surrounded by towers but we are sitting on the highest ground of Jalan Kia Peng and this advantage means we have no direct competition. Also, 80% of the units have direct view of KLCC and the Central Park. What we want to highlight is the location and what the location can offer."

The first residential floor, Level 9, is 56m above Jalan Kia Peng, she adds.

Facilities at 8 Kia Peng include a 50m infinity pool, children's pool, playground, gym and multipurpose hall. There will also be a fully furnished sky lounge on Levels 46 and 47, which residents can rent for their own use.

I-Bhd aims to have 60% foreign buyers and will partner with overseas agencies to sell the projects, says Ong.

"We believe we can sell because we target the international market. Our depreciating ringgit has helped a lot. It is a freehold project and that is very important for investors because they don't want the hassle of obtaining approval later to sell their units."

Ong acknowledges that 8 Kia Peng is a different ball game compared with the mass market i-City township. "8 Kia Peng is a luxury product in the KLCC area targeting the international market. We engage people with experience in the international market and we also know that our land has no direct competition. We believe people still have the money to buy but they are more cautious now."

I-Bhd expects to sell at least 50% of the project within six months of the official launch, which Ong believes "is doable".

The developer also plans to launch two more projects in i-City in the next 12 months. However, Ong declined to reveal more information about the two projects. i-City has a GDV of RM9 billion and is scheduled to be completed in five years' time.

"We will continue to focus on i-City, which is just about 10% complete, after 8 Kia Peng," Ong says.

This article was first published in The Edge Property pullout, Dec 4, 2015, which appears every Friday with The Edge Financial Daily. Tap here to download your personal copy of The Edge Property pullout for free.