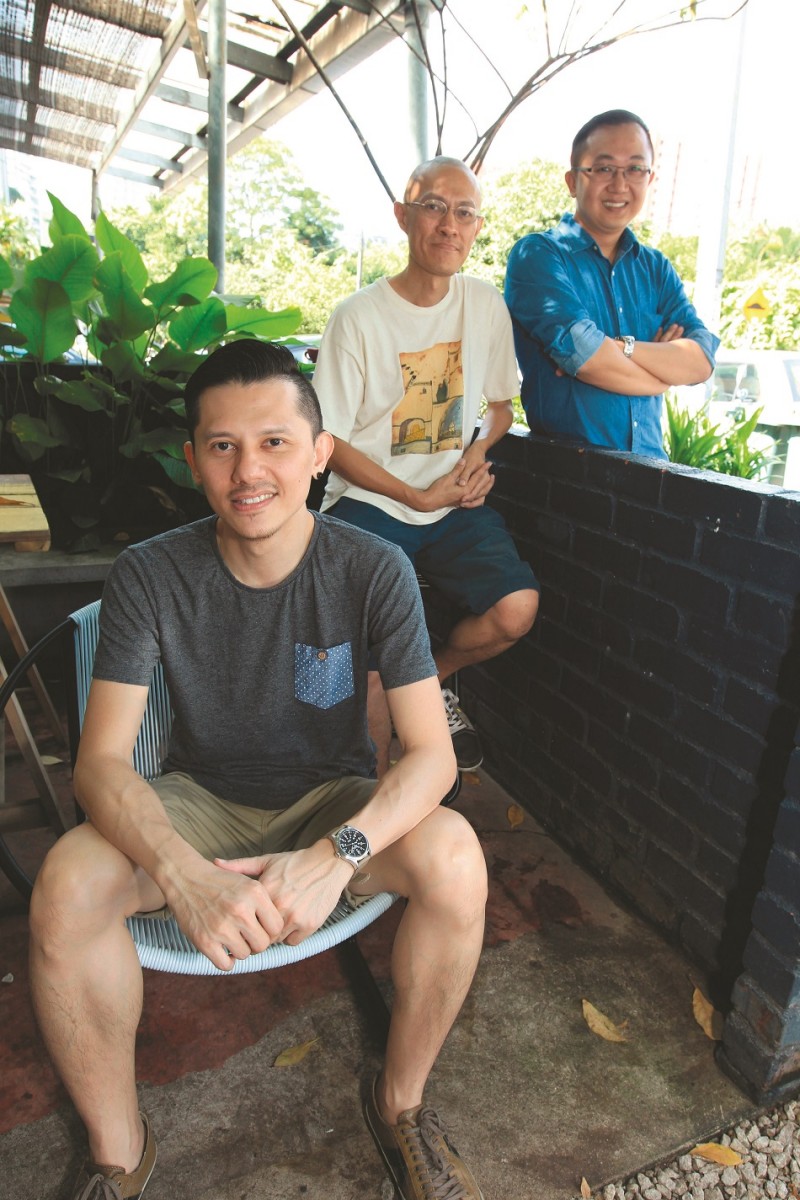 WHO: Tang Mun Kian, Desmond Phang and Bernard Chong met while working at the same advertising agency and struck up a friendship that has endured for more than a decade and counting. They went their separate ways career-wise — Tang creates large-scale sculptures and paintings, Phang does contract freelancing in advertising and, until recently, Chong headed an agency's creative department. What brought them together was the idea of designing and creating their own brand of furniture. It began with Tang, who wanted to make his own chairs and stools to furnish his work space in George Town, Penang.
Tang engaged a carpenter to make his designs and by a stroke of pure luck, the prototypes caught the eye of architect Farah Azizan of Studio Bikin, who saw the potential of turning them into a brand and business. With her encouragement and guidance, Tang, Phang and Chong took the leap to set up Mad3 Studio, and came up with their first collection.
"The three of us discussed it and thought, 'Ya, why not?' Let's give more options to Malaysians to buy local furniture rather than just the Scandinavian stuff," says Chong.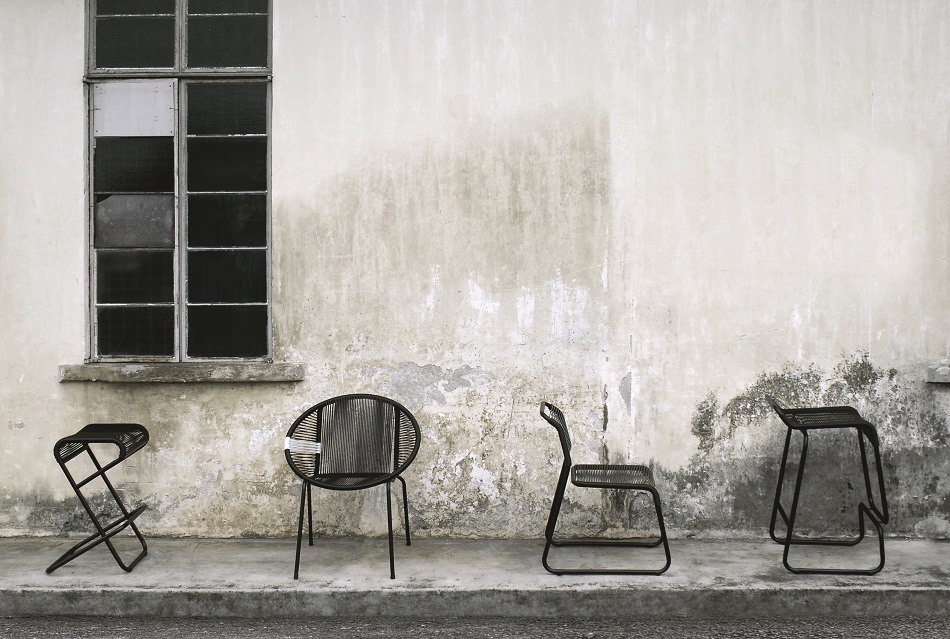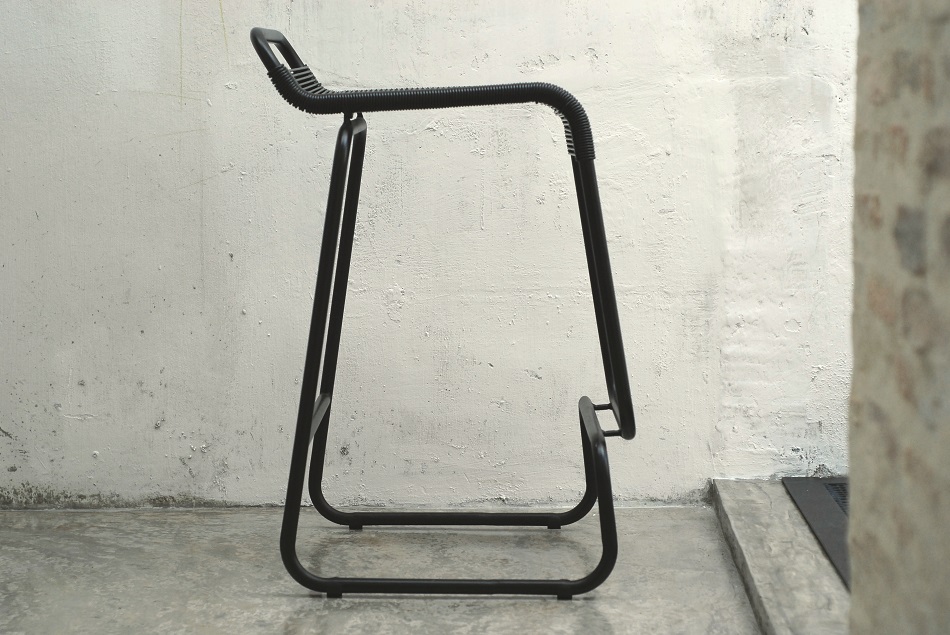 WHAT: Mad3 Studio's debut collection of chairs and bar stools are constructed using steel frames and PVC cords. "What I wanted was something light and airy to fit the weather here, and so we used PVC cords," says Tang. "The first series we have is quite simple in the lines and forms." They hark back to chairs from a bygone era, but these are not your grandfather's chairs — the contemporary designs are inspired by typography, and use bright, bold colours of electric blue and yellow, in addition to basic black and white.
"We like typography because it's our roots," says Chong. The chairs are named after the letters they take after — the L7 Stool, the S Stool, the X Chair and the B Chair — and you can make out the letters in the profile of the chairs.
Tang says they will continue to create furniture using steel frames and coloured PVC cords, to "see how we can push it further" and come up with "new patterns and weaves". Chong adds that they want to explore traditional craftsmanship and techniques and incorporate them into their designs. "It is basically craft plus design," says Tang. Adds Phang, "In the meantime, we're also searching for new materials. Of course we're not only going to do chairs, we will have benches and tables in the future."
WHERE: Mad3 Studio's chairs are stocked exclusive at Designation, Lot 54 Block B3, Level G2, Art Row @ Publika Shopping Gallery, Solaris Dutamas, KL. Opening hours are noon to 9pm daily. For more information, log on to http://designation.co.
Do not ask your BFF about the value of your home. Click here at The Edge Reference Price to find out.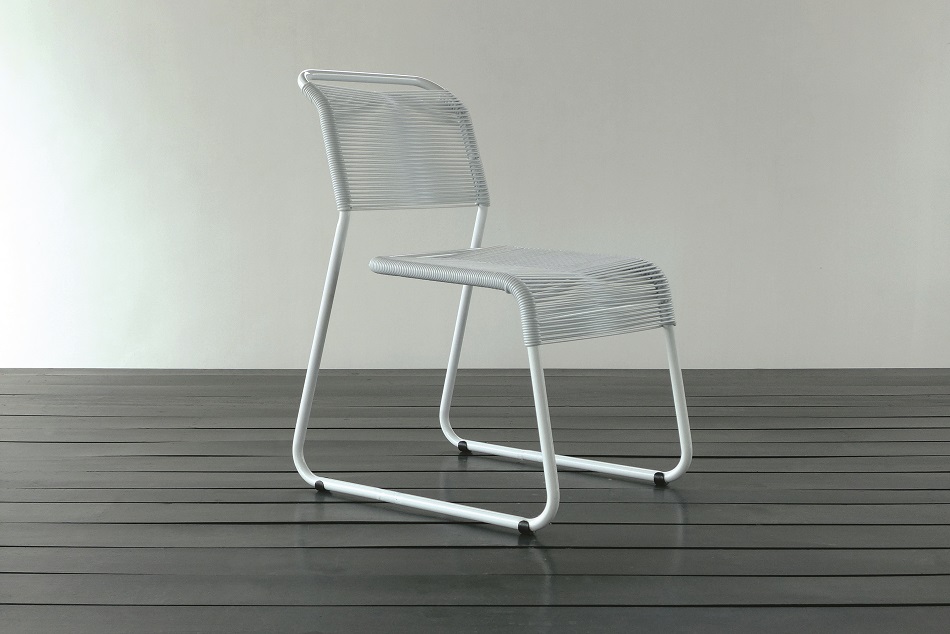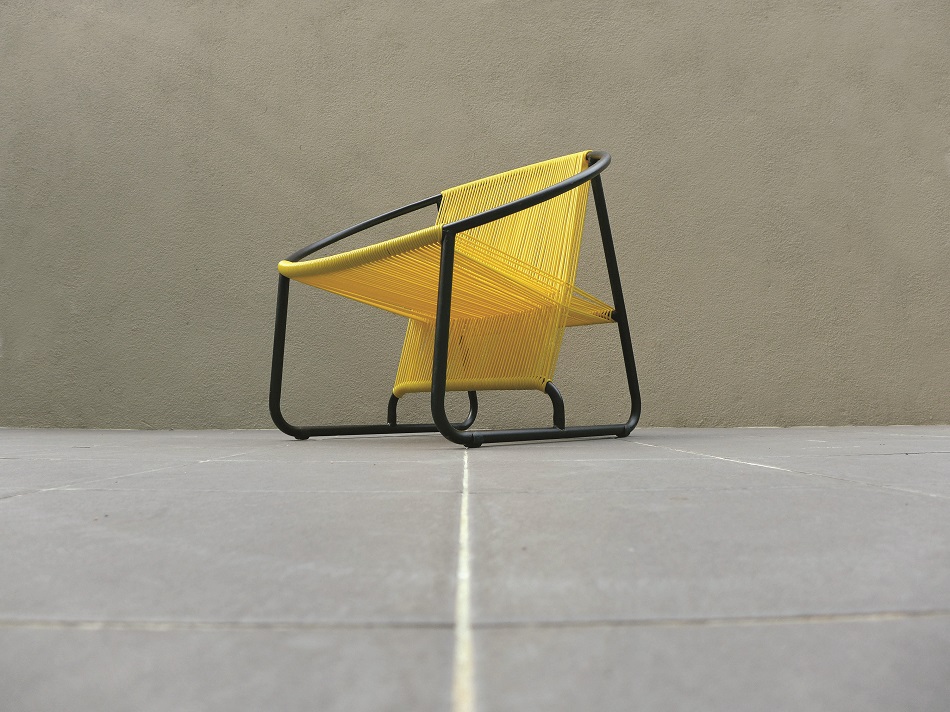 This article first appeared in the December 2015 + January 2016 issue of Haven, which comes complimentary with The Edge Malaysia Weekly. Subscribe here for your personal copy.