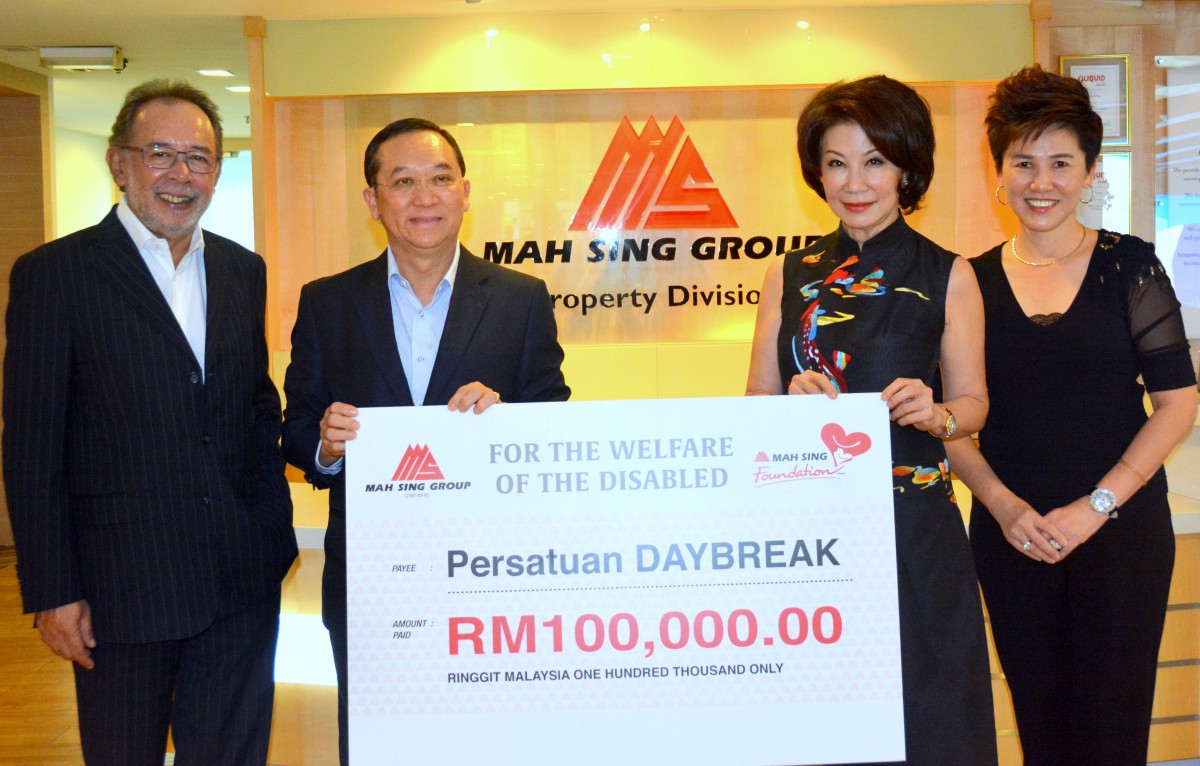 PETALING JAYA (May 19): Mah Sing Foundation, a charitable trust established by property developer Mah Sing Group Bhd, contributed RM100,000 to DAYBREAK Society recently, the group announced in a press release.
DAYBREAK Society is a non-governmental organisation set up in 1992 and has trained over 1,000 disabled trainees via several programmes such as the Vocational Training Programme, Work Experience Programme and Supported Employment Programme.
The organisation provides two years of training for the disabled free of charge.
DAYBREAK spends approximately RM800,000 annually on training programmes, which entails paying for social enterprise trainers, occupational therapists and job coaches, as well as training materials.
"Mah Sing Foundation aims to raise the standards of living for both the poor and the disabled and we actively provide financial assistance and contribute towards relief schemes for those in need. We praise DAYBREAK's good work and we hope that our contribution to DAYBREAK will be able to help in the continuity of this charitable cause," said Mah Sing Foundation chairman Datuk Syed Norulzaman Syed Kamarulzaman.
"We actively encourage social enterprise. Whether the trainee is physically or mentally challenged, they can be contributing members of the society when they learn a new skill," added DAYBREAK executive chairman Puan Sri Datuk Sandra Lee.
Do not ask the taxi driver about the value of your home. Click here at The Edge Reference Price to find out.