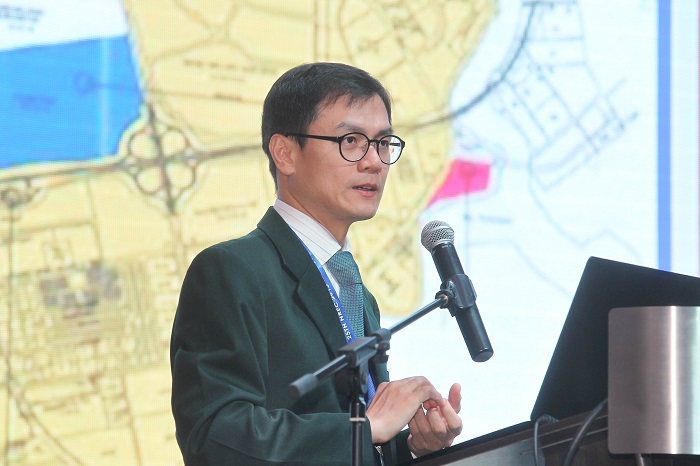 PETALING JAYA (Nov 13): Penang's property market is expected to stay resilient on the back of sustained demand, especially from Penangites working abroad planning to return and prospective retirees eyeing homes in the state.
"There has been a slowdown in the last year. There are a few categories of investors in Penang; those who are owner occupiers, those who are investors for the cultural developments, those who are in the Malaysia My Second Home (MM2H) and Penangites who work abroad but would like to settle in Malaysia," said Penang Institute CEO and head of economics studies Dr Lim Kim Hwa (pictured) at the National Real Estate Convention (NREC) 2015 yesterday.
"For the last two categories, the properties in Penang would be priced significantly cheaper, thus I believe the demand in the property sector in Penang would remain rather constant," concluded Lim during his presentation entitled "Penang: The Next Metropolis".
In terms of the wider economy, Penang is expected to register a 5% to 6% growth in its gross domestic product (GDP), outpacing the overall country's growth by 1%, he said, noting that last year, Penang's GDP grew by 7.4% while Malaysia's grew by 6%.
According to Lim, Penang contributes 21.8% of the balance of Malaysia's trade surplus, specialising in machinery, transport equipment and miscellaneous manufactured articles.
"Penang's economy is more export-orientated, and now there is a better demand for electrical and electronic goods," he said.
The export sector is expected to improve with the recovery of the US economy and the weaker ringgit, he added.
"It is important that Penang provides the best environment to attract more investments. Penang is the main manufacturing and economic hub for electronic and electrical items. Bayan Lepas is already full. It is important to provide more space for industrial growth."
Some of the projects and initiatives that are expected to contribute to this growth is the IT-BPO at Bayan Lepas, BPO Prime at Bayan Baru and Changkat Byram, south of Batu Kawan.
Other projects that will benefit Penang overall include the Penang Transport Master Plan, Penang Heritage Arts District – Ilham Penang at Sia Boey, Creative Animation Triggers at Wisma Yeap Chor Ee, and Komtar refurbishment. "All of these projects involve the private sector," added Lim.
"The Penang Transport Master Plan (PTMP) is the catalyst to [turning Penang into a] metropolis, as it involves alleviating a lot of the problems locally in Penang, especially traffic congestion," said Lim.
Expected to be completed in 2030, the RM27 billion project would include amenities such as trams for the heritage zones, LRT for the island and mainland, and water taxis.
Lim said Penang is on track to achieving its metropolis status.
"It is an ongoing process, and there is no deadline. Penang aims to transform into an international, intelligent city filled with life. To create a great metropolis, it has to be unique, and it has to attract people to want to live and expand the growth of the city," he said.
NREC 2015 saw more than 250 participants from the banking, development, property and consultancy industries.
NREC is organised by the Royal Institution of Surveyors Malaysia (RISM) and co-organised by the Association of Valuers, Property Managers, Estate Agents and Property Consultants in the Private Sector Malaysia (PEPS).
Themed "Homes For Generations – Redefining Development Trends", the convention highlighted concerns for the future of the real estate industry in Malaysia.