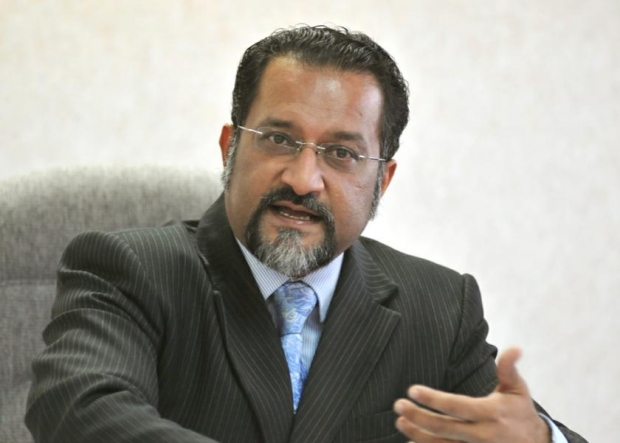 GEORGE TOWN (Nov 20): The Penang government has set up a new Urban Regeneration Committee to look into the redevelopment and upgrading of old housing schemes, says state housing exco Jagdeep Singh Deo (DAP-Datuk Keramat).
Jagdeep told the state legislative assembly sitting yesterday that the new committee, chaired by him, would look into planning and implementing redevelopment and regeneration programmes for public housing schemes on the island and mainland.
The committee will also study in detail and prepare and implement suggestions on rejuvenating old housing projects in the state, he said.
Regenerating a housing project, Jagdeep said, would mean building new blocks nearby to house the residents while the old flats were torn down to make way for new buildings.
"This exercise prioritises the interest of the local residents in the old projects. Their relocation is top priority.
"It has been proposed that the residents be offered a new housing unit that is larger and better equipped than the old unit," he said in his winding-up speech.
Jagdeep said what the committee would do would not only improve the people's quality of life, but also lessen the state's financial burden by more cost-effective spending on maintenance and upgrades.
He revealed that the state government had spent RM21.1 million on maintenance between 2010 and September this year.
"We have public housing projects that are over 40 years old like the Rifle Range flats. The Taman Tun Sardon flats are 35 years old. The Taman Free School Flats and Mak Mandin projects are 32 and 29 years old, respectively.
"Frequent maintenance and upgrading are needed to make sure the conditions of these projects are comfortable for residents."
Jagdeep said it was suggested that the members of the new committee should include state local government exco Chow Kon Yeow, and state public works, utilities and transport exco Lim Hock Seng.
Agencies that should sit on the committee, he said, were the state housing department, town and country planning department, the state economic planning unit, the local councils and state investment arm Penang Development Corporation.
"We will also rope in the MPs and assemblymen of the areas where the regeneration programmes will be carried out," he said.
Jagdeep also spoke on the issue of housing developers not getting the advertising permit and developer licence (APDL) which caused their projects to be stalled.
Among the 47 projects stalled, he said, were 10 low-cost, low-medium cost (LMC) and affordable projects.
Three are low-cost projects with a total 339 units, four LMC projects with 1,167 units, and three affordable projects with 1,682 units.
Jagdeep asked the opposition Barisan Nasional assemblymen to urge the federal government not to delay issuing the APDL to the affected developers. -- The Malaysian Insider