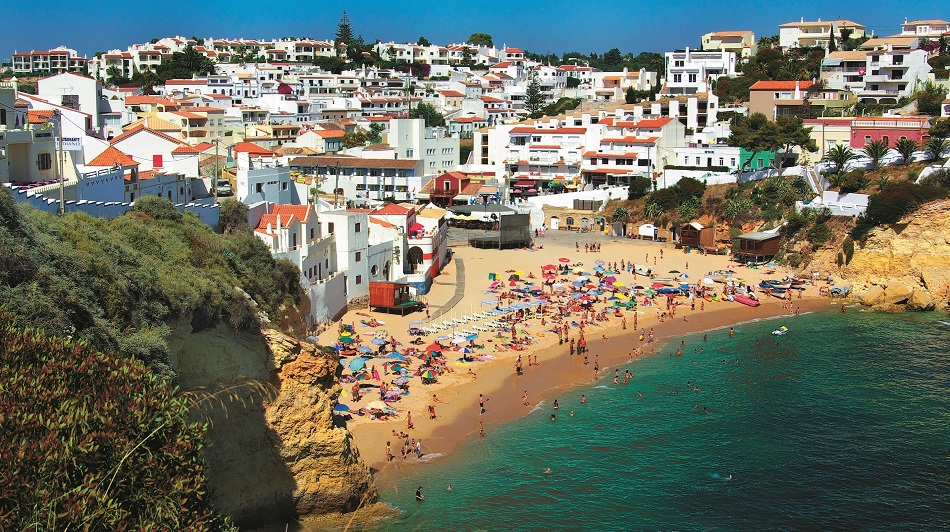 FAMOUS for its Roman and Moorish ruins, picturesque beaches and lively cities, Portugal is a blend of old-world charm and modernity. Bordered by the Atlantic Ocean to the south and west and Spain to the north and east, the country enjoys a Mediterranean climate and is beginning to garner attention for its valuable properties and unbeatable incentives.
Portugal was not spared when a financial crisis rocked Europe in 2009. Between 2009 and 2013, it witnessed a period of dipping house prices and stagnation. However, the country's real estate sector made a notable recovery in 2014, partly due to incentives introduced by the Portuguese government and demand for second homes from foreign investors.
According to the National Statistical Institute of Portugal, property prices rose 1.81% from 2014 to March 2015 to an average of €1,010 per sq m. Some 22% of properties sold in Portugal in 2014 were purchased by foreign investors, based on data provided by the Portuguese Association of Professional Real Estate Agents.
It appears that the incentives — the Golden Visa and the Portuguese Non-habitual Residents (NHR) regime — have influenced the shift and have had an overall positive impact on the market.
"When the last property boom ended in 2008, the Portuguese government introduced two important incentives [the Golden Visa and the NHR regime] to stimulate real estate investment by foreigners," Zoie Hawker, managing partner of Fine & Country (Algarve), tells City & Country.
The London-based real estate brokerage firm has 300 offices worldwide and specialises in luxury residential properties.
Together with her business partner and husband Bruce Hawker, Zoie hosted the Portugal Property and Investment Exhibition and Seminar in Kuala Lumpur recently.
"About 200 people turned up, 50% were expatriates and the other half of whom Malaysians. A few people have scheduled visits to Portugal over the next couple of months and we do expect more to come," she says.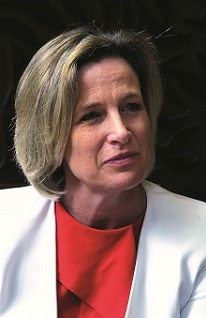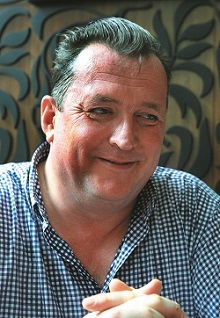 "We were pleasantly surprised by the number of Malaysians who turned up as we had mainly targeted expats [living in Malaysia] looking to return to Europe," says Bruce, who is non-executive director of Fine & Country. "We are staging a similar event in Penang on Feb 27. The Penang event will be smaller, with a similar mix of expats and locals," he adds.
A golden opportunity
"Since the Golden Visa was introduced in 2012, as at October 2015, a total of 2,621 have been issued," says Zoie.
The Golden Visa was introduced as a fast track for foreign investors to obtain residency permits in Portugal and, consequently, gain free access to the majority of European countries within the Schengen area, which comprises 26 countries, including Austria, Belgium, Germany and Denmark.
According to consultancy firm CBRE Portugal, the Golden Visa grants a temporary residence permit to third-country nationals who intend to invest in Portugal. Any third-country national can apply if he holds a valid Schengen visa (or is exempt from having one) or who legalises his residential status in Portugal within 90 days of his first entry into the territory.
The government offers three main options for investment; (i) a capital transfer of a minimum of €1 million; (ii) creation of at least 10 jobs; and (iii) the acquisition of a real estate asset with a minimum price of €500,000. According to CBRE Portugal, the last option is by far the most popular choice of Golden Visa applicants (more than 80%).
The real estate asset acquired by the Golden Visa holder can be leased out for commercial, agricultural or tourism purposes and can be acquired in co-ownership provided that the share of the Golden Visa applicant is equal to or higher than €500,000.
"The Golden Visa is quite similar to the Malaysia My Second Home programme in Malaysia. Both offer residency cards. One of the greatest perks of the Golden Visa is that you have free movement within the Schengen area," says Zoie.
"It makes it easier for visa holders to travel [within Europe] and they may enjoy similar benefits and access to education and healthcare in the other [Schengen] countries."
A Golden Visa holder does not require a visa to enter Portugal and is allowed to live and work in the country. They do not require a visa to travel within the Schengen area and family reunification includes spouses, descendants under legal age or other first-level relatives who are dependents of the Golden Visa holder. There is no limit to the number of family members. The Golden Visa is valid for one year, and is renewable for two-year periods.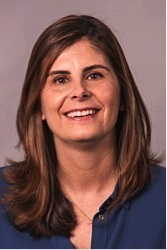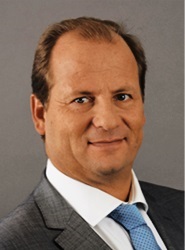 The NHR tax regime was introduced in 2009 to provide special tax rates and rules applicable to individuals who
qualify for the regime. It is applicable for 10 consecutive years. "Ultimately, it is about not paying taxes on passive income for 10 years," says Zoie.
According to CBRE Portugal, the tax regime has two main requirements: (i) one has to qualify as a Portuguese resident taxpayer under the Portuguese domestic rules; and (ii) not have been taxed as a Portuguese resident taxpayer in the five years prior to taking up residence in Portugal. In order to benefit from the NHR regime, one must register as an NHR with the Portuguese tax authorities.
Once registered, non-habitual residents can enjoy the benefits. Portuguese-sourced employment income and self-employment income derived from specific high value-added activities are taxed at a 20% flat rate while foreign-sourced income may be tax exempt under certain circumstances — the rules provide for this depending on the type of income.
Real estate financing in Portugal is typically secured against the property asset and/or the shares of the property-owning company and/or property-generated income. "It is good to note that European citizens have to put 30% down [for a loan] while non-Europeans cannot raise a mortgage from a Portuguese bank," notes Bruce.
Lisbon and the Algarve
Portugal covers the mainland and the peninsula of Azores and Madeira. The country is divided into seven main regions — North, Centre, Lisbon, Algarve and Alentejo and Madeira Autonomous Region and Azores Autonomous Region.
According to Fine & Country's Zoie, Lisbon and the Algarve are two of the burgeoning real estate markets in Portugal. Both locations fulfil different needs and offer different experiences.
"There are significant differences between Lisbon and the Algarve in terms of target markets and their respective attractions. Compared with Malaysia, it would be similar to the attractions of Kuala Lumpur as opposed to Penang for foreign buyers," says Zoie.
Known as one of the oldest cities in the world, Lisbon is modern, fast-paced and brimming with skyscrapers. But despite the big-city trappings and landscape, Lisbon is still anchored by narrow cobblestone streets and medieval landmarks such as Belem Tower.
At the other side of the spectrum is the Algarve with its endless golden beaches, tree covered hillsides, bays and long stretches of manicured grass. The southern part of Portugal boasts resort-like developments and golf courses.
Surging demand
Lisbon attracts mainly Chinese investors. "The Chinese market accounted for 2,087 of the 2,621 Golden Visas reported as at October 2015. The majority of Golden Visas issued so far have been related to properties in and around Lisbon. The city is more attractive and a familiar investment to the Chinese," says Zoie.
"Still, this is starting to change as Lisbon is also beginning to benefit from the NHR regime. NHR holders are a different market altogether. They are mostly attracted by the lifestyle and plan to live in Portugal while the typical Golden Visa holder tends to visit as often as is required by the visa and would usually rent out their property for investment returns."
The Algarve attracts mostly French NHR regime investors, along with the British and Scandinavians. "Foreign investors in the Algarve are typically looking for a relaxing life in the sun. But it is also viable to buy for rental income with guaranteed rental returns offered by some developers," Zoie adds.
Cristina Arouca, head of research and consultancy at CBRE Portugal, concurs. "In the Algarve, demand targets residential tourism units while the demand for this type of unit is not so strong in Lisbon. We are seeing positive growth since the beginning of 2015, and it looks like the trend will continue in 2016. The major target markets for this segment are the British, French and Chinese, followed by the Nordic countries and Germany," says Arouca in an email interview. "The bestselling properties in the Algarve are new, modern villas located within a short walking distance of the beach."
"In Lisbon, there is high demand for residential units in refurbished and new buildings, especially those with parking spaces, located in the Avenida de Liberdade and Chiado near the river.
"Most investors started as owner-occupiers but many are now investing and putting their properties on the short-term rental market. In fact, due to the strong growth of tourism in the city, as well as the lack of available apartments to rent, there are several upcoming developments targeting this market," Arouca says.
For foreign investors, living in Portugal certainly has its benefits. Fine and Country's Zoie, a second-generation British expat who has lived in Portugal for about 37 years says, "Unlike some countries in Europe, Portugal is fairly easy to navigate. The locals are friendly and mostly speak English. We have excellent schools here as well. The city of Lisbon has plenty of historic places and lots of shopping while the Algarve is the perfect place to relax and enjoy golfing. We have the best seafood (fresh from the Atlantic) and excellent local wine. Most foreign investors enjoy many perks."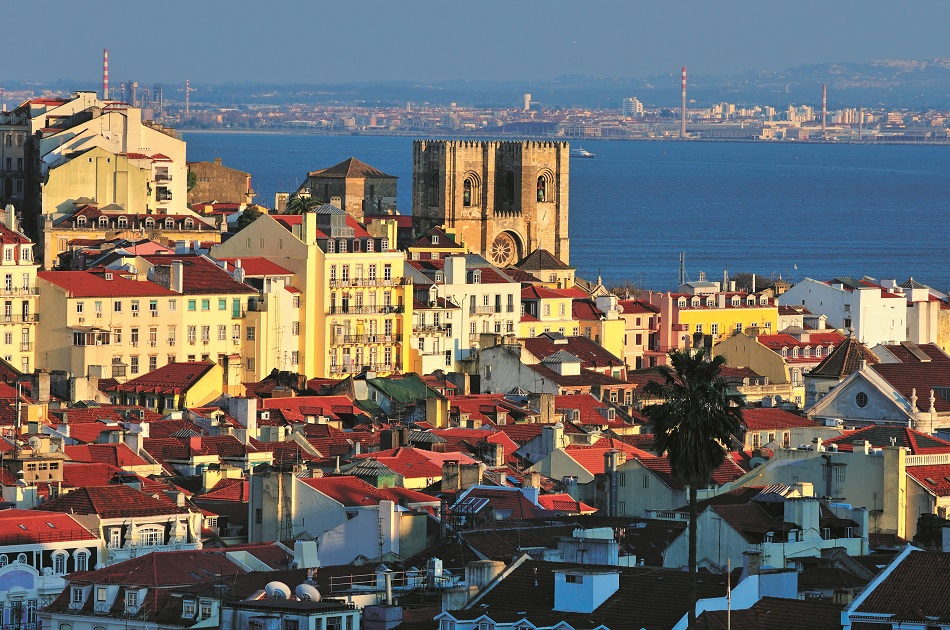 Catalysts and the road ahead
Frederico Mendoca, head of CBRE Portugal, says demand for properties in Portugal is on the rise, especially among foreigners. "In 2015, the number of houses sold in Portugal increased more than 30% year on year [y-o-y]. House prices rose by up to 3% last year," he tells City & Country in an email interview.
According to Mendoca, the average asking price for new apartments in the Lisbon city centre ranges from €510 to €790 psf (for premium properties). "In the Algarve, the medium to high-end resorts and villas — Vale de Lobo, Quinta da Lago, Vilamoura and Pine Cliffs — are priced between €510 and €750 psf," he says.
But the rental market in Portugal is not very dynamic, he says, as 73% of properties are owner-occupied. "Since the leasing market is not very dynamic, the investment market is not very liquid, so it is difficult to have a solid response to yield rates.
"However, several residential developments targeting the short-term rental market [tourists] are guaranteeing returns of 3% to 5% on the investment for periods varying from 3 to 10 years," he says. "The average rent, especially in Lisbon, could range from €1.10 to €1. 70 per psf [for good properties]."
The economic situation in Portugal is showing some improvement, attracting more foreign investment. "Following three years of recession, the austerity-battered economy of Portugal finally started to pick up in 2014, with gross domestic product growth of 0.9% and a predicted increase of 1.7% for 2015. Unemployment, too, dropped 1.1% in 2015, standing at 12.2% after its peak of 17.7% in early 2013. The inflation rate remains low, but positive," says CBRE Portugal's Arouca.
"A number of key drivers are contributing to the improving real estate segment in Portugal. First, there is strong demand from foreign investors driven by the Golden Visa and NHR regime. The real-estate sector in Portugal is now offering better returns and other financial alternatives. The Portuguese Urban Lease Law and renovation regime was reformed recently, which encourages property development."
According to CBRE, in 2012, the Portuguese government introduced three measures to structurally reform the Urban Lease Law. The new legal framework was introduced to spur growth in the country's urban rental market.
Previously, the country's rental market faced issues such as the deterioration of properties and lengthy eviction proceedings due to tight regulations. According to CBRE, the reforms will increase the availability of rental properties, both through the renegotiation of old rents and greater flexibility in agreements and promoting renovation of older buildings.
"In addition to the double-digit growth of the number of tourists that is boosting the number of residential developments targeting the short-term rental market, there has been a more positive economic context overall with a lower unemployment rate and a gradual increase in consumer confidence," says Arouca.
"The number of housing loans has also increased with better financing conditions. The volume of new loans granted increased 70% y-o-y and interest rates dropped 90 basis points y-o-y to 2.23% in September 2015," she adds.
CBRE Portugal predicts a surge in prices, stabilisation in the high-end market and steady demand. "We believe that purchases by foreign investors will maintain a steady pace and that transactions [for purely investment purposes] will grow. The demand from the domestic market will also be stronger due to the easing of bank financing and more competitive mortgage conditions," she says.
In contrast, there has been a decrease in the supply of homes in Portugal. According to CBRE Portugal, the number of new homes completed per year in Portugal has plummeted, from 126,000 in 2002 to about 21,000 in 2013.
"There isn't nearly enough residential supply to keep up with the demand. It is a challenge for developers to get financing as banks are not lending, post-recession. Most developments in Portugal are privately funded, which in a way is good because it shows that the developers are financially stable," says Zoie. "All in all, the perception of real estate in Portugal is changing and investors are becoming more positive."
Do not ask your auntie about the value of your home. Click here at The Edge Reference Price to find out.
This article first appeared in City & Country, a pullout of The Edge Malaysia Weekly, on Feb 22, 2016. Subscribe here for your personal copy.