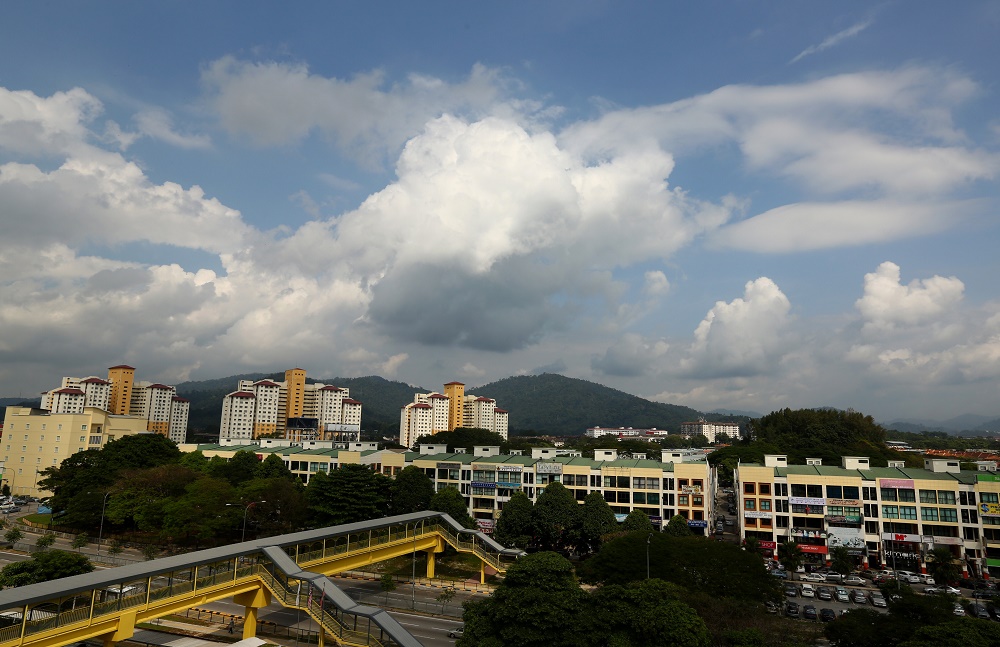 This week's spotlight falls on non-landed residential properties in Kepong, in the north-western corner of Kuala Lumpur. Kepong is an established neighbourhood bordering Segambut and Jinjang. Areas covered in this study range from the Kampung Melayu Kepong and Kepong Metropolitan Lake Park to the north, to Taman Bukit Maluri and Kepong Baru to the south. Bandar Menjalara is excluded.

Based on theedgeproperty.com's analysis of transactions, the average price of strata residences in Kepong has grown steadily over two years, before accelerating towards the end of 2014. The average price reached a new high of RM297 per square foot (psf) in 1Q2015. This represents a strong 37.2% y-o-y growth from RM217 psf in 1Q2014.

Total transaction volume for the 12 months to 1Q2015 declined 19.1% from 393 to 318 units. This decline was especially pronounced in the lower-end segment, hence the local average price is skewed upwards.

The landscape in Kepong is fairly developed. Two upcoming projects are located close to Kepong Metropolitan Lake: The Henge and Fortune Perdana Lakeside. Both are mixed-use projects that will contribute over 2,000 new units to the neighbourhood.

Despite the lack of development buzz, the future remains optimistic for the local property market, given its proximity to the affluent Damansara and rising Sentul areas. The MRT Sungai Buloh-Serdang-Putrajaya line is expected to traverse the heart of Kepong, contributing three new stations at Kepong Sentral, Metro Prima and Kepong Baru. Meanwhile the Sungai Buloh-Kajang line should significantly shorten travelling times between Kepong, Kuala Lumpur city centre and Petaling Jaya.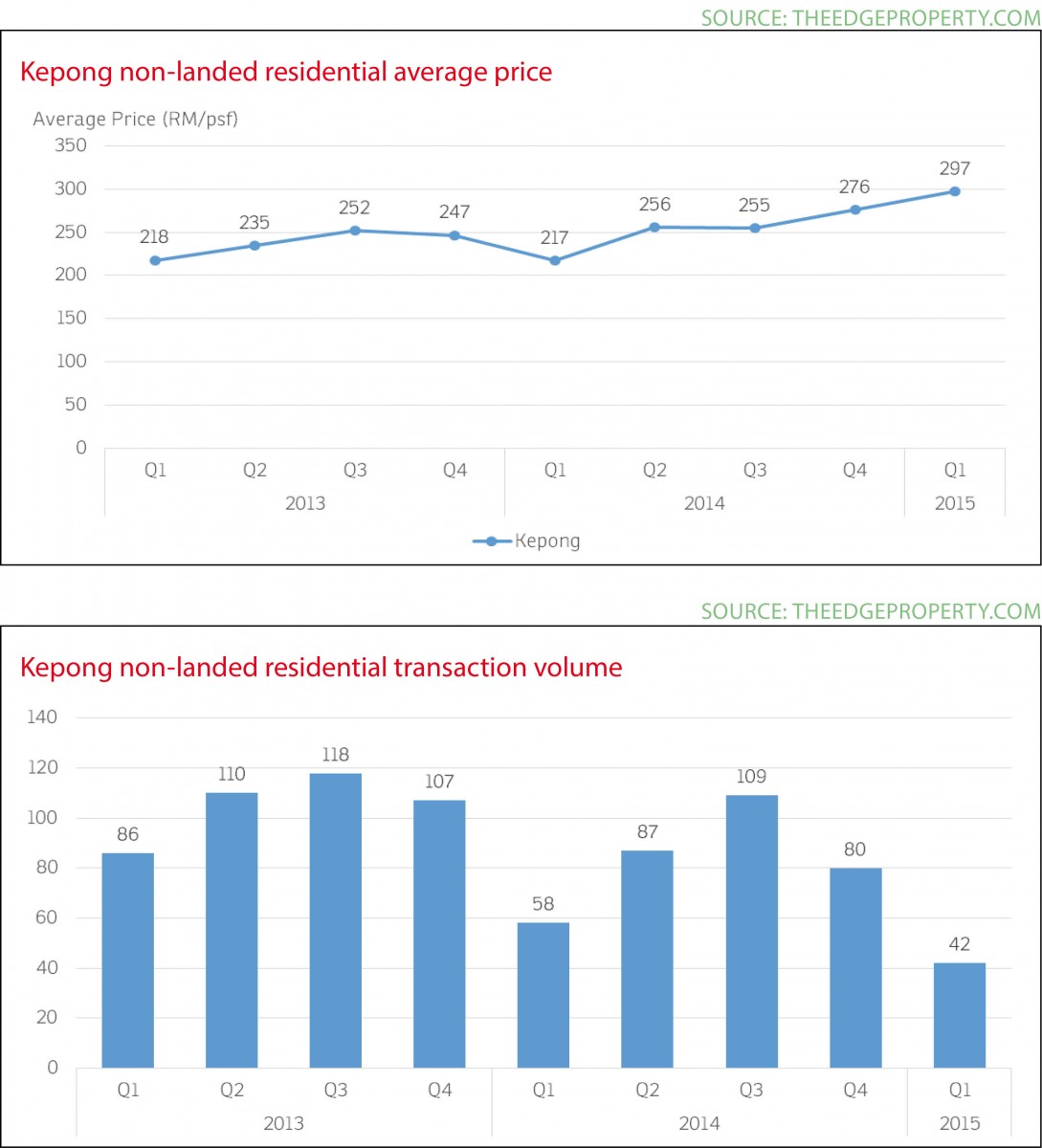 The Analytics are based on the data available at the date of publication and may be subject to revision as and when more data becomes available.