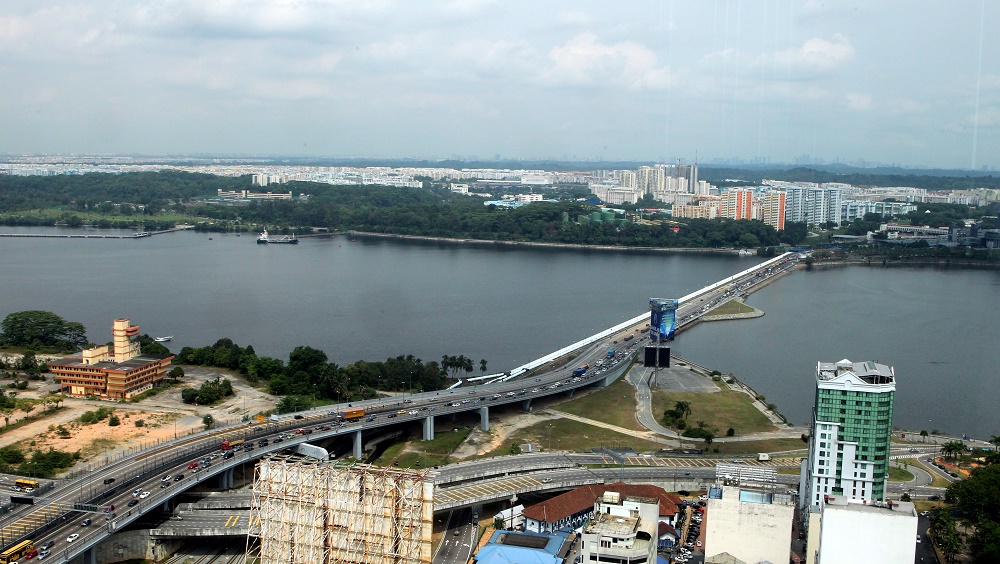 Analysis by TheEdgeProperty.com shows the average transacted price for non-landed residences on the secondary market was RM234 psf in 1Q2015, +15% y-o-y.

The strata market is diverging into two-tiers. Price growth has stalled in the higher-end segment that targets Singaporeans or Malaysians working in Singapore, due to oversupply. In the mass-market segment, average transacted prices continue to grow.

In the 12 months to 1Q2015, the highest growth were at the low-cost flats in Taman Desa Cemerlang (+44.7% to RM101 psf) and Taman Bukit Mewah, (+44.1% to RM144 psf). Taman Desa Cemerlang flats are among the closest residences to the Frontier Industrial Park development, while the flats at Taman Bukit Mewah are located just behind WCT Holdings' upcoming Paradigm Mall Johor Bahru in Tampoi.

In the mid-end segment, gains were led by the older Indah Samudra condominium, with average prices up 39.4% to RM388 psf. Prices here are supported by the location close to the waterfront in the city centre.

The rental market is supported by residents who commute daily to Singapore for work. Projects with the highest indicative annual rental yields are found in Larkin, near Larkin Bus Terminal. Projects with the highest rental yields are led by Sri Impian Apartment (9.1%), Larkin Utama (8.2%) and Larkin Idaman (8.1%). Now being built is the upmarket M Condominium close to the bus terminal. In general, rental yields as calculated from asking rental as at June 2015 are high compared with the rest of the country, from 3.9% to 9.1%, with the district-wide average rental yield at an attractive 6.6% per annum.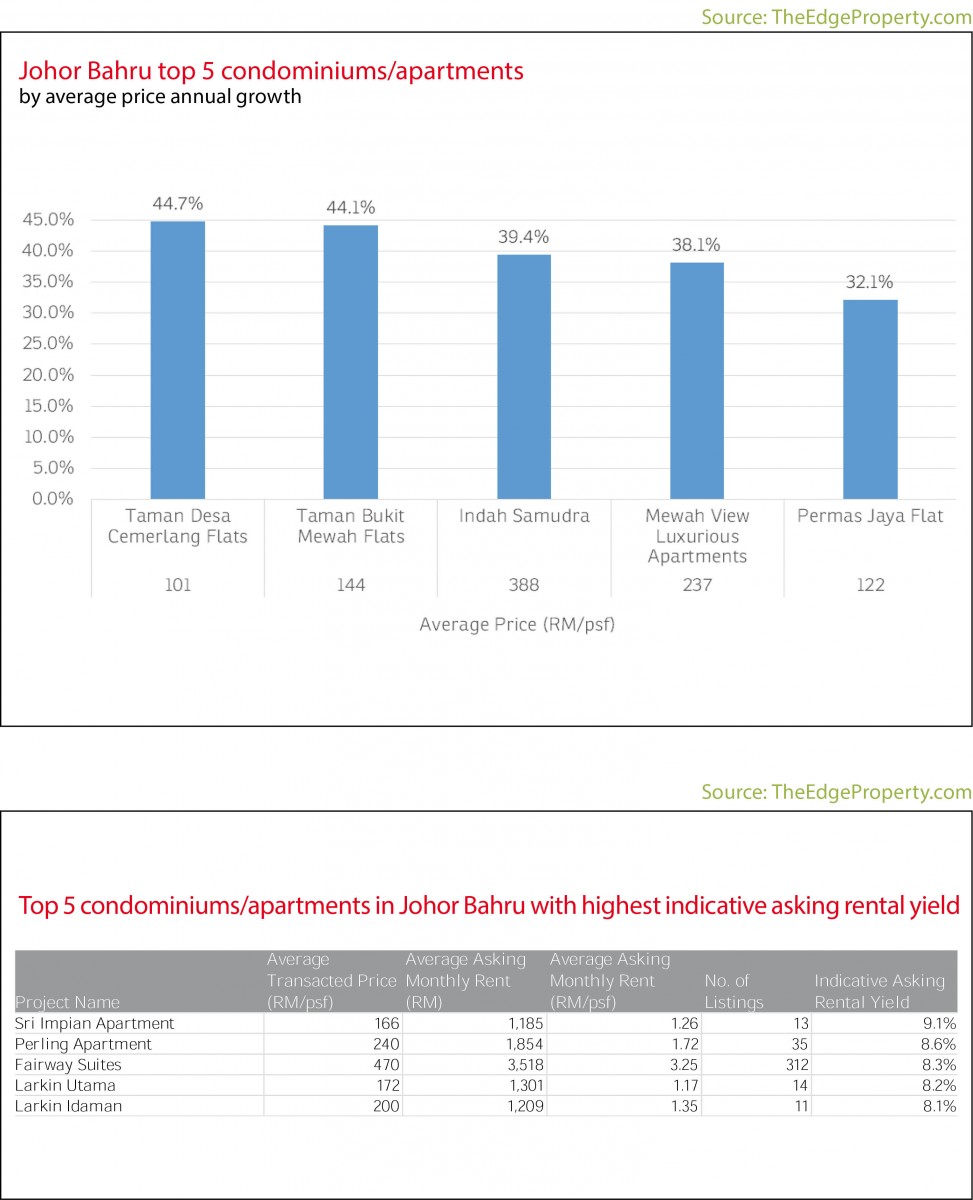 Sri Impian rental yields and more right here!

The Analytics are based on the data available at the date of publication and may be subject to revision as and when more data becomes available.