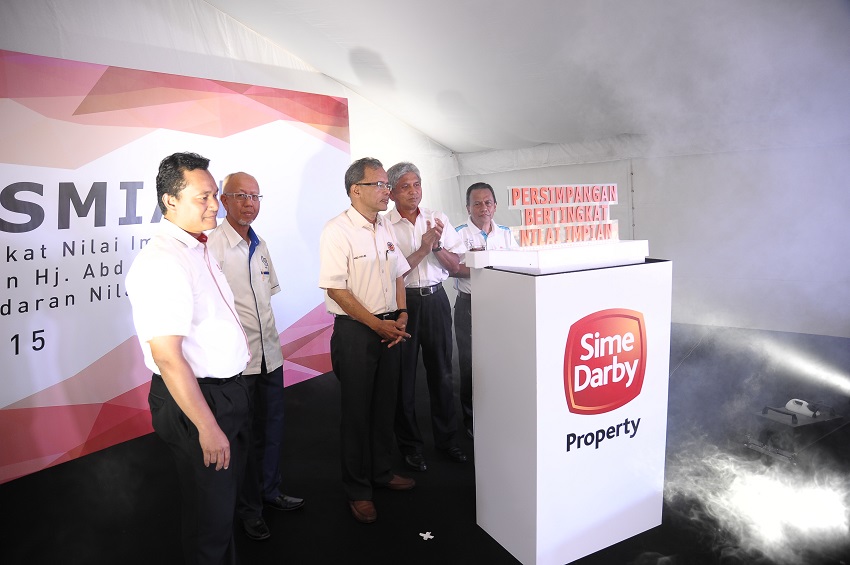 NILAI (Oct 16): A new RM30 million interchange was launched during a ceremony today at the Nilai Impian township. Built as a joint initiative by Sime Darby Property, the Malaysian Highway Authority and PLUS, it was officiated by Nilai Municipal Council president Datuk Hj Abd Halim Abdul Latif and Sime Darby Property acting managing director Datuk Jauhari Hamidi.
"We are proud that the Nilai Impian interchange is now completed and ready for the public," said Jauhari. "Besides providing easy access to the township and its vicinity, this new interchange signifies our support in the development of vital infrastructure in Negeri Sembilan."
Besides enhancing access to Nilai Impian, the interchange will resolve traffic congestion issues around the township, which occupies 1,808 acres of green landscape and has a gross development value of RM5.9 billion.
The interchange launch coincided with the launch of Nilai Impian's new residential phase, Azalea 2, which will comprise 88 units of 22ft by 74ft double-storey link houses. The homes will overlook a 16-acre lake in the township.
The launch of Azalea 2 follows the success of Azalea 1, which saw a 70% take-up rate within three months of its launch.
Also showing strong performance is Kiara Court, a six-storey apartment launched in August 2015 that saw a take-up rate of 65% within a month.
"We are on track to introduce more commercial products in Nilai Impian with the commencement of the Nilai Impian Commercial Centre (NICC) development recently," Jauhari added. "We are also planning to launch more residential units on a 400-acre land sometime next year, which will give a boost to the township."