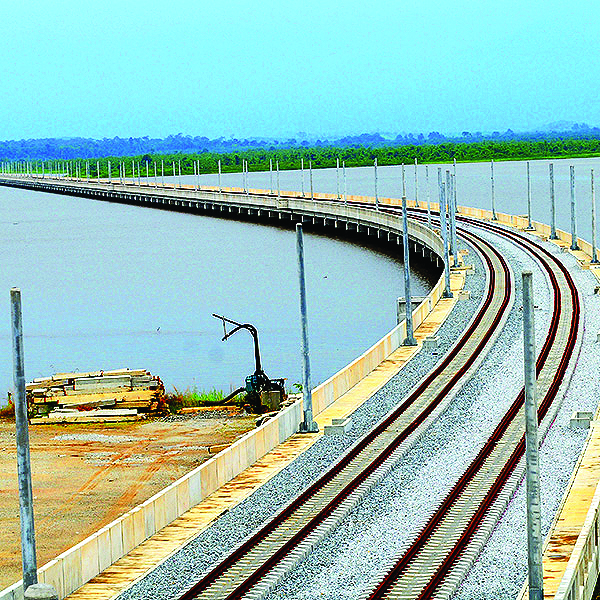 ABOUT three weeks ago, UEM Edgenta Bhd (formerly Faber Group Bhd) forked out RM128 million in cash and shares for an 80% stake in privately held KFM Holdings Sdn Bhd, a company largely known for being a facility management outfit.
While the announcement did not generate much interest because it seemed like UEM Edgenta was merely eating up the competition, there were other more important reasons for the acquisition.
About two weeks before the announcement of the KFM acquisition, UEM Edgenta and UEM Sunrise Bhd — both of which are controlled by Khazanah Nasional Bhd — set up a 70:30 joint venture, called ETMS Sdn Bhd, to undertake township management.
And this is where KFM comes in, says UEM Edgenta managing director and CEO Azmir Merican. "They [KFM] did quite a bit of consultancy work on township management; we — UEM Edgenta — don't have that. But now we are not just an FM (facility management) company but also a property management and township management company … We are looking to build KFM into an urban community management outfit," he tells The Edge in an exclusive interview.
Back in November 2012, KFM secured a RM24.3 million contract from WASL LLC, an asset management outfit owned by real estate outfit Dubai Real Estate Corp, to create, manage and develop assets in the Middle East. Other than the latter deal, KFM also manages Dubai Creek Golf and Yacht Club and Emirates Golf Villas in the region.
"For us at UEM Edgenta, township management is an exciting part of the business, which we are tapping into. The asset solution world is huge — you have roads, infrastructure, buildings and industry even," says Azmir.
Among KFM's claims to fame is its concession for the provision of facility management services for the Prime Minister's Office in Perdana Putra Complex, Putrajaya.
While Azmir is reluctant to divulge any major plan that he might have for UEM Edgenta, it is likely that much of its township management will be centred around the developments of sister company UEM Sunrise (of which Khazanah owns 66.06%).
UEM Sunrise has 14,600 acres of land with a gross development value of more than RM100 billion. While more than three-quarters of its land is in Johor, the company has pockets of it in Perak, Negri Sembilan and the Klang Valley, and also in Canada, Australia and South Africa. Its significant developments in Johor include Horizon Hills, East Ledang, Puteri Harbour and Kota Iskandar.
While it is too early to gauge the impact of township management on UEM Edgenta's bottom line, for its nine months ended Sept 30, 2015, the company made a net profit of RM165.93 million on revenue of RM2.23 billion. Its earnings per share for the nine months was 20.4 sen.
A check on the Companies Commission of Malaysia website reveals that KFM registered a net profit of RM14.14 million on sales of RM120.7 million in its financial year ended Dec 31, 2014.
It is not clear how much Operon Middle East — KFM's Middle Eastern arm — contributed to the profit or top line. Nevertheless, as at Dec 31, 2014, KFM had non-current assets of RM139.15 million, short-term assets of RM69.64 million, long-term borrowings of RM102.49 million and short-term debt commitments of RM53.69 million.
Azmir, meanwhile, is upbeat about the KFM acquisition.
"I'm quite bullish to be honest … We understand their (KFM's) business very well. We think we can make improvements to their business. It is accretive to EPS. As a stand-alone, margins are much better, there is low hanging fruit, (such as) township management, energy management … We need to do larger and more significant projects, we need people; this business is a people business, so you need to be big to target bigger projects. Similarly, on their own, they (KFM) couldn't do projects of scale … with UEM Edgenta, they can," he explains.
UEM Edgenta has a market capitalisation of more than RM2.63 billion and a strong parent in Khazanah. It has six interconnected or interrelated lines of business, of which the better-known ones are Edgenta Mediserve Sdn Bhd, which provides hospital support services; Opus Group Bhd, which is known for project management; and Edgenta Propel Bhd, formerly known as Projek Penyelenggaraan Lebuhraya Bhd, which undertakes road and highway maintenance works.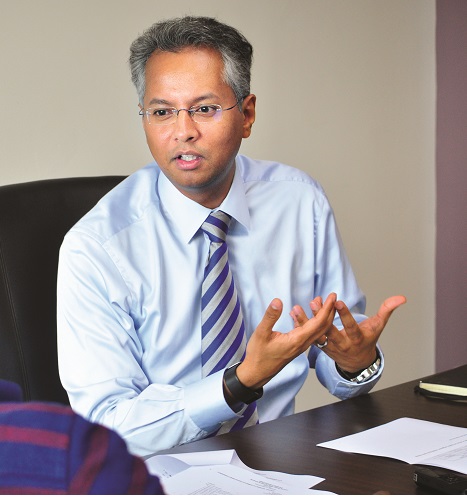 The Edge: Do you think the price for KFM — RM128 million for an 80% stake — is okay? KFM had net assets of RM52.63 million as at Dec 31, 2014, and a 20-year concession for the PM's Office. You are paying more than two times KFM's net asset value.
Azmir Merican (pictured, right): We think the deal is tightly structured. It's a service company, so what we are buying is the people; the assets do not generate much revenue. Hence, you can't accord an NTA-type valuation. We've structured a payment where we are paying RM36 million cash and we are issuing shares because our share price has risen quite a bit. Our share price, when I came in, was RM1.80 something. Now, it's above RM3, so there is very little dilution. A slight impact only but even then, it's accretive anyway.
But what is it about the FM (facility management) business that you like?
There are not many good ones (FM companies) out there but this one (KFM), they have been a tough competitor for us. And what they have done at PMO can be replicated. They have a 20-year concession to take the building to GBI Platinum (Green Building Index certification, of which the highest is platinum), which is obviously expensive as platinum is the highest grade.
But if you look at it, a lot of buildings have the potential to be GBI Silver or Gold, or even just GBI. The cost for doing that is not so prohibitive, so the ROI (returns on investment) can still be good.
And I think it's also good for some entrepreneurial flair at UEM; it will shake up our team a little. I think it's a good mix for us to have.
In its announcement to Bursa Malaysia, KFM states that it has about RM700 million in contracts. How much of this is from the PMO? What other significant contracts does the company have?
The PMO contract was for about RM880 million but there are only 17½ years left to go. So, that's about RM624 million left. The KLCC retrofit will cost about RM22.5 million and the Tun Hussein Memorial contract about RM22 million. They (KFM) are in Dubai where they manage the FM for Dubai Creek Golf and Yacht Club, which is about RM25 million, and Emirates Golf Villa, which is RM20 million.
Back to the price tag … you paid RM36 million, which is 30% of the value. Usually, deposits are 10%. Is there any particular reason for this?
Actually, it's not a deposit. The whole sum is payable upon completion. The first portion of RM92 million was in cash and shares, and the balance is because we want to ensure that KFM live up to their word as they have said they will build the business.
Were Nurolamin Abas and Fardan Abdul Majeed the only two parties you dealt with? I ask because KFM is said to be a politically connected company…
I actually only dealt with one party — CEO Nurolamin Abas and the people below him, no one else. The acquisition has nothing to do with politics.
Are there any fears or is there anything you are wary about regarding the KFM acquisition?
Let's put it this way, the deal is done in a way that we only pay RM92 million up front. Their concession business is something we are fairly familiar with; it's not as complex as managing hospitals. We understand their business very well; we think we can make improvements to their business.
Are you bidding for any interesting jobs now?
We are creating a few things. We have created UEM Sunrise and UEM Edgenta Township Management Services Bhd — the first time the two companies worked together.
This article first appeared in The Edge Malaysia on Jan 4, 2016. Subscribe here for your personal copy.