MEMBERS of Rehda Youth, the youth wing of the Real Estate and Housing Developers' Association Malaysia (Rehda) always have their fingers on the pulse of the property industry. These young developers keep abreast of the challenges and trends in the market and are well aware of the buying behaviours of their target market.
As capable leaders of dynamic, market leading property development companies, they have solid advice for property buyers. These are their views: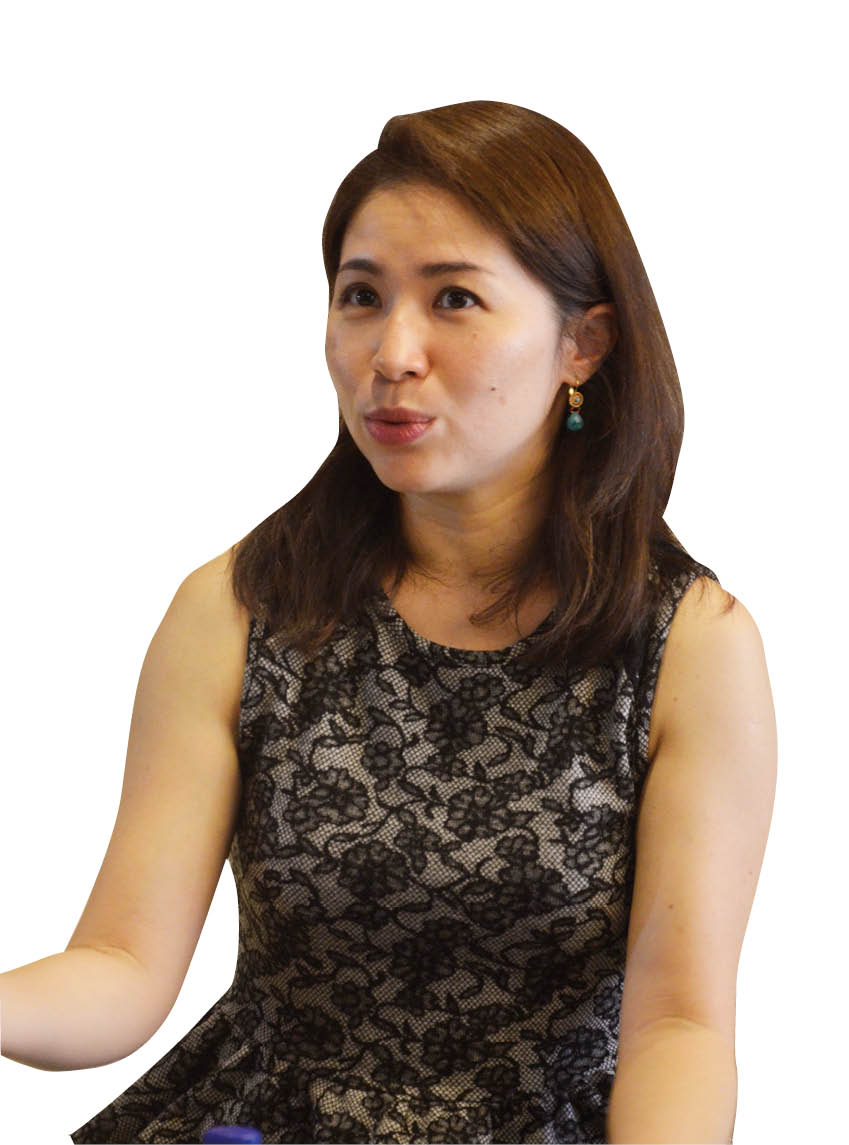 Carrie Fong, director of Hedgeford Sdn Bhd and chairman of Rehda Youth
Tell us about new developments in the market. How do these projects meet the needs of property buyers?
Property buyers in the market now are mostly first-time homebuyers or homeowners who need a bigger space. Their lifestyles tend to be busy, and time is of the essence. A home is a sanctuary and a development should be self-contained, so residents don't have to go too far to get to the food and services they need. Ideally, everything should be accessible on foot. A better home is efficient, giving the owner more time for his or her desired lifestyle.
I firmly believe that a better home is connected to a strong community. It is so important that a community integrates and people get to know each other. In some suburbs, no one knows their neighbours.
All developers want a strong community living in their developments. To get this going, we need to provide facilities and outdoor spaces for residents to come together and network. But building community spirit and civic-mindedness does not happen overnight. Getting the majority to stop dropping litter is an example. Why not use the garbage bins instead of leaving it on the ground for the next person to trip over? Building a sense of responsibility and a sense of community takes a lot of effort. And, results, if any, are only seen after a number of years.
Who are the property buyers in the market?
Property buyers are no longer state specific. Globalisation and the diaspora of Malaysians overseas means that property buyers are based everywhere. I find that Malaysians living overseas still want to buy a home here.
Technology has helped developers in this respect. Our sales consultants can be based anywhere and sell a project that is located in the Klang Valley to a buyer who is not even living in the country.
Technology has also enabled us to receive much more customer feedback than ever before. This could be a bad review that has gone viral or something that is said on social media. Communicating with our buyers and potential buyers is part and parcel of our business. It is a tedious process but it must be done in an open and pleasant manner.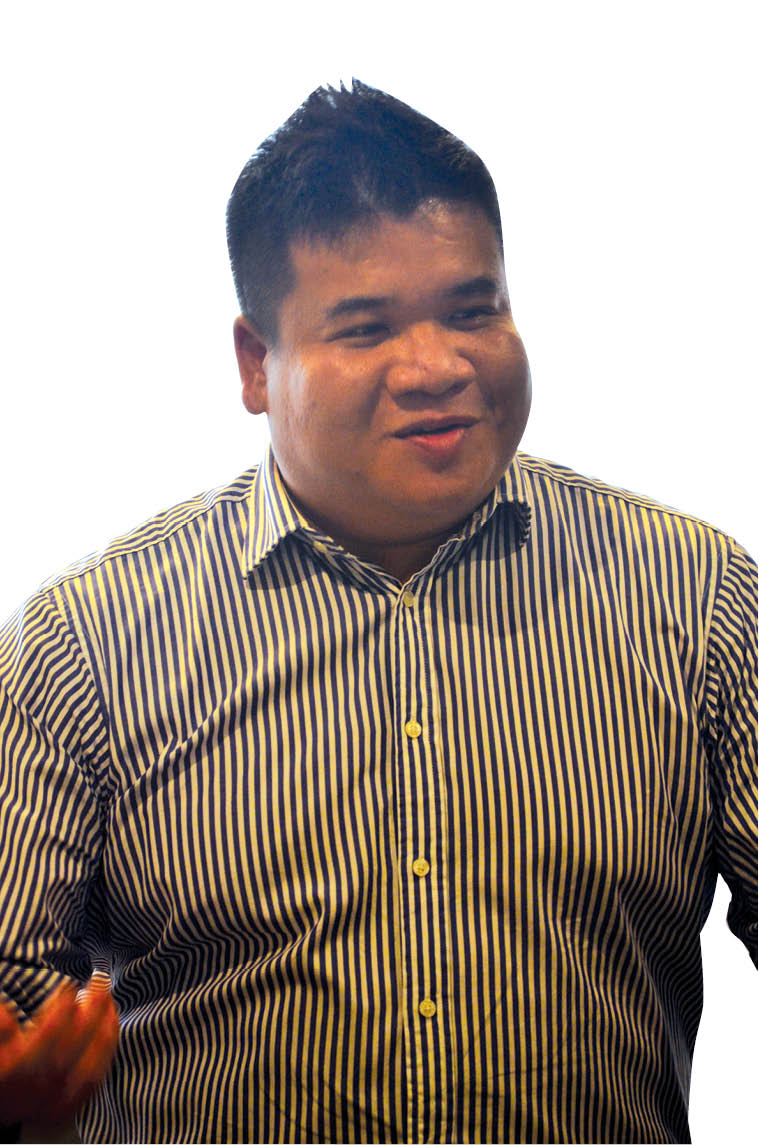 Ng Choon Keith, executive director of Kota Kelang Development Sdn Bhd and treasurer of Rehda Youth
Are green developments passé or are they here to stay?
In the past, green features in a property may have been more of a marketing gimmick than a sincere effort to minimise the building's energy consumption. Now, more and more developers are seeing the value of incorporating green features and using eco-friendly products. New innovations can speed up the construction process and lower maintenance cost for the developer and homeowners. And it can reduce a project's carbon footprint. What's not to like?
I see an increasing number of developers building developments that meet the requirements of green certifications such as Redha's GreenRE. I believe that green homes will soon be the minimum standard expected by property buyers.
Have you noticed any other trends in the property industry?
In recent years, developers have been building homes and furnishing them. The idea is to allow buyers to pack their suitcases and move in. But I've noticed that homebuyers who acquire landed property are keen to renovate. Sometimes, they start renovating the minute they get the key to their house.
Now, giving an empty house, what is described as an empty shell, is starting to make a lot of sense. It saves cost and reduces wastage. Maybe homebuyers should be given the option of having their unit completely fitted out or taking an empty shell.
Any advice for homebuyers?
I agree with Shanaz Muztaza (from Fairview Group of Companies) and advise homebuyers to read the terms in their sales and purchase agreement (S&P). This is especially true for commercial properties with residential units.
The S&P for residential properties must comply with the terms and requirements set by the Ministry of Urban Wellbeing, Housing and Local Government. So, these agreements are often considered 'standard'. But this is not the case for commercial properties. While the template may look similar, a developer can add specific clauses. For example, there can be a clause that says doors will not be provided. If a buyer is unaware of this clause, he or she will be completely surprised when the unit is handed over.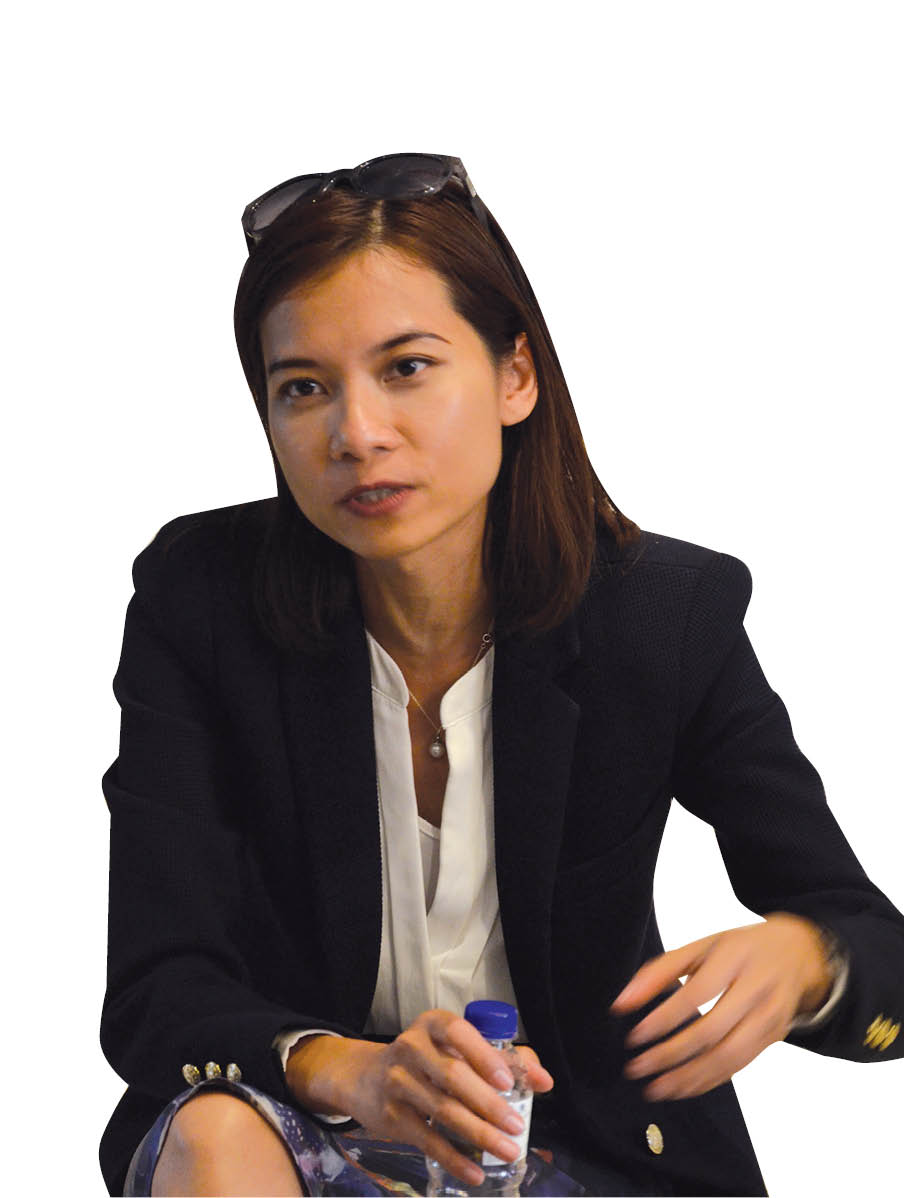 Shanaz Muztaza, director of Fairview Group of Companies and Rehda Youth committee member
What are property buyers looking for?
Buyers want safety, security, green homes and access to amenities. In short, I would say they want value for their real estate investment. They also appreciate options. More choices for the buyer add value to the property. As developers, we are keen to provide them with options.
Buyers are very sophisticated now and they appreciate the finer details. For example, we offered our homebuyers the option of using non-toxic child-friendly paint that is easy to clean and the response was good.
I see an emerging trend for clean-cut designs for landed property. Homeowners like to renovate their houses as they see fit. We can maximise the built-up area for a landed residential unit but we choose not to do this. This way, the homebuyer can do as they please. Perhaps developers will start to give their customers the option to remove the fixtures and fittings that are commonly offered in any new landed development now.
Do you have any advice for potential property buyers?
Buying a property is a huge investment and potential buyers have access to a lot of information on social media. I would urge them to seek out the facts after listening to one opinion. Then, balance all the information that you receive. Fortunately, a lot of people are already doing this. As mentioned, property buyers are sophisticated and savvy.
Developers must adhere to a lot of regulatory requirements. This industry is well regulated and we are legally required to regularly report on our progress. So, potential buyers can always approach us to fact check.
I would also advise everyone to read the S&P. This is especially important for properties built on commercial land. Contracts are based on a willing seller, willing buyer agreement, so the assumption is that you know what you are buying. I also think it is important for property buyers to consciously prepare themselves for the environment they will live in. If there are shared spaces, then ideally, they should embrace the communal mindset when they decide to buy a unit there.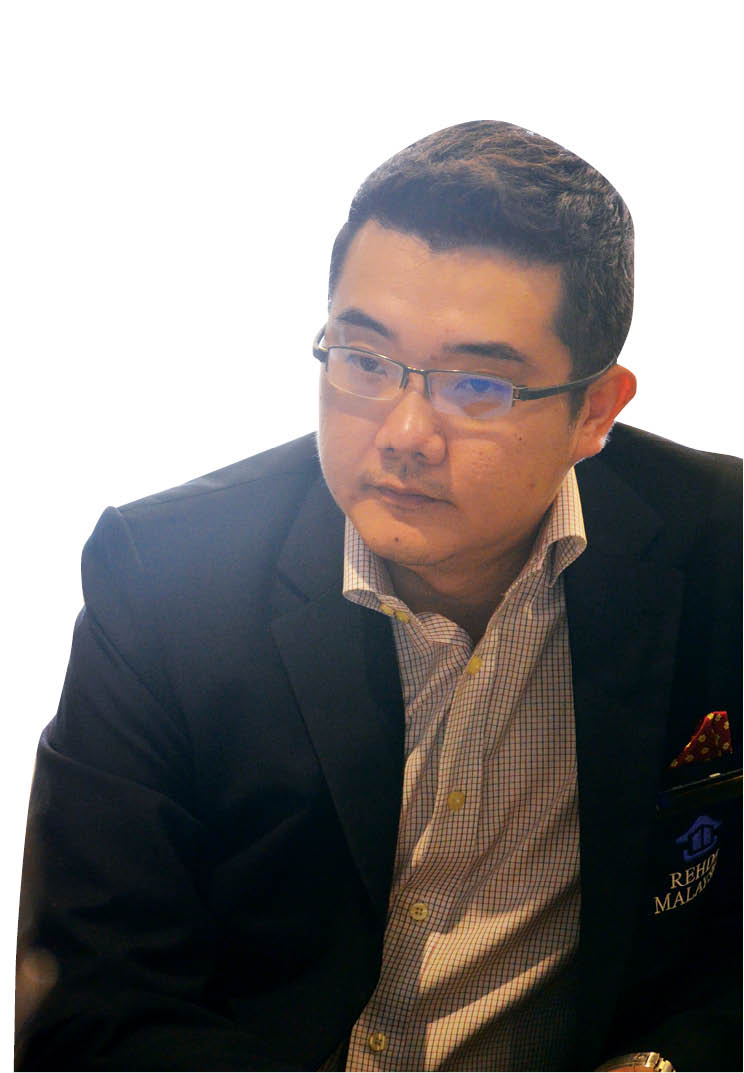 Wong Wen Chet, managing director of GCPG Holdings Sdn Bhd
Have you noticed any new trends in the property market?
The internet is slowly changing our sales channels. Previously, property buyers had to go to the developer's showroom to get information about new developments. They would go to several developers and this process would require several weekends. Now, they go online. In one day, they can compile a spreadsheet comparing 10 or more different projects. Online information is pervasive and developers are taking this into account when they market and sell their new developments.
Property buyers should consider the developer's track record. This is a capital-intensive industry and a lot of money is needed just to buy the land for the development. This means that we must be able to manage our financials for the long haul. It can be challenging, especially when margins are compressed. A number of listed developers have reported single-digit margins in their annual reports. This says a lot about the complexities developers face. Yes, some developers may be able to build something that is sold at a premium, but this is more the exception than the rule.
How else has the internet affected developers?
A negative online review that goes viral affects all industries, not just property. Unfortunately, it is usually bad news that spreads quickly. I would like readers to consider the big picture when they read of a person's bad experience. Maybe the developer has a project that satisfies 98% of customers and one or two buyers have a bad experience. They go online and their reviews go viral. That is not necessarily a bad thing, but I do encourage homebuyers to go to other sources. Look at the big picture. Look for the facts. Ask for different perspectives. Then make a decision.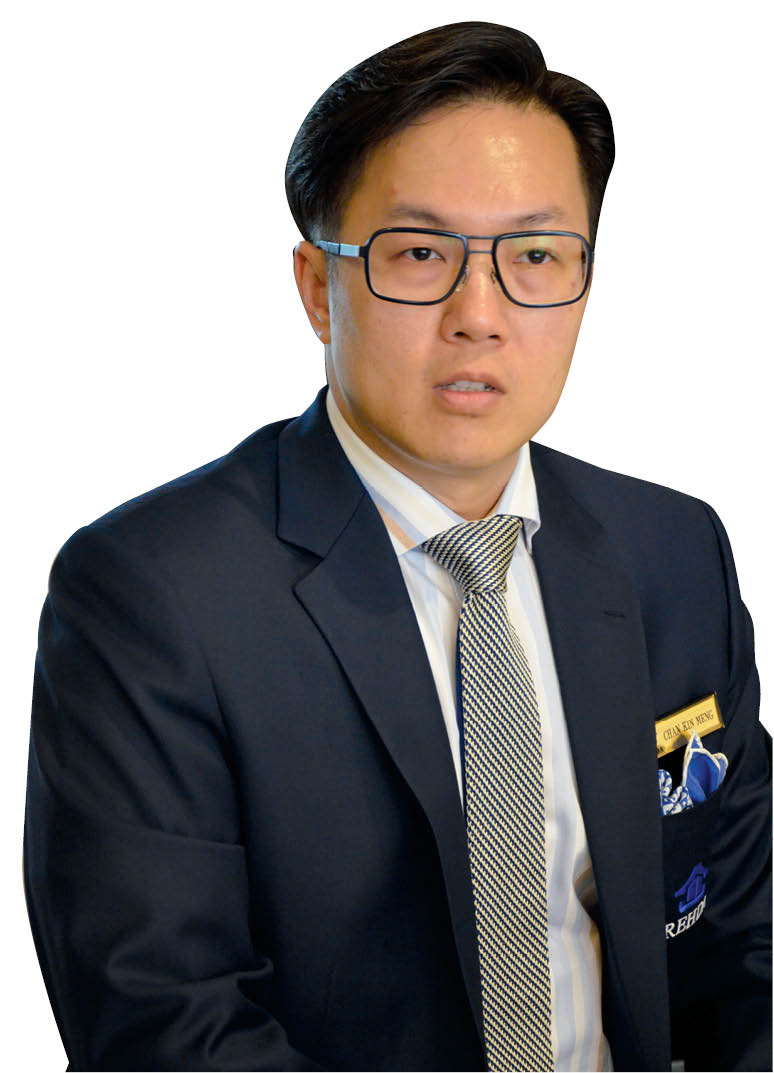 Chan Kin-Meng, CEO of Beneton Properties Sdn Bhd and immediate past chairman of Rehda Youth
What is needed in the property industry?
Developers build homes for the open market. Buyers and developers are exposed to global trends and are very well travelled. So, trends will keep changing, especially as developers keep evolving to meet the needs of property buyers.
I believe that more can be done to improve the industry. For example, policies and regulations should be more accommodating. This would support developers in their quest to give property buyers the best possible home at the best possible price to live their desired lifestyle.
The implementation of the Goods and Services Tax (GST) last year is an example. Residential homes are exempted from GST. However, the fittings and fixtures within a house incur this consumption tax. This means that developers have to incorporate another company that is registered as a GST entity. All the transactions that incur this tax are charged to this company. From an accounting and compliance perspective, this is a lot of work for a developer who should be focusing on building the best possible home.
Some potential property buyers may be deferring their purchases now in the hope that prices will fall in the future. What is your view?
A lot of people ask me when is the good time to buy (properties). My answer is: It is always a good time to buy if you are financially able. Property is a long-term asset. The cost of construction is always going up. While the prices of commodities are holding steady now, the cost of labour is going up. The price of land is probably the biggest cost element for all new projects.
Now is an ideal time to buy because the property industry is very innovative and there are many good projects on the market. It is a very competitive industry and this is reflected in the quality of homes and the choices that are available to property buyers.
This article first appeared in the Special Report Mapex Property Showcase, of TheEdgeProperty.com, on May 6, 2016. Download free copies of TheEdgeProperty.com here.